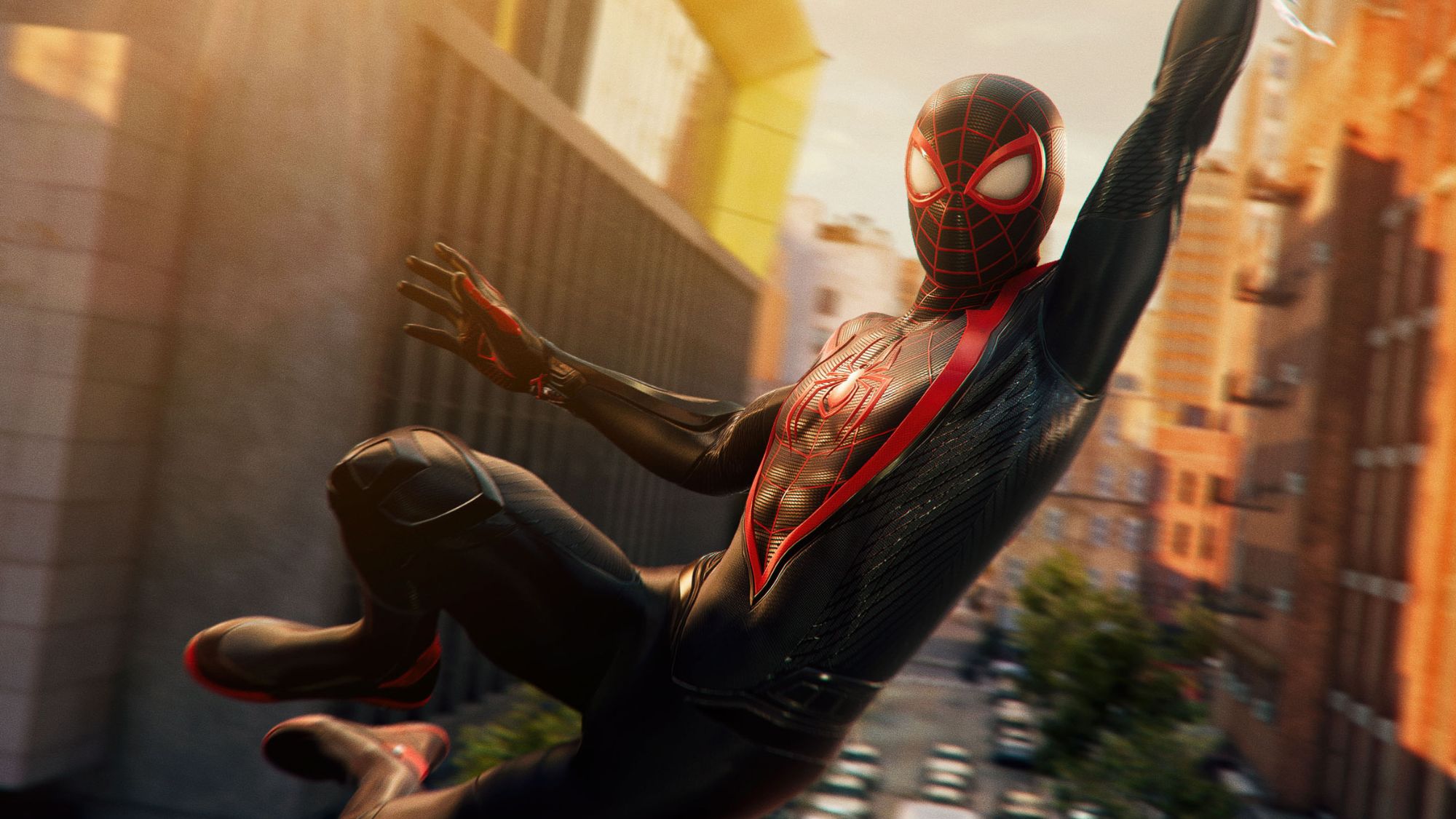 It's been confirmed that no matter who you play as in Marvel's Spider-Man 2, you'll still be able to see the other Spider-Man out and about in New York, stopping crime.
Previously, it was revealed that the upcoming Spider-Man sequel will allow players to freely switch between Miles Morales and Peter Parker when they're free-roaming around the city. 
As GamesRadar+ reports, in an interview on Danny Peña's Gamertag Radio podcast, co-host Parris Lilly mentioned that in his hands-on preview of the game, he went over to stop a crime that had appeared on the map, and when he arrived, Miles was already on the scene fighting by himself. 
To this, Insomniac Games associate animation director, James Ham, responded: "There are times where you can be swinging throughout the city and you can see the other Spider-Man, sometimes, actively doing something or stopping a crime. And sometimes you can hop in and then they'll join you. It's a cool experience to be able to play with both Peter and Miles in this way."
Ham also confirmed that the same concept applies the other way around, too – players might sometimes be in the middle of a fight when the Spider-Man they're not playing as will join them and help.
Marvel's Spider-Man 2 will be swinging exclusively onto PS5 next month (October 20, to be exact), and Insomniac Games recently unveiled the title's three different framerate options. Gamers will be able to play in either 30, 40, or 60fps, and each option will have raytracing enabled as default. However, the lower fps options will boast greater graphical fidelity, so keep that in mind when deciding how you want to play.
For more games like Marvel's Spider-Man, be sure to take a look at our recommendations for the best superhero games available to play right now. You can also check out our list of the best PS5 games. 
Source link