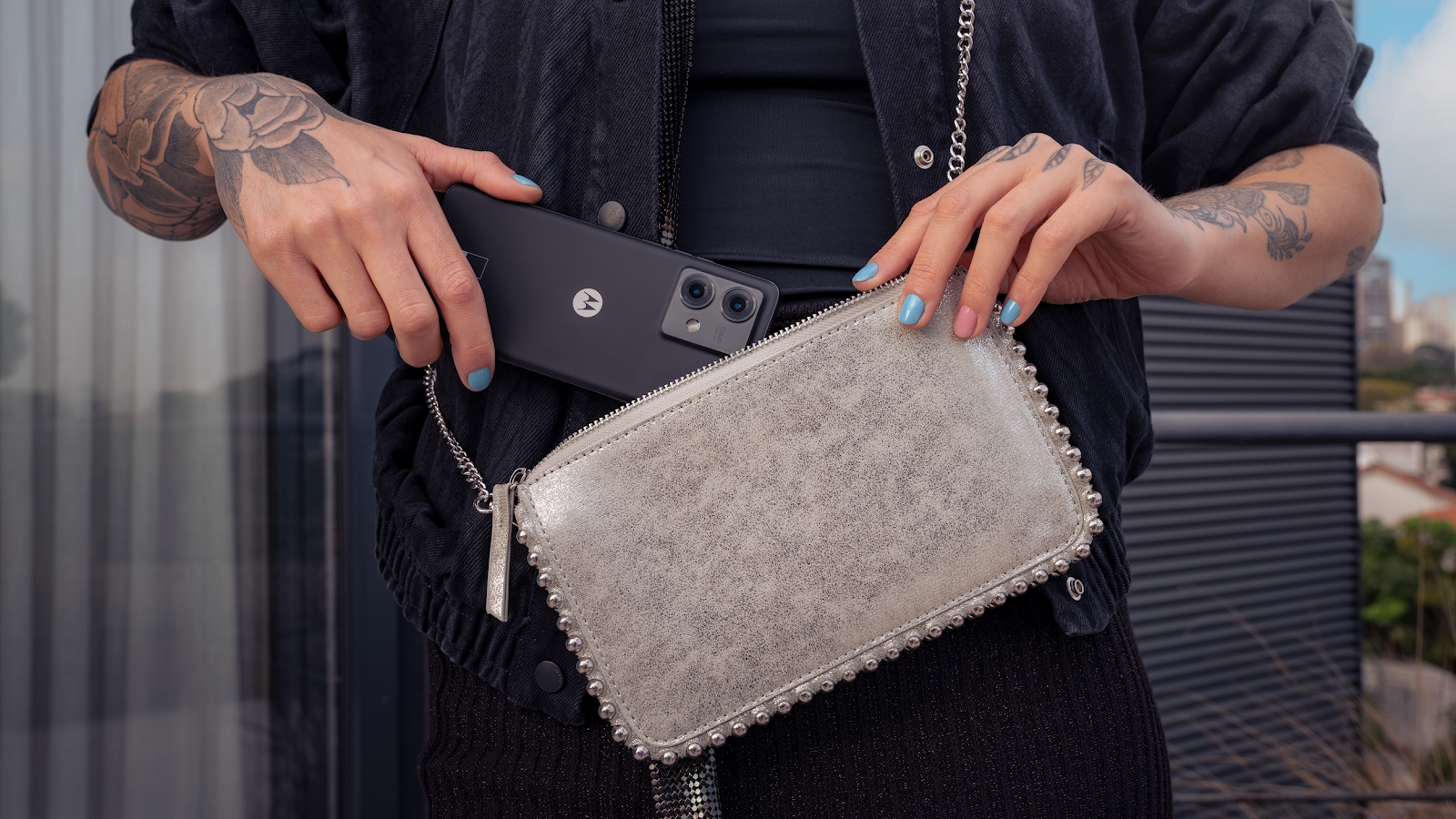 Motorola is bringing three new mid-range phones to the UK with the Motorola Edge 40 Neo, the Motorola G84, and the Motorola G54. All three Android 13-powered phones will cost under £300 and will be available from mid-September in the UK and immediately in parts of Europe. No US or Australia pricing and availability has been announced at this time. 
The Motorola Edge 40 Neo is the star of the show, debuting as a cut-down version of the Motorola Edge 40. As the Motorola Edge 40 does, it has a 6.55-inch pOLED borderless display that goes up to a 144Hz refresh rate. It has a less powerful MediaTek Dimensity 7030 chip than the Edge 40, but a similar 5,000mAh battery, paired with a 68W fast charging. The camera is also a star here, with a 50MP main sensor paired with a 13MP macro and ultra-wide camera. All in, it should be like the Motorola Edge 40, which is a phone that's great for social media and quick snaps. 
Motorola also continues its partnership with Pantone here, and it comes in Pantone Black Beauty, Pantone Soothing Sea, and Pantone Caneel Bay colorways. The Edge 40 Neo is available in either vegan leather or acrylic finishes. 
The new Motorola G84 and G54 phones have the makings of some of the best cheap phones we've seen in a while too. They're cut-down versions of each other (including the Edge 40 Neo), which means that they all look very similar albeit with slightly different material choices. Each phone makes different sacrifices to hit its price point, the G84 is equipped with the same camera as the Edge 40 Neo but comes with a Snapdragon 695, while the G54 is a tier below with a Dimensity 7020 but it costs a lot less. Still, both nail the basics, on paper pending a full review. You get a 6.55-inch Full HD+ display, boasting a 120Hz refresh rate, and there are large 5,000mAh batteries with fast charging of up to 30W speeds across both.  
The Motorola Edge 40 Neo will set you back £299 in the UK, the G84 will set you back £249, and the G54 £179 (approximately $370 / AU$575, $310 / AU$480 and $220 / AU$345, respectively).
Pick your compromise
The Motorola Edge 40 Pro and Edge 40 were some of the nicest phones we've tested out this year, and the Edge 40 Neo seemed, in our brief time with it, to be following in those footsteps. 
Motorola's only real flaws remain the cameras and their software update promises. Their cameras are good, but they aren't the best. At the price point you're paying, they're forgivable. The software update situation is a little more forgivable as well. Google has moved away from Android updates as the major feature driver and towards app updates and Play Store feature updates. This means that the three years of security updates Motorola provides are going to be more important anyway. 
You may also like
Source link