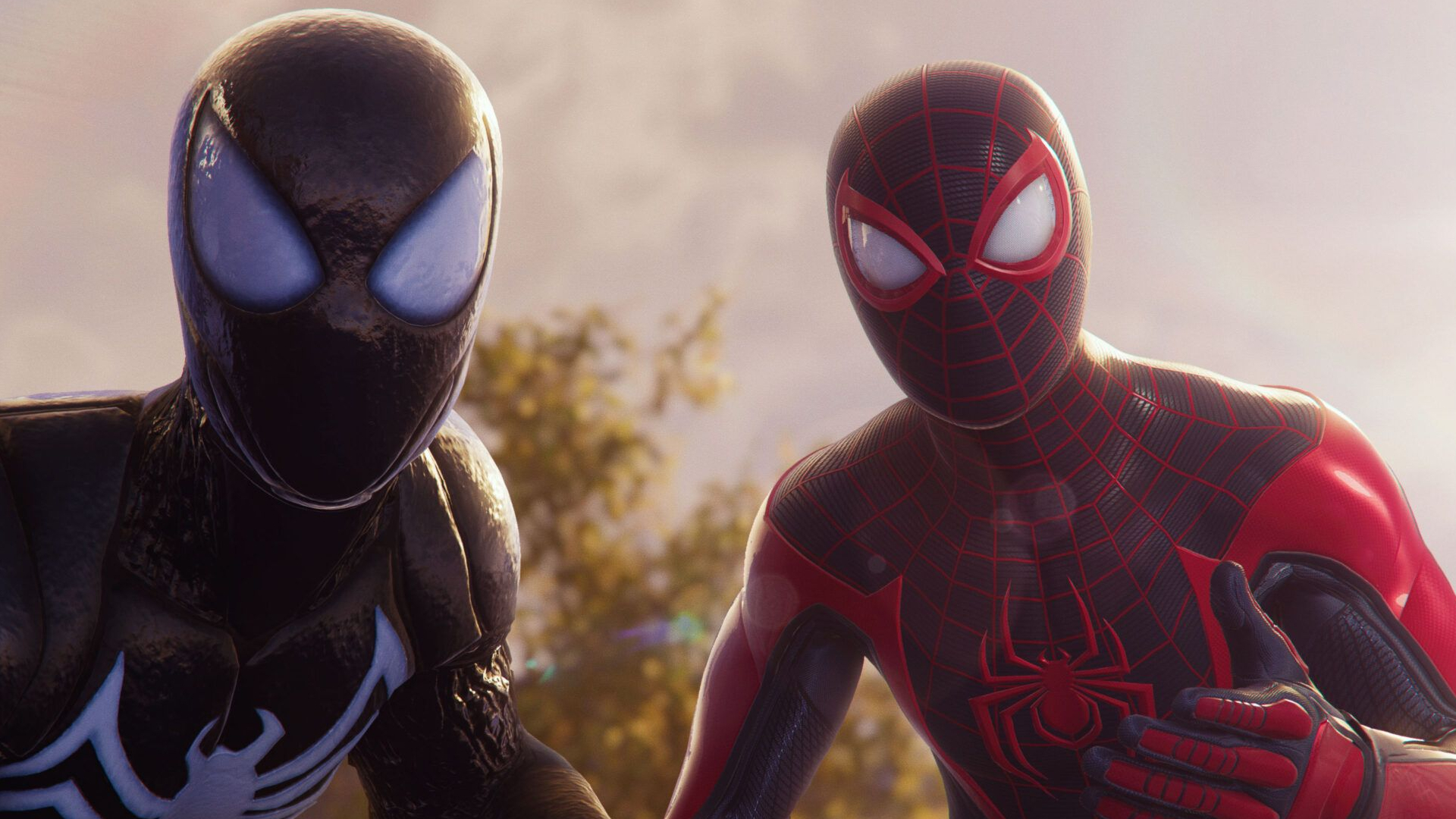 Sony has confirmed that Spider-Man 2 on PS5 will feature over 65 suits to unlock and use during the game's lengthy story mode. 
Spider-Man 2 is one of the biggest upcoming games of the year, especially for fans of some of the best superhero games, and the momentum is high for Insomniac Games' sequel. Revealed during September's State of Play event, and then further detailed in a PlayStation Blog post, there is a wealth of suits to unlock with all the representation a seasoned Spider fan could ask for. 
Aaron Espinoza, Advanced Senior Community Manager for Insomniac Games, writes:  "Featuring 65 suits, which include new original designs and fan favorites from films and comics, players will have an expansive wardrobe of costumes to equip in Marvel's Spider-Man 2". He continues: "We're also delighted to announce Suit Styles, an all-new feature that unlocks alternate color shaders for some suits, which provide over 200 ways for you to outfit your Spider-hero!"
10 new suits have been outlined in the new Spider-Man 2 Digital Deluxe trailer which showcases five new suits for Peter Parker and Miles Morales respectively. "To bring these 10 suits to life, we partnered with several artists across comics, games, and films! We spoke with these artists to give us a little insight into their designs" Espinoza explains, "We'll be sharing deeper dives into these suits on Insomniac Games' official social media accounts, so stay tuned!" 
A deep dive into some of these new suits and their designers has also been provided, with the likes of Miles' Biomechanical Suit, designed by Jerad Marantz, and Peter's Tactical Suit, made by Bend Studios, being particularly fetching. The full post goes into detail and shares concept art and renders alongside the trailer's brief snippet of action. Simply put, Spidey's got the drip, and you'll be able to play this PS5 game on October 20, 2023, so there isn't long to wait now. 
Make sure you're ready for the impending release of Marvel's Spider-Man 2 with one of the best PS5 headsets, the best monitors for PS5, the best PS5 controllers, and one of the best PS5 SSDs, too. You can also look to the future of the upcoming PS5 games, too. 
Source link