Apple's iPhone 15 preorders go live today, giving you a chance to secure one of the upgraded iPhones before they go on sale on September 22. 
Preorders officially go live on September 15 (today) at 5am PDT / 8am EST / 1pm BST / 10pm AEST and can be accessed via the Apple online store. For more information, checkout out iPhone 15 preorders hub. 
And for details on deals and trade-in options, do take a look at our iPhone 15 deals article – just don't expect any big discounts on the new phones just yet. If you have an older iPhone to trade in, then you could save a decent chunk off the asking price. 
Preorder or wait?
But should you preorder or wait for the phones to get released next week? Well, we've not had a chance to fully review the new iPhone range. But check out our hands-on iPhone 15 review, hands-on iPhone 15 Plus review, hands-on iPhone 15 Pro review and hands-on iPhone 15 Pro Max review. These should give you a good idea on whether you want to press fire on a preorder.
Given iPhones regularly rank well on our best phones list, you can be reasonably confident that you'll get a good smartphone from Apple; the question is how well will the new iPhones fare in the face of competition from some of the best Android phones, such as the mighty Samsung Galaxy S23 Ultra.
Right now, we don't expect to see any major delays in iPhone shipping. But getting in a preorder will at least put you ahead of the pack.
As for what iPhone 15 to order, that's a more difficult question. The iPhone 15 and iPhone 15 Plus come with a slightly tweaked design, USB-C, a 48MP camera and the A16 Bionic chip previously found in the iPhone 14 Pro. Overall, the upgrade to the non-Pro models are rather significant.
The iPhone 15 Pro gets similar upgrades, but also sports a titanium frame to make it stronger and lighter, and has a new Action button that replaces the alerts slider to give the hardware switch more functionality. The same is true of the iPhone 15 Pro Max, but it also gains a 6x optical zoom telephoto camera.
Go Pro… and take it to the Max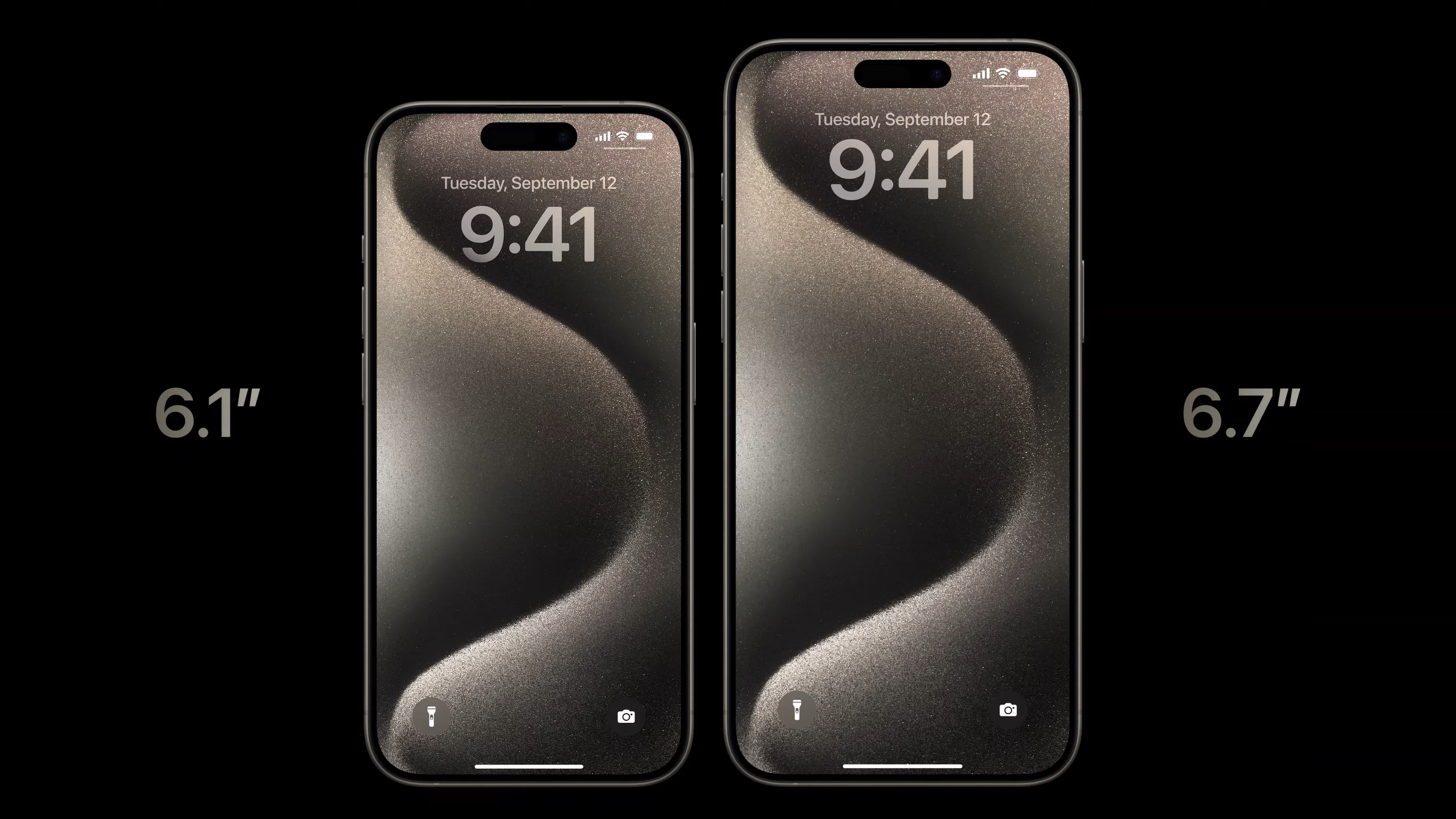 For what it's worth, I tend to recommend the Pro iPhones. Mostly because they have a wonderfully smooth adaptive ProMotion Retina display that can go from a slick 120Hz refresh rate down to 1Hz to save battery life. And I find the trio of rear cameras provides a nice and flexible phone photography system without overwhelming users.
My own eye is drawn to the iPhone 15 Pro Max as I'm rather intrigued by the new periscope telephoto camera, which also has some clever image stabilization tech, that I think could let me take some interesting zoomed in photos; from close-ups of flora and fauna to the odd clip of sporting event or fast-moving subjects out of the range of the main camera.
But equally I do appreciate that the iPhone 15 Pro starts at $999 / £999 / AU$1,849 and the iPhone 15 Pro Max is $1,199 / £1,199 / AU$2,199 for the base 256GB version, so neither are cheap smartphones. 
However, I do find Apple's Pro iPhones tend to be at their best for longer than their Android rivals. So the 'investment' in a quality phone can pay off when considering long-term use.
Ultimately, which phone you should preorder will depend on whether you will take advantage of features like a higher refresh rate display and extra rear camera, or be happy with dual rear cameras and solid if unremarkable performance.
More iPhone 15 stories
Source link