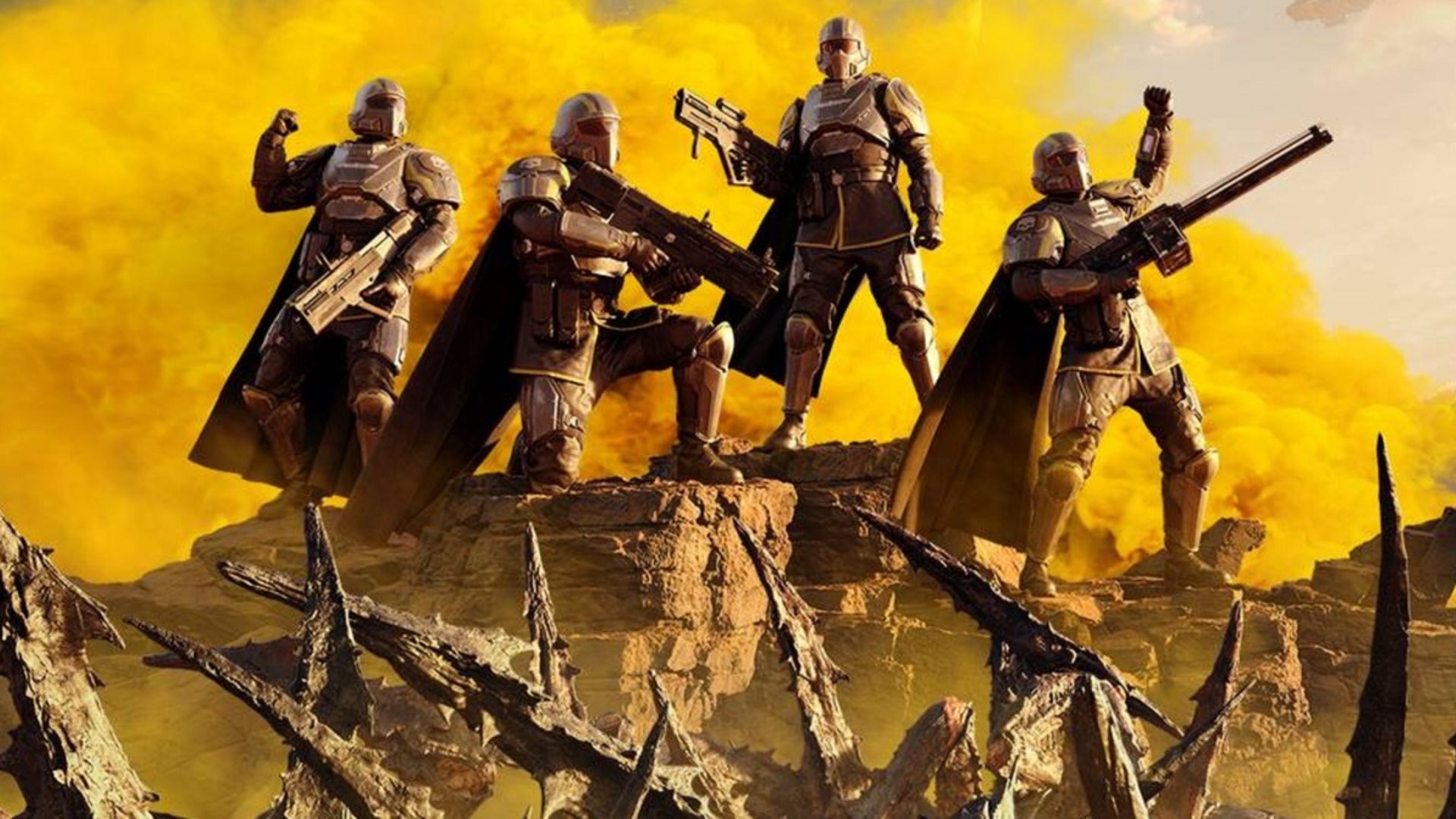 Helldivers 2 has been delayed and will now launch on February 8, 2024, for PS5 and PC via Steam. 
Helldivers 2 is a third-person squad-based shooter and is a sequel to 2015's top-down game Helldivers, which was released for PS4, PS3, and PS Vita. The game was announced in May and originally set for a late 2023 release, but will now launch early next year instead.
Developer Arrowhead Game Studios shared a brand-new trailer during the State of Play livestream on September 14, which showcased a playable mission, featuring cooperative multiplayer with members of the development team, a ton of alien creatures, and a massive boss called the Bile Titan. You can check out the footage and trailer below.
Helldivers 2 will allow you to play with up to three friends via online co-op multiplayer and together, "explore unique planets and complete objectives together, and upgrade your equipment through the deep progression system of Helldivers 2," according to a new PlayStation blog post. 
Pre-orders for both the Standard Edition and the Super Citizen Editon start on September 22, the latter of which comes with a whole bunch of extra content. In the Super Citizen Edition, you'll get a digital copy of the game, a special DP-53 Savior of the Free armor set, as well as the Will of the People cape to complete the look.
The set also comes with the MP-98 Knight submachine gun, which is a "powerful primary weapon that tears through bots, bugs, and other Helldivers too, thanks to friendly fire," along with the Super Citizen status for your character and the Stratagem Hero add-on for your ship; a minigame you can play while idling in the game lobby.
Other goodies include access to the Premium Warbond content for Steeled Veterans, as well as some preorder bonuses, which you can check out via the PlayStation blog. 
There were plenty of other announcements made during the State of Play. One of the biggest reveals came from Square Enix who closed out the showcase by revealing the release date for Final Fantasy 7 Rebirth, which will launch in February 2024. 
While you wait for Helldivers 2, you can check out our list of the best multiplayer PC games, as well as our essential guide to every upcoming game for any titles you might miss.
Source link