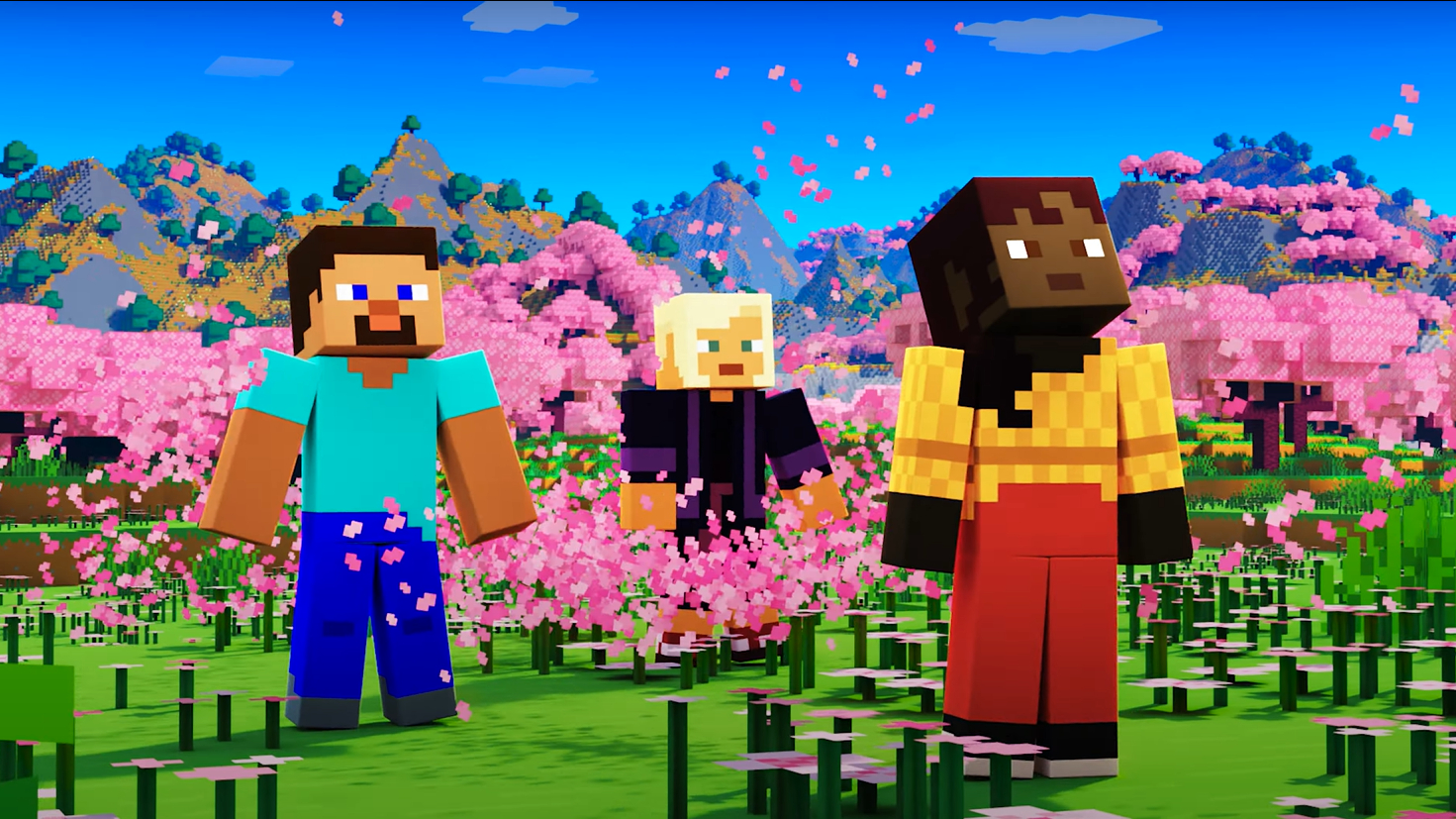 Minecraft Live 2023 is right around the corner, and there's a lot planned for this year's livestream, including the iconic mob vote. 
Ahead of the upcoming Minecraft livestream, Mojang released a trailer to celebrate everything the loveable adventure game had accomplished in the previous year. Cherry trees obviously take center stage as these pink beauties storm onto the stage, giving players even more ways to build their complex bases. The newest mob, the Sniffer, can also be spotted relaxing with some chickens and rabbits. 
There's also a wide range of characters gracing the newest trailer. This change was enacted after the previous Minecraft Live as the developers decided that Minecraft needed to reflect the more significant population. Now, there are several more inclusive characters that players can choose from. 
While Mojang announced that it would no longer rely on themes for each new update and livestream, there is still much to be excited about this year. We'll hear from some top devs, get all the latest information on upcoming updates, and, crucially, hear and vote on the newest mob to be included in Minecraft. 
Last year, players were swept away by the Sniffer, a large red mob that burrows into the soil to find rare seeds. It captured the hearts of all it smelled, leading it to be voted into the sandbox adventure game. Players can choose one out of three mobs to add to Minecraft this time. 
Mojang hasn't announced which mobs will be included in the vote this time around, but players can expect to see more information come around the beginning of October. However, the process will be the same as the vote will open at 10am PT/ 1pm EDT/ 6pm BST on Friday, October 13 and will close 10:15AM PT/ 1:15pm EDT/ 6:15pm BST on Sunday, October 15. 
In the meantime, check out these fantastic single-player games and adventure games on PC.
Source link