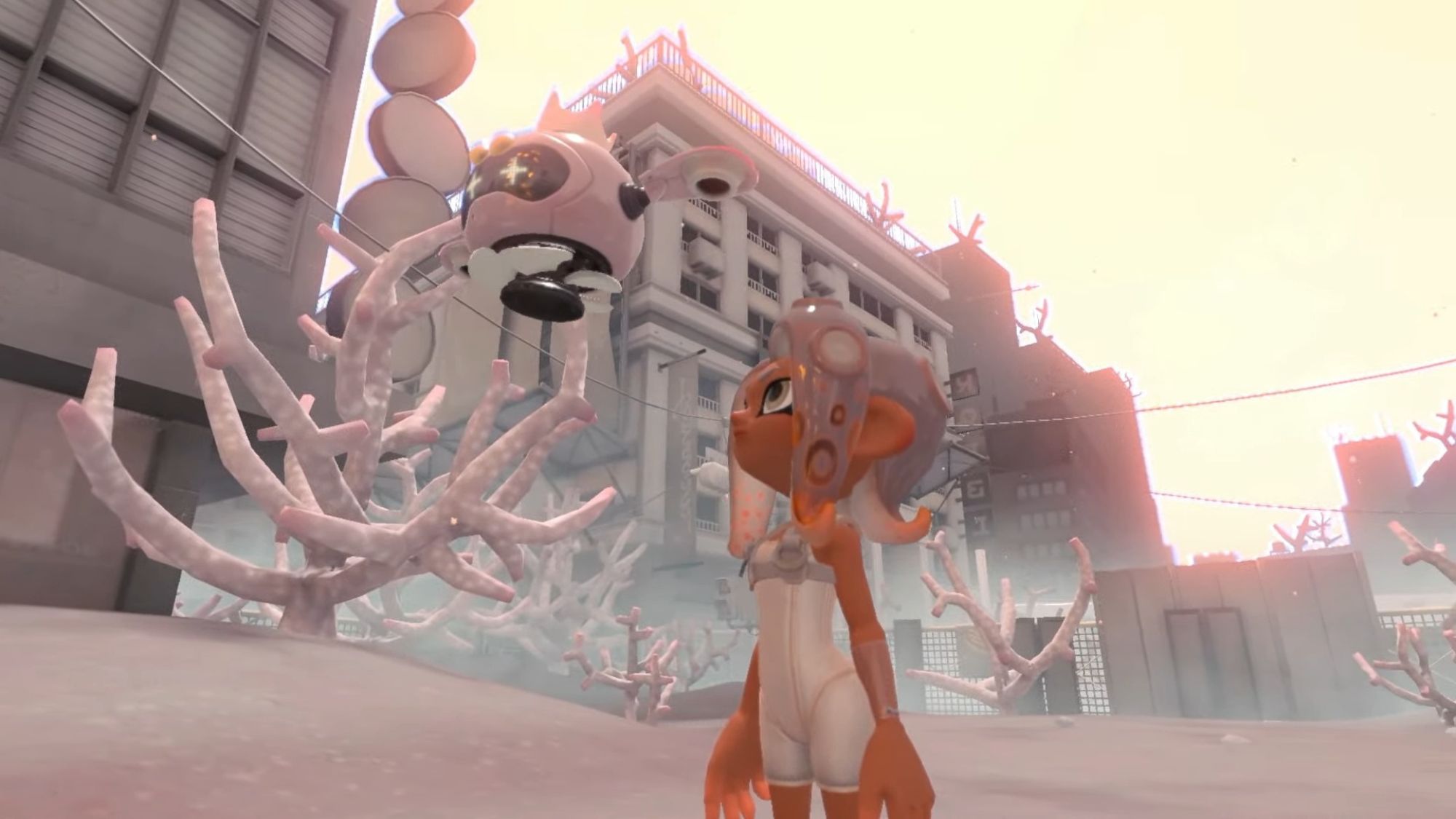 Nintendo has revealed Side Order, Wave Two of the Splatoon 3: Expansion Pass set to arrive in spring 2024.
Announced during the Nintendo Direct on September 14, the company kicked off the show by revealing the first look at the Side Order with a new trailer. The DLC is a single-player campaign and is designed to "be replayed over and over," suggesting the game will have some sort of rogue-like mechanics. 
Players will "ascend the floors of the Spire of Order" strengthening their abilities – like run speed and splash damage  – on the way, with the trailer showcasing strange new enemies you'll encounter during battles too. You can check out the trailer below.
Ascend the floors of the Spire of Order and strengthen your abilities as you climb the spire in an experience that's designed to be replayed over and over!Wave 2 of the #Splatoon3: Expansion Pass, Side Order, arrives spring 2024! #NintendoDirect pic.twitter.com/OnLSNlmnn1September 14, 2023
See more
The player will also have a robotic companion, Pearl, who will be with you along your journey. You'll also meet a mysterious character called Acht, and it looks like she'll guide you through the Spire of Order with one part of the footage showing her offer the player a color chip for the player's Palette.
The Palette is where you'll upgrade your abilities, by selecting a floor of the Spire of Order and completing it for rewards. Some of the levels look quite chaotic and will likely challenge players the higher they climb.
Splatoon 3 launched in September last year and was followed by the Splatoon 3: Expansion Pass which costs an additional £22.49. You'll be granted access to Wave One, which saw players return to Inkopolis Plaza from the first Splatoon game, and Wave Two when it releases next year.
We gave the game 4.5 stars out of 5 in our review, which states "The multiplayer has never been this seamless, nor its single-player offerings more robust, than right here."
For more, check out our top picks for the best Nintendo Switch games you can play right now, as well as the best co-op games to play with friends.