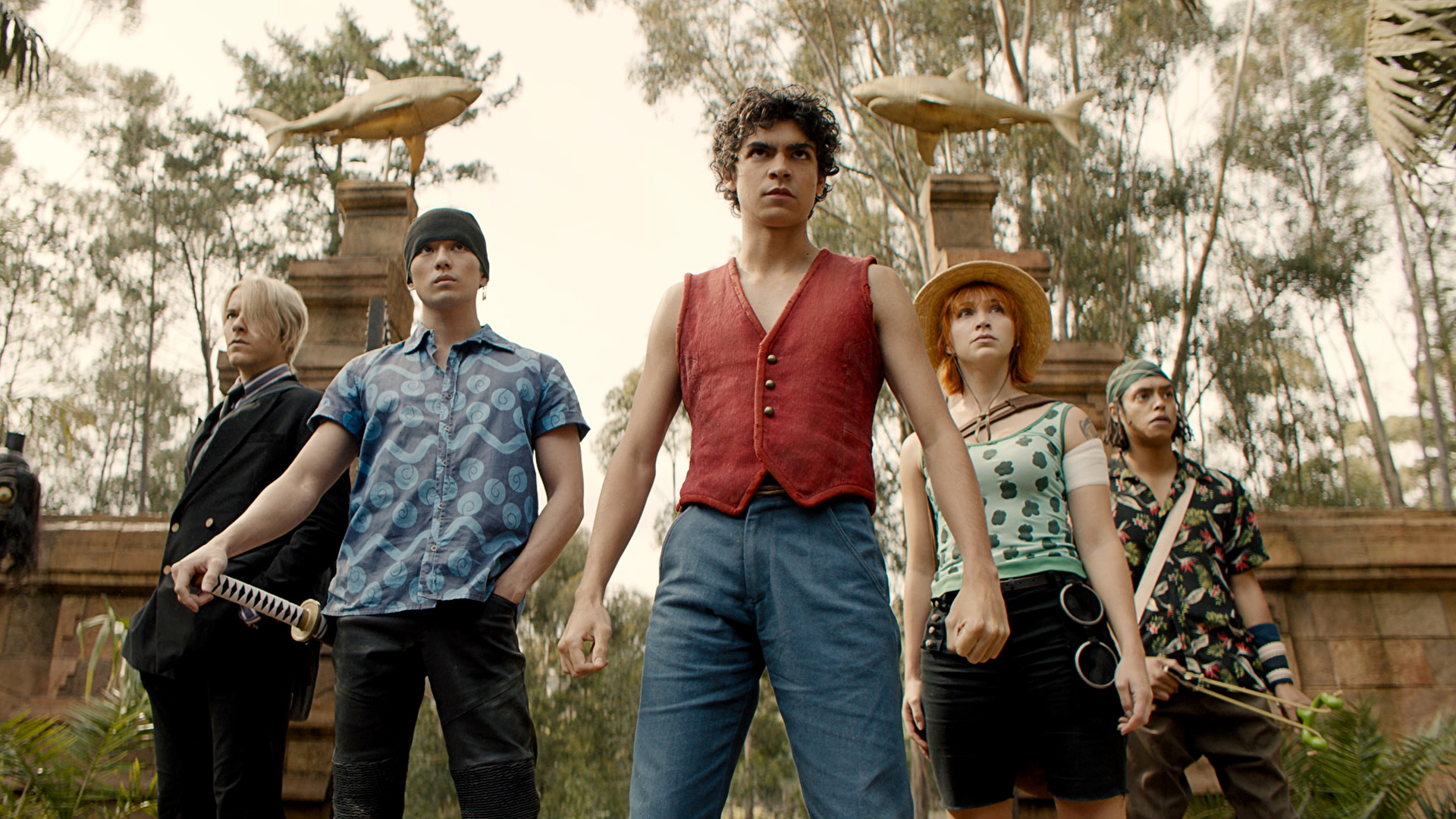 We love One Piece and it looks like you do too: it's not so much topping the Netflix streaming charts as making all the other shows feel inadequate. With a whopping 19.3 million views and 145.7 million hours streamed in the past week, the pirate series remains the king of the TV show high seas for a second week in a row. 
As we previously explained in a story about why One Piece is the live-action is the show you have to try, it's a manga-based epic that blends tragedy with comedy, features a great cast of characters and has almost infinite possibilities for new seasons. There's a joke among fans of the anime that it doesn't get really good until episode 500. The animated series is currently close to 1,100 episodes long and there are so many story arcs there's an entire Wiki dedicated to following them. So it's a little surprising that so far at least, the best streaming service hasn't announced a second season. 
That doesn't mean a season two isn't coming, though. It's been reported that a season two is ready to go. Variety says the scripts have been written, and in conversation with Deadline the show's producers Marty Adelstein and Becky Clements teased the show's future – not just another season, but at least five more. "We've definitely had more thorough conversations about what we would do with Season 2 should we have the opportunity, and then less extensive conversations about where we would go for season three to six."
What else have we been streaming this week?
In any other context season five of Virgin River's 68.5 million viewing hours would be incredible, but here it's a mere number two with around half the views of One Piece. Season three of Who Is Erin Carter? is in at third place. 
Then there's my current favorite: Top Boy. The gritty London drug drama is one of the best things on any streaming service right now, and this fifth and final season (it's labeled season three on Netflix as the streamer doesn't count the first two Channel 4 (UK) seasons, which it calls Top Boy: Summerhouse) is going to leave a very big hole in my to-watch list. I've loved all four seasons and season five is spectacular so far too.
The rather less deadly Live At 100 is in at five, exploring the secrets of the world's longest-living communities (London drug dealers, you'll be amazed to discover, aren't among them). 
Meanwhile, Shane Gillis: Beautiful Dogs is a new entrant at number six. Season one of Predators is new at number seven, and the final season of Disenchantment is at number eight with the fifth season of Painkiller just behind. Last but not least there's a new entrant at 10 in the form of Spy Ops, a docu-drama about spies from the CIA to the UK's MI6.
You might also like
Source link