As much as we love robot vacuum cleaners, we know that many of them could be… better. They could do a better job of getting into corners, and of cleaning our skirting boards, and of fitting into smaller gaps underneath our furniture. Wouldn't it be great if you could get a robo-vac that was brilliant for all those things too?
That's exactly what the new Ecovacs DEEBOT X2 OMNI delivers. Where most of its rivals are round, the DEEBOX X2 OMNI is square with rounded corners so it can get right into those corners and make light work of your skirting boards too. And at just 95mm tall it's the slimmest robot vacuum cleaner you can buy, capable of squeezing under furniture and getting into spaces that other robot vacuums just can't access.
And the DEEBOT X2 OMNI doesn't just clean more. It cleans more intelligently too.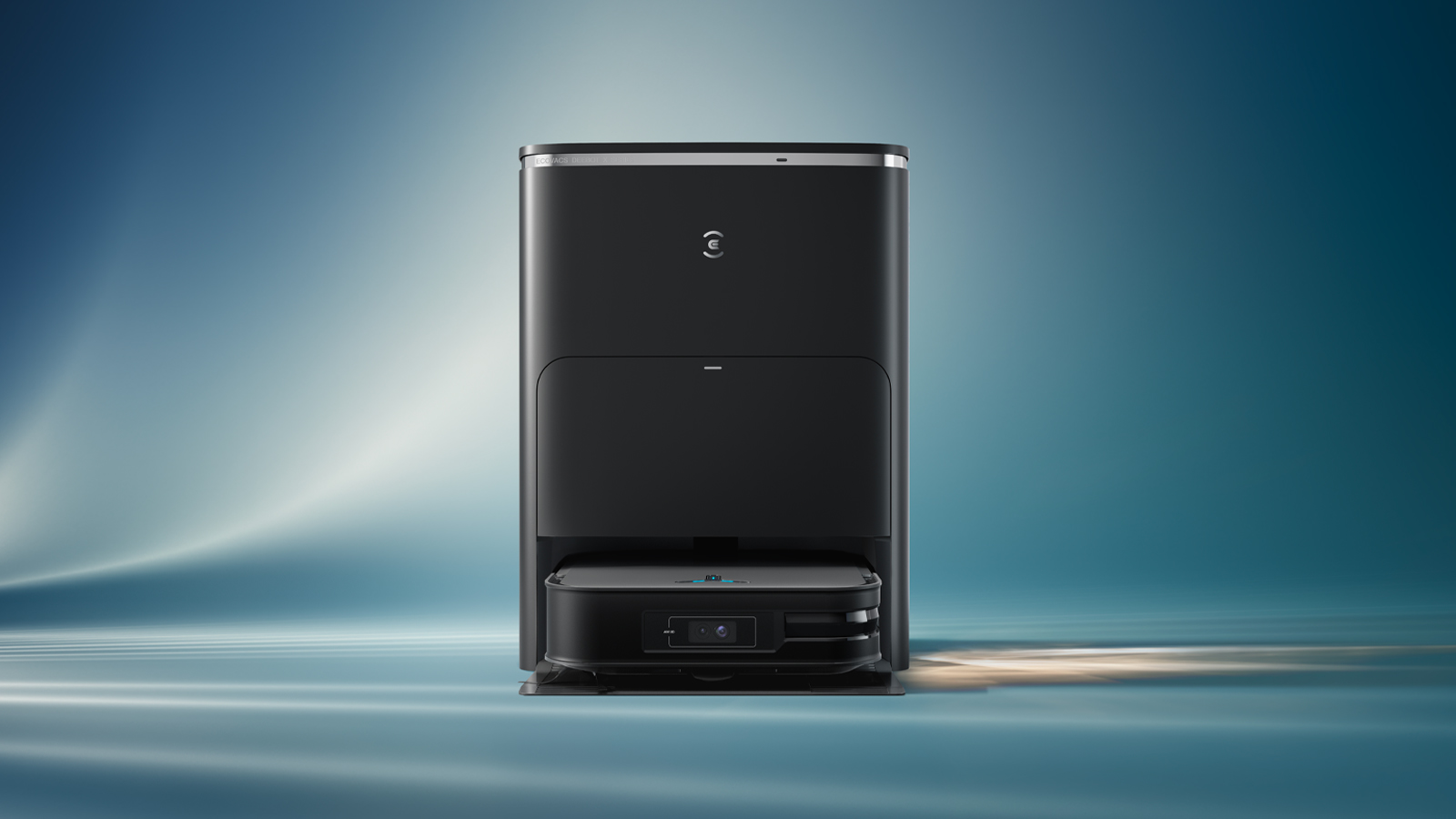 More powerful than ever
Don't let that slim, square body or quiet operation fool you: there's some serious suction power inside this robot vacuum. With 8,000Pa of suction power and a fully upgraded airflow system the X2 OMNI makes light work of even the most stubborn dirt, and because it cleans more effectively it doesn't have to redo the same area again and again like less powerful robots have to.
The DEEBOT X2 OMNI is a brilliant mix of smart design and smart software. Its 22mm threshold-crossing ability means it won't get stuck moving between rooms or between surfaces, and its 20cm extra-long roller brush means it cleans more than most rivals can manage. It's pretty much unstoppable when it comes to cleaning low areas, and its built-in smart mapping system with deep machine learning and artificial intelligence learning means it knows exactly where it's going. Not only that, but its cutting edge obstacle avoidance means it's not going to be beaten by dropped items or unexpected obstacles. And with dual-laser LIDAR scanning the room to check for obstacles, it's ideal for homes with pets as well as for steering around dropped socks and other everyday items.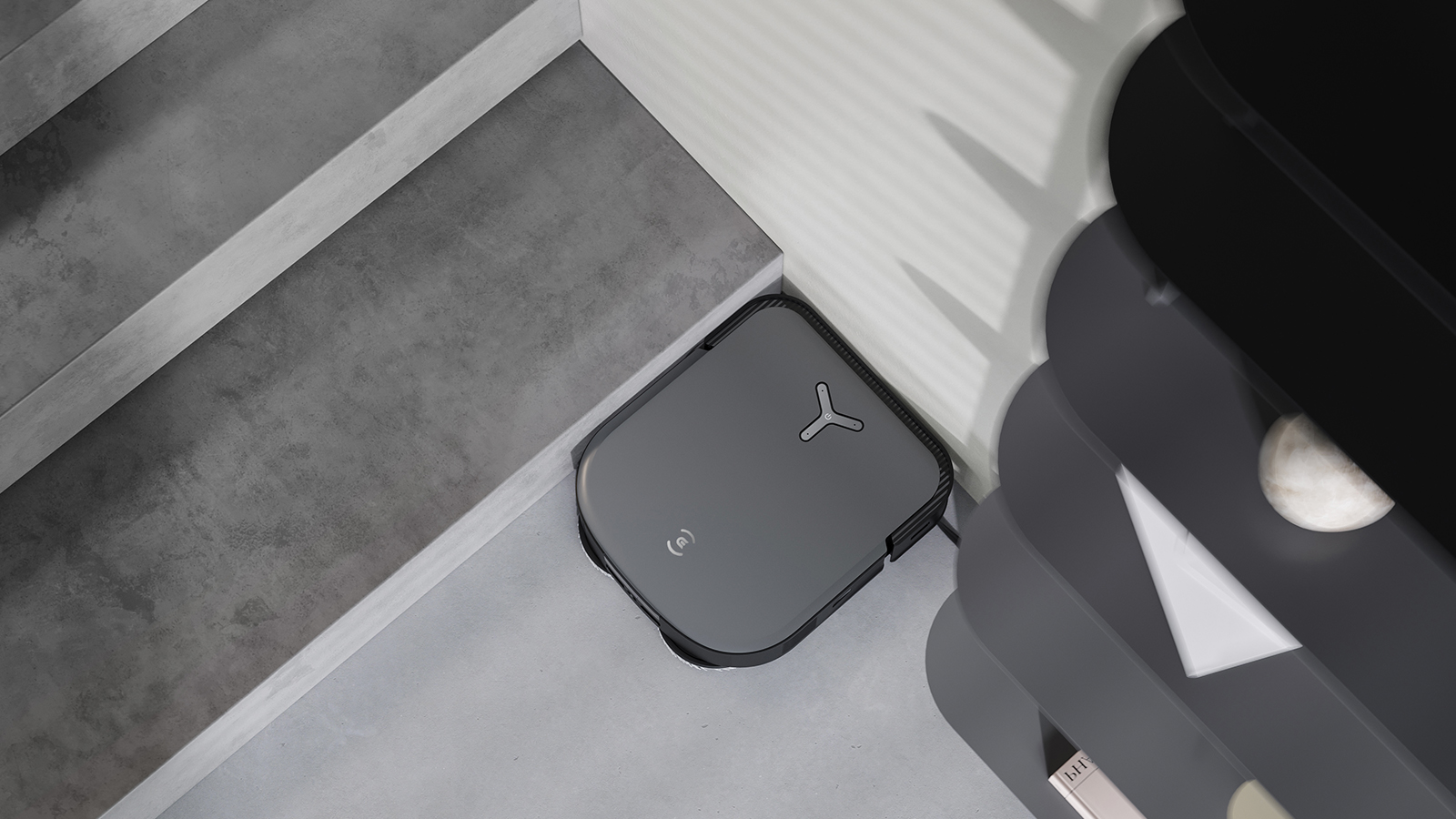 The do-everything cleaner for everywhere
The DEEBOT OMNI X2 isn't just a cutting-edge robot vacuum. It's also a very clever robot mop that's designed specifically for homes that have a mix of hard floors and carpets or rugs. That means industry-leading floor clearance of 15mm, so the mopping heads move up and out of the way when your DEEBOT is moving onto fabrics from hard floors. That auto-lift function delivers several key benefits: it means your carpets and rugs won't get wet; it means that the mopping plate won't transfer dirty water to clean bits; and it prevents dirty mops from putting dirt back on the bits your DEEBOT has already cleaned.
The mopping system is as powerful as the vacuum in this clever little robot. With a double-mop design it mimics the way we humans mop, so it effortlessly erases stubborn stains and delivers up to 6N of downward pressure to ensure the mop is always in tight contact with the floor. It has industry-first 131ºF hot water washing for class-leading cleaning, and with 135rpm high-speed rotation it cleans quickly and effectively so your floors are sparkling with less effort and a lot less time. When the job is done, your DEEBOT automatically returns to its docking station to wash the mop, dry it with hot air and get it ready for the next clean. That means no need for you to wash the pads, and no risk of unpleasant odours from damp mop pads.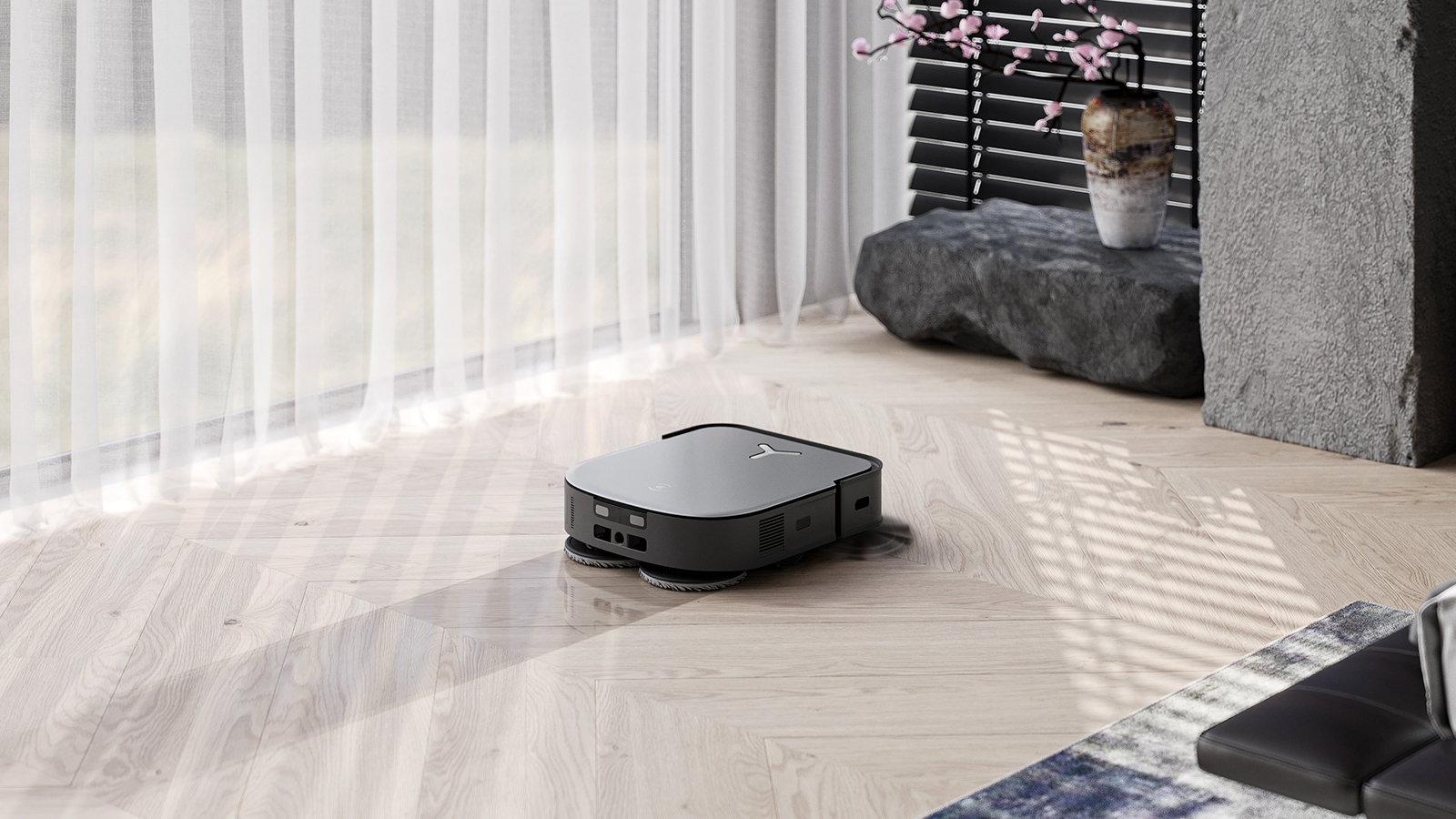 So clever you'll forget it's there
We know from experience that many robot vacuums require a lot of attention: if they're not beeping because they're stuck under a sofa they're beeping because they need emptied or they're about to run out of battery. Not here. The DEEBOT OMNI X2's lower height, clever engineering and smart software means it gets on with the job without needing any help, and with a whopping 6,400mAh battery it'll run for a massive 210 minutes between charges. 
The battery's big and it's also clever: when your DEEBOT spots that the battery life is down to 15%, it'll automatically return to its charging station and recharge to 50%. Then it'll go back to exactly the same spot and continue cleaning from where it left off.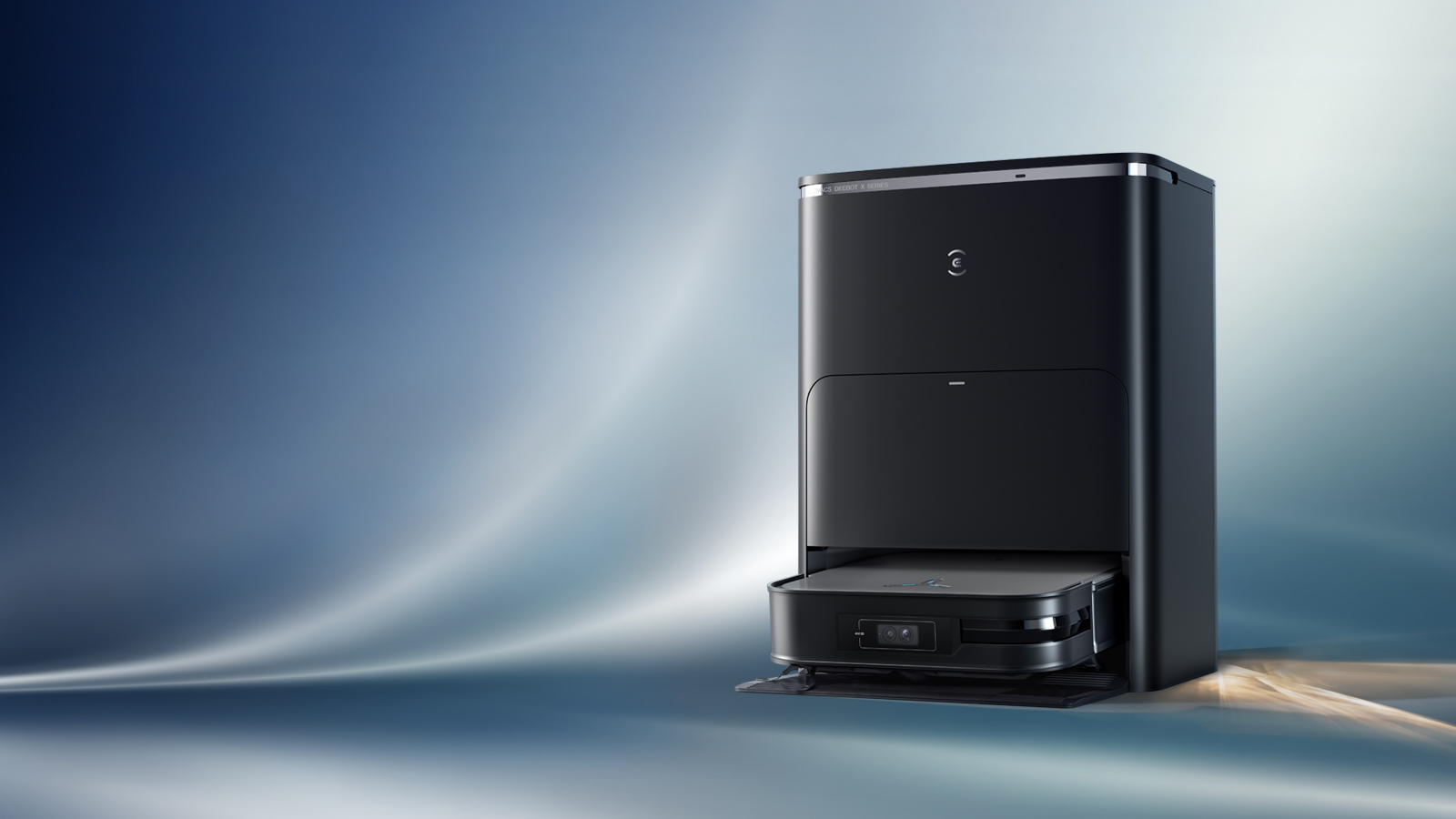 A smarter station
Ecovacs have put some clever features into the OMNI X2's docking station too. The cleaner automatically empties itself into the station's 3L dust bag, with 27kPa of suction power ensuring that every last bit of dust is transferred into the bag. That means you can go up to 60 days without needing to make a trip to the bin. The OMNI Station also has a built-in water tank that automatically tops up the reservoir for the mop, and its Auto Clean feature repeatedly moisturises, rubs, squeezes and wrings out the mop cloth to ensure that the DEEBOT leaves floors even cleaner than if they were washed by hand. And the hot air drying feature dries not just the mop cloth but the cleaning tank and base station too. 
With its industry-leading design, cutting-edge cleaning technology, AI-powered navigation and incredibly convenient OMNI Station, the Ecovacs DEEBOT OMNI X2 takes robot cleaning to a whole new level: it cleans more and more efficiently, leaves hard floors sparkling and keeps your home clean for weeks without you having to lift a finger. And because it includes integrated YIKO voice control, you don't even need to press any buttons: you can program your DEEBOT to clean wherever and wherever you want and command it with your voice.
Click here to discover why the Ecovacs DEEBOT OMNI X2 is the perfect robot cleaning system for your home. 
Source link