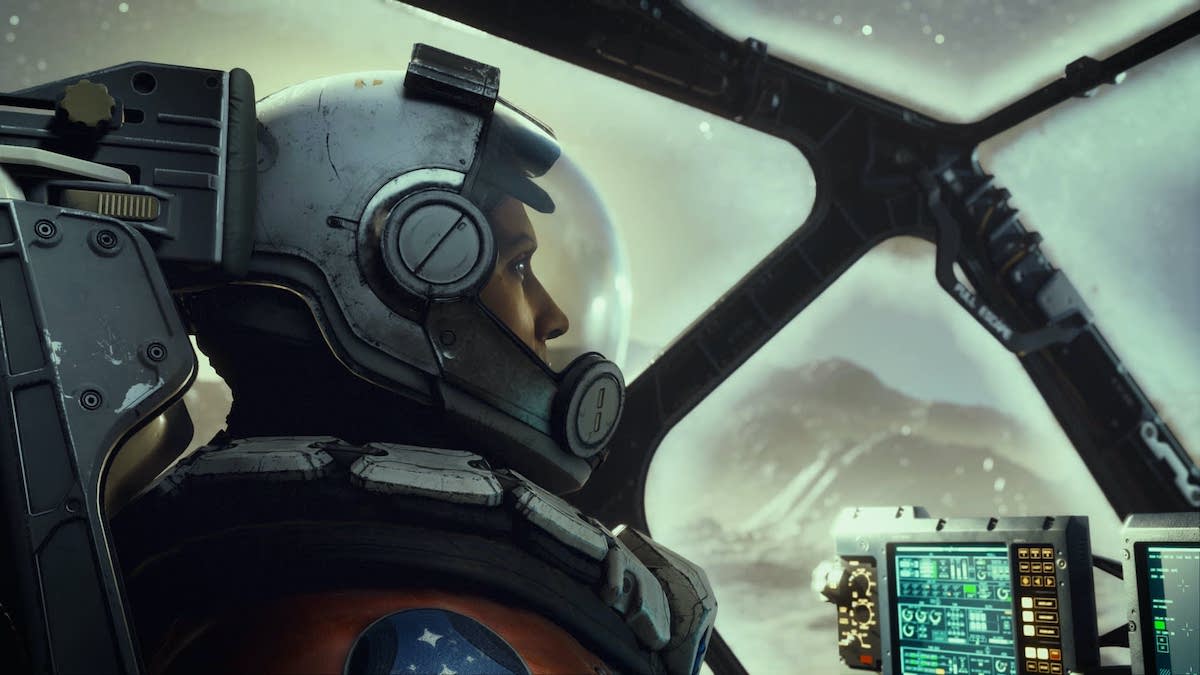 Bethesda has announced that it plans to add official Nvidia DLSS support to Starfield.
In a new tweet shared today, Bethesda thanked fans for the successful launch of its latest RPG, saying that it's "blown away by the response" and that it has read the feedback about what could be improved or added to the game. 
"This is a game we'll be supporting for years and years to come, so please keep all the feedback coming," Bethesda said, before adding that even if some requests aren't added immediately, it would love to implement them in the future, like city maps.
"Our priority initially is making sure any top blocker bugs or stability issues are addressed, and adding quality-of-life features that many are asking for." 
Bethesda explained that it's releasing a small hotfix first – which makes improvements to Xbox Series X|S stability – but after that, players can expect "a regular interval of updates" of community requested features.
They include Nvidia DLSS support on PC, as well as an HDR Calibration Menu, FOV Slider, 32:9 Ultrawide Monitor Support for PC, Brightness and Contrast controls, and even an "Eat" button for food so you don't have to keep opening your inventory menu.
Starfield launched without DLSS support and has been one of the most highly requested features for PC. The game only featured Radeon's FSR2 upscaling technology, so players resorted to modding to add DLSS to the game to improve their performance. 
"We're also working closely with Nvidia, AMD, and Intel on driver support, and each update will include new stability and performance improvements," the studio added.
It was recently reported that Starfield will receive official mod support next year, but Bethesda's latest post expanded on what game director Todd Howard originally said, by giving players an "early" 2024 release window, which will work across PC and consoles "similar to what we've done with Skyrim and Fallout 4."
While you're waiting for official DLSS support, you can download the latest Nvidia graphics driver update that should improve your game's performance.
For more, check out our best RPGs list as well as our guide to every upcoming game of 2023 for PC and console.