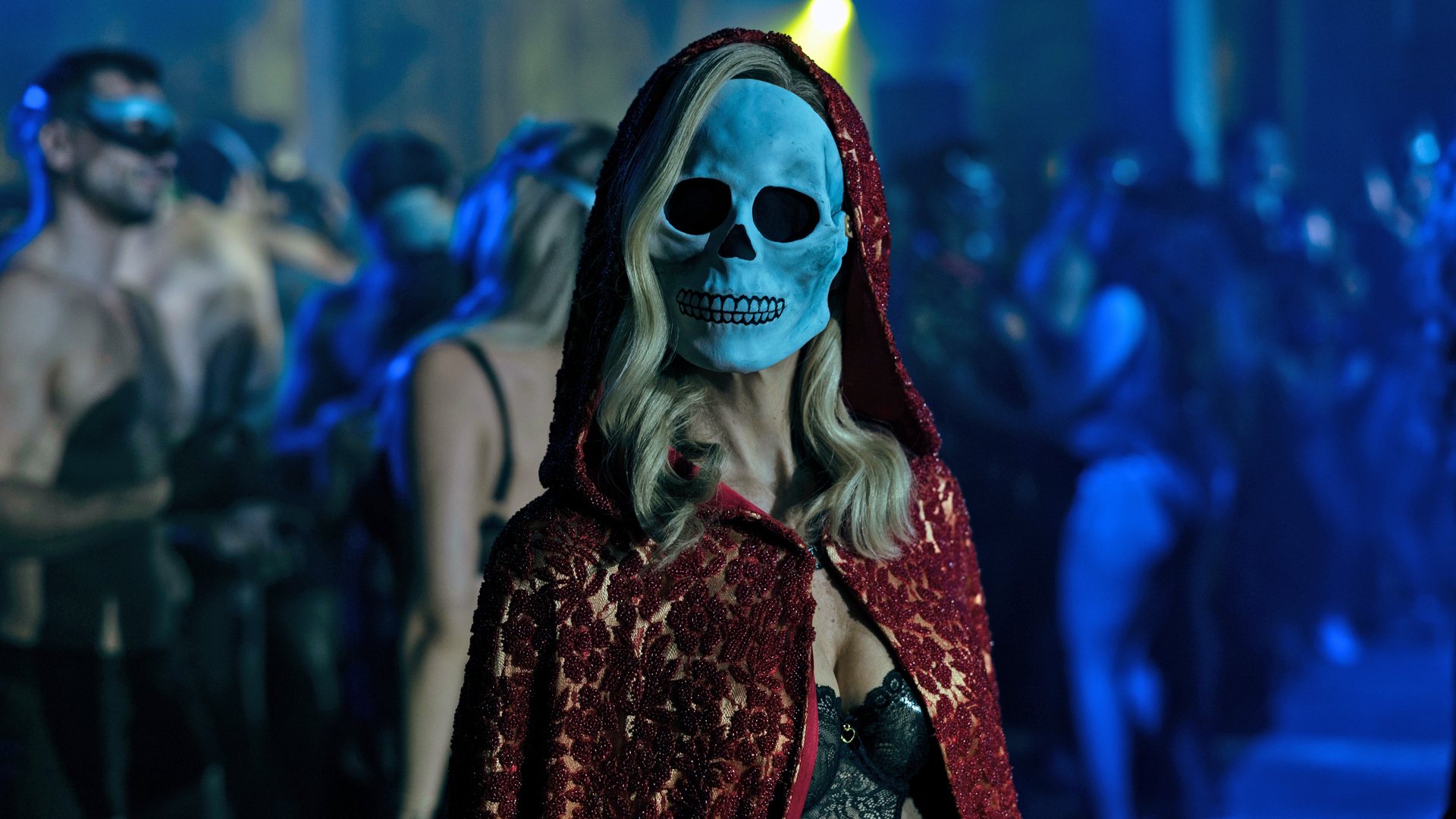 If you've ever wondered what a horror-tinged version of Max's hugely succession TV show Succession would look like, Netflix has got you covered.
The world's best streaming service has finally debuted a trailer for The Fall of the House of Usher, the final Netflix series from horror supremo Mike Flanagan. And, based on the show's first official teaser, which you can watch below, it's taken everything we loved about Succession – aka one of the best Max shows ever made – and drenched it in eldritch-style spookiness and violence.
It's easy to see why The Fall of the House of Usher has immediately drawn comparisons with Succession. Flanagan's latest TV project is laced with potent family drama, sibling rivalries, and all manner of characters we know we're going to love to hate. The only difference is that, unlike the four-season-long Max TV show, The Fall of the House of Usher will systematically kill off characters as its eight-episode run plays out. In short: don't get attached to any of its morally complex individuals.
Like Flanagan's previous Netflix shows, which include The Haunting of Hill House and The Haunting of Bly Manor, The Fall of the House of Usher takes its cues from a beloved piece of literature. The gothic horror miniseries is loosely based on Edgar Allen Poe's 1839 short story of the same name, which itself is believed to take cues from real-life events in 1830s Boston.
Netflix's TV adaptation, though, won't be a beat-for-beat retread of Poe's classic tale. Instead, it'll tell the story of a corrupt pharmaceutical company's CEO, who is forced to confront his questionable past when his family is targeted by an unknown demonic entity that starts brutally murdering his children.
They're dying to meet you. From creator Mike Flanagan, The Fall of the House of Usher arrives in time for spooky season on October 12. pic.twitter.com/bDg2LXySiTSeptember 5, 2023
See more
Many of Flanagan's favorite actors are set to star in The Fall of the House of Usher. Carla Gugino and Kate Seigel, both of whom played key roles in both The Haunting of Hill House and The Haunting of Bly Manor, are set to prominently feature, while Rahul Kohli, who has starred in three of Flanagan's four Netflix productions, is also on board. Bruce Greenwood, T'Nia Miller, Samantha Sloyan, Michael Trucco, and Henry Thomas, who have featured in one or more of Flanagan's shows, are part of the cast, too.
As for those who are appearing in their first Flanagan-led series, Mary McDonnell (Battlestar Galactica, Independence Day), Carl Lumbly (The Falcon and the Winter Soldier), and legendary Star Wars actor Mark Hamill play supporting roles.
Flanagan acts as showrunner and, alongside Michael Fimognari, co-director on the show. The duo are joined by Trevor Macy, Emmy Grinwis, and Melinda Nishioka on the series' executive team. 
As mentioned, The Fall of the House of Usher could well be Flanagan's final exclusive Netflix project. Intrepid Pictures, the production company founded by Macy that Flanagan now co-runs, inked a first-look TV deal with Prime Video in December 2022, meaning Flanagan's five-year partnership with Netflix will end once The Fall of the House of Usher has finished airing.
Speaking of which, The Fall of the House of Usher will officially launch on Netflix on Thursday, October 12. All eight episodes will be available to stream on that date, too. Here's hoping it'll be terrifying enough to join three of Flanagan's previous works on our best Netflix shows list post-release.
You might also like