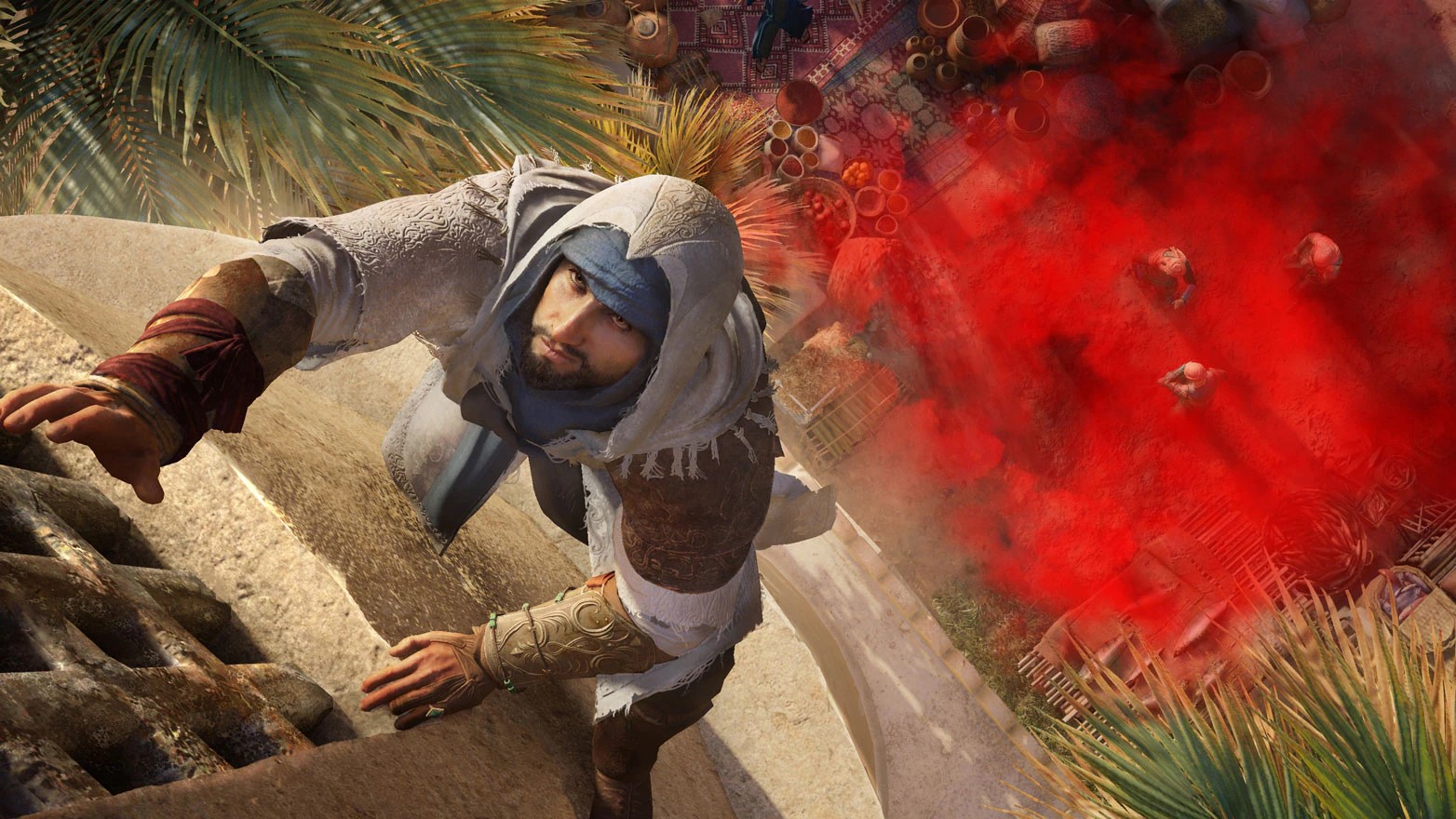 Apple has announced that the iPhone 15 Pro will support native versions of several games, including Assassin's Creed Mirage, Resident Evil 4 Remake, and more.
During the Apple Wonderlust Event on September 12, the tech company unveiled a whole bunch of new Apple products, alongside its new iPhone 15 model. While detailing this upcoming new mobile, as well as its other versions including iPhone 15 Pro and Pro Max, Apple revealed that a lineup of AAA games will be playable.
As the "next generation of mobile gaming," Apple confirmed that Resident Evil Village, Resident Evil 4, Death Stranding, and Assassin's Creed Mirage will all be playable with native support. 
These games will only be playable on iPhone 15 Pro and Pro Max and will be available later this year. However, Ubisoft's upcoming Assassin's Creed Mirage – which is set to release for PS5, Xbox Series X|S, PS4, Xbox One, and PC on October 5 – will hit mobile in the first half of 2024.  
The iPhone 15 Pro will come with a GPU 20% faster than other models, a 6-core design, and Apple's new A17 Pro processor, which enables high-quality gaming and "next-level mobile gaming with fast, efficient performance and hardware-accelerated ray tracing."
"iPhone 15 brings true-to-life gaming to the palm of users' hands with console titles never before seen on a smartphone…" Apple said. "A17 Pro includes a dedicated AV1 decoder, enabling more efficient, high-quality video experiences for streaming services. Additionally, a new USB controller enables USB 3 speeds on iPhone for the first time, now supporting much higher transfer speeds and video output up to 4K at 60 fps HDR."
The iPhone 15 starts at £799 with 128GB storage, while the iPhone 15 Pro's starting cost begins at £999 with 128GB storage. The most expensive is the iPhone 15 Pro Max, which comes in at £1,599 for the 1TB model. Each will be available on September 22, with preorders available now.
For more, check out our guide for the best mobile phones of 2023. 
Source link