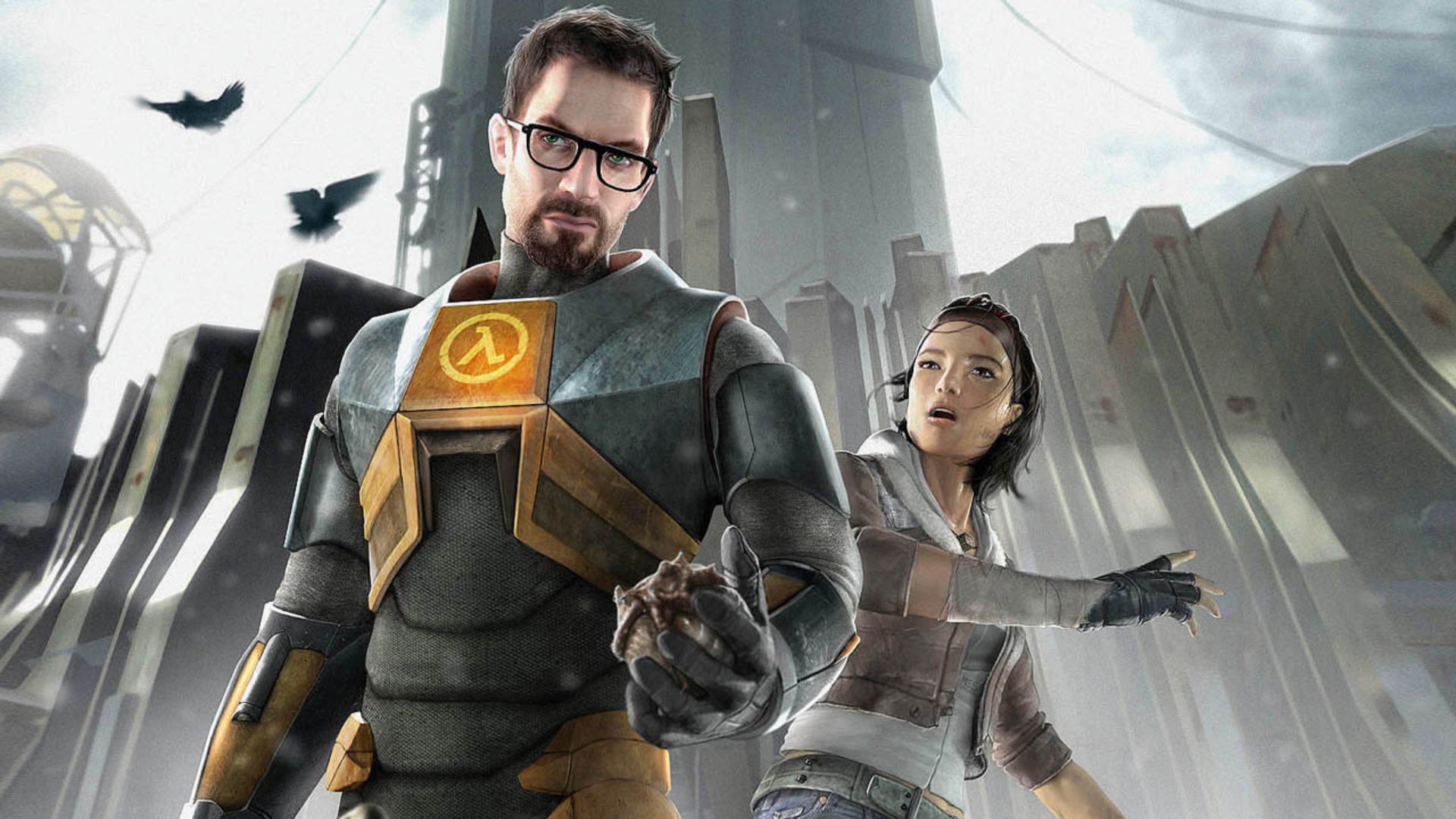 Valve is celebrating Steam's 20th birthday and to mark the occasion, it's revealed the platform's top games of every year since it launched. 
In a new special website, complete with artwork featuring characters from some of Steam's most iconic original games, Valve commemorated the occasion by thanking users with a massive sale and looking back on the storefront's success over the years.
"Valve launched Steam on September 12, 2003, and we're super proud and incredibly grateful for what we've been able to do in the 20 years since," it said. "Steam's success is a direct result of the players and developers around the world who use it.
"To celebrate, we put together a look back at Steam's history – contextualized with key tech and pop culture moments and accompanied by some fun new art – and are putting our own works on sale as an extra little something, too."
Steam launched in 2003, however the first official game to join the storefront was Counter-Strike: Condition Zero in 2004, followed by Half-Life 2 later that same year – two games that went on to be among the best-regarded games of all time. 
Jumping ahead to 2007, Steam launched Portal, Team Fortress 2, as well as Half-Life 2: Episode 2 as part of The Orange Box, which also happened to be the same year Apple released the first iPhone and Netflix began streaming. Other games included the critically acclaimed BioShock, Call of Duty 4: Modern Warfare, and more. It was a busy year.
2008 is also remarkable for Steam, as it marked not only the launch of Left 4 Dead, but Steamworks, a set of tools and services for developers to build their games, along with Steam Cloud.
The website is like a time machine, taking us back to 2003 until, year by year, we track back all the way to 2023; which notably features Baldur's Gate 3 and Starfield after both smashed records shortly after release. 
As another thank you, Valve has also added some free goodies to the Points Shop that users can grab, including a profile background of the special 20th-anniversary artwork designed by Claire Hummel.
For more, check out our list of the best Steam games of the year, as well as the best PC games in general.
Source link