Five years – that's how long ago the Lumix G9, Panasonic's flagship Micro Four Thirds camera primarily designed for photographers, was launched. We've since had a number of video-centric cameras in the GH line, like the Lumix GH6, and Panasonic has also invested heavily in its full-frame S line of mirrorless cameras, such as the Lumix S5 II. But if you thought Panasonic had ditched MFT, meet the new Lumix G9 II. 
A lot can happen in five years, and the G9 II is comprehensive upgrade from the G9, for photographers and filmmakers alike. There are too many new features to sensibly cover here – we do that in our hands-on Lumix G9 II review – but here are seven reasons why you shouldn't underestimate what is an extremely powerful mirrorless camera, and one that wildlife photographers in particular will take to.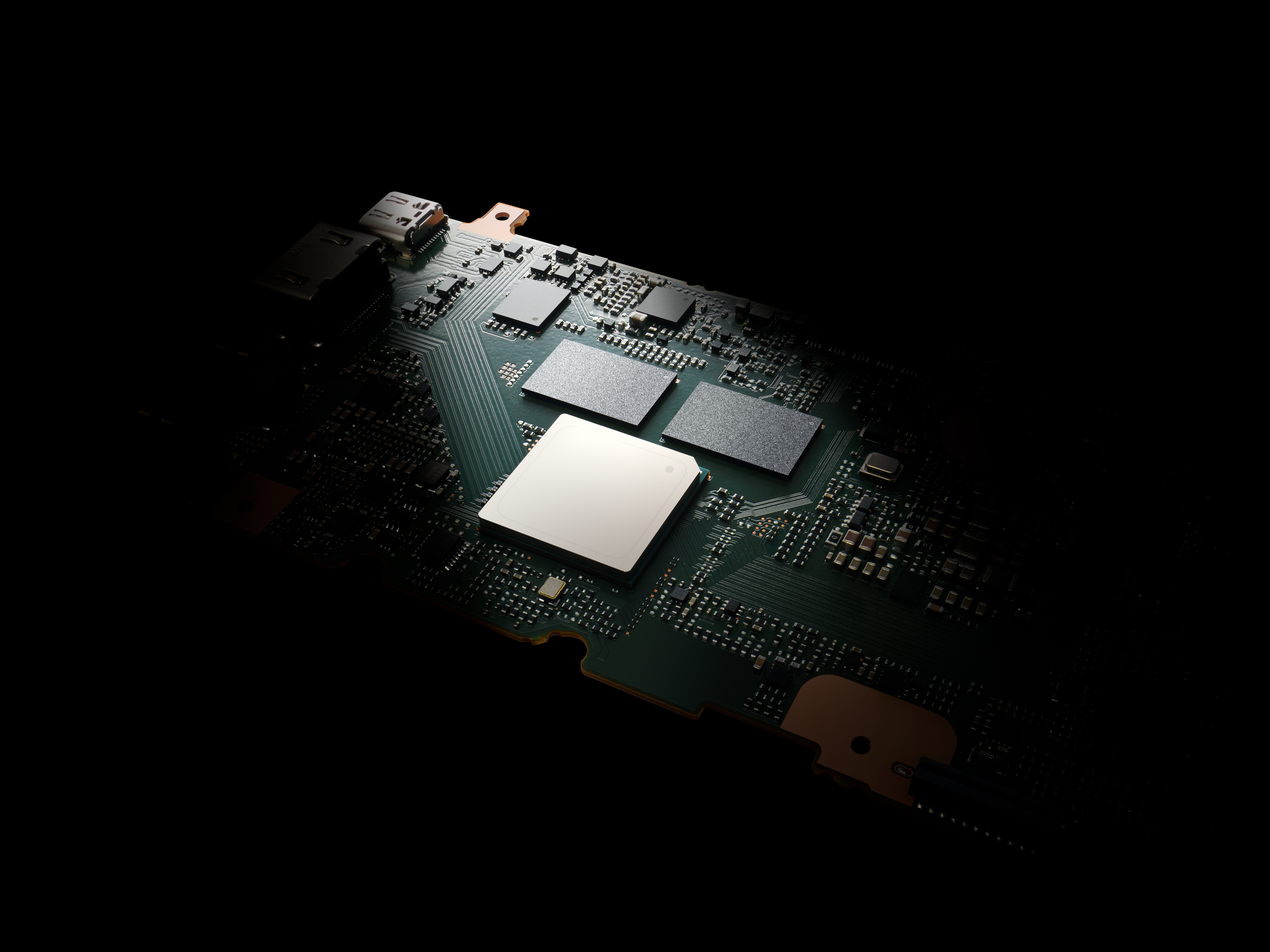 1. New sensor and processor
We get a bump in resolution from the Lumix G9's 20MP sensor, with a new 25.2MP sensor that matches the resolution of the Lumix GH6. This is paired with a completely new processor featuring 'L2 Technology', which Panasonic claims is 2x faster that the processor in the G9. It enables higher-resolution photos including a 100MP multi-shot high-res mode, higher video bit-rates, and minimal rolling shutter. That's fantastic news for video creators, but also for sports and wildlife photographers capturing fast-moving action. We asked Panasonic for technical detail about rolling shutter, including the sensor readout speeds, but it doesn't provide that information, so we have to take this claim on face value until we conduct our full review. There's more to this new sensor, too, including phase-detect autofocus for the first time in a Panasonic MFT camera.
2. Panasonic's best-yet phase-detection autofocus
The biggest news when the Lumix S5 II was launched in January 2023 was that Panasonic was finally embracing phase-detection autofocus, which is much more effective for video than the contrast-detection AF Panasonic had previously relied on. We now had the best of both in a hybrid AF system, and it seemed like a fair bet that any future Panasonic mirrorless camera would also get phase-detection AF. Sure enough, the G9 II is the next model to benefit, and Panasonic says the performance of the system here is further improved over that in the S5 II. We get a 779-point phase-detection and 315-point contrast-detection AF hybrid array, with better animal detection AF. The autofocus point in the Pinpoint AF mode can be set to a single one of those pixels, too, for super-precise focusing.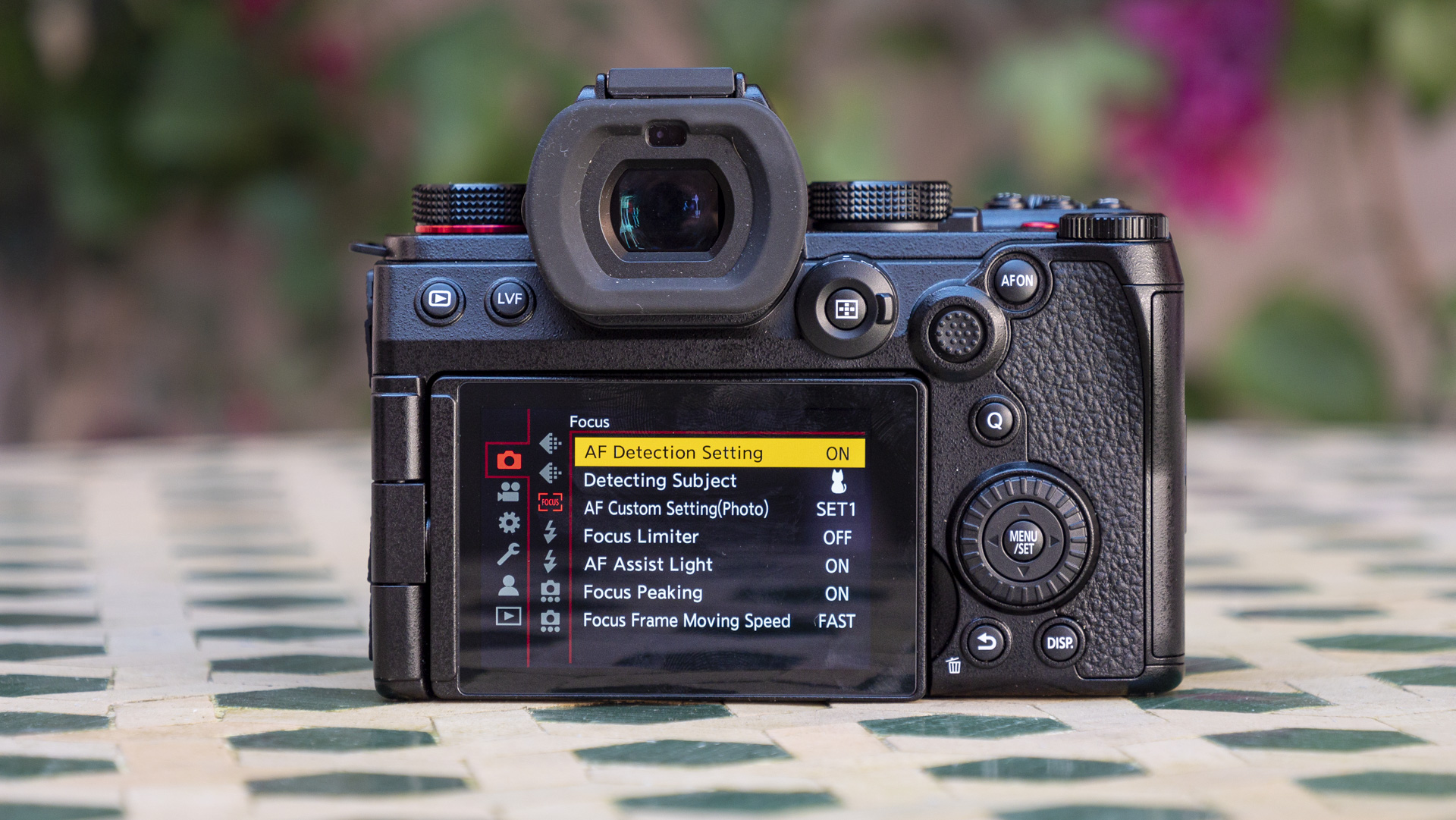 3. Improved video chops
The Lumix G9 was always marked as a photography-first camera, but it also has impressive video features should you need them. Not only is its successor a much more powerful stills camera, but its video spec has also been lavished with much of what makes the GH6 one of the best video cameras available, including 5.7K up to 60fps video 10-bit, 4K up to 120fps 10-bit, and Full HD up to 8x slow motion in 10-bit. Heck we even get 5.8K Anamorphic, and ProRes Codec video with recording to an external SSD via the G9 II's full-size HDMI, all backed up by the impressive phase-detection AF for reliable subject tracking and smooth focus transitions.
Color profiles include real-time LUTs (available in stills mode as well as video), a new Leica Monochrom profile, plus up to 13 stops of dynamic range using the pre-installed V-Log profile. There are also additional video-friendly tools like 4-channel audio, frame indicators and markers; it's almost overkill for what is supposedly a photography-first camera. The G9 II doesn't have cooling fans as the S5 II does, and so we suspect its record times are more limited, but if you only shoot short and sweet the G9 II should do it all.
4. Unbeatable IBIS
Panasonic MFT cameras boast some of the best in-body image stabilization in the business, and on paper the best just got better. We now get up to eight stops of stabilization, up from the 6.5 in the G9. Whether you're photographing wildlife with a super-telephoto lens, or run-and-gun video, the G9 II should perform particularly well in the hand.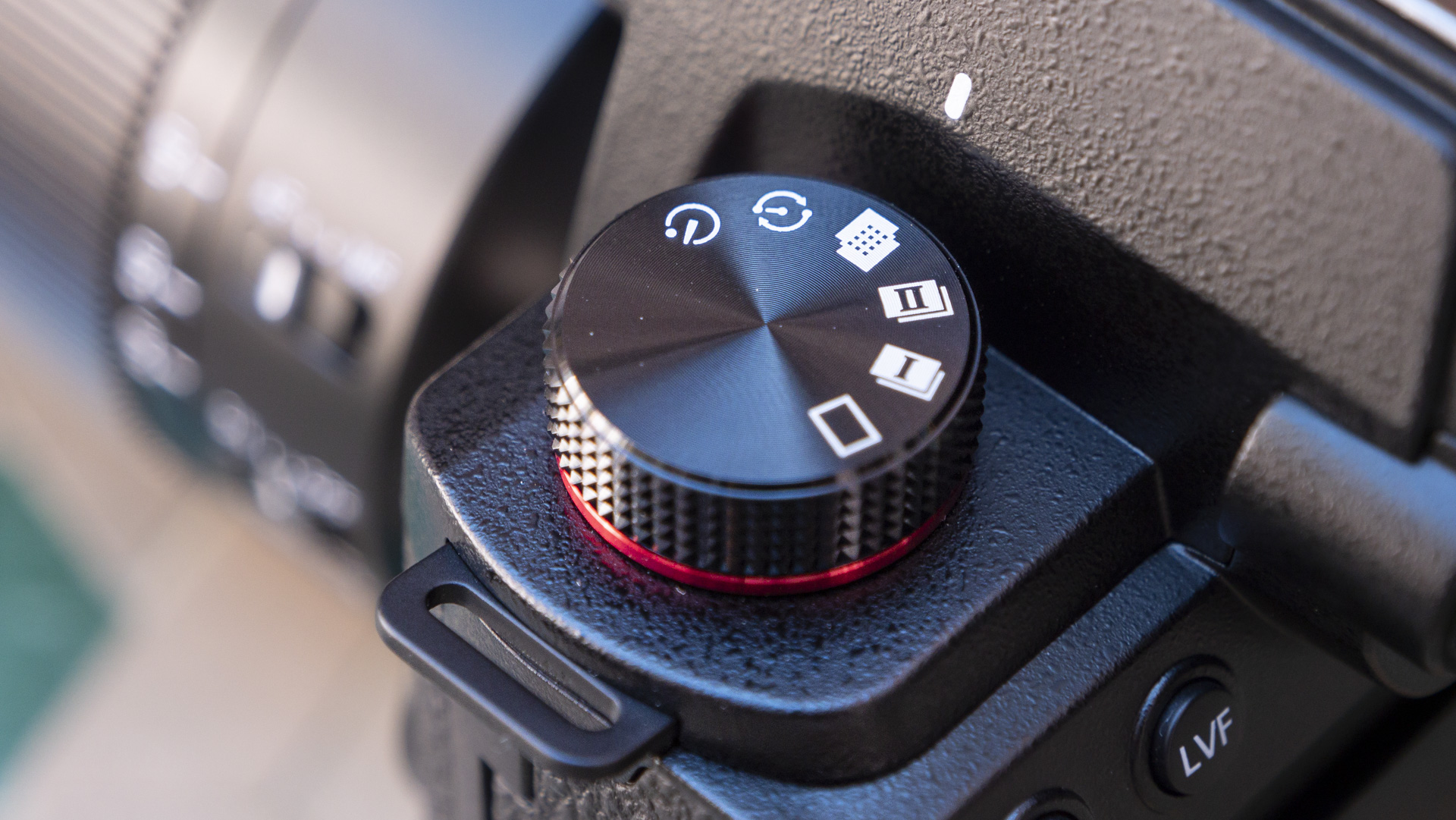 5. A speedier action shooter
The latest sensor and processor are great news for wildlife and sports photographers, especially considering the improved frame rates and buffer performance. Continuous shooting speeds are now up to 60fps with continuous autofocus using the electronic shutter (with that better control of rolling shutter), for sequences lasting three seconds or more. In mechanical shutter mode the G9 II tops out at 14fps, and maintains that rate for longer than 10 seconds. Pre-burst mode – which can capture sequences before you press the shutter button – previously gave you up to 0.5 seconds to react, but that's been upped to 1.5 seconds here.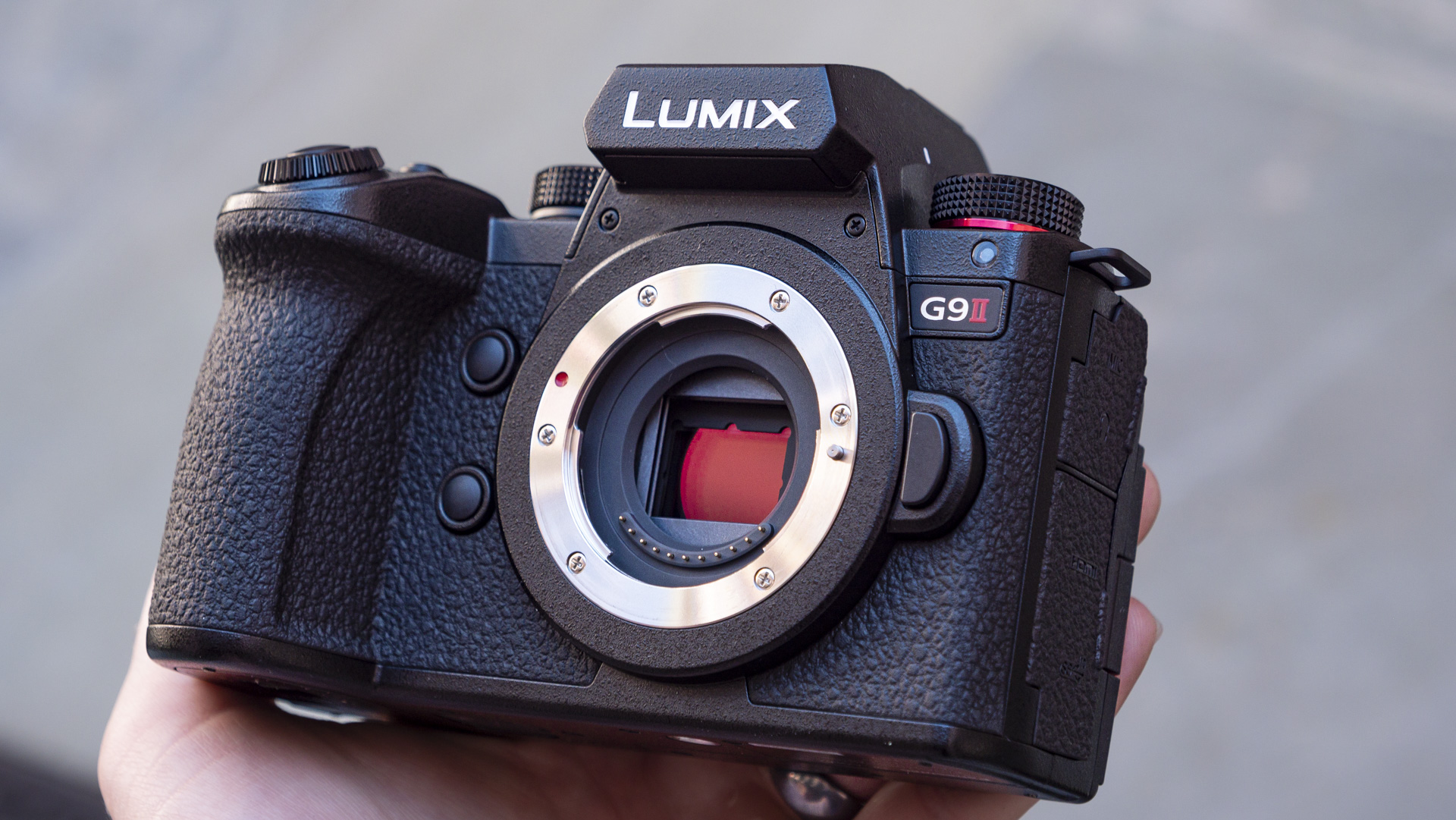 6. A new design for Lumix G
The Lumix G9 II design is a departure from the G9, and in fact from any MFT camera to date; instead it takes its cues from the Panasonic S5 II, which is a super-capable full-frame shooter, and one of the best mirrorless cameras available, priced at around $2,000 / £2,000 / AU$3,500. It's a more squared-off design, with a pronounced handgrip that sits in the hand well. New features include an 8-direction joystick, while the eye sensor has been relocated to the top of the viewfinder, which should minimize instances of it auto-switching between displays when you don't want it to.
7. Price and release date, plus new lenses
The $1,599 / £1,699 body-only list price of the Lumix G9 II is pretty reasonable considering what the camera is capable of. It's also available as a kit with the Leica Vario Elmarit 12-60mm F2.8-4 lens for $2,199 / £2,249, or with the standard Panasonic version of the 12-60mm for $1,799 / £1,899. There's also a new DMW-BG1E vertical grip that's priced at $309 / £309.
Redesigned lenses announced alongside the Lumix G9 II are the Leica DG Vario-Elmar 100-400mm F4.0-6.3 II ASPH, which costs $1,499 / £1,499, and the Leica DG Vario Elmarit 35-100mm F2.8 Power O.I.S with a list price of $1,099 / £1,099.
Panasonic did not provide Australia pricing for any of this gear at the time of writing. 
Shipping for all new items is listed as from November 2023. 
Analysis: There's life in micro four thirds yet
The Lumix G9 II inherits design cues from the 5-star rated Lumix S5 II – into a Micro Four Thirds camera with next-level features especially for wildlife and sports photography, backed up by an almost over-the-top video specification. We're looking at a highly capable camera, blessed with a huge range of lenses – including the revised 100-400mm – in an often underappreciated format. The G9 II should get a lot of love, from photographers and filmmakers alike. Its improvements are what a lot of photographers have been asking for; reduced rolling shutter, higher-resolution photos, and better autofocus. This could be one of the most capable mirrorless cameras available, and we'll share further thoughts in a full review. 
You might also like
Source link