The iPhone 15 Pro Max's camera is again the standout feature of Apple's flagship phone – and on paper, it has the chops to finally challenge the Samsung Galaxy S23 Ultra for the top spot in our guide to the best camera phones.
Why? Well, after a long wait the 15 Pro Max has finally delivered a long-awaited periscope zoom lens like the ones we've seen already from Samsung, Google and Huawei. Like its iPhone 15 Pro sibling, it also delivers new features including upgraded sensors across the board, new lens options, USB-3 connectivity for speedy file transfers and more. 
But what exactly are all the iPhone 15 Pro Max's new camera tricks and what do they do? We learned a bit about them during Apple's Wonderlust event, and you can catch up on what you missed in our Apple Event 2023 recap. But now let's dig into those specs and details and see how they might actually change your day-to-day snapping – and how they compare to Apple's biggest rivals in the great camera phone battle. 
Here are the seven big camera upgrades that could take the iPhone 15 Pro Max back to the top of the snapping charts…
1. It has Apple's first 5x telephoto zoom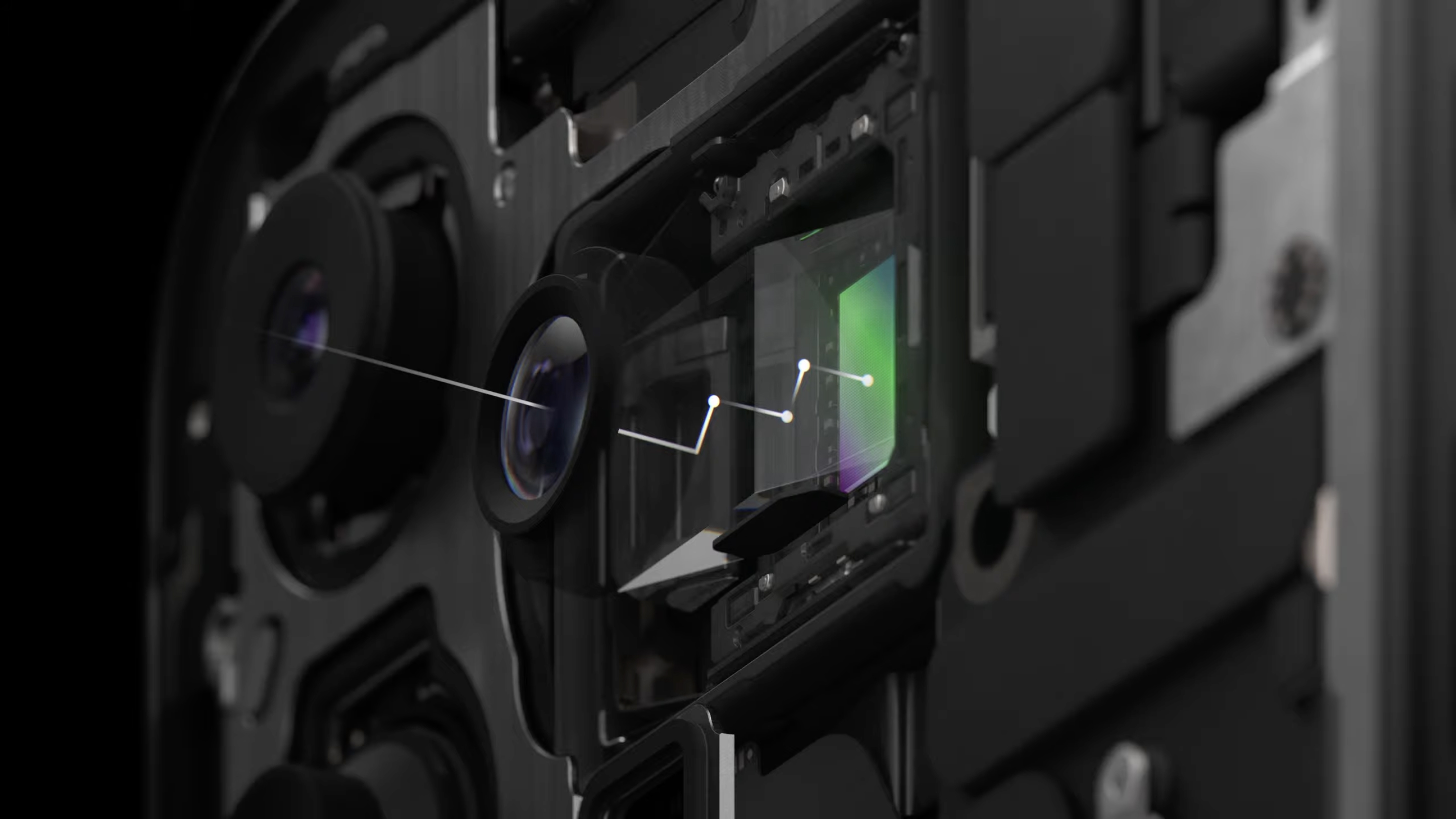 Yes, it's late to the periscope zoom party and Samsung's flagship phone already offers 10x optical zoom, but Apple's first 5x telephoto lens on the 15 Pro Max is still a big deal. After all, zoom has been the iPhone's main weakness in the camera wars for years, so the 'tetra prism' design should be capable of some impressive results.
What might you use it for? The telephoto lens is equivalent to a 120mm focal length on a mirrorless camera, which is still really a 'short telephoto'. So rather than shooting wildlife, it'll still be most suited to portraits, product photography and taking snaps at events like weddings.
The good news is that the 15 Pro Max's telephoto camera has a much larger sensor than the one in the iPhone 14 Pro Max (it's 25% bigger), so that bodes well for image quality – as does the relatively bright f/2.8 aperture. Apple also claims this zoom is kept steady by its "most advanced stabilization yet" and sensor-shift module that can move in all three directions.
The downside? On the 15 Pro Max you lose the 3x optical zoom (equivalent to 72mm) that you get on the standard 15 Pro, which is particularly good for portrait shots. Still, the compensation is lots of other focal length options…
2. You now get seven different focal lengths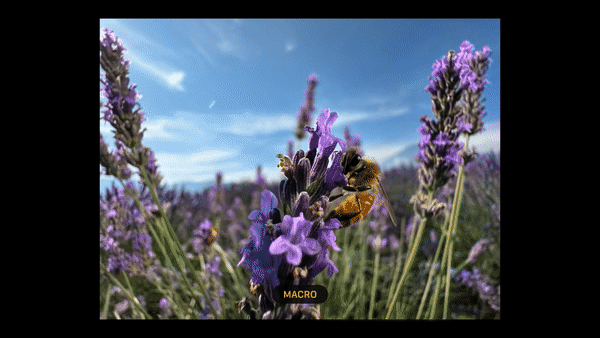 Apple says the iPhone 15 Pro Max puts "seven camera lenses" in your pocket. How does that work when it only has three cameras (a 48MP 24mm main camera, 12MP 13mm ultra-wide and 12MP 120mm telephoto)? 
It all comes down to using that 48MP resolution to effectively crop the image down to different 'virtual' focal lengths, without any major quality loss. As you can see in the video above, the 13mm ultra-wide gives you a macro mode, then from there you can cycle through five more focal lengths: 24mm (the main camera's native focal length), 28mm, 35mm, 48mm (a 2x crop of the main camera), and then finally the 120mm telephoto.
One nice touch is that you can now set one of these lenses to be your default – so if you're a particular fan of the classic 35mm look for street photography, then you can choose that to be the one the Camera app starts with. On the downside, the gap between 48mm and 120mm is quite large and some may miss that native 72mm option. If that's you, then the iPhone 15 Pro might be a better choice.
3. You can now shoot 48MP HEIF files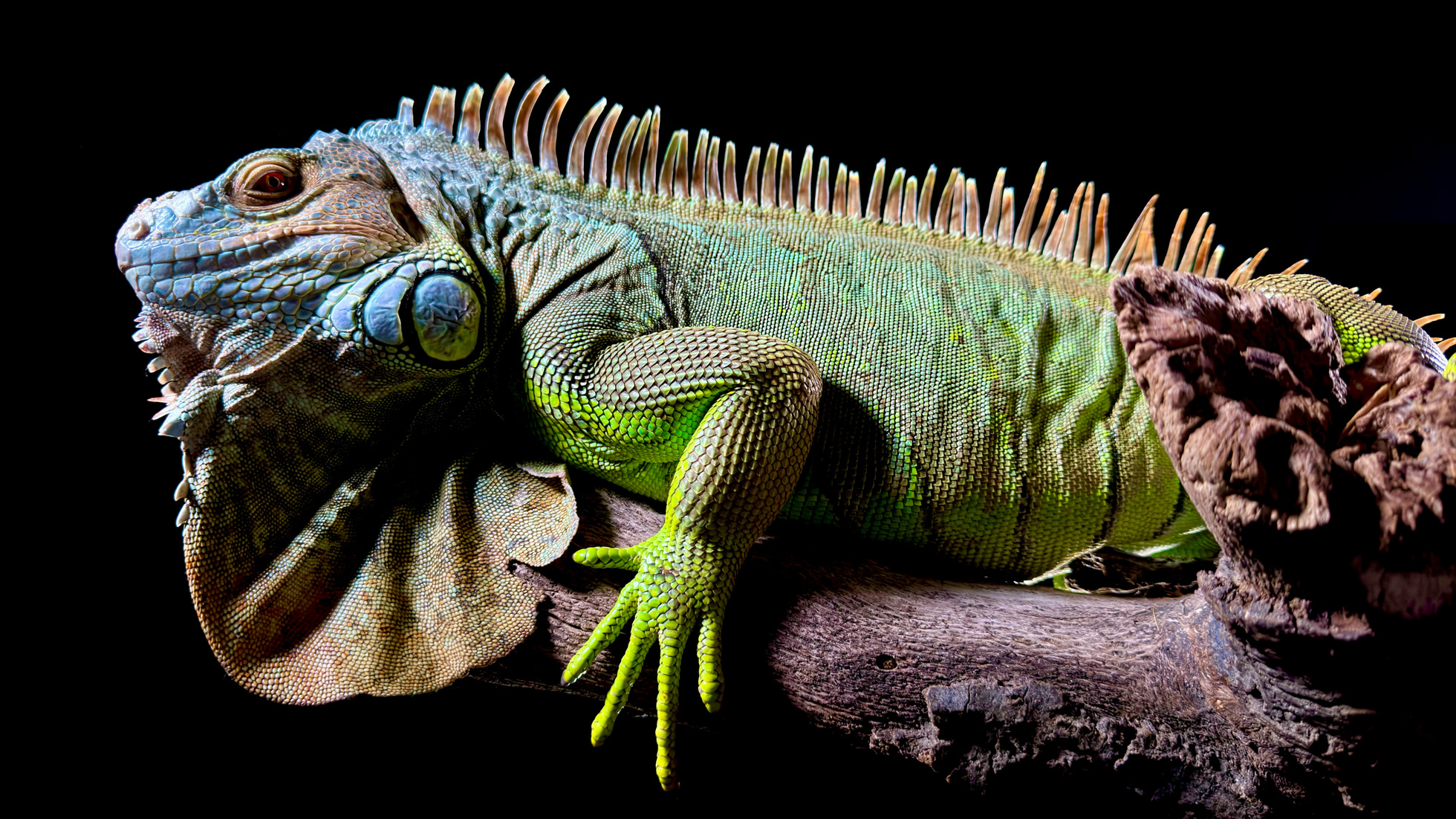 While the iPhone 14 Pro delivered Apple's first 48MP camera, you could only tap into that full resolution by shooting in Apple ProRaw or using third-party apps. Not any more on the iPhone 15 Pro Max and 15 Pro – you can now shoot 48MP HEIF files, which are basically the new version of JPEG.
That means you can shoot high-resolution snaps with lots of detail and Apple's computational processing, but without the huge file sizes you get from ProRaw files. It's been possible to use Shortcuts to convert ProRaw files into HEIF ones before, but this should make the process much simpler.
The default resolution mode for the main camera is also now 24MP and third-party apps may now be able to shoot 48MP raw files. Overall, Apple is starting to make those higher-resolution options more accessible than on the 14 Pro, and that should be a good thing for detail in daytime shots, in particular.
4. The ultra-wide camera gets another boost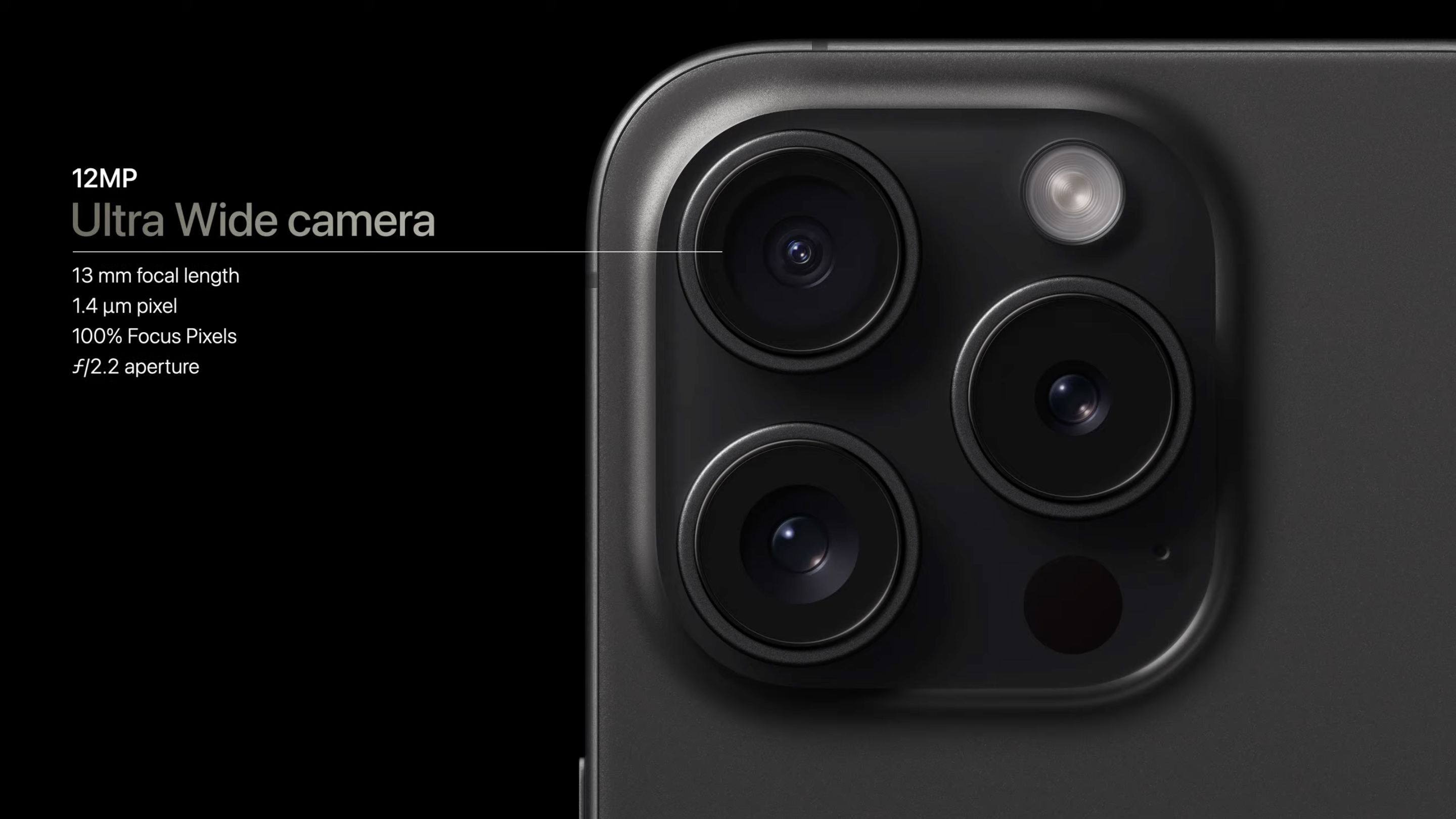 The iPhone's ultra-wide camera has probably been its most-improved camera feature of the past few years (well, until the 15 Pro Max's 5x telephoto lens, at least). It arrived back in 2019 on the iPhone 11 series, but wasn't a serious 'Pro' option until the iPhone 13, when it got a much better lens and sensor.
Last year, the iPhone 14 Pro again delivered a new ultra-wide lens design and larger sensor (albeit to offset the slower maximum aperture), and this year's 'Pro' series have again delivered improvements. 
The sensor has again been upgraded (although precisely how isn't yet clear) and there's also apparently a new anti-reflective coating (to help prevent flares), plus a better night mode. We await the camera readouts to see exactly what this 12MP f/2.2 13mm camera has to offer, but it's now a very reliable choice for landscapes and macros.
5. USB 3 is a boon for speedy transfers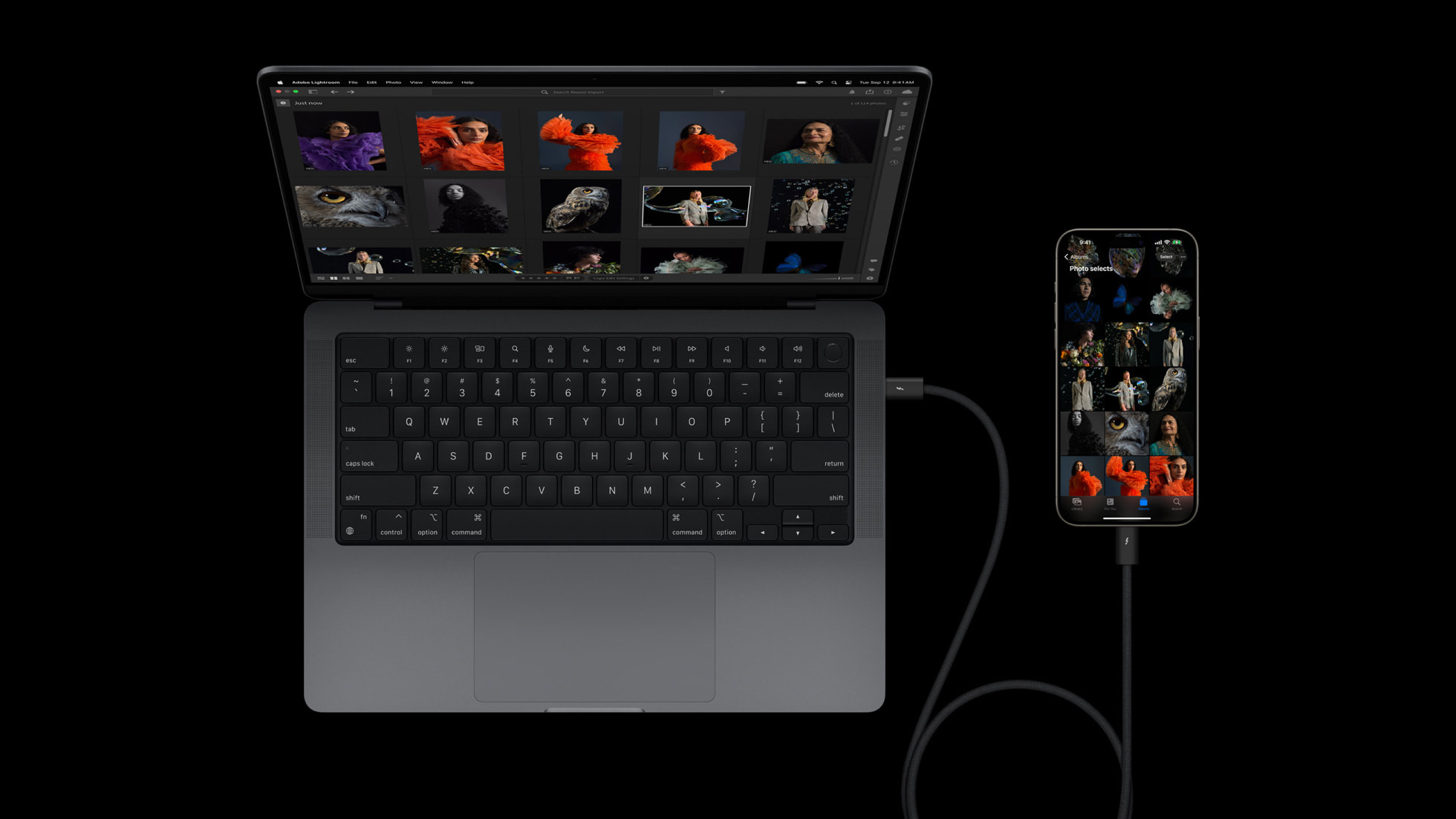 The iPhone 15 Pro Max and 15 Pro are far from the first phones to offer USB 3 connectivity, but the switch will be a positive one for those who shoot lots of video or ProRaw files.
Pair the phone with a USB 3 cable (sold separately, of course) and you'll get 10 gigabits per second transfer speeds, which will save you from the pain of wireless transfers or AirDrop.
Not only will you be able to whizz 48MP ProRaw photos straight to your Mac, you can also record ProRes video in 4K/60p resolution directly to external storage – not exactly a mainstream feature, but one that means the 15 Pro Max does increasingly live up to that 'Pro' billing. Talking of which…
6. ProRes videos just got Log encoding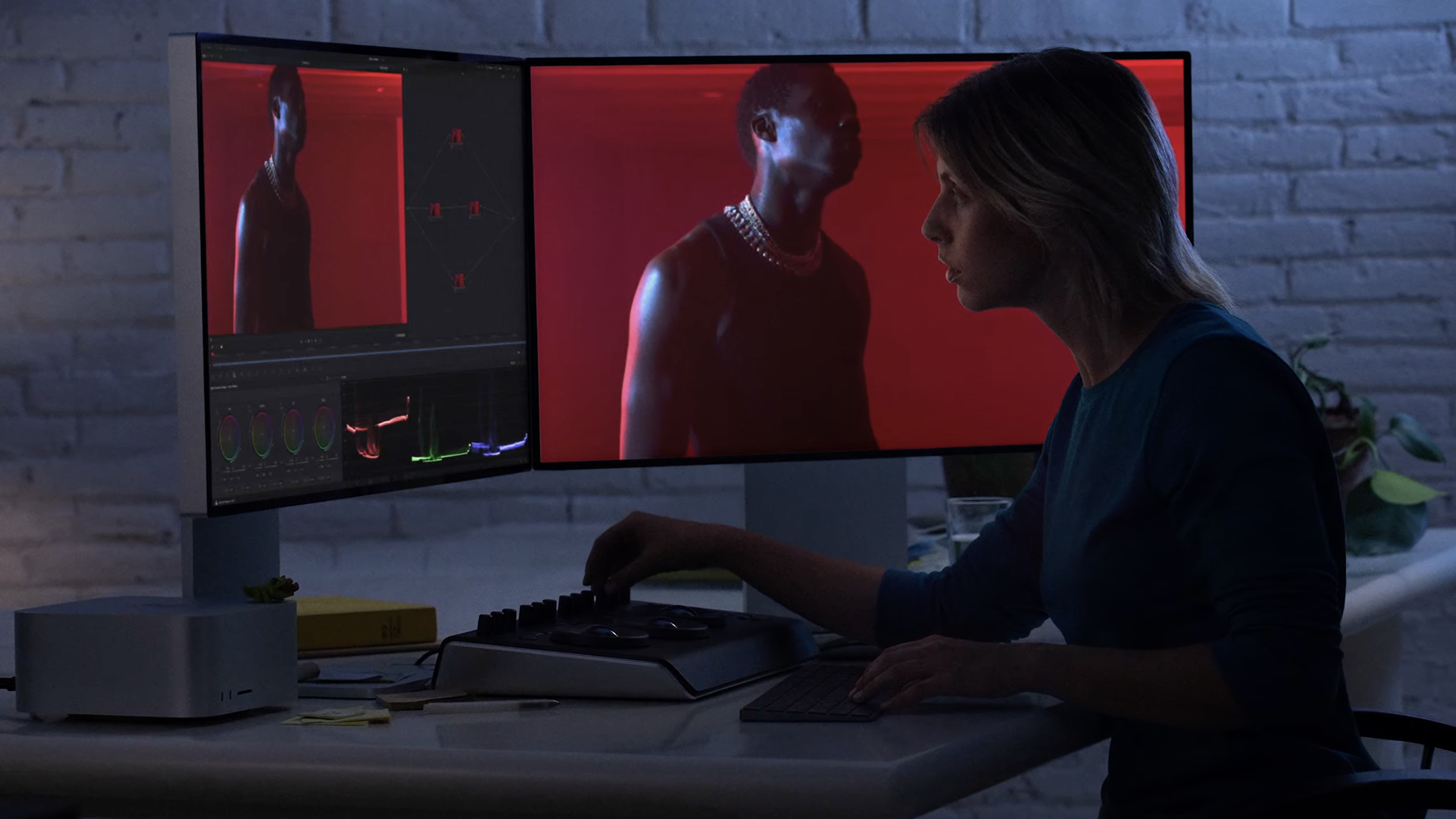 Another feature that will excite amateur filmmakers is Apple's introduction of log encoding to ProRes files shot on the iPhone 15 Pro Max and 15 Pro. Log footage is basically 'flat' footage that maintains more detail and dynamic range from the scene, but that needs to be color graded in post-production.
This also means the iPhone 15 Pro series has become the first in the world to support ACES (or the Academy Color Encoding System), which is a global standard for color workflows in movies and TV production. 
Again, not a point-and-shoot feature for family gatherings, but a potentially big deal for amateur moviemakers or anyone who's looking to use an iPhone as a b-camera in a bigger production.
7. It'll be able to shoot 'spatial videos' (soon)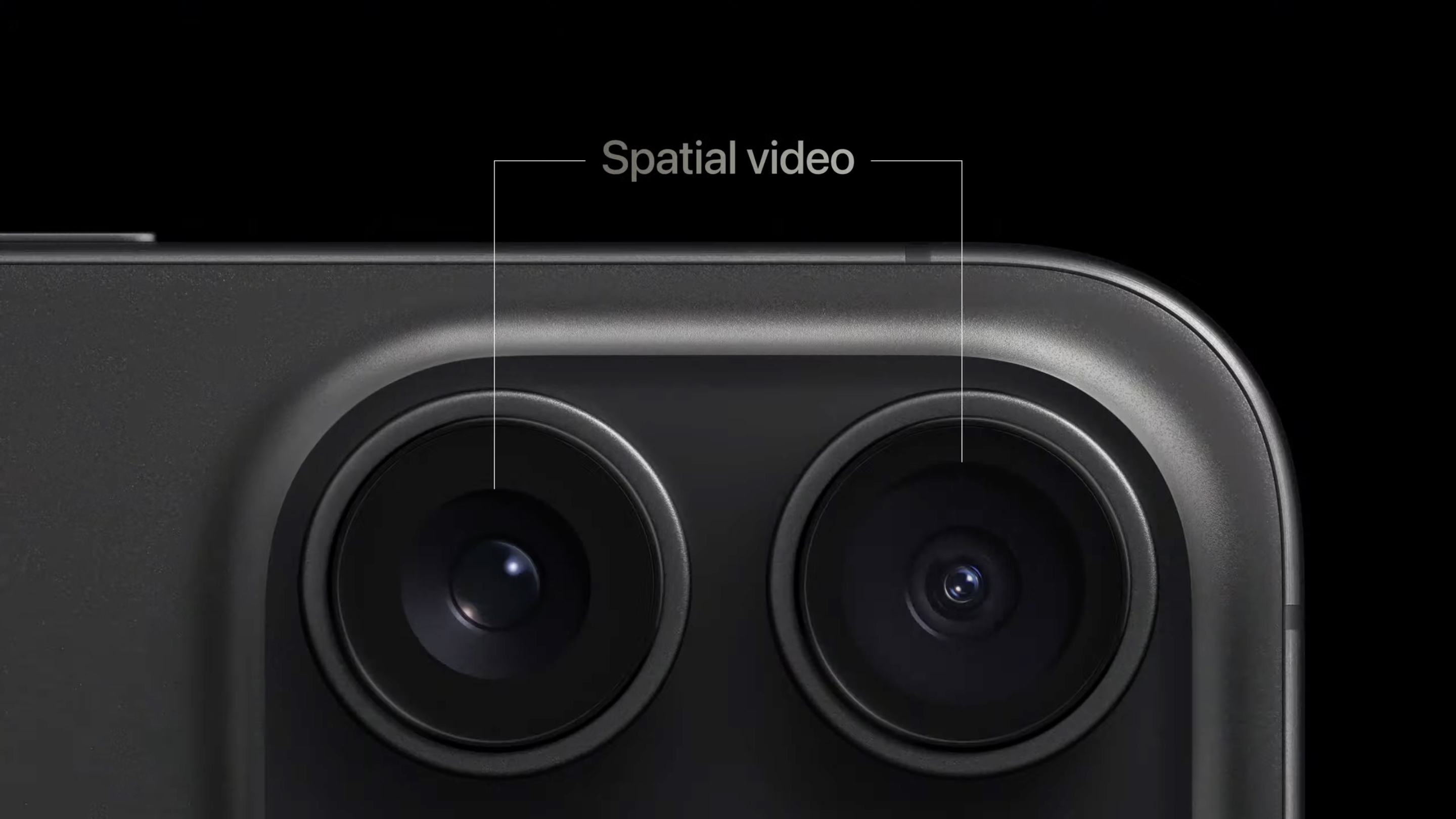 A 'one more thing' moment for the iPhone 15 Pro and Pro Max's camera skills was Apple's announcement that it'll be able to shoot 'spatial videos' for the Apple Vision Pro, later this year at least.
Apparently, it'll do this by using the ultra-wide and main cameras in tandem to shoot three-dimensional videos, which you'll unfortunately only be able to watch back on Apple's $3,499 headset (which its says is still on track to ship sometime in 2024).
Okay, it isn't a reason to buy an iPhone 15 Pro Max or a Vision Pro, but we're definitely intrigued to try this feature out when it arrives in the coming months. We'd expected to hear more about 3D photography at Apple's September event, but spatial video is a start – and perhaps it's a feature that will develop once iOS 17 is out in the wild.
You might also like
Source link