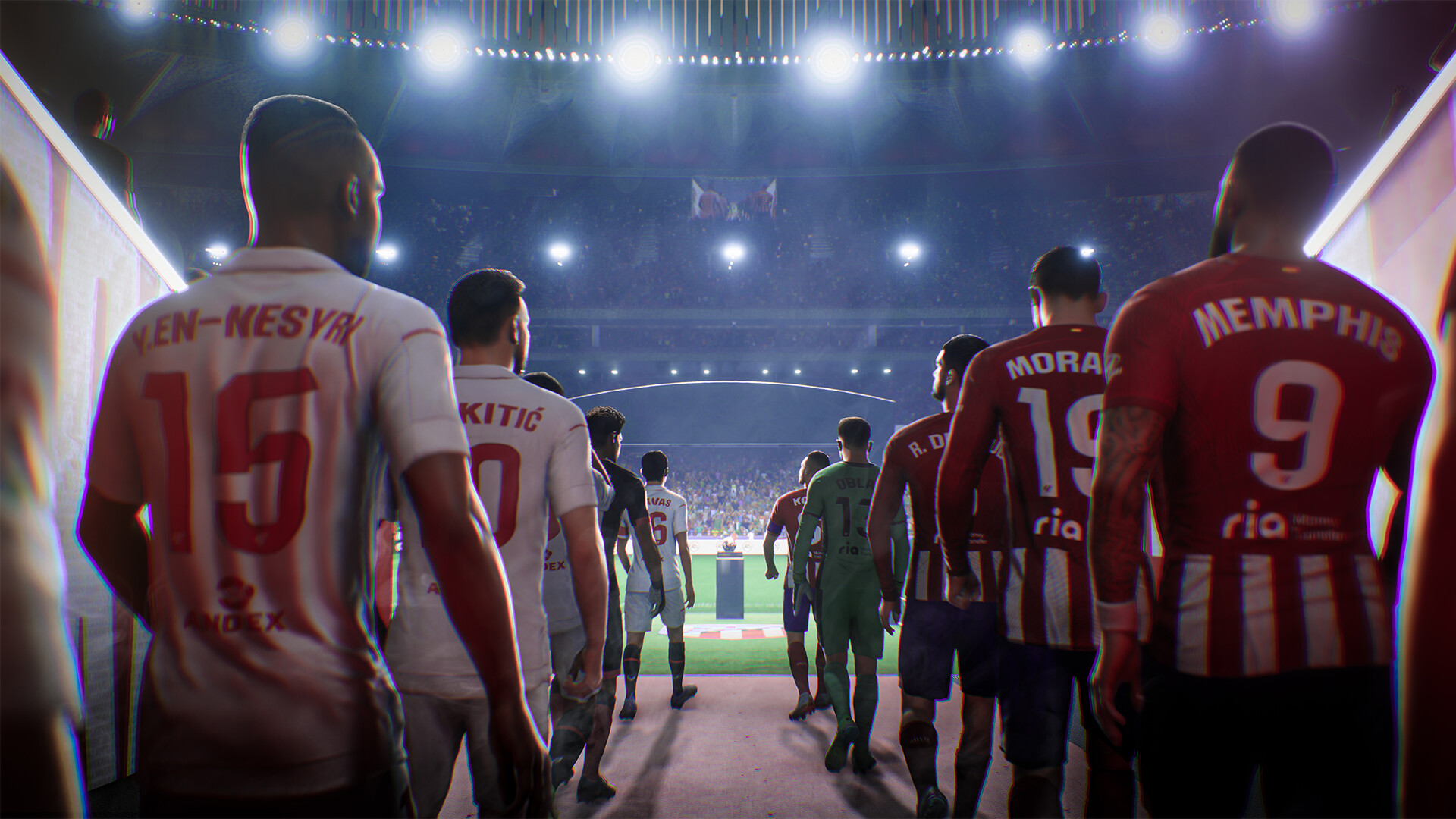 It's official – the Top 24 Men's and Women's Ratings for EA Sports FC 24 have been revealed, and amongst some other shake-ups, Cristiano Ronaldo has been moved out of the top 24.
Notably, Kylian Mbappé has risen to the top spot, after sitting in third in the FIFA 23 rankings. This time around, he, Alexia Putellas, Erling Haaland and Kevin De Bruyne all have ratings of 91.
This also means that, as ESPN points out, Lionel Messi has left the top five. After holding on to fifth place last year, he's now slipped to sixth, with a rating of 90, just below Aitana Bonmatí (also rated 90). Others with the same rating are Sam Kerr, Karim Benzema, Thibaut Courtois, Harry Kane, Caroline Graham Hansen, and Robert Lewandowski.
The rest of the top 24 have all been given ratings of 89. In order, these are: Mohamed Salah, Kadidiatou Diani, Mapi León, Rúben Dias, Vini Jr., Rodri, Neymar Jr., Alex Morgan, Marc-André ter Stegen, Virgil van Dijk, Alisson Ramses Becker, and Ada Hegerberg.
Ronaldo's drop here is significant, given that he was in eighth place in the FIFA 23 rankings. The 38-year-old player, who at the end of 2022 signed a contract to play for Al Nassr until 2025, was also recently left out from the 2023 Ballon d'Or shortlist.
EA Sports FC 24 is set to release on September 29 for PC, PS5, PS4, Xbox Series X|S, Xbox One and Nintendo Switch. In his preview for the game, TechRadar Gaming's editor in chief, Jake Tucker, wrote: "The shots feel supersonic, tackles land with a crunch and there's a sense of kineticism to the long dribbling runs up the wing that makes even the most boring play feel vital and essential. But of course it does, EA has basically just remade FIFA 18 here, the same as they always do. Getting the football to work isn't the challenge, the challenge was always about making EA Sports FC 24 feel like FIFA without the branding."
For some great game recommendations, be sure to check out our roundups of the best PS5 games and best Xbox Series X games.
Source link