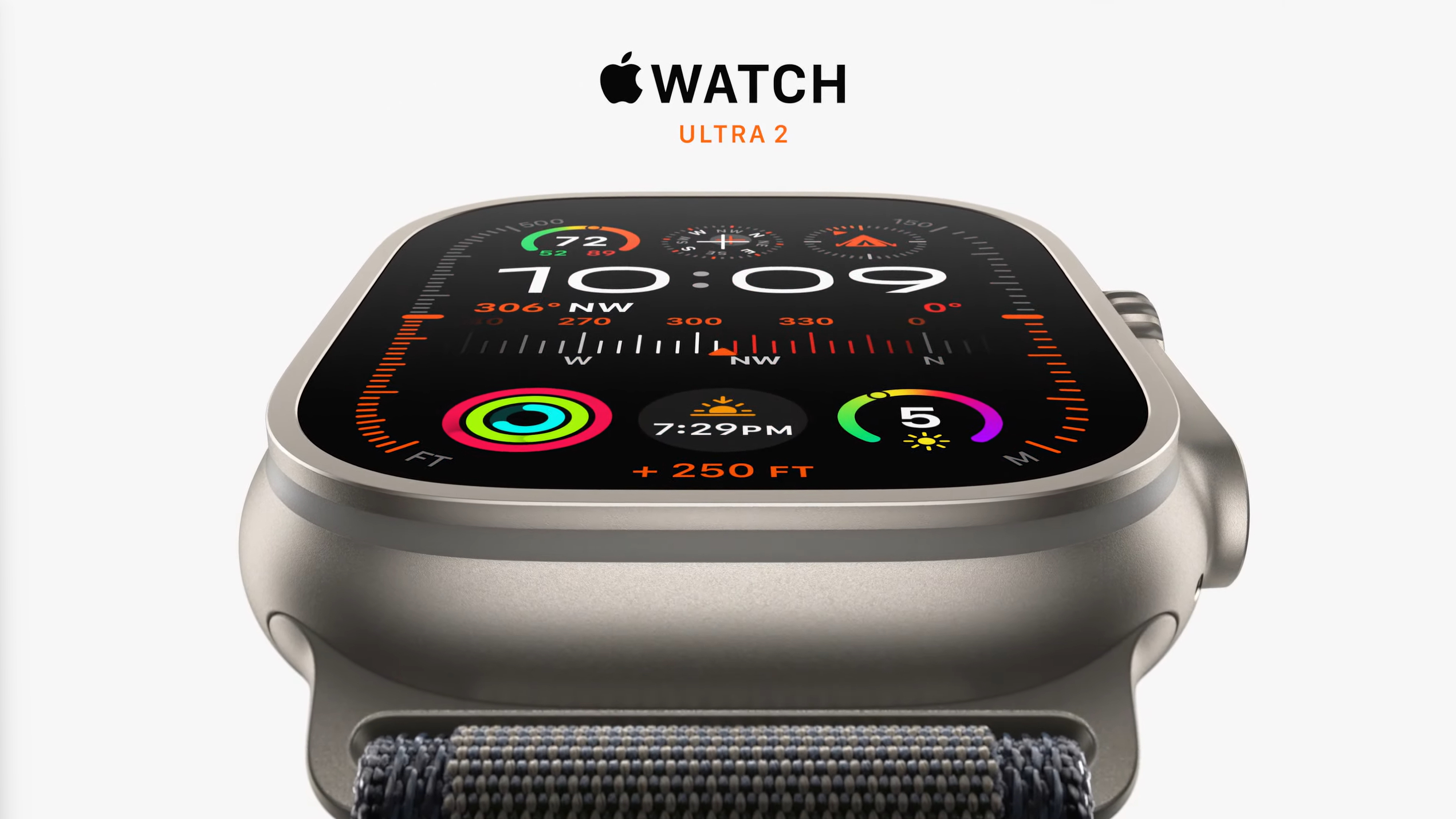 What's the story?
Apple just revealed the Apple Watch Ultra 2, the follow-up to its first ever diving/hiking/general-harcore-outdoorsing watch at the Apple September Event 2023, alongside the Apple Watch 9 and iPhone 15.
It's available to order today, September 12 2023, and will actually be released on September 22, 2023. It will cost from $799, which is the same as the previous model.
What do I need to know about it?
This wasn't a major upgrade for the newest model of Apple Watch. The design is essentially the same, but the screen is brighter, now reaching 3,000 nits – that's 50% brighter than before. It also comes with Apple's new S9 chip, which is more powerful, and can do a lot more smart on-device processing.
That means Siri can respond to your requests without needing to contact the cloud, including options such as getting a GPS waypoint from a voice command. It also has Ultra Wideband wireless tech, which means it can literally point you towards where your phone is if you misplace it.
And it supports Apple's new 'Double Tap' gestures, which means you can tap your index finger to your thumb twice to action something on the screen – such as accept a phone call, or stop an alarm. That means if you only have your Watch-hand free, you can still control it – very handy when you're hanging from a cliff, as Apple's video suggested.
What do we think of it?
This isn't a major improvement to the Apple Watch Ultra. The upgrades are nice, no question, but the screen was already extremely bright. We do love the look of Double Tap, though.
But maybe that will make people who splashed out on the first version last year happy – they're not missing out on the rumored larger screen and lighter body.
Further reading
Source link