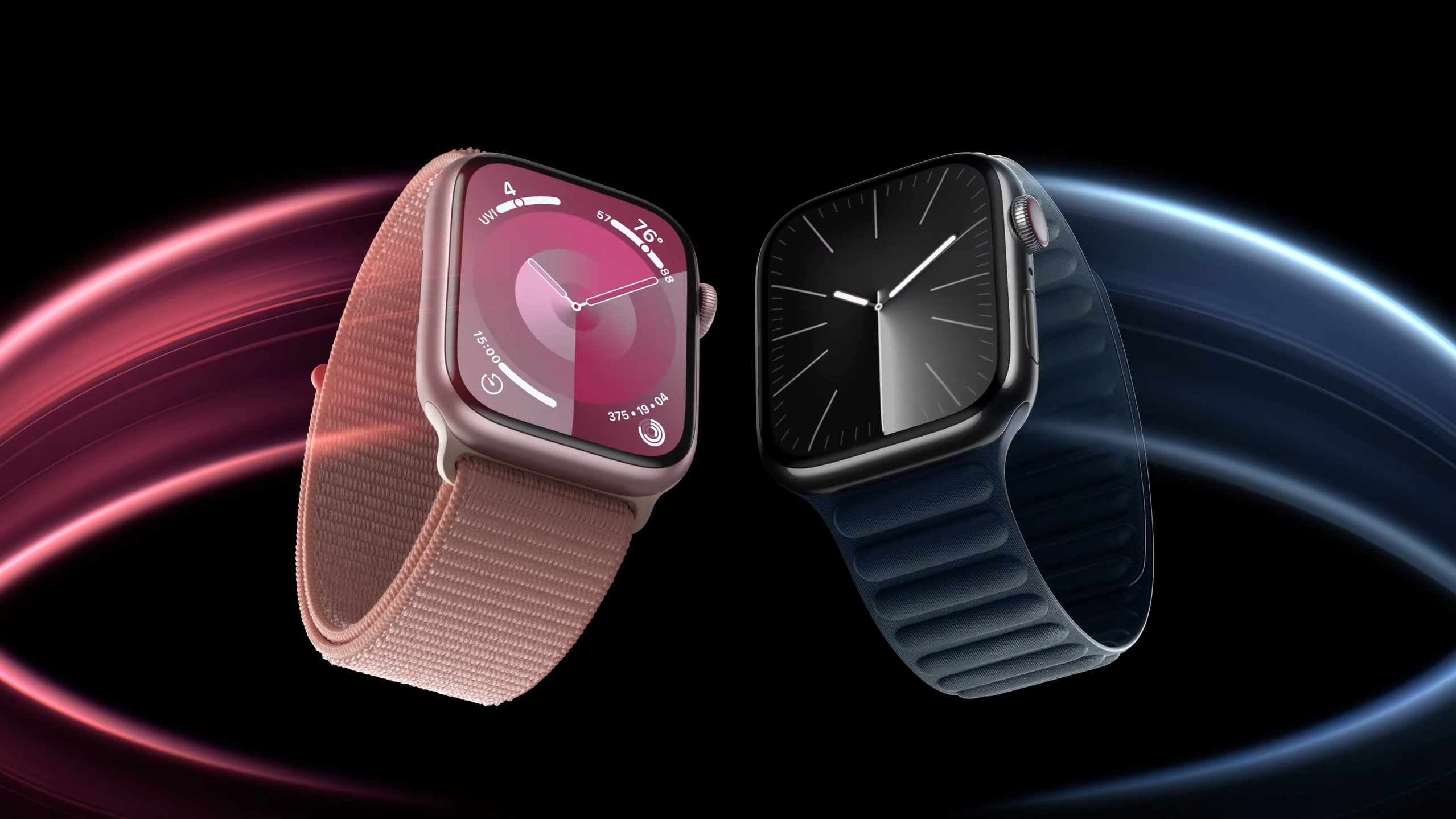 Apple has announced the Apple Watch Series 9 at today's Apple September event – follow our Apple event 2023 live blog for the latest from the show.
Story is still developing, but see all the latest below…
What do I need to know about it?
It features a screen that's twice as bright as what came before, while also darker – it can reach 2000 nits at maximum, and can go as dim as one nit. 
It will also have more advanced gesture controls, detecting how you've moved your hands. This feature is called "Double Tap", and you can use it to control your Apple Watch without touching it, so you can answer a phone call or silence an alarm using just the hand your Watch is on – you just double pinch your fingers.
The Apple Watch Series 9 will feature a new S9 processor which promises a "big boost in performance", though with the same 18 hours of battery life. The new chip can process some Siri requests on the Watch making it more responsive for voice control. You can also ask Siri about health data, or log health data through Siri – though this is coming "later this year".
You can also now use Ultra Wideband tech to be guided precisely to your phone if you've misplaced it – an arrow will point the way.
The new Watch 9 comes in a lovely soft pink color in the aluminum finish. It's also available in Starlight, Silver, Midnight and (Product) Red in aluminum. In steel, it's available in Gold, Silver and Graphite.
Source link