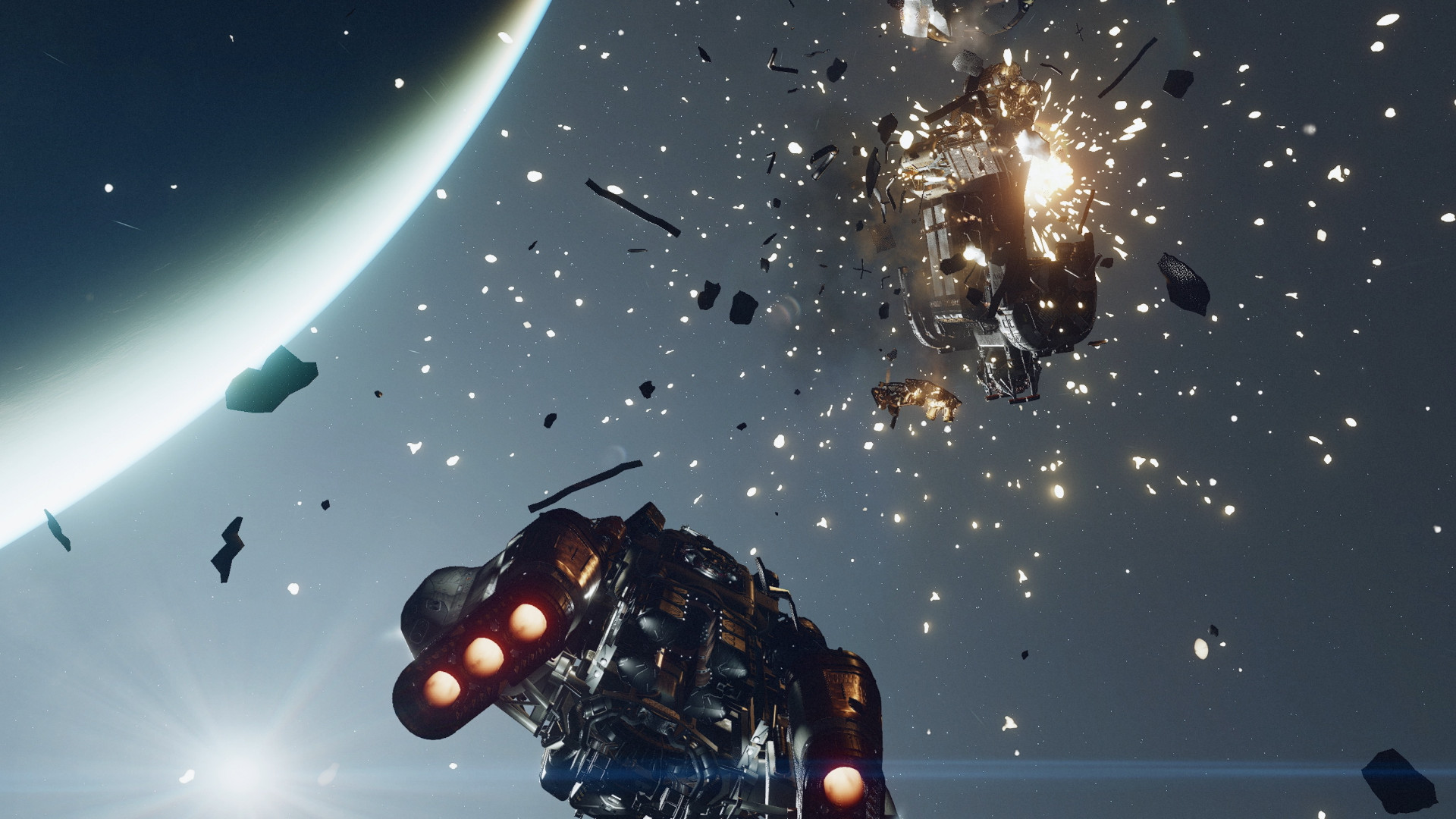 Starfield has already smashed Skyrim's concurrent player record on Steam.
Less than two weeks after launching in early access, Bethesda's sci-fi RPG hit an all-time peak of 330,723 concurrent players on September 10, according to SteamDB, surpassing The Elder Scrolls 5: Skyrim's record (via VGC).
Skyrim achieved 287,411 concurrent players on Steam 12 years ago and is still played by a massive amount of players weekly. Although Starfield has managed to beat one of Bethesda's most popular games of all time, it has yet to beat Fallout 4, which had the company's highest-ever peak in concurrent players on Steam, at 472,962 during its release in 2015.
Considering that Starfield is also available on Xbox Series X|S as well as Xbox Game Pass, it's possible that the overall concurrent player count on all available platforms right now is much bigger than we're aware. 
According to Bethesda on September 7, the game reportedly racked up over six million players. "As of this morning, Starfield has already surpassed six million players, making it the biggest Bethesda game launch of all time," the announcement read. This followed a successful launch when the game managed to surpass one million concurrent players across Xbox Series X|S, cloud streaming, and PC.
Meanwhile, game director Todd Howard has confirmed that official mod support will be implemented into Starfield next year. 
"When the mods are ready, you will be able to do almost anything as we have done in the past, and the mods will be supported next year, but we will do it in a big way because we love it too," Howard said. 
He also commented on future post-launch DLC, but is keeping quiet on the details for now, saying: "When it will be released is a secret."
Starfield might be one of the best RPGs of the year, but if you're looking for something different, check out our top picks for the best Xbox Series X games of the year. 
Source link