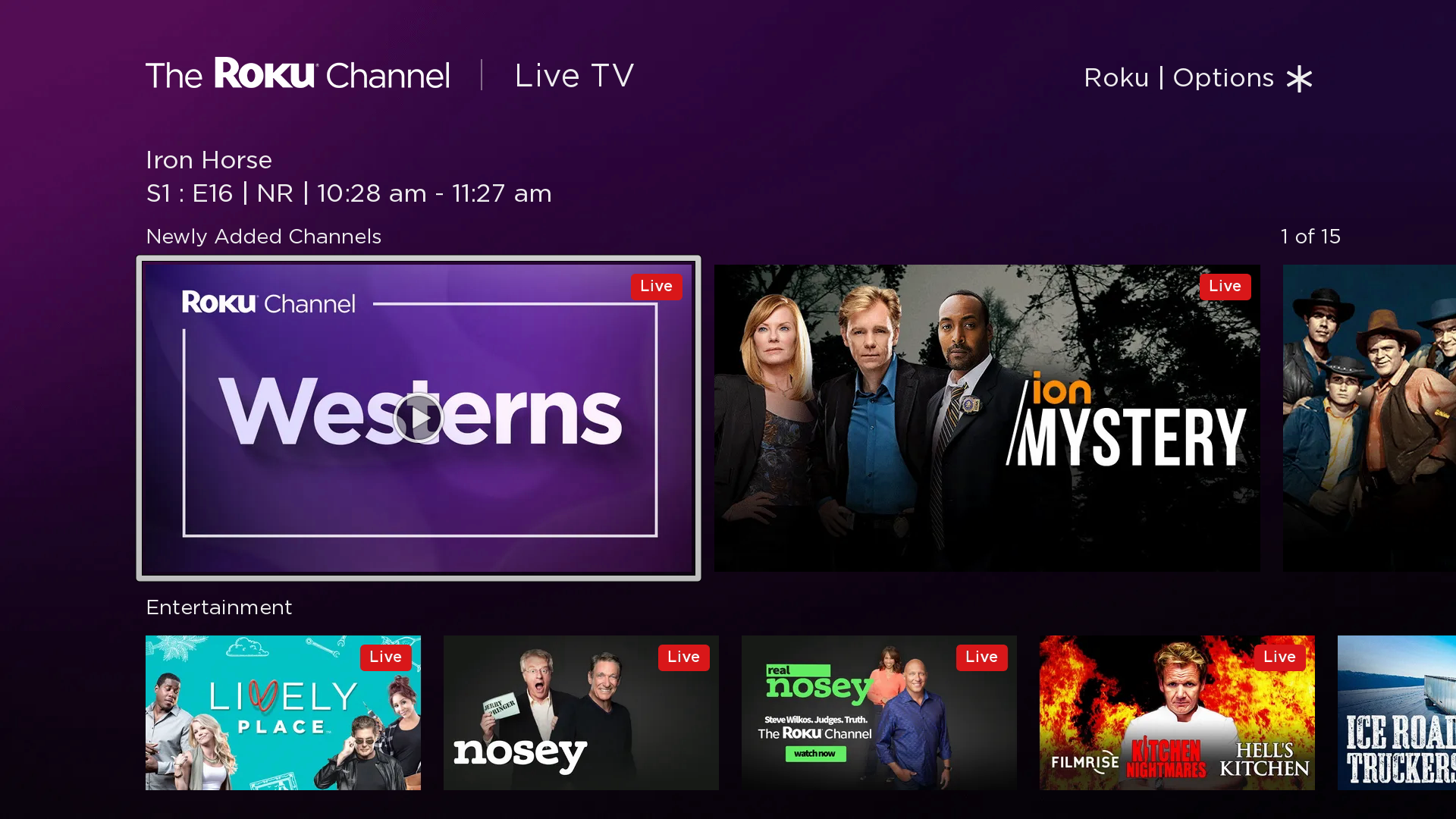 We've said before that Roku has too many free TV channels, because it makes finding something worth watching a slog. And it seems that Roku feels the same. According to Variety, Roku is going to start removing "select" content from its streaming platform.
It's not because of our pleas, though. It's a money saving exercise. As Variety reports, the firm is "looking to rein in spending" amid its third round of layoffs and has told investors that it will be "removing select existing licensed and produced content from company-operated services on its TV streaming platform".
Which Roku content is up for the chop?
Roku isn't saying. However, a well-placed source told the magazine that "the purge will target Roku original TV shows and movies that are unpopular – specifically, titles that may have been popular initially but are not attracting new viewers." Variety points to the Quibi library of short films as one area that might be cut. Despite a few breakout shows – Kevin Hart's Die Hart and Chrissy Teigen's Chrissy's Court – other former Quibi shows "presumably haven't scored as well".
Roku isn't the first service to prune its offerings. Netflix, Disney Plus, Hulu, Max and Paramount Plus have all recently been doing it too. Plus, as Variety says, writing off content on the balance sheet "can lower their tax bill" as a further incentive to remove less successful shows and movies. 
Whatever Roku decides to chop, you can be pretty confident that Yellowjackets, Billions, Outlander and other big hits will remain: they're halo shows that make people want to use the channel. It's the low hanging fruit that Roku's likely to target instead.
Roku's plan is clearly intended to remove the stuff that isn't so popular – so if we were the stars of The Dog Rescuers, Aussie Salvage Squad, Cake Hunters or Swamp People: Serpent Invasion we might be worried. But unless you're very into very obscure shows, chances are you won't even notice the catalog cull.  
We're probably talking shows of the calibre of the six-season "discover your DNA" family tracing show Relative Race, the seven-season Lauren Lake's Paternity Court and the fossilised late-seventies comedy-drama Eight Is Enough.
You might also like
Source link