Apple's latest iPad Air, the iPad Air (2022) or iPad Air 5, is now well over a year old, so it's no surprise that rumors are beginning to emerge about the iPad Air 6.
The iPad Air 6 won't necessarily be the next new iPad on the shelves – successors to the iPad 10.9 (2022), iPad mini (2021) and iPad Pro 12.9 (2022) could all arrive first – but the Air line remains extremely popular for those who want a powerful iPad in an ultra-portable package, and in fact the latest leaks suggest this will be the next Apple tablet to launch.
Apple's iPad Air tablets sit below the Pro line, bringing svelte designs but with not-quite-top-end displays and processing power. They're good options, then, for anyone after a premium tablet that doesn't demand the biggest bucks (though, being Apple products, iPad Airs don't exactly come cheap, either). 
To give you an idea of what to expect from the iPad Air 6 – which might launch as soon as October – we've put together this one-stop-shop guide to all the latest news, rumors and predictions, which we'll be updating whenever we hear anything new.
Cut to the chase
What is it? Apple's next mid-tier tablet
When is it out? Possibly October
How much will it cost? Around $599 / £569 / AU$929
iPad Air 6: release date and price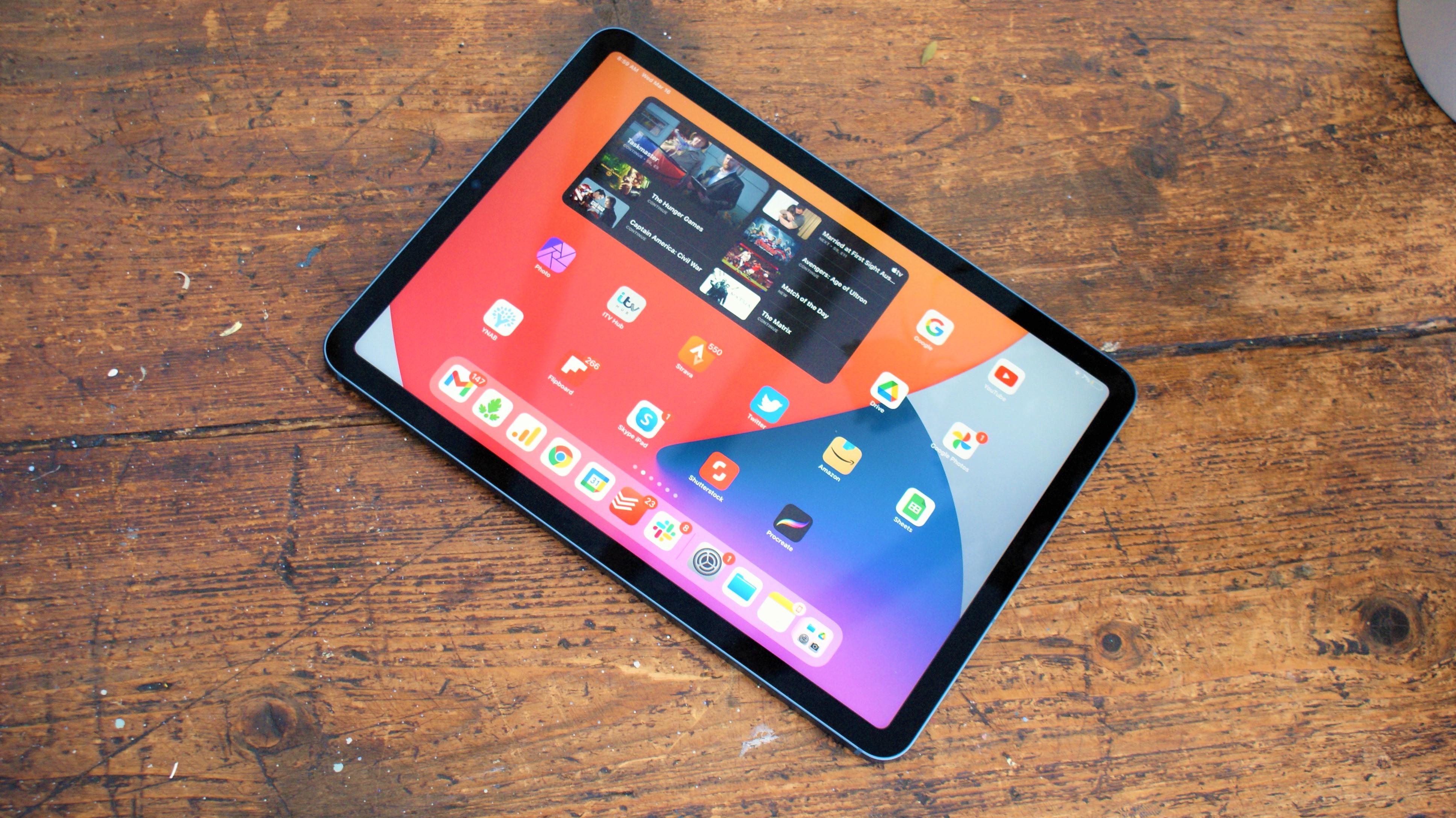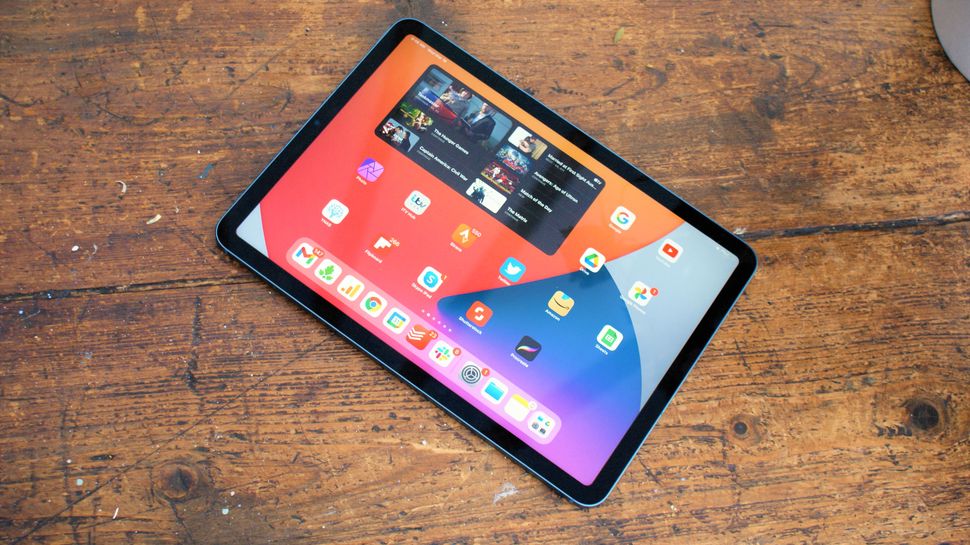 The main iPad Air 6 release date rumor so far suggests it will land in October. This is according to an unnamed but supposedly reputable source, and was backed up by Mark Gurman, who claimed in September that the iPad Air 6 was "coming soonish," with October being likely.
That makes sense, as that would be roughly 18 months after the iPad Air (2022), which itself landed around 18 months after the iPad Air 4 (2020).
Regarding the price, it'll likely cost the same amount as the last one – that started at $599 / £569 / AU$929, but the cost went up for more storage.
iPad Air 6: news and rumors
The main rumors we've heard surrounding the iPad Air 6 so far concern its processor, which we expect to be Apple's recently released M2 chip. 
Tipsters including Revengus (below) have claimed that Apple's next-gen iPad Air will swap the M1 chip boasted by its predecessor for the M2 chip currently found in the best MacBooks and the iPad Pro 12.9 (2022), meaning it's safe to expect significant performance improvements from the iPad Air 6.
We're not yet sure whether Apple will ship the iPad Air 6 with an 8- or 10-core GPU (as in the latest iPad Pro), but given that the iPad Air is positioned as Apple's mid-range iPad option, opting for the former GPU size could keep costs down. 
As for the iPad Air 6's design and display, we're not expecting too much (if any) variation on the iPad Air 5. The addition of ProMotion panels with mini-LED technology on the iPad Air 6 would be a nice touch, but these Pro-level features would inevitably cause the mid-range iPad's price to skyrocket. 
For our money, the iPad Air 5 already boasts a good enough design and display for its mid-range price point, anyway. 
iPad Air 6: what we want to see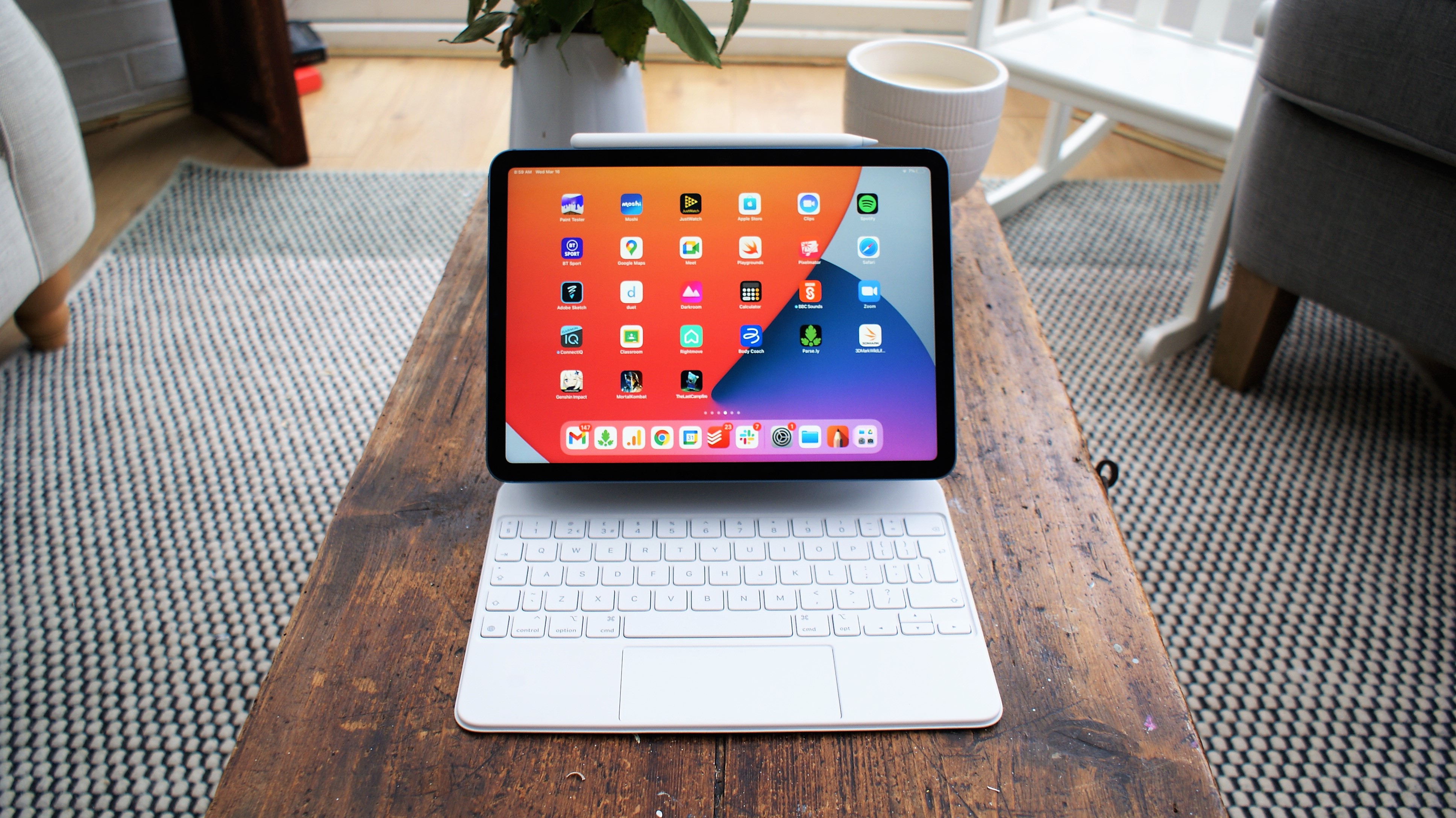 1. A more distinct identity
The biggest problem with the 2022 iPad Air is that it's just too close to the iPad Pro. Most buyers will struggle to know which to buy, or which is best for them – in fact, it makes the Pro a little redundant thanks to its lower price.
Apple is going to have to work out a better way to make the next iPad Air unique, so that it's not too similar to the Pro. Perhaps we could see it get a more mid-range specs sheet as well as a lower price, to make it more accessible.
2. More storage
The current iPad Airs start with 64GB storage, which, for a tablet with a top-end chipset, simply isn't enough.
That's not enough space to have many games downloaded, or to have loads of files to work on or edit, and so it's not really clear why this version even exists.
It makes the price seem a little disingenuous, too – sure, the $599 / £569 / AU$929 entry price seems low, but if you're only getting a little storage space for that money, no-one will buy another iPad Air at that price.
3. A bigger battery
An issue we found in the last iPad Air – and most other iPads, if we're being honest – is that the battery life wasn't amazing. It wasn't bad, per say, but it certainly wasn't good either.
If you're wanting to wander around coffee shops to do work, or take your iPad to your studio to use as a second screen, you really want a device that'll last a long time. Current iPads don't always do that.
We'd like the next-gen version of the iPad Air to use a bigger battery – perhaps alongside some optimizations to squeeze the most out of that power – to ensure it has a chance of landing on our list of the best iPads.
Source link