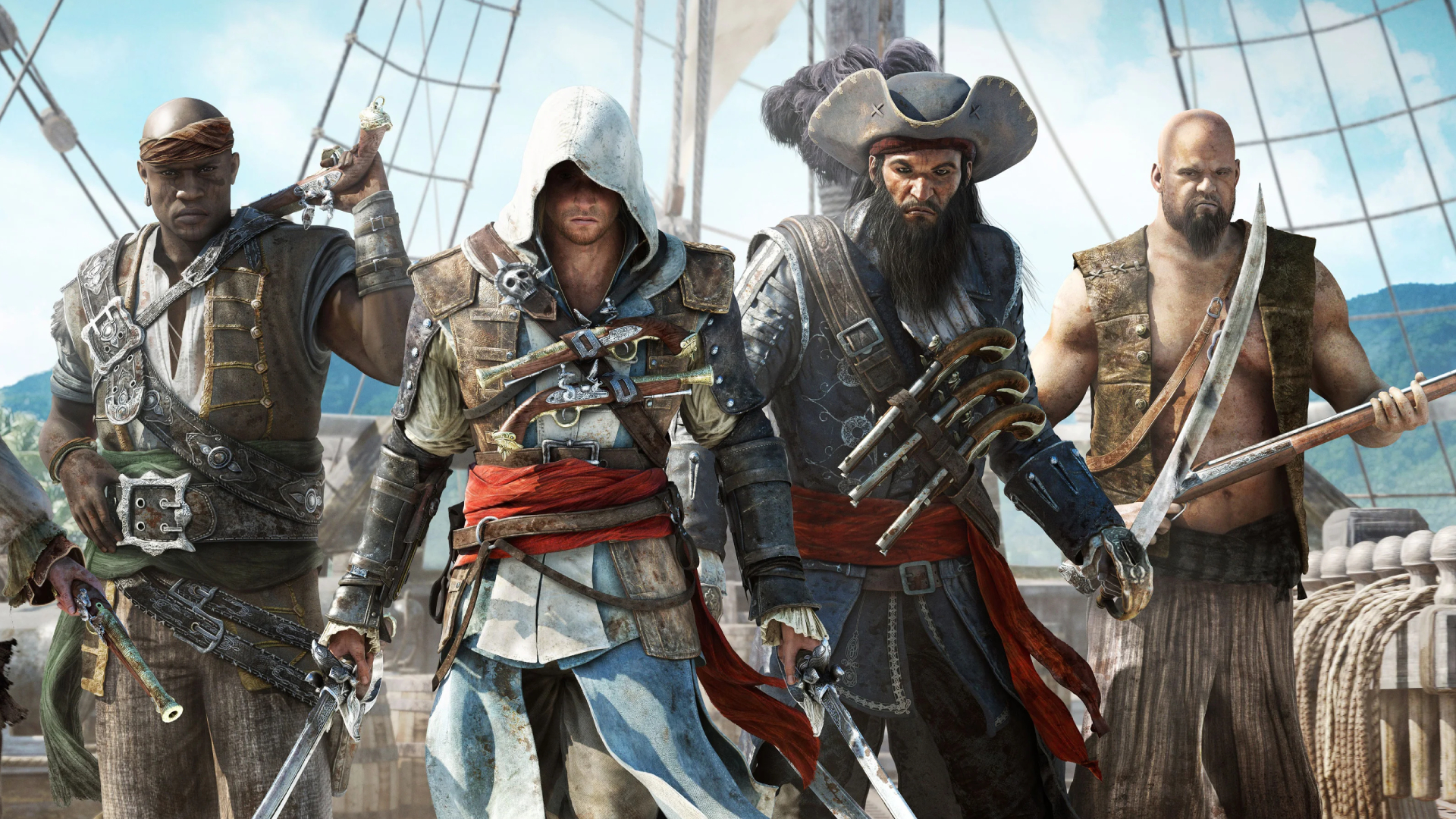 Ubisoft has confirmed that Assassin's Creed 4 Black Flag was pulled from Valve's Steam client due to technical issues and it'll soon be reinstated on the platform. 
Last week, Assassin's Creed 4 Black Flag quietly disappeared from Steam leaving only the landing page up, and no reason was given. Now, speaking to sister-site PC Gamer, a representative from Ubisoft has said "We are aware that Assassin's Creed Black Flag is currently unavailable for purchase on Steam." They went on to say that this is "due to a technical issue, and our teams are working on a solution to bring it back as soon as possible". 
The original disappearance of the game sparked excitement over the possibility that Assassin's Creed 4 Black Flag could be getting a remake, however, this has yet to materialize. Even almost a decade since its original release, the sixth major installment in the long-running stealth-action franchise remains one of the best Assassin's Creed games to date and a long-standing fan favorite. It's currently unknown exactly when the title will return to Valve's virtual shelves, but those who own the game can still launch and play at their leisure. 
Originally released in 2013, Black Flag ditched the confined city streets of previous games to take you to the Caribbean on a swashbuckling adventure alongside the likes of Blackbeard and Mary Read. While the core stealth assassination and set-piece action of the series was still there, naval combat became a major focus with the largest game world seen in the franchise up to that point. Looking at where the series is at today with the likes of Assassin's Creed: Valhalla and Assassin's Creed: Odyssey, it's clear this 10-year-old title had a real impact on the legacy of things to come. 
Gear up for when Assassin's Creed 4: Black Flag returns to Steam with one of the best gaming monitors and one of the best PC controllers. 
Source link