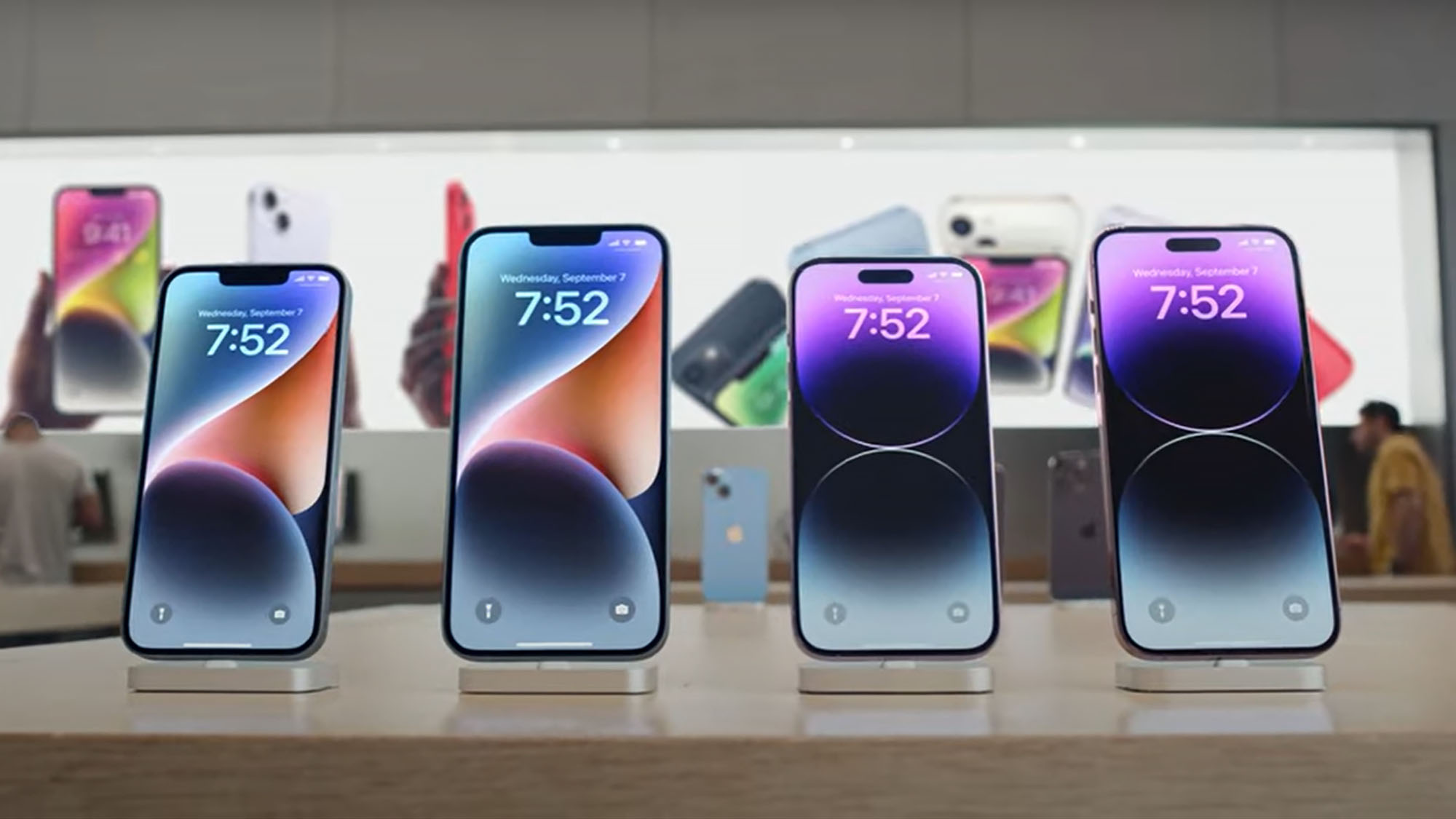 It's almost the big iPhone 15 day, and with Tuesday's launch event now rapidly approaching, we've got a whole host of extra rumors for the four Apple phones that are expected to be unveiled on September 12.
This comes from the usually reliable Mark Gurman at Bloomberg, who has done a full preview of the upcoming launch event: most of these leaks we've heard before in some form, but there's some interesting extra information included here too.
Gurman says every new iPhone 15 model will come with an upgraded U2 ultra-wideband chip, replacing the U1 in the iPhone 14 handsets. That should mean more accurate device tracking through the Find My app that Apple offers.
In addition, Gurman predicts the most expensive model will indeed be the iPhone 15 Pro Max rather than the iPhone 15 Ultra. We've been hearing both names for a few months now, but it would seem the Ultra moniker won't be appearing this year.
Cameras and batteries
Previous rumors have suggested the iPhone 15 Pro Max will get a periscope zoom lens on one of its cameras, and this latest report indicates it'll offer "around 6x" zoom. That's up from 3x on the current models, so it's a substantial upgrade.
Gurman also follows up on earlier reports by saying that the iPhone 15 Pro and the iPhone 15 Pro Max models will indeed make the switch to a titanium frame from stainless steel. Apparently this will make the Pro models around 10% lighter than their predecessors.
The Bloomberg article also mentions that the battery life savings will be the "biggest enhancement" that the new A17 Bionic chips in the Pro models bring with them, so expect these handsets to last longer than the 23 hours and the 29 hours maximums offered by the iPhone 14 Pro and iPhone 14 Pro Max respectively.
We've now got a very good idea of what Apple is going to be revealing next week: for a full recap, head to our hubs for the iPhone 15, the iPhone 15 Plus, the iPhone 15 Pro and the iPhone 15 Pro Max, which we'll keep updating as the big day approaches.
Source link