When you're a student, your laptop isn't just a computer. It's the centre of everything. It's where you bring your biggest ideas to life – and if you're a gamer, where you sentence your alien enemies to death. It's where you create, where you code, where you catch up with friends and where you kick back after a long day. 
If you're looking for a laptop that can do all of that and more, then you're looking for an NVIDIA GeForce RTX laptop. That's because GeForce RTX delivers huge horsepower for graphics, AI and more.
The problem with many laptops is that their graphics power is integrated, so a single chip combines the CPU and GPU – the processor and the graphics processor – in the same bit of silicon. And that's absolutely fine if all you want to do is stream a show or bash out the odd document. But it's not enough for a great gaming experience, for serious science apps or for creative projects. For that, you need GeForce RTX power.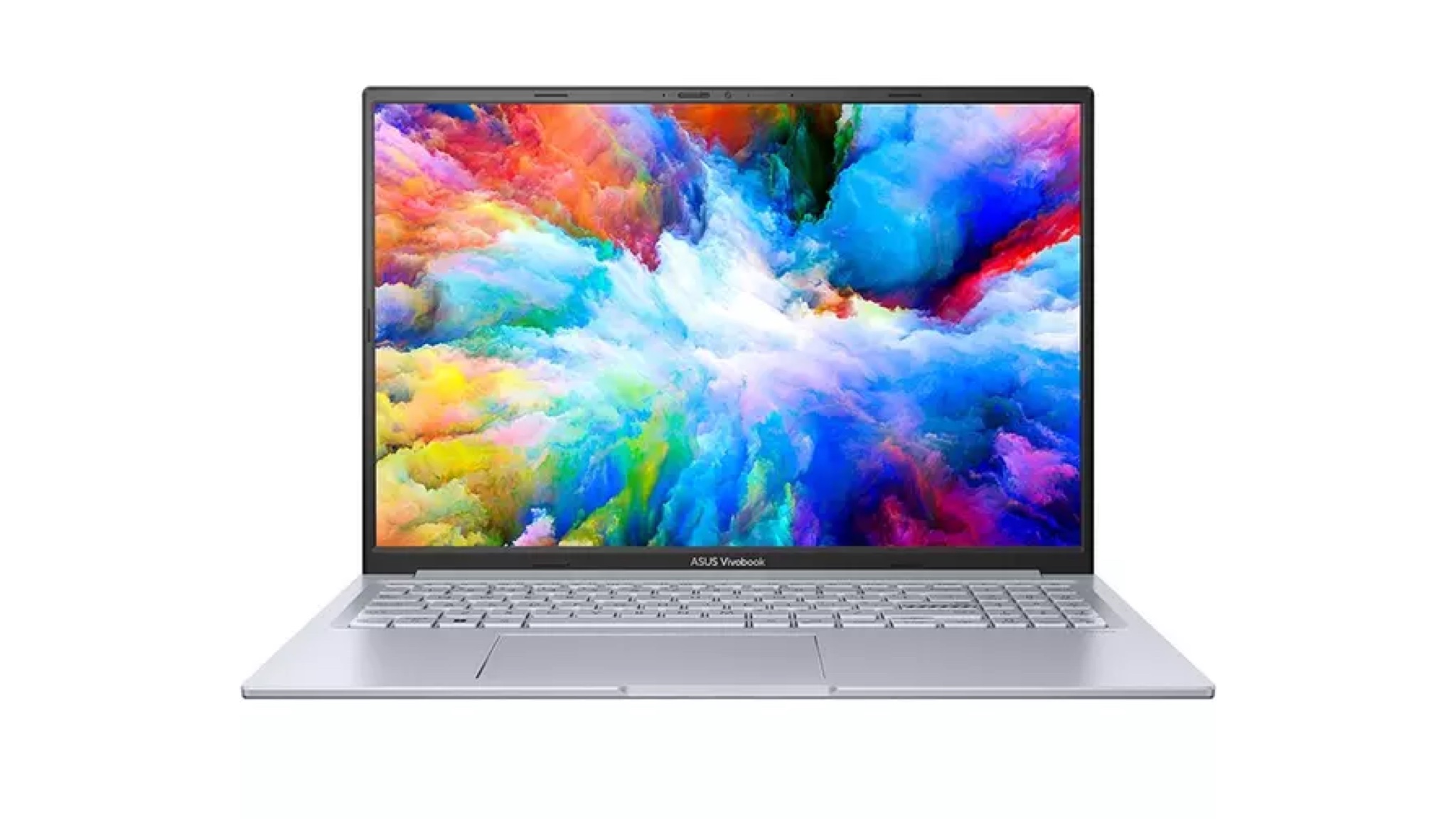 Be excellent at everything
If you're looking for an amazing all-rounder, GeForce RTX Laptop GPUs give you all the power you need for coursework – and if they are 'NVIDIA Studio' badged, they're purpose-built and specifically optimised to deliver stunning performance in the top creative apps. And that power doesn't have to come with a sky-high price tag.
Take the ASUS Vivobook and MSI Prestige 14. They're both just £899, and they're packed with power thanks to the NVIDIA GeForce RTX 2050 Laptop GPU and Intel Core i5-12450H processors, which are capable of going up to an astonishing 4.5GHz. The ASUS has a big, bright 15.6″ display with a super-smooth 120Hz refresh rate, while the MSI is an ultraportable option thanks to its 14-inch Full HD display and light 1.49kg weight.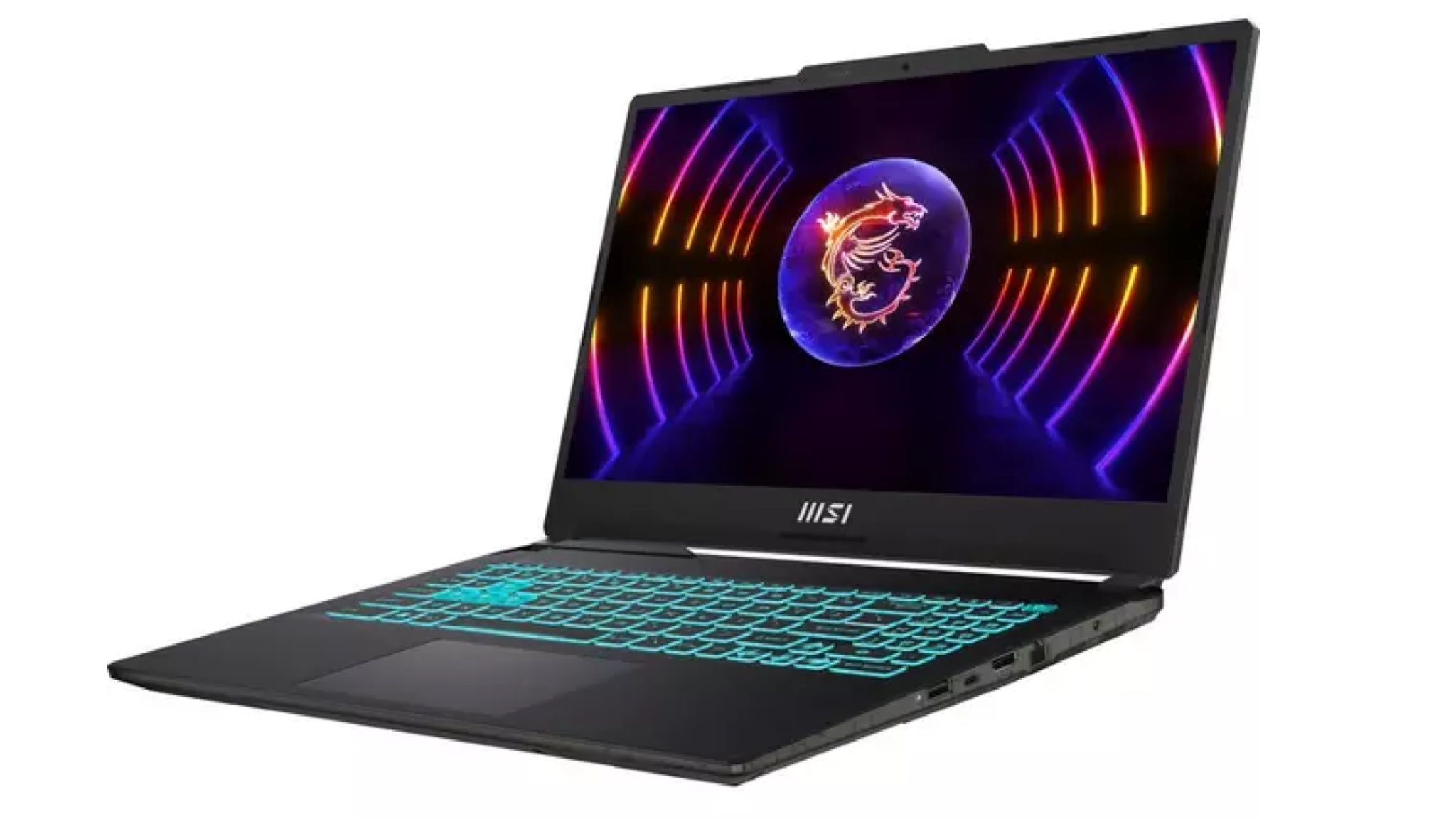 Get your game on
If you're a gamer, you'll know that performance is everything – and NVIDIA GeForce RTX delivers an incredibly fast gaming experience with the most realistic and immersive graphics in the very latest games. GeForce RTX laptops give you access to DLSS, an AI-powered technology that boosts framerates and generates sharp images, and with GeForce RTX 40-Series Laptop GPUs, you can also enable DLSS Frame Generation which uses AI to generate additional high-quality frames to boost performance even further. the GeForce Experience will also keep your drivers up to date and automatically optimises your game's graphics settings to squeeze every last drop of power out of that powerful GPU.
Incredible gaming doesn't need to be incredibly expensive, though. The MSI Cyborg 15 with its 6GB NVIDIA GeForce RTX 4050 Laptop GPU, Intel Core i5-12450H processor, 144Hz Full HD display and 8GB of super-fast DDR5 RAM is just £799..and the ASUS TUF F15 – which has a powerful GeForce RTX 3050 Laptop GPU as well as an Intel Core i5 processor and 144Hz Full HD display – is just £649. Like the RTX 40 Series, the NVIDIA GeForce RTX 30 Series GPUs deliver exceptional performance with ray-traced graphics, cutting-edge AI and optimised drivers for your favourite games.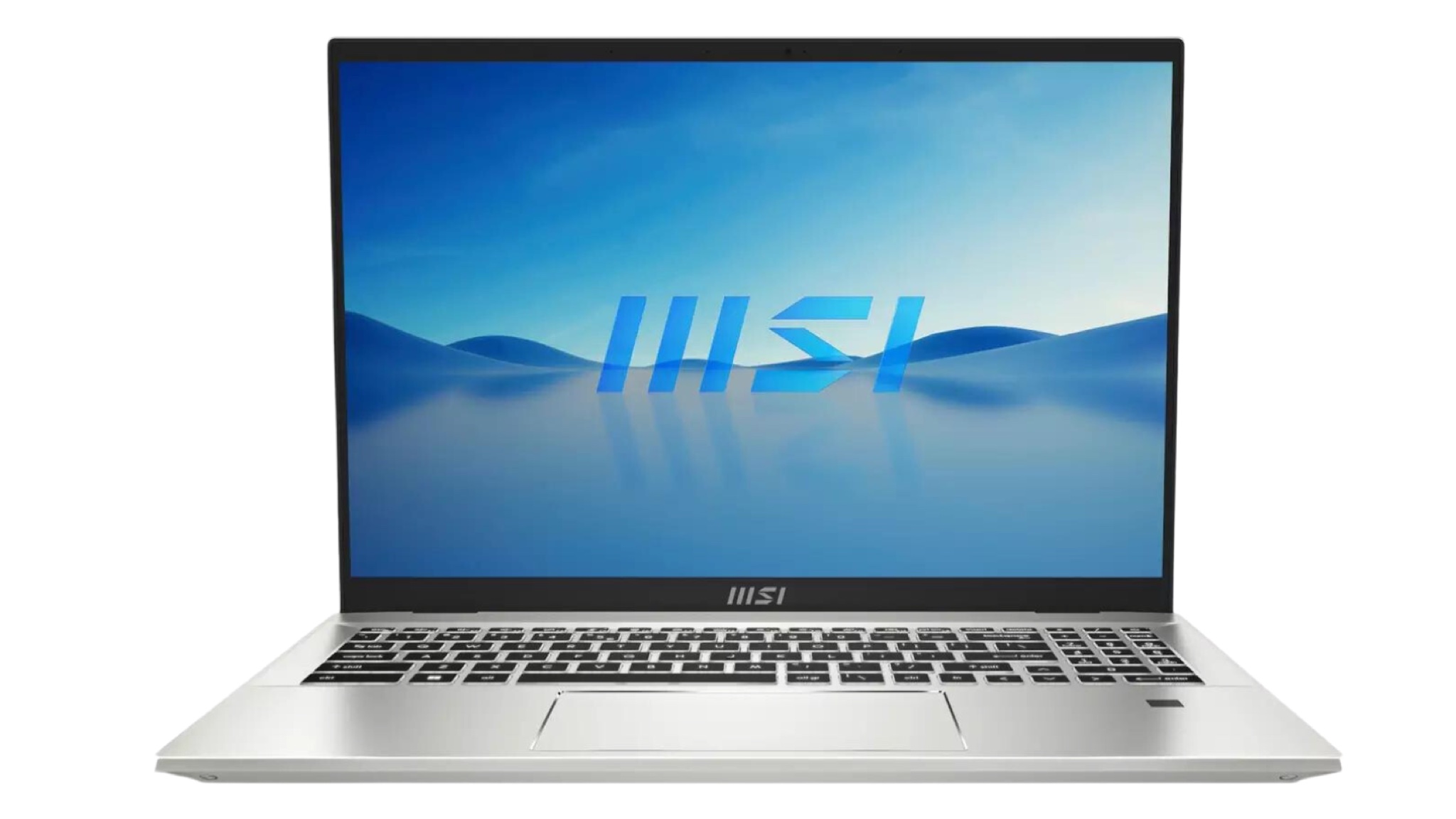 Serious power for STEM
Whether you're studying engineering, architecture, computer science, data science, economics or any other data-intensive fields, NVIDIA GeForce RTX 40 series laptops accelerate all the top applications so you can work smarter and complete even the most challenging coursework from absolutely anywhere. GeForce RTX 40-series GPUs offer feature-rich RTX accelerations, such as real-time ray tracing to deliver hyper-realistic graphics, which is crucial for more photorealistic renders, and the NVIDIA Studio suite of AI-assisted tools is there to help you blast through the toughest challenges.
RTX 40 Series Studio Laptops give you unmatched performance and are specifically designed and optimised for the apps you use today, whether that's rendering 3D in Blender, working on incredibly detailed edits in Photoshop, or editing video and applying transitions in Premiere. With GeForce RTX GPUs, you get maximum stability and lightning-fast performance for creative projects, and thanks to the eighth-generation NVIDIA Encoder (NVENC) you can speed up the exporting of videos and deliver exceptional live-streaming using AV1 encoding, with exclusive optimisations and AI effects. GeForce RTX 40 series laptops accelerate 3D design, data science and simulation workloads, and AI-powered remote learning and collaboration features make it easier to connect with lecturers and classmates.
The MSI Prestige 16 is the perfect partner for your STEM apps thanks to its NVIDIA GeForce RTX 4050 6GB Laptop GPU, which is teamed up with Intel's Core i7-13620H; that's capable of up to 4.9GHz, and it can call on 16GB of LPDDR5 RAM. Its 16-inch, 144Hz Full HD display and 10-hour battery life make it the perfect all-day device for just £1,299.
If you need even more power, the ASUS Vivobook is just £200 more expensive and combines the NVIDIA GeForce RTX 4060 8GB Laptop GPU with the AMD Ryzen 9 7940HS processor, which can go up to 5.3GHz. 16GB of DDR5 memory, a 15.6″ 144Hz Full HD display and up to 9 hours of battery life means it's a portable powerhouse. 
If you're looking for a serious STEM system, a great gaming laptop or an excellent all-rounder, NVIDIA has you covered: GeForce RTX laptops are the perfect PCs for work, for play and for creativity too. Click here to find out more about the incredible power of GeForce RTX and NVIDIA Studio.
Source link