If you were hoping for news of the new and mysterious Samsung Galaxy Buds at the IFA 2023 exhibition, Samsung didn't deliver. The buds appear to be an affordable alternative rather than a replacement for the Samsung Galaxy Buds 2 Pro (pictured above). But we know they exist, which means there's a good chance they're on their way. A new piece of evidence even shows what they'll look like. 
All consumer electronics with radio tech inside need to go through regulatory approval and that means regulatory filings are a good source of information on unannounced products. And the forthcoming Galaxy Buds are no exception: as SamMobile reports, Samsung has been granted certification by regulators in Korea – and their filing includes what we think is the first actual photo of the new earbuds (see below).
What do we know about these new Samsung Galaxy Buds?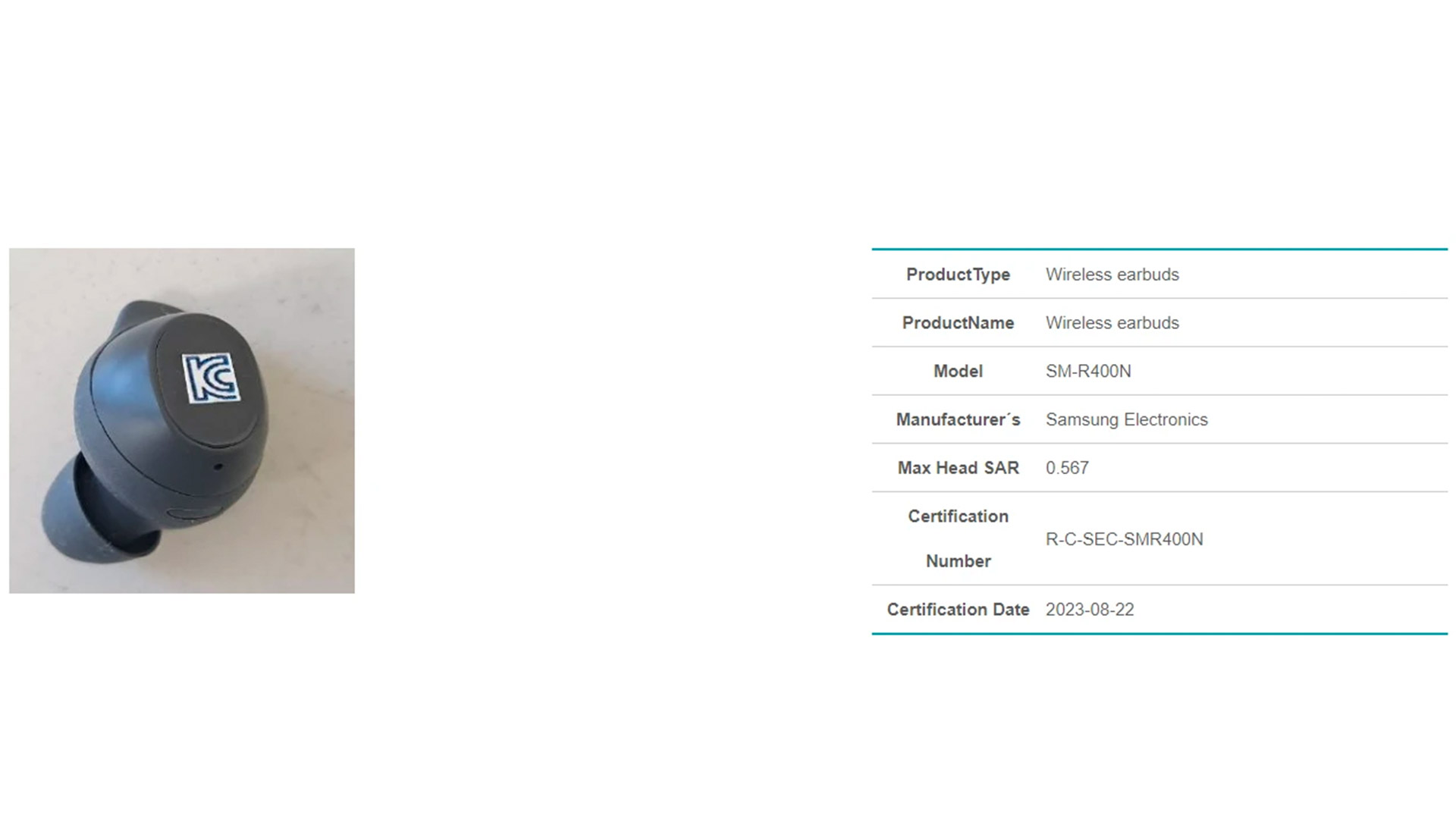 We think these are the Samsung Galaxy Buds 3, although the official name hasn't been announced. They have the Samsung model number SM-R400N and if the photo is of the actual shipping product then it looks like Samsung is going back to a more retro design. To our eyes they look very reminiscent of the Samsung Galaxy Buds Plus of 2021, not least because they seem to have a similar winged design for a snug fit.
As we previously reported, improved noise cancellation is the most likely improvement here – and better water resistance is definitely on our wish list too. We think they're most likely to be revealed at the Samsung Galaxy S24 series launch in early 2024 or maybe even earlier with the launch of the Galaxy S23 FE. That's expected before the end of 2023, most likely by the end of September. Or Samsung may just release them individually and quietly with a press release. 
When a product starts getting signed off by regulators it usually means a launch is imminent – so if you're hankering after a pair of Samsung Galaxy Buds 2 you might want to wait a while. If these are indeed the Galaxy Buds 3 then you can expect the current model to get some deep discounts when they ship.
You might also like
Source link