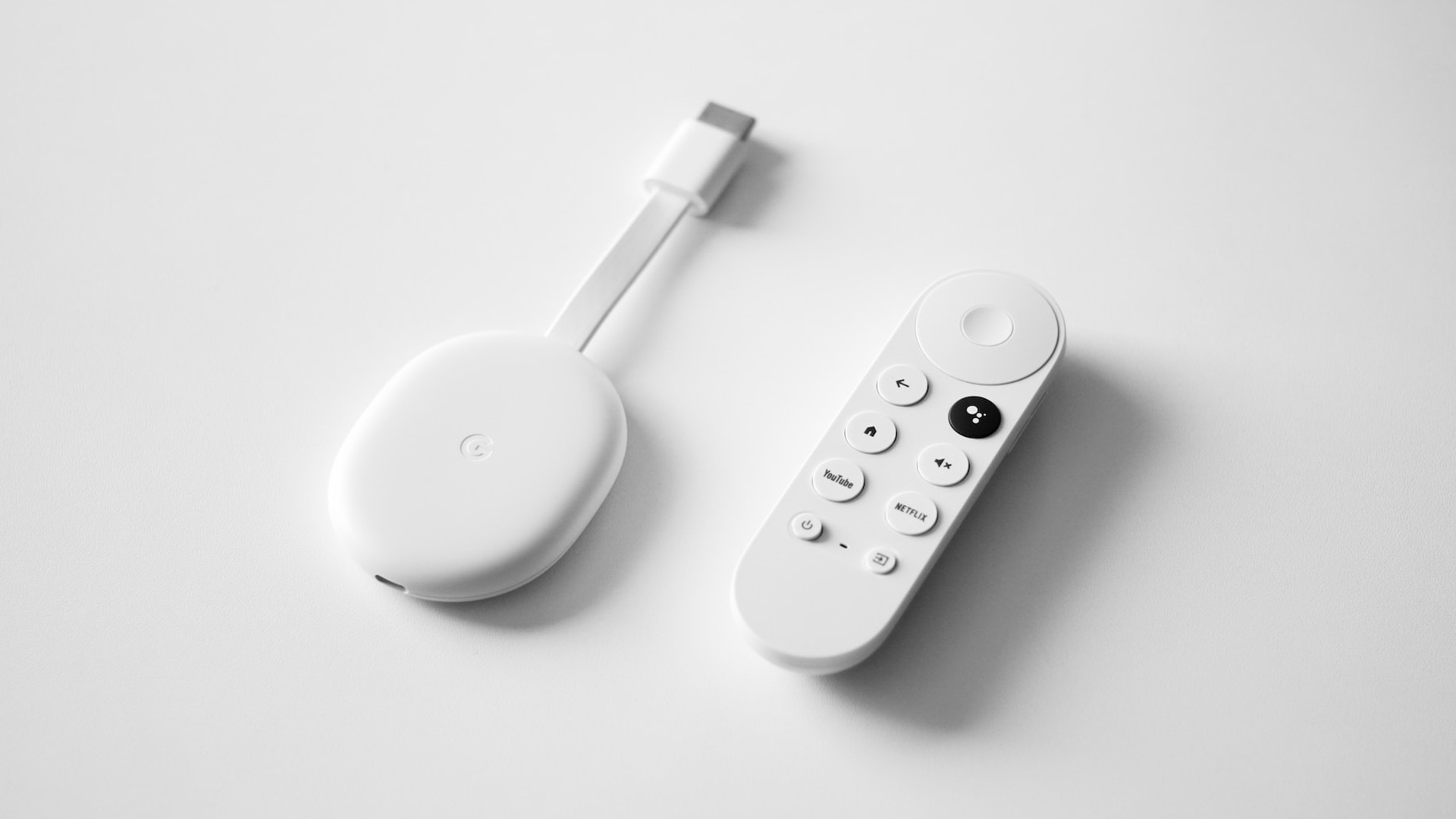 Google may have just leaked the design of its new Chromecast remote control which features a button layout that differs from previous models.
This information comes from industry insider Mishaal Rahman on X (formerly known as Twitter) who dug through the files of the recent Android TV 14 Beta. There, he discovered an outline showcasing what the future Chromecast device may look like. The shape of the remote looks similar to the current Chromecast with Google TV model. It even has the same directional pad at the front. But the first difference you may notice is a new oblong button on the right surrounded by six smaller buttons. And at the bottom is another large input sporting a star-shaped icon.
Is this our first look at the new remote for an upcoming Chromecast with Google TV refresh?I found a video showcasing the new remote in the latest Android TV 14 beta. The video shows an outline of a remote that bears resemblance to the current CCwGT remote, except that it has… pic.twitter.com/OBKBLleQQzSeptember 7, 2023
See more
At this time, no one really knows what any of them do although there are some theories. 
9to5Google in their report theorizes the large button on the right could be for the volume. On the older model, volume controls are on the side. One of the buttons could be for activating Google Assistant, another for returning to the homepage on a Google TV, and maybe a couple of app shortcuts for YouTube or Netflix. We're just going off what's present on the current generation remote.
But by far the most mysterious button has to be the one at the bottom with the star icon. Files in the beta apparently refer to the symbol as "magic". There's even a short two-second video on 9to5Google's piece highlighting its importance. 
It's unknown what this "magic button" does. However, Rahman believes it will be completely customizable. His idea is that users will be able to add whatever supported macro they want to the magic button. You could map your favorite app to it or give it the ability to instantly switch inputs between, say, one smart TV and other connected devices.
It is worth mentioning the concept of custom shortcuts on a Chromecast remote has been floating around since at least 2021. The feature was first seen on an old firmware patch for Chromecast with Google TV, but for whatever reason, it was shelved until very recently.
Do take this redesign with a grain of salt. As 9to5Google states, "there's no direct evidence in this Android 14 build pointing to the new device" ever becoming a reality. Nor should you expect a revamped Chromecast with Google TV to appear at the next company event in October as it'll be centered around the Pixel 8 phone. But if a new Chromecast did appear, it would be a very nice surprise.
A Chromecast dongle is nothing without a powerful display. We recommend checking out TechRadar's list of the best TVs for 2023 if you're looking to upgrade.
You might also like