For Polaroid, it has been a journey, from 30 years of decline, bankruptcy, mismanagement, and near dissolution to a slow but deliberate rebirth and, finally, recombination. It's through that alchemy of time, perseverance and maybe now a bit of luck that the company arrives at an analog-obsessed moment with what seems like the almost perfect bit of anti-technology photography: its new Polaroid I-2 instant camera.
It would be premature to say Polaroid is back (did it ever really go away?) but this new camera based on the soul of the first SLR instant camera (the Polaroid SX-70), insights from old photo technology masters, and some new ideas, has potentially generation-spanning appeal.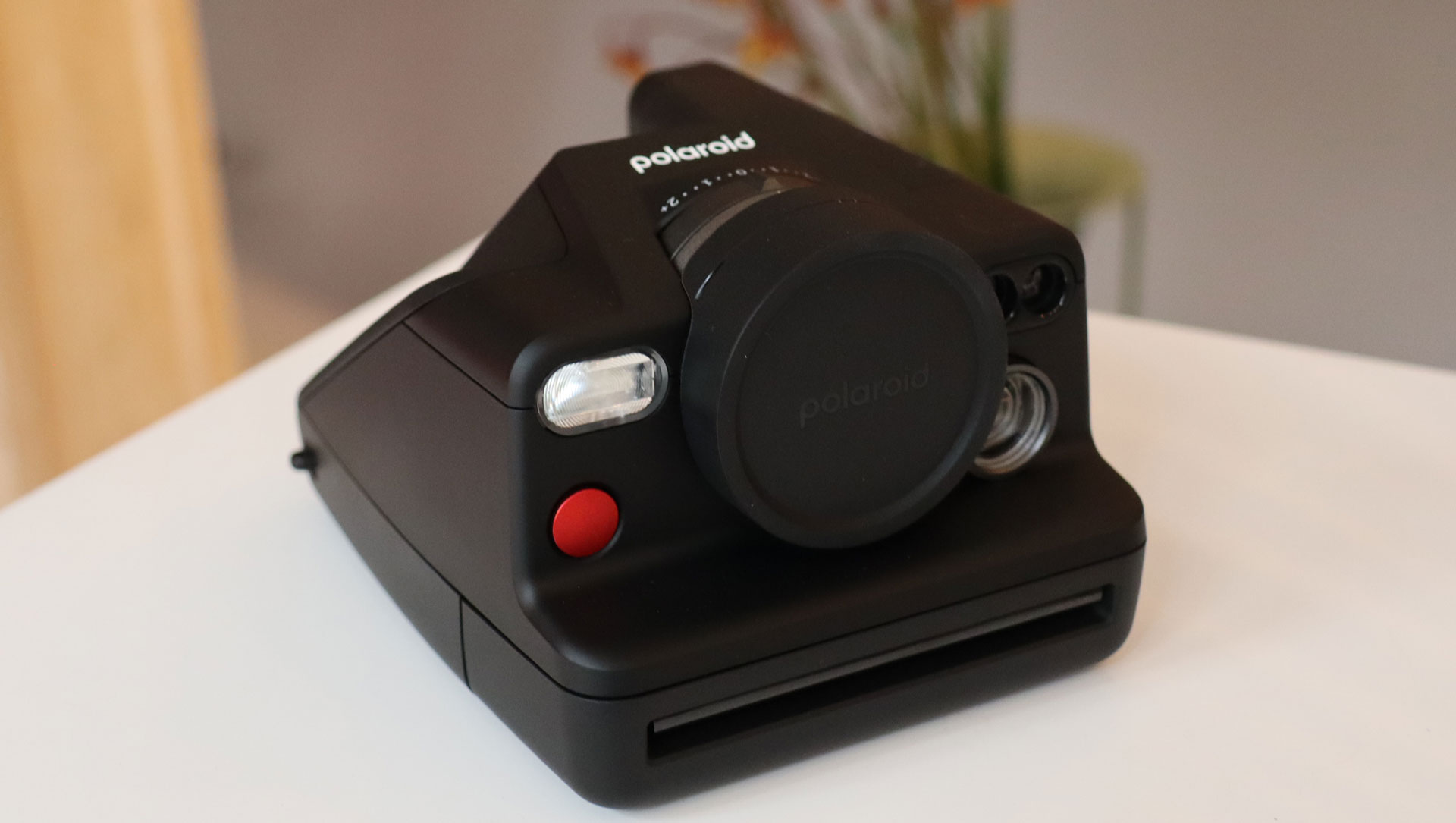 It's an analog continuous focus camera that spits out classic Polaroid instant film photos (SX-70 compatible and 600 model compatible) to give nostalgia and analog-obsessed G-Zers something to hold onto. The I-2 harkens back to the heyday of Polaroid SX-70 photography with a full-sized camera that shares if not quite the looks of that 50-year-old industry-changing model, at least the ethos. As someone who grew up with a parent who owned the original SX-70, this new $599.99 (£599,99, €699,99) camera speaks directly to me.
Polaroid Chairman Oscar Smolokowski told me that this Polaroid I-2's name is a nod to its Impossible film roots. When Polaroid went bankrupt in 2008, it sold the brand identity to one group and the film-processing patents and chemical process to Impossible (over the last decade, I've used some of their pricey film packs in my SX-70). Eventually, Impossible and the brand rejoined and now are simply Polaroid.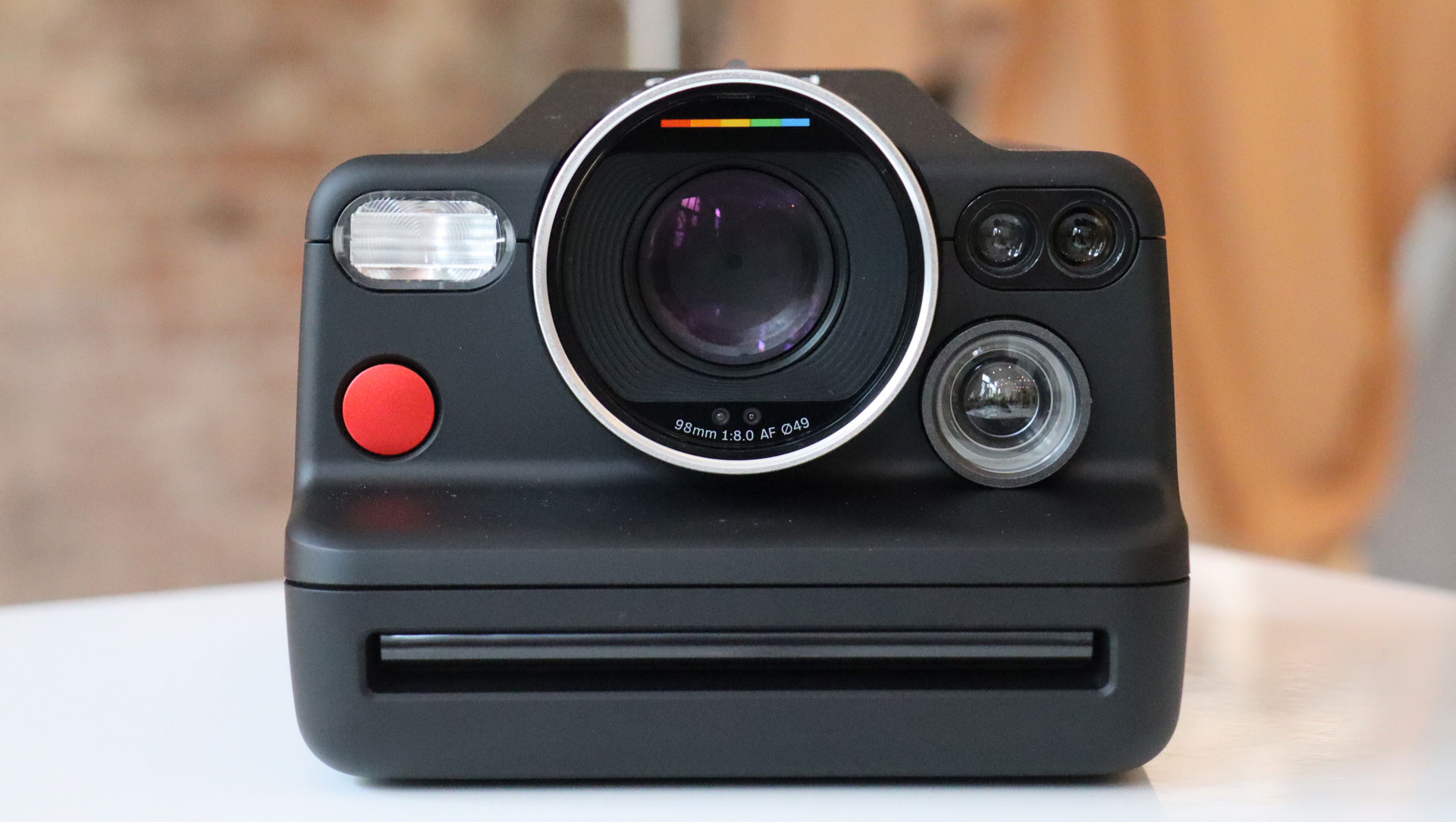 It took four long years (that included the Pandemic) to develop the camera. The skills necessary to create the kind of analog mechanisms and optics they needed are all but lost to time, so Polaroid coaxed some-old-school Japanese camera technologists from companies like Olympus out of retirement for their help.
Unlike the pint-sized point-and-shoot Polaroid's the company's been selling for the last few years, this is a full-sized model and it has pro-photography-style features.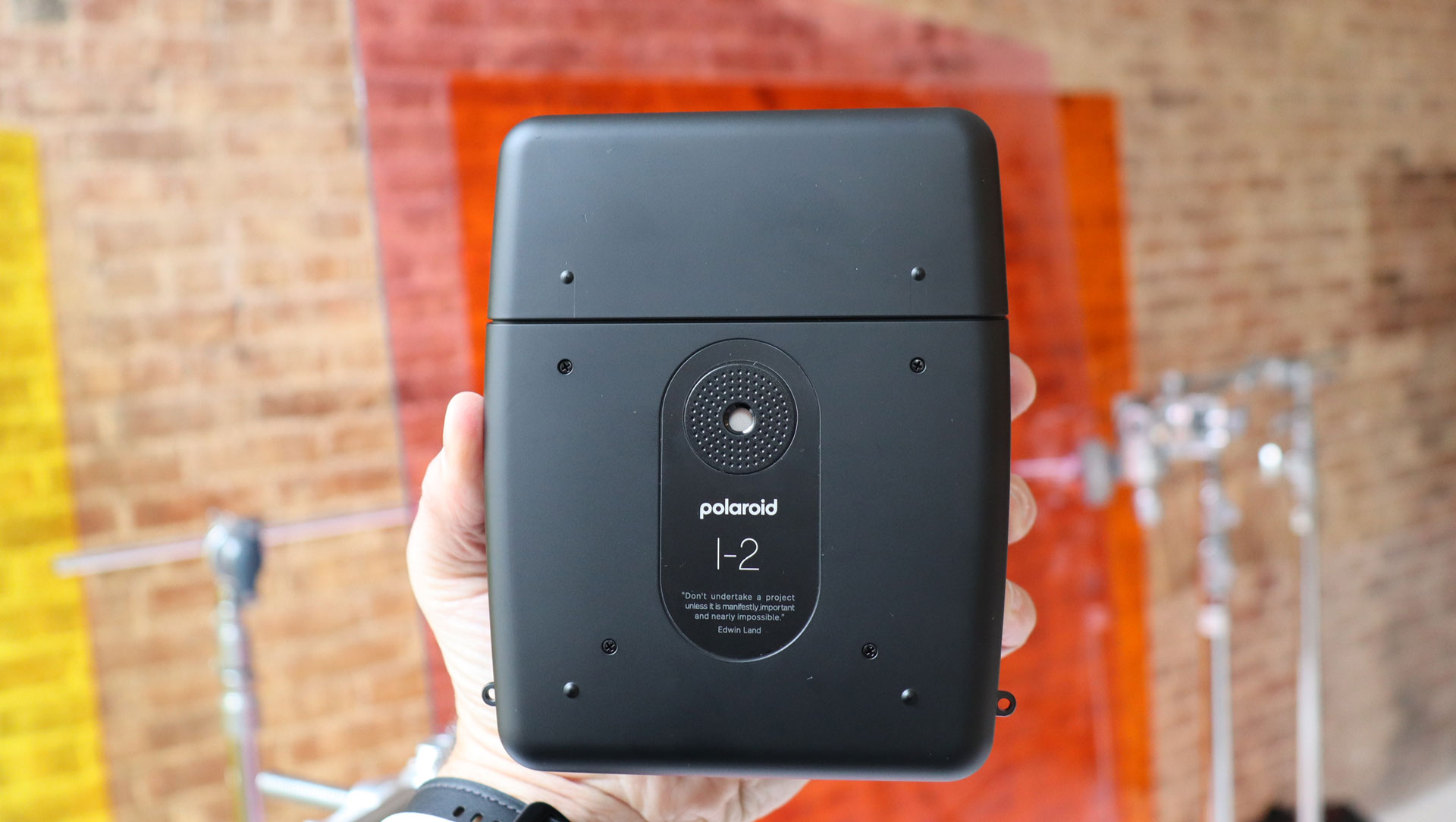 In addition to the large, continuous three-element focus lens housed in aluminum, the I-2 features full manual controls with f-stops ranging from f/8 to f/64 and full control over shutter speeds.
I spent a little time with the camera and noticed its lightweight, smooth black body which is made of specially-coated ABM and PMMA plastics, that offers a familiar Polaroid-style frame but lacks, for instance, foldability, SLR optical tech (the ability to look through the lens), or even a rangefinder for focus. Owing to the complexity and cost of those latter two features, Polaroid opted to leave them out.
What it does have though is very 21st Century LiDAR, which does an excellent job of finding the subject you see through the dual-lens view finder and bringing them into sharp focus.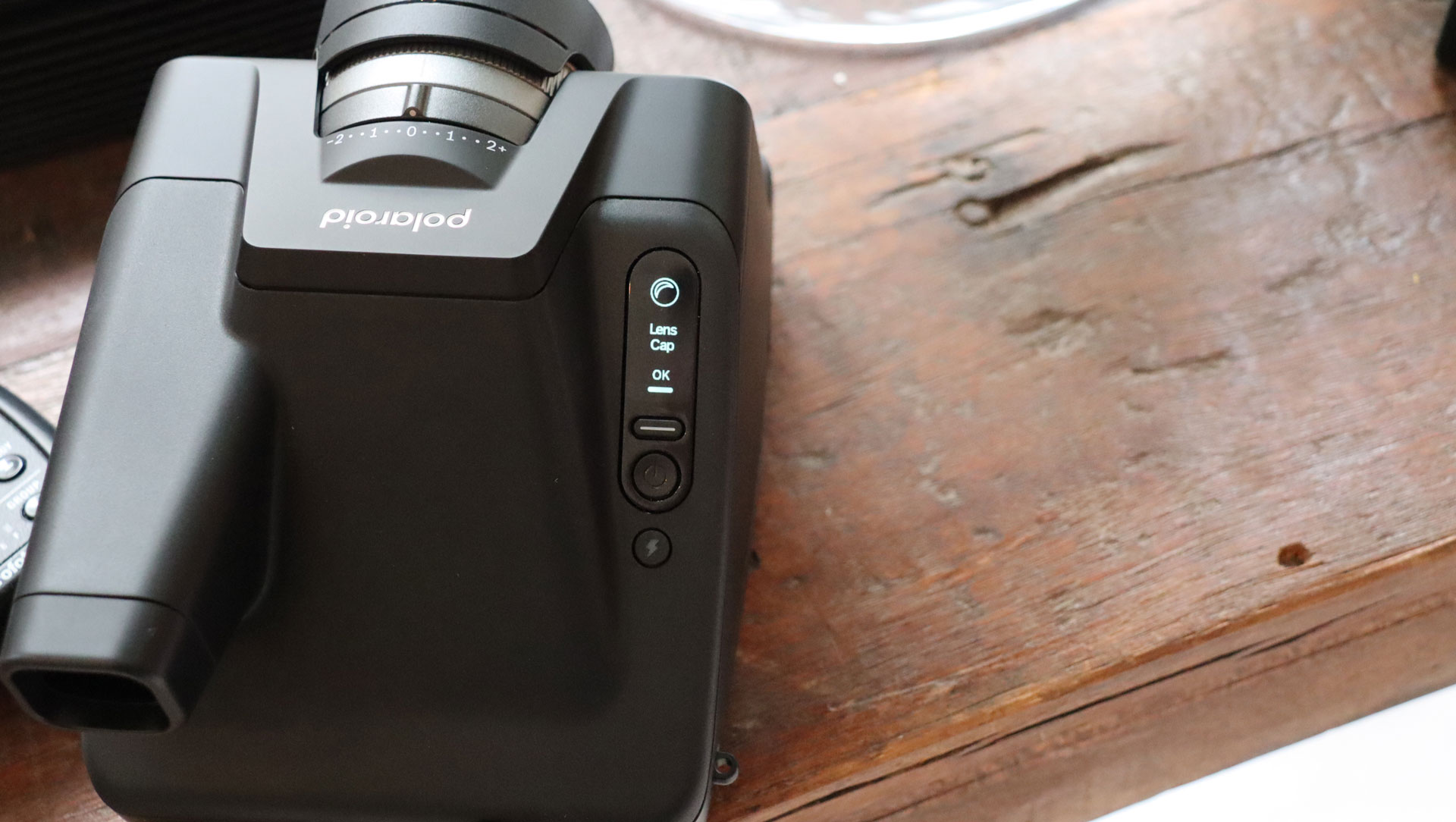 Controls on the camera are extensive but simple. There's a small black and white LED screen on the right side with a tiny button below it that you use to change main settings like switching between Manual and Auto or Shutter and Aperture priority. Once I was in one of those settings, I could use the lens dial, which I turned to adjust, say, the shutter speed from 30 seconds to 1/250 of a second.
The red shutter button is on the front of the Polaroid I-2 in pretty much the spot you'd expect it to be. I pressed halfway to focus on my subject and then moved the camera to frame my subject. Once I fully pressed the shutter button, the camera mechanically spit out a single Polaroid picture. It starts as a blank blue canvas and over the course of between 10 and 15 minutes resolves into a shockingly crisp and lovely square photo.
You can use either the slower, old-school SX-70 film (just 100 ISO) or the slightly more modern 600 ISO film that works with Polaroid's later instant camera models. The ability to support both film types in one instant camera is a first for Polaroid. Unlike the old Polaroid instant cameras that were all powered by batteries in their disposable film packs, the I-2 is a USB-C rechargeable camera. Otherwise, Smolokowitz told me, there'd be "millions of batteries in landfills,"
Impossible (now Polaroid) has spent more than a decade reworking and refining the chemical makeup that allows the photo-sensitive paper to develop outside the camera, in daylight. What most people don't remember is that the earliest SX-70 instant film was terrible, with photos crumbling just months after development. There were refinements back then but Polaroid's recent work has been even more extensive, tapping third-party film companies like Agfa to help them simplify the chemistry for mass production.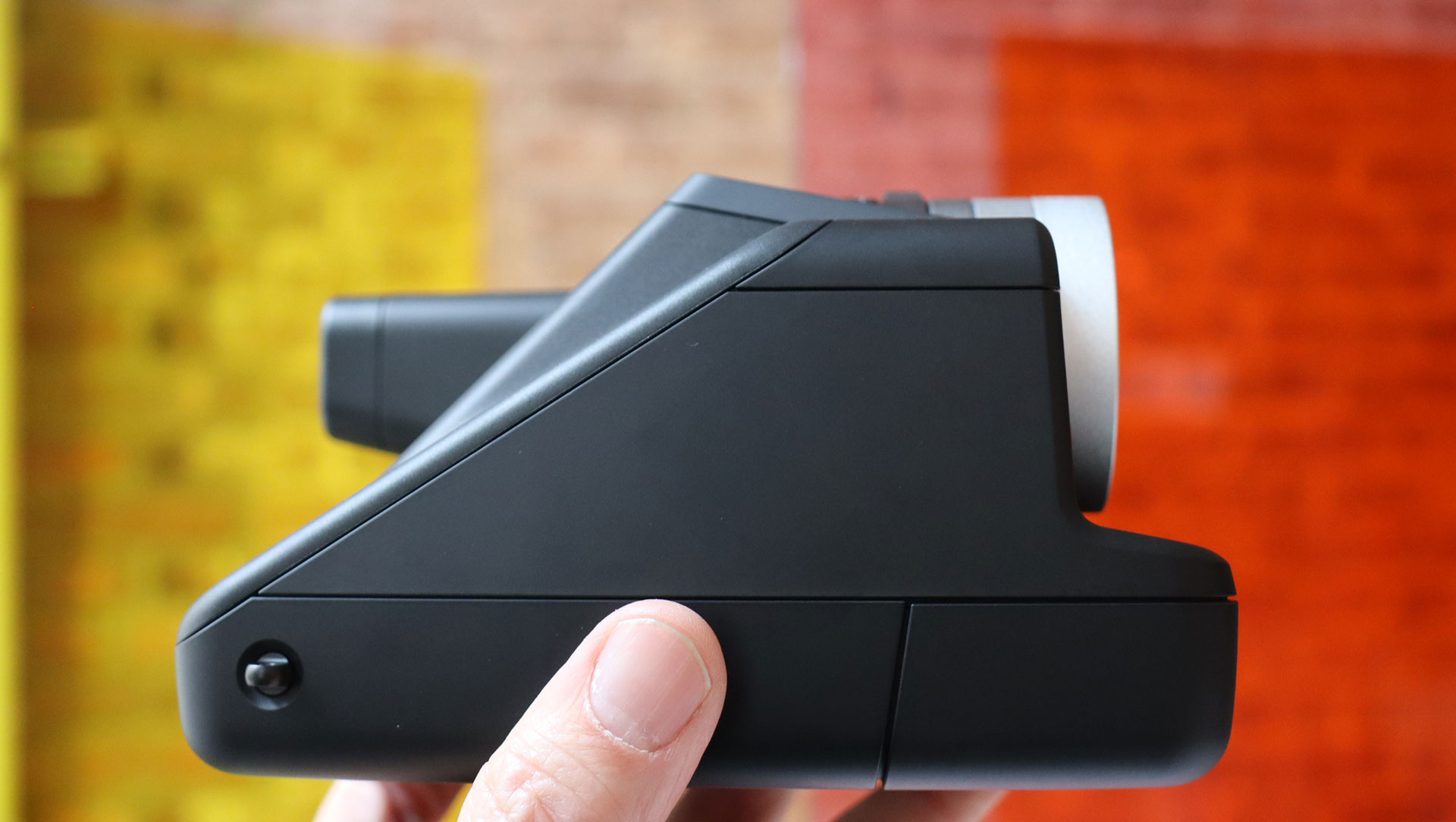 There's a built-in flash, which Polaroid has chosen to keep somewhat underpowered so as not to blow out photos. But this camera also includes a flash sync port in the back, which means you can connect it to a transmitter that controls a larger external bounce flash for more professional-looking photos.
Built into the camera is the ability to shoot multiple exposures (up to three) on a single photo. There are settings to adjust each exposure by one or two stops to create some lovely, layered, and artistic images.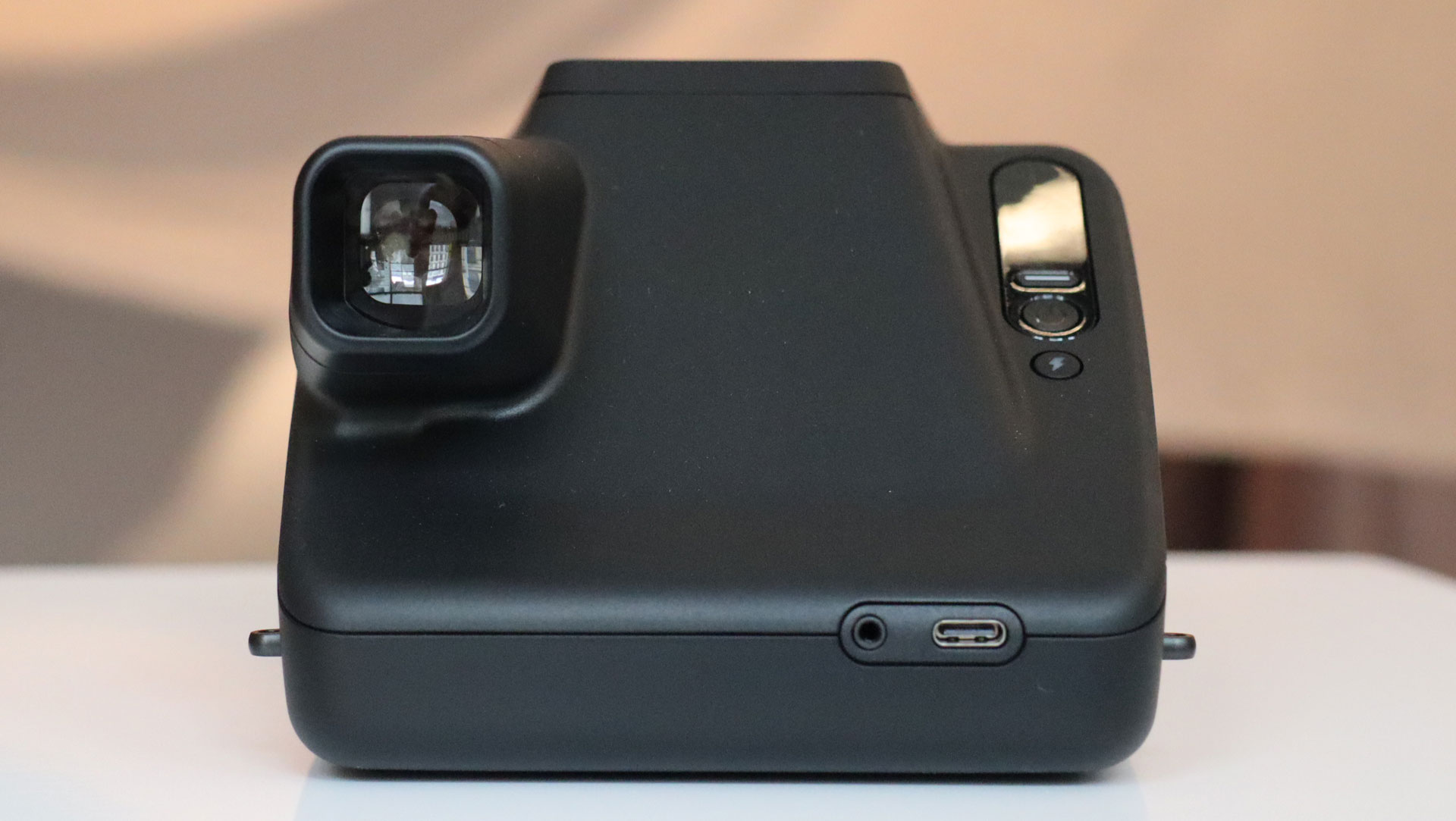 Suffice to say, this is not your grandad's (or my dad's) SX-70 and the intention is quite different. While Polaroid cameras were virtually the only way to get instant photos in the 1970s, "now," said Smolokowski, "it's not nearly the most instant. You have a phone that is free and instantly shared." The new Polaroid is not about timing but context and meaning.
The Polaroid I-2 ships September 7 (available in black only at polaroid.com and some retailers) and it'll come with a strap and carrying case but no film (which costs $16.99 for an 8-shot pack). There is an app that will let you control the camera, but it is not necessary. And the camera will get firmware updates that may enhance its capabilities.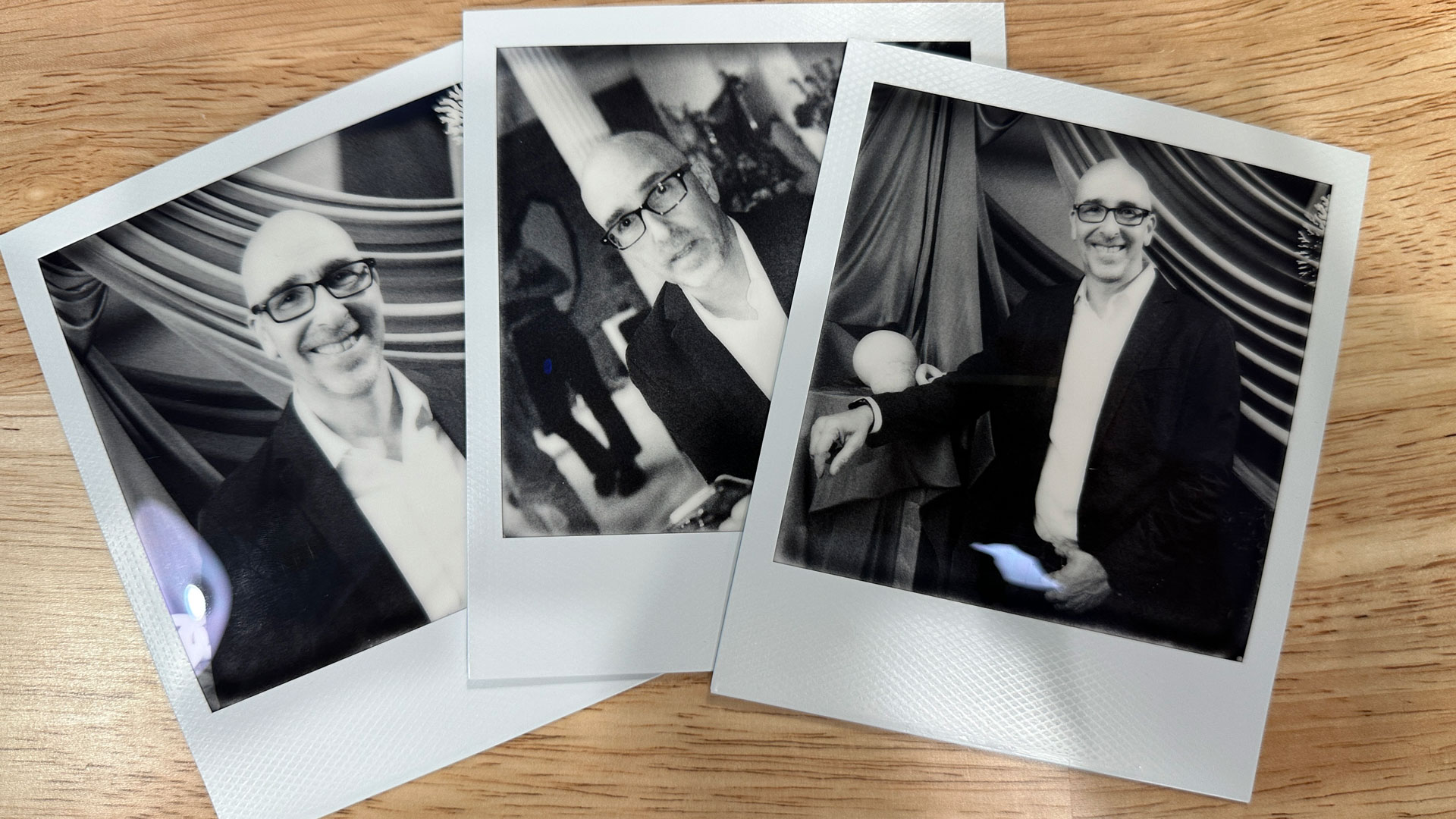 I asked Smolokowski how he felt about the surge in nostalgia tech interest and what it might mean for Polaroid and this camera.
"People are looking for interesting experiences outside their smartphone and there's not much of that. That's why analog holds such a special place, and it's only gotten stronger."
The romance of holding a Polaroid photo or handing it to family and friends is undeniable and there is clearly an interest (on TikTok, at least) in a return to simpler technology (or even tech-free times). The Polaroid I-2 is the middle ground, enjoying the benefits of 21st-Century smarts and image chemistry, while still holding onto almost all that made the very first SX-70 and even the Polaroid 600 special.
Source link