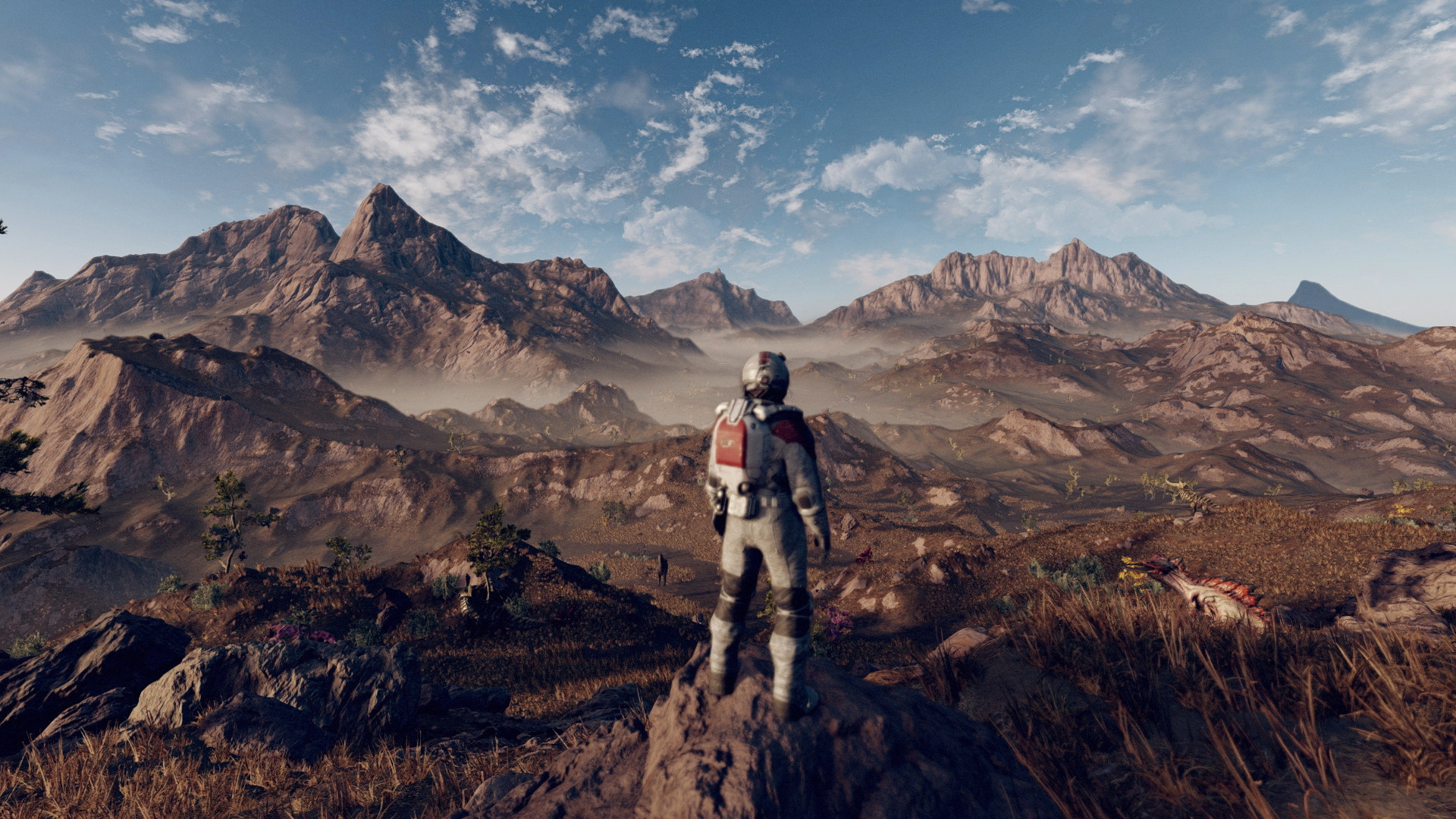 Bethesda has said that Starfield's planets aren't all designed to be like "Disney Land" and that some were specifically made to be barren. 
In a recent interview with the New York Times (via VG247) Starfield's game director Todd Howard, and Bethesda's managing director, Ashley Cheng sat down to discuss one of the game's most talked about features: its open galaxy and the ability to travel to countless planets. 
"The point of the vastness of space is you should feel small. It should feel overwhelming," Cheng said. 
"Everyone's concerned that empty planets are going to be boring. But when the astronauts went to the moon, there was nothing there. They certainly weren't bored." Cheng adds that not every planet in you discover in the galaxy is "supposed to be Disney World."
With the game's early access release, as well as its official launch today (Sept 6), players have been planet-hopping across the game's universe and making discoveries, with Bethesda previously boasting that Starfield has over 1,000 planets. However, although there is a great deal to explore, it seems that many planets aren't as populated and interesting as others. 
"All of us, I think, at some point look to the sky and say, 'Man, I wonder what it would be like to blast off and land on the moon?'" Howard said. "We needed the scale [of Starfield] to have that feeling.
"We could have made a game where there are four cities and four planets but that would not have the same feeling of being this explorer," he continued, going on to say that the team made sure to create those empty planets so when players are on their spacefaring adventure, they "get some periods of loneliness."
Starfield is now available on Xbox Series X|S and PC, as well as Xbox Game Pass. One player even managed to beat the game's main campaign in under three hours, prior to the game's official launch.
For more, here are our top picks for the best RPGs, as well as the best Xbox Series X games available now.
Source link