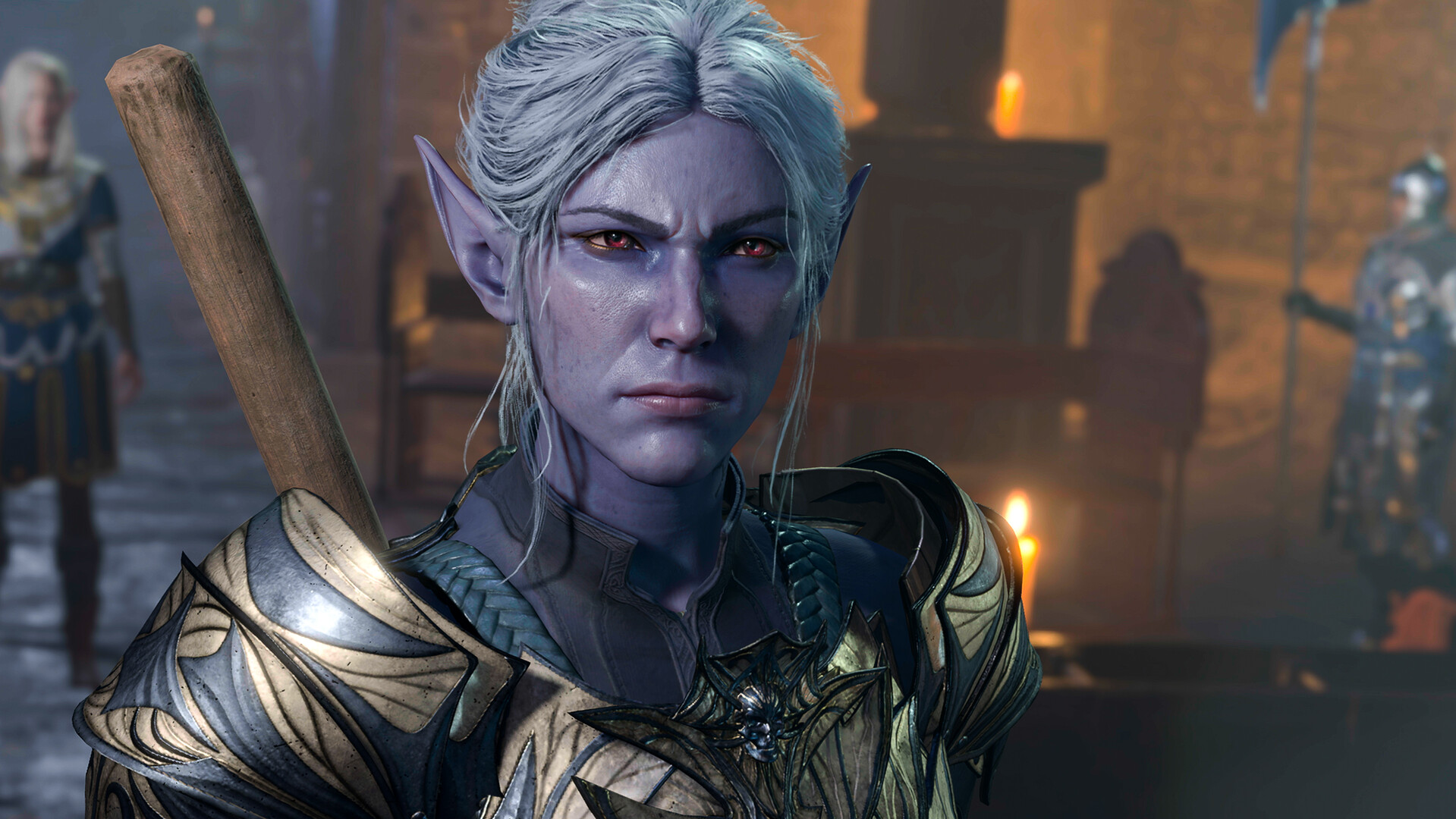 Developers Larian Studios has released a new hotfix for Baldur's Gate 3, fixing a wide range of bugs. Chiefest among these glitches was a glitch preventing players from progressing one of the game's main romances all the way to act three. 
Thanks to this hotfix, players will finally be able to properly romance Baldur's Gate 3's most sinister companion, Minthara – sorry Lae'zel. A Drow Paladin of Vengeance, Minthara can only be unlocked by either siding with the antagonists in act one, or by avoiding the act's climactic final battle altogether. 
Despite it being easy to miss Minthara, she has a fully fleshed-out backstory and romance on par with any of the game's other protagonists. However, thanks to a pesky bug, players have been unable to enjoy a sizable portion of her dialogue. 
In a post on the Baldur's Gate 3 steam page, Larian announced that: "Minthara lovers, your ship has come in. This hotfix takes care of a bug that blocked access to some of Minthara's lines of dialogue, including some hot takes from your companions about your decision to date the ruthless Oath of Vengeance Paladin." 
The studio also clarified that "If approval is high enough, your romance with Minthara will progress in Act 3. This unlocks several new dialogues allowing you to explore and deepen the relationship, and discover more details of Minthara's backstory." 
Though the hotfix is undoubtedly a win for enjoyers of sinister romantic subplots, the patch has also addressed a range of other bugs that were affecting the game. These include fixes for audio problems in the PS5 version while addressing bugs that prevent the game's co-op systems from functioning properly. A full list of changes can be found on the Baldur's Gate 3 website.
Though Baldur's Gate 3 is easily one of the best RPGs of recent times, the game's scope and ambition were bound to invite bugs of all kinds. Fortunately, it looks like Larian is taking these problems seriously – much to the relief of those looking for a bit more evil romance in their lives. 
Looking for an edge in Larian's new RPG? Check out our list of the best Baldur's Gate 3 classes as well as our guide for how to respec in Baldur's Gate 3.
Source link