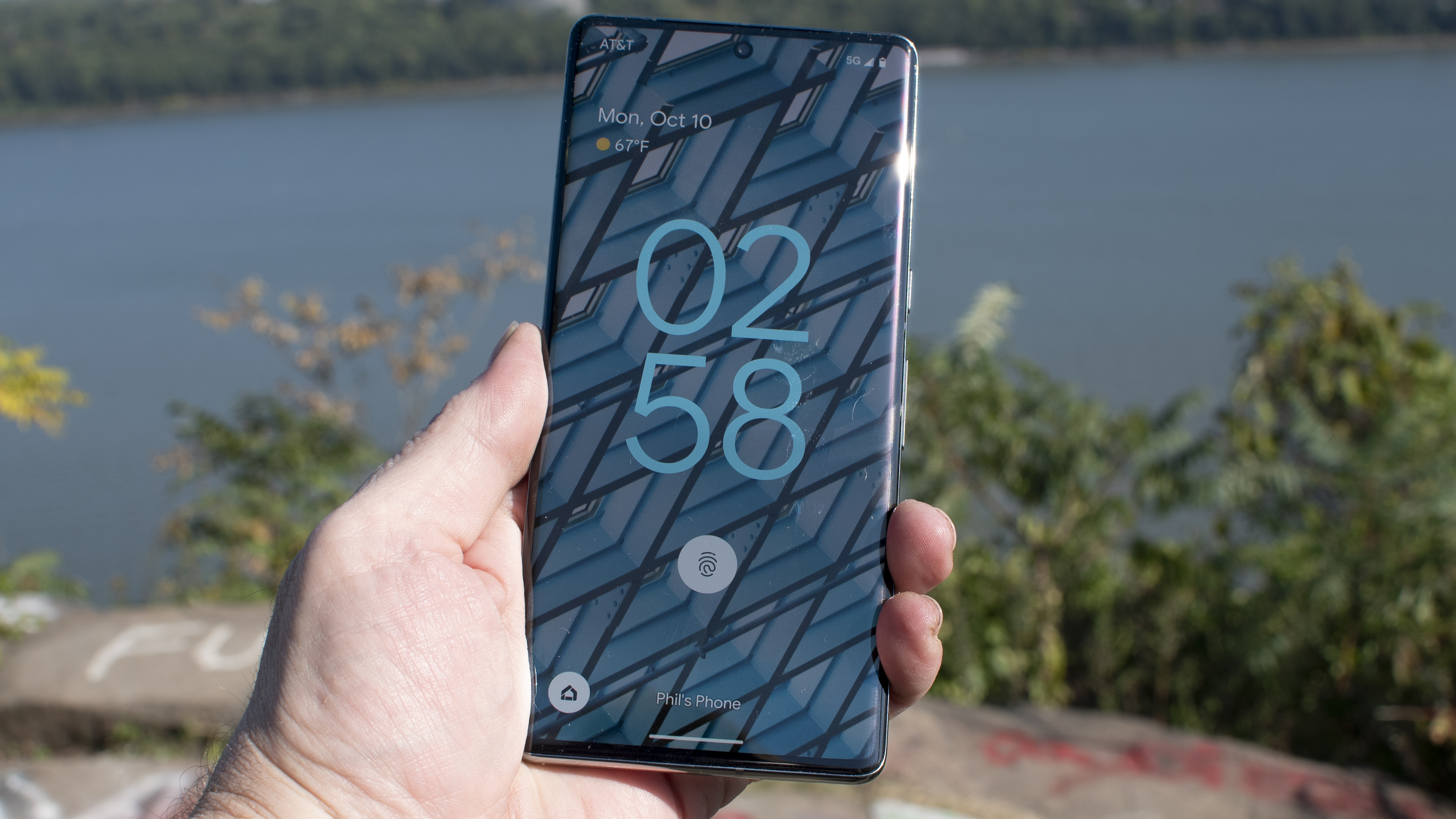 Not long ago, Google accidentally posted a marketing image showing the Pixel 8 Pro, and now the company seems to have made another similar but even bigger mistake, as the upcoming handset was briefly visible in Google's Phone Simulator.
This section of Google's site lets you see a detailed image of its phones from any angle, and highlights key features of them, so it revealed a lot about the Pixel 8 Pro. Spotted initially by X user @J0S3RL with imagery shared by @MishaalRahman, we can see for example that the Pixel 8 Pro has a SIM card slot.
That might not seem especially notable, but it had been speculated that the Pixel 8 Pro would be eSIM only, much like the iPhone 14 series is in the US. Of course, it's possible that some regions will get models that lack a removable SIM card, but this imagery appears to have been taken from the US version of Google's Phone Simulator, and if anywhere was going to be eSIM only, we'd think it would be there, since people are already getting used to that idea thanks to Apple.
No way. It happened AGAIN. Google themselves leaked the Pixel 8 Pro.You can see a full 360 degree view of the phone here, confirming the colors (Licorice, Porcelain, and Sky) as well as the components (like the temperature sensor). https://t.co/xfpn4t3tyR pic.twitter.com/UzmtR7ov1LSeptember 6, 2023
See more
Another notable detail is a list of the colors the Pixel 8 Pro will be available in, with Sky (blue), Porcelain (white), and Licorice (black) being the options. That's largely in line with previous Pixel 8 Pro color leaks, though we had heard mention of a Jade shade which is nowhere to be seen here.
The Pixel 8 Pro has been removed from the Phone Simulator now, but between Rahman's shared images and a video that @fahadbsami shared in reply, we also know that it features a temperature sensor (as has been rumored), and that the rear cameras include a wide lens, an ultra-wide, and a 5x telephoto – just like on the Pixel 7 Pro.
The other points of interest that can be highlighted in the Phone Simulator are largely as you'd expect – speakers, a microphone, a USB-C port, and an LED flash for example.
An accident or a marketing ploy?
Given that this information came essentially direct from Google, we don't doubt its accuracy, and it's a big leak – if it's a leak at all.
This seems like a serious mistake for Google to make, and we'd think the company would be extra careful after already accidentally posting a marketing image of the phone. So the other possibility is that this isn't a leak at all, so much as a way to tease the upcoming handsets and build up hype for them.
Without these leaks, almost all attention would be on the iPhone 15 line, which is set to be announced on September 12. So Google could be cleverly pulling some attention away from that, especially now that the company has revealed that it will announce these phones on October 4, so may well be starting a marketing push.
But it's also entirely possible that this is simply a major leak. Either way, you can take these details as more or less confirmed, and for everything else we'll bring you all the official news on October 4 – or before then if Google keeps posting about the Pixel 8 line.
You might also like