The Bear season 3: key information
– Hasn't been formally announced
– Filming unlikely to begin any time soon due to writers and actors strikes
– Unsurprisingly, no trailer has been released
– Key cast all expected to return
– Should pick up plot threads from previous two seasons
– Potential for more installments
The Bear season 3 feels like a mere formality at this point. With a Rotten Tomatoes score bordering on 100%, it's certainly caught the attention through its explosive, kitchen-based drama that's been rife with high tension. But, the question of whether The Bear will be returning for season 3 is left wide open to discussion. 
If you've seen The Bear's first two seasons, you'll have witnessed Carmy and his culinary staff battle to transform the downtrodden sandwich shop into a more refined fine dining experience. And, encompassing the work are the relationships between each of the crew coursing through the veins of each episode. 
While there's been plenty of chef lingo and recipes, and these six intense dramas if you're hungry for similar genre far to keep you entertained until the series returns, we're also here to provide even more as we break down everything we know about The Bear season 3. That includes when the critically acclaimed Hulu and Disney Plus show might be revealed, when it could launch on both streamers, cast details, plot specifics, and more.
Huge spoilers are coming for The Bear season 1 & 2, as well as potential spoilers for season 3. You've been duly warned. 
The Bear season 3 release date: what we know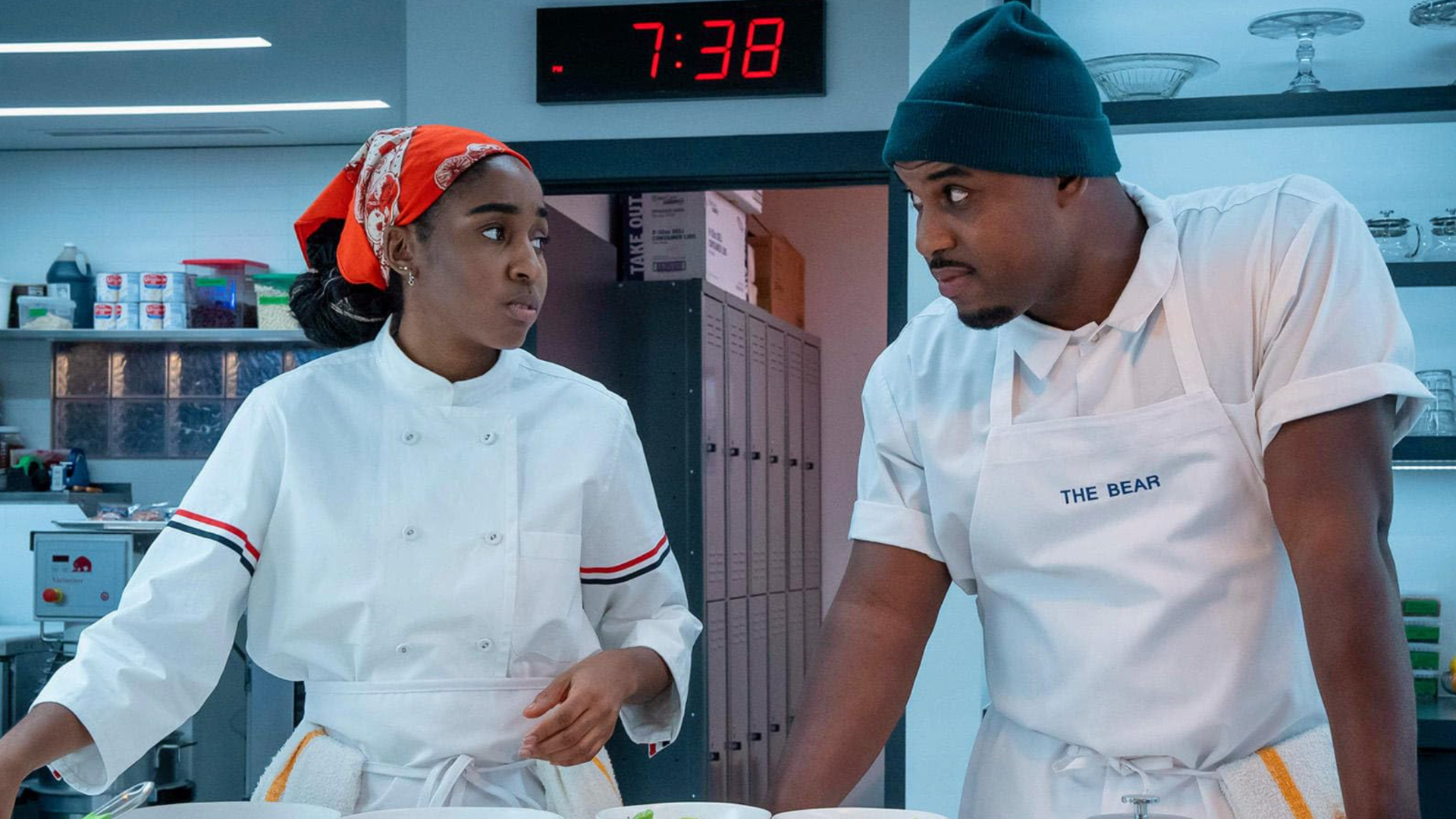 The Bear season 3 doesn't have a release date yet. It's not been renewed either but, given the acclaim it's been met with, and its increasing popularity, it's only a matter of time.
For now, let's take a look at the previous seasons to speculate on when it could arrive. Season 1 was released in June 2022, with season 2 following in June 2023. However, while we'd like to hope June 2024 would be a fair guess for its third season, there's the writers and actors strikes to consider, which has so far affected the development and release of numerous movies and TV shows. With no end in sight for the industrial action, it could be a long time before The Bear season 3 roars onto two of the world's best streaming services.
There is some potentially good news when it comes to the show's renewal while we wait, though. In August, The Hollywood Reporter (THR) revealed that The Bear creator Christopher Storer,has shared his plans for season 3 with actor Ayo Edebiri, who plays Sydney.
The Bear season 3 cast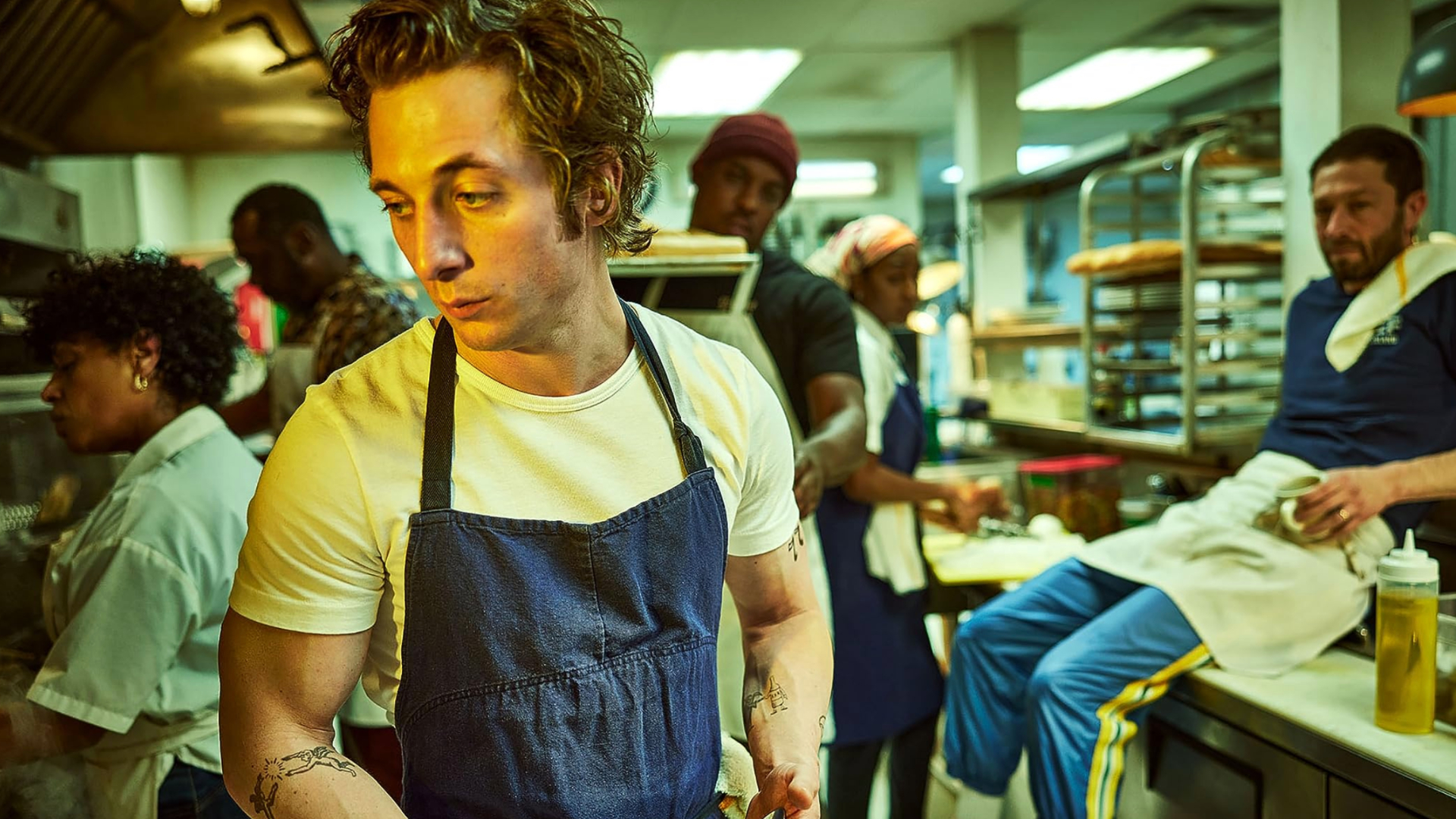 Potential spoilers for The Bear incoming.
Given how season 2 ended, we'd expect the following cast to return for The Bear season 3:
Jeremy Allan White as Carmen 'Carmy' Berzatto/Carmy
Ayo Edebiri as Sydney Adamu
Ebon Moss-Bachrach as Richard 'Richie' Jerimovich
Abby Elliott as Natalie 'Sugar' Berzatto
Lionel Boyce as Marcus 
Liza Colón-Zayas as Tina 
Matty Matheson as Neil Fak 
Edwin Lee Gibson as Ebraheim 
Oliver Platt as Uncle Jimmy
Chris Witaske as Pete  
Those are The Bear stalwarts, but that's without even mentioning the possible guest stars, of which there were plenty in season 2. 
We're talking – deep breath – Jamie Lee Curtis, Molly Gordon, Bob Odenkirk, Will Poulter, Olivia Colman, Sarah Paulson, Jon Bernthal, and Gillian Jacobs to name but a few. With Molly playing Carmy's love interest (although questionably, given how season 2 ended, but more on that shortly), Jamie Lee Curtis portraying Carmy's mother, and Jon Bernthal in continuous flashbacks as his late brother Mikey, there's some standout opportunities for returning cast members.
Unfortunately, we'll have to wait and see if any of the above return for fans to *ahem* feast their eyes upon in future seasons. Hopefully, some of them will be back, though.
The Bear season 3 plot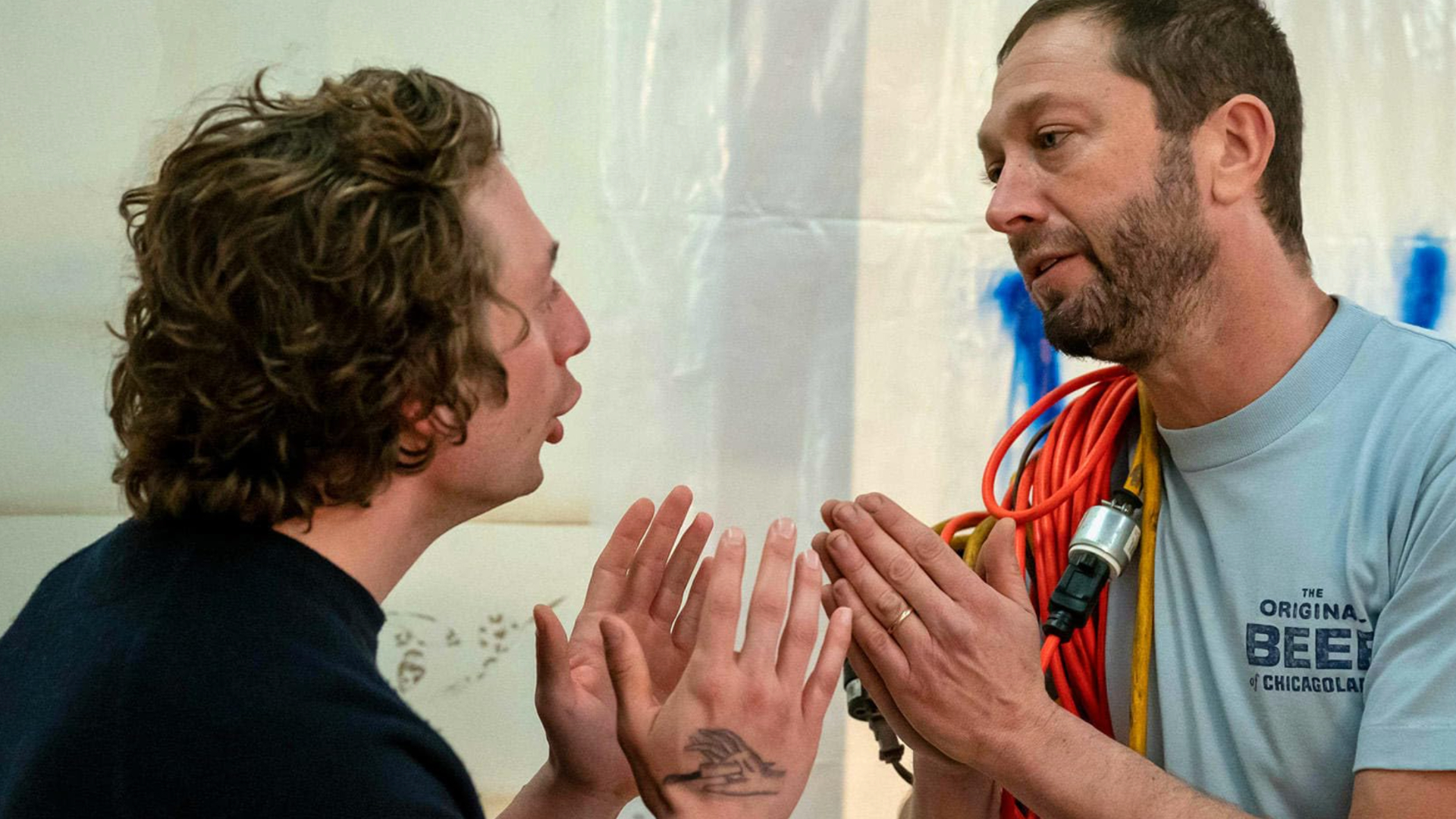 There's no official news concerning The Bear season 3 plot just yet. That's a given, really, when you consider it hasn't even been announced.
What we can do, though, is take a look at some of the plotlines of season 2 to hazard a guess as to where its successor could go. Major spoilers follow for the show's sophomore outing, so turn back now or skip ahead if you're not caught up.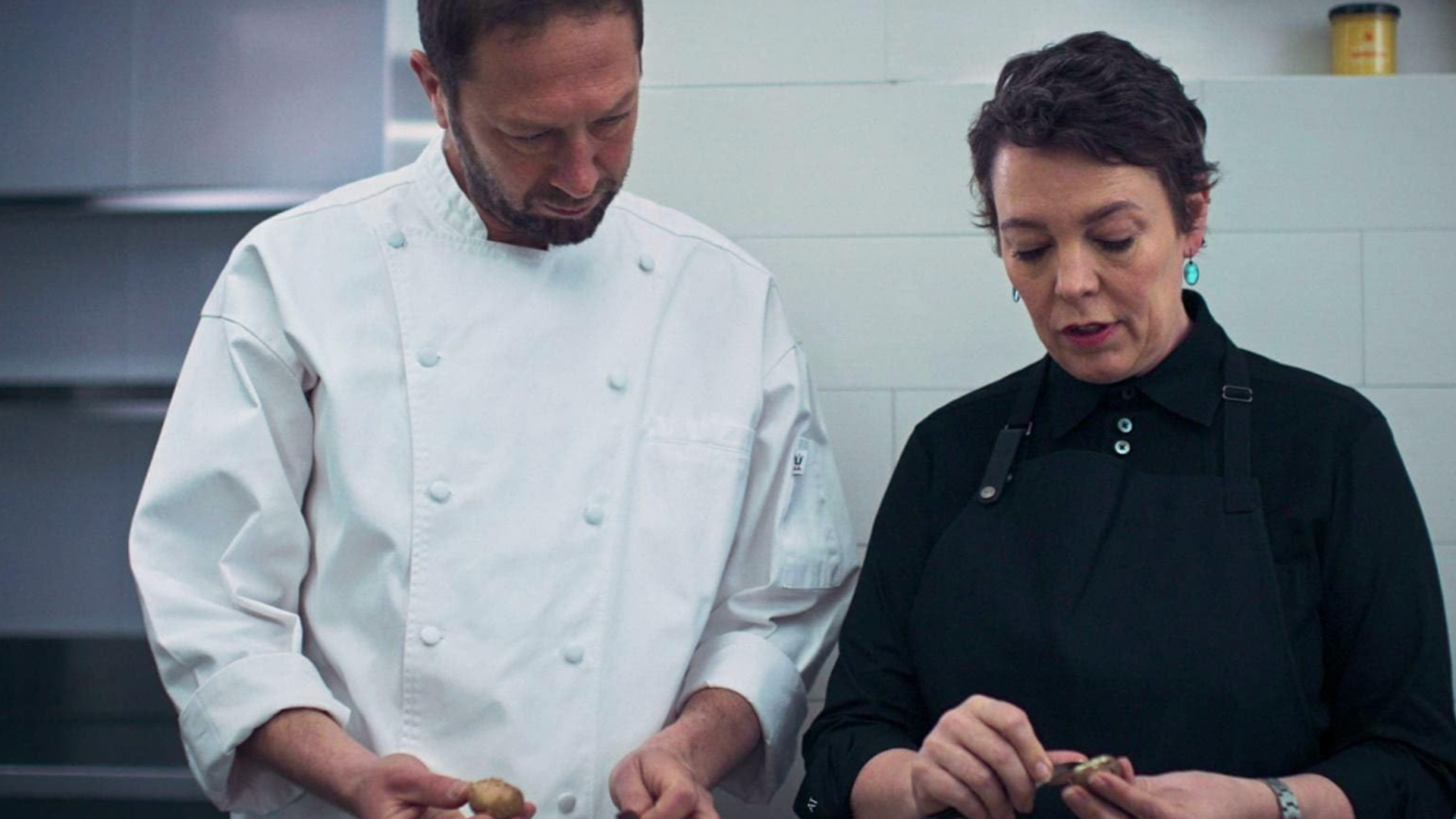 The season 2 finale saw a triumphant opening night for Carmy's new look restaurant. There was confidence in the kitchen, punters loving the food, and characters including Richie, Tina, and Sydney cool, calm, and collected. In true end of season cliffhanger fashion, however, there's long-suffering family trauma, Carmy and Claire's relationship on the ropes, and tensions with Richie all bubbling under the surface.
One character we also learnt a lot more about in season 2 was Marcus (Lionel Boyce), with The Bear digging deeper into his life outside the kitchen, although it mainly focused on his mother's ill health. As his confidence grew throughout the season, centred on a visit to chef Luca (Will Poulter) in Copenhagen leaving him truly inspired with new desert ideas, the finale saw him miss calls from his mom's carer, which could signify sadness and hardship for Marcus in a possible third season.
Speaking to Deadline, Boyce spoke about what he'd like to see for his character's future: "I think the thing to me that is interesting to explore is just like continuing the journey of aspiring for greatness. It's just a story of passion. All the writers do such a great job of arcing out specific stories for each character, so I'm excited to see where they'll take it. But for me, I would love to explore that."
There's also the potential simmering chemistry between Carmy and Sydney that has left viewers hypothesizing. However, Edibiri, who plays Sydney, feels that's not where the writers are heading. Chatting to THR, she said: "It's really not our thought process when we're making the show, and I understand it can be part of a show's culture – but I don't think they're going to get what they want."
Amongst other season 3 story threads are numerous other character relationships, including the fallout of Carmy's relationship, the continuous fight for The Bear's success now it's officially opened, and Uncle Jimmy's massive loan that still needs paying back.
Speaking to Digital Spy, it seems Ebon Moss-Bachrach has hopes for resolutions to some of those narratives, with a particular emphasis on The Bear becoming an established restaurant. "So now I'm curious to see what the day-to-day life is and if it's sustainable," he mused. "That would be a third season in my mind is like, 'Okay, so what is the new thing like?' Because they don't really get to see it too much."
The Bear season 3 trailer: is there one?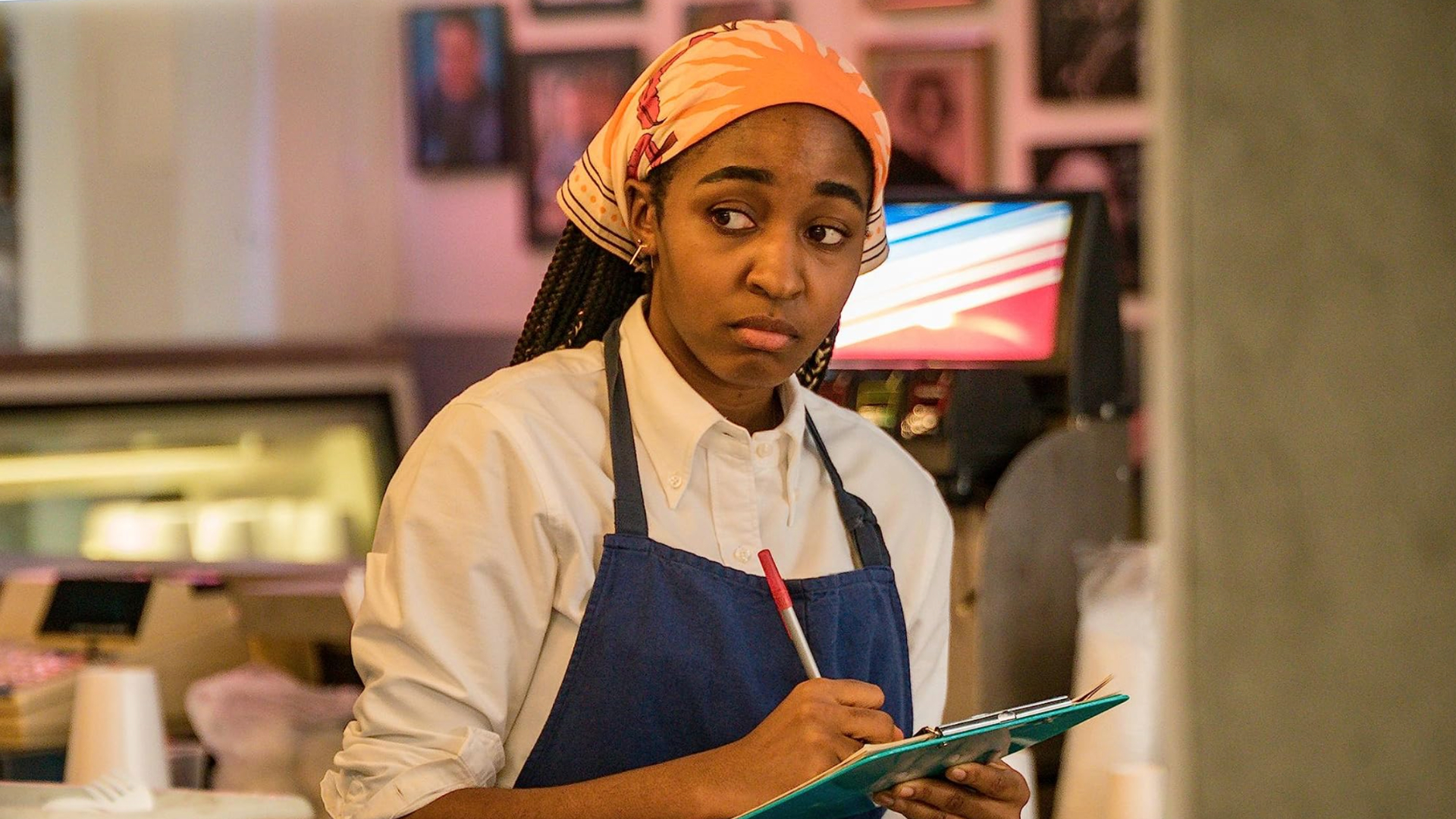 There's currently no trailer for The Bear season 3. We'll be sure to update this section once one is released.
The Bear: where to watch previous seasons
All episodes of The Bear seasons 1 and 2 are currently available to stream on Hulu in the US, and Disney Plus in the UK and Australia. Each season dropped in its entirety on the day of their releases. Should The Bear season 3 be announced, it'll likely follow suit with an all-season launch on these streaming titans. As we keep saying, considering it's one of the best Hulu shows and best Disney Plus shows around, it's nailed on that at least one more outing is in the offing. Speaking of…
Will The Bear return after a potential third season?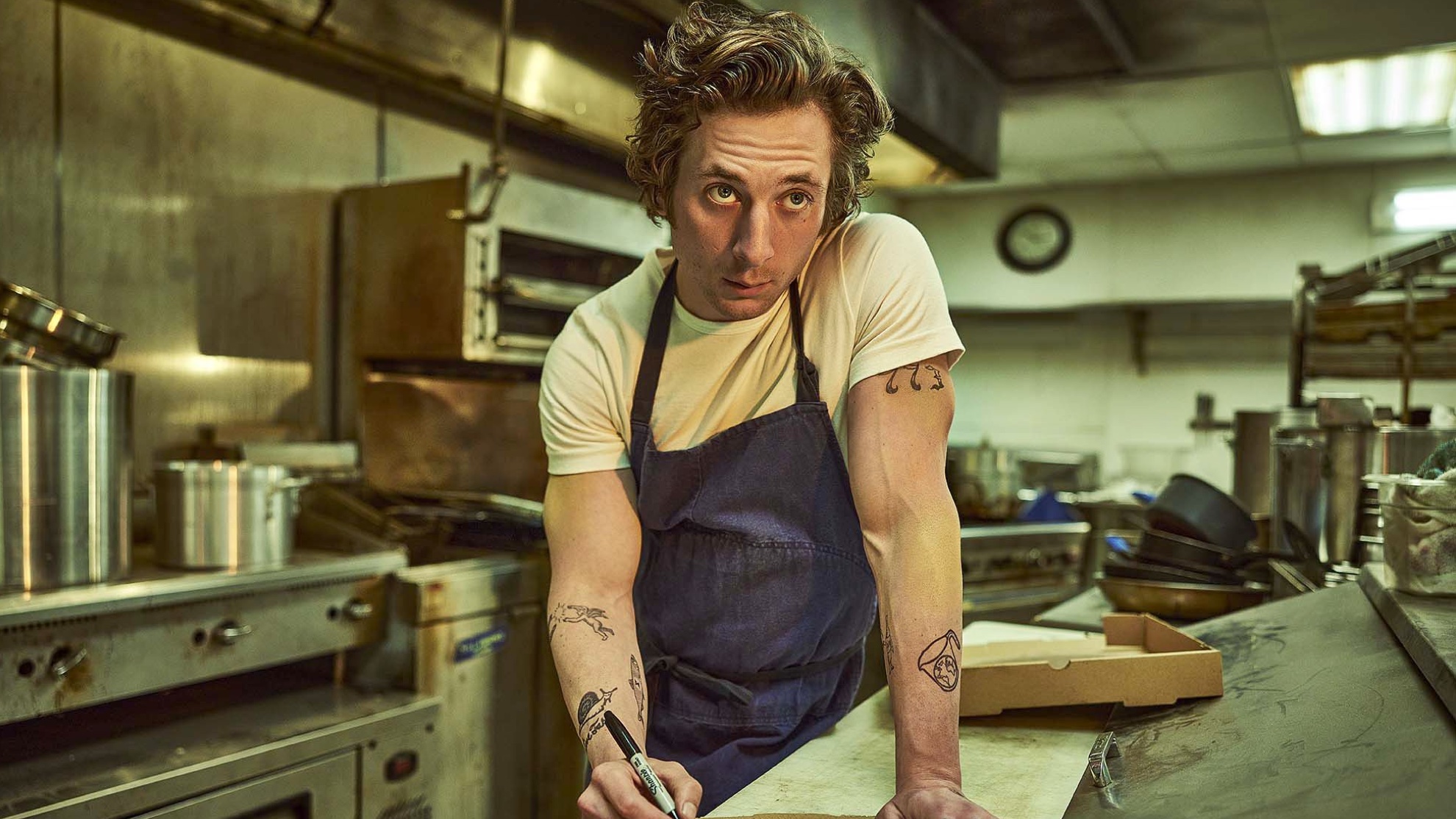 We'd be surprised if The Bear season 3 is the final entry in this beloved series. It's arguably FX's biggest TV hit so, unless its quality suffers a significant drop off in a potential third season, or people stop tuning in, we'd expect a fourth season to follow.
That said, it depends on how much story there's left to tell. As we mentioned, season 2 put The Bear – the restaurant, not the show – on the fine dining map. Season 3, then, should explore whether Carmy and company can battle to the very top and cement The Bear as one of the best restaurant experiences around. If they do, there might not be much more story or character development to cover in later seasons.
And hey, even if The Bear ends with season 3, it might be best to go out on a high. Ted Lasso only ran for three seasons on Apple TV Plus and look how well the adored and multi-award-winning soccer comedy-drama did. TV shows don't have to run until they've been, well, run into the ground. So, if The Bear season 3 brings the series to a fitting end, we'd be far happier seeing a pleasing conclusion to a terrific TV show, rather than watch it suffer as it tries to stay relevant in the increasingly competitive TV space.
You might also like
Source link