Fitbit updated its Sense, Versa and Inspire lines last year, but the Charge series is still in need of a Fitbit Charge 6-shaped refresh. At least a slight one.
Right now, the Fitbit Charge 5 remains one of the best Fitbit models the company makes right now, striking a perfect balance between slim fitness tracker and smartwatch functionality. We think a new model is likely to launch this year, but what will it offer? And when?
A couple of pieces of info have dropped online, telling us some of the Fitbit Charge 6 essentials. However, for the rest, we're going to have to rely on a bit of tech know-how and guesswork to predict what the fitness tracker will have. 
Fitbit Charge 6: Cut to the chase
What is it? Fitbit's newest fitness tracker
When is it out? Probably October
How much will it cost? Unclear right now, but probably around $150 / £150 / AU$220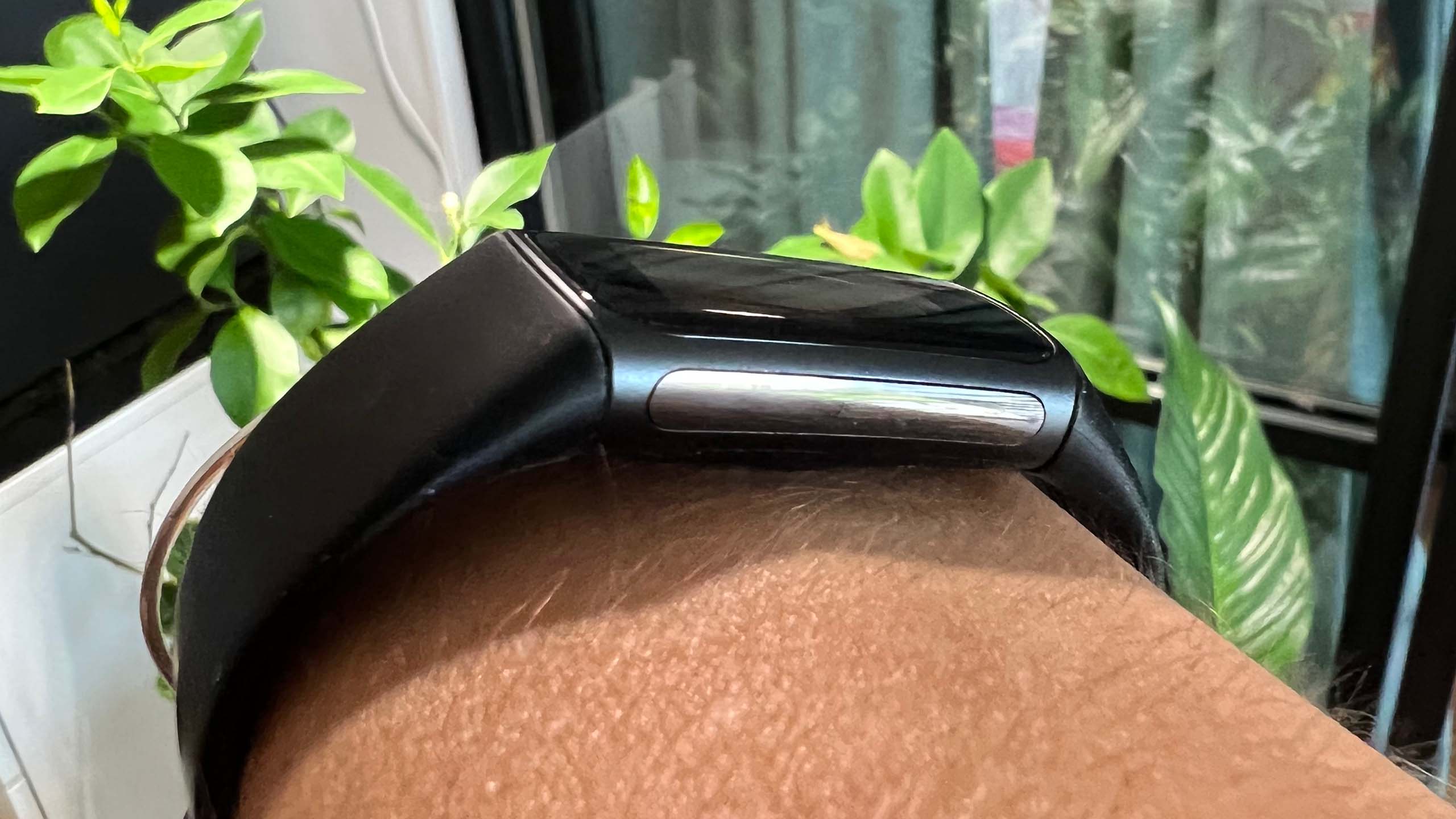 Fitbit Charge 6: Likely release date
The Fitbit Charge 5 was released in August 2021. It is not actually that old, but it was released less than 18 months after the Fitbit Charge 4 in April 2020. If you copy and paste that release gap to the release of the Charge 5, you end up with a Fitbit Charge 6 release date that has already passed by, so it's likely the Charge 6 will release sometime this year.
However, you only have to look at the Fitbit Versa 4 and Sense 2 to see the old Fitbit release schedule has been thrown out of the window. There was a year gap between older Versa models, and a full two years between the Fitbit Versa 3 and Fitbit Sense, and Fitbit Versa 4 and Fitbit Sense 2. 
A similar two-year gap would leave the Charge 6's release sometime in August, but we're already past that. We now know that a Google event to announce new products will be taking place on October 4 this year – it's possible a new Fitbit will be announced there. 
Fitbit Charge 6: Design
The Charge 6 is going to look near-identical to the Charge 5 according to "a source" cited by 9to5Google back in September 2022.
This means a curved glass top, and metal borders around the OLED screen. We're largely happy with the Charge 6 keeping the same appearance. The Charge 5 is a handsome wearable, and the Charge 4 and Charge 3 kept the same cute style. 
It also means the Charge 5 is going to inhabit the same design space, somewhere between a basic tracker band and a smartwatch. It's not a bad place to be, and the Charge 6 fills the in-between space nicely.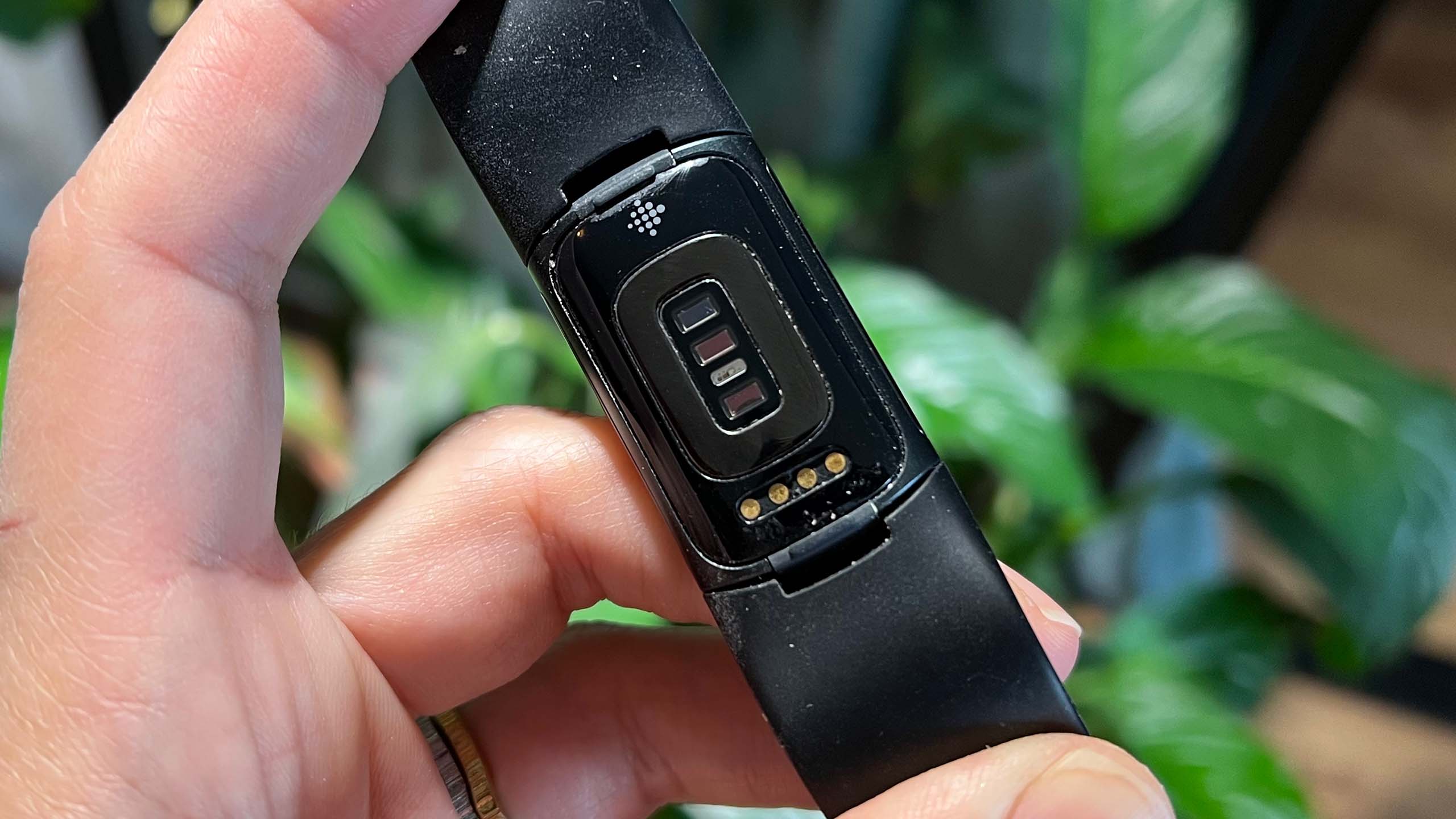 Fitbit Charge 6: No Wi-Fi, but it does have the rest
A Fitbit watch believed to be the Charge 6 has also gone through the FCC process, as highlighted by NotebookCheck.All gadgets sold legally in the US end up on the Federal Communications Commission database, which records the wireless communications standards they use. These documents suggest the Fitbit Charge 6 has NFC, GPS with GLONASS, and Bluetooth Low Energy, but no Wi-Fi. This is exactly what we'd expect the Charge 6 to have, largely because it's what the Charge 5 has too. 
However, there is a complicating factor here. The "FB423" assignation this device has in the FCC's files is also mentioned in the latest version of the Fitbit Charge 5 manual. 
It suggests Fitbit may simply have switched to a slightly different formulation of Charge 5 late last year, around when the Versa 4 and Sense 2 arrived. The FB423 could be a Charge 5 that uses some different wireless chips. However, we do think the wireless connections this watch uses will be the same as those of the Fitbit Charge 6.
A similar low-power device from Fitbit, with the product code G3MP5, has been seen on both US and Singaporean communications equipment databases. Combined with Google's October event announcement, it suggests we could be seeing a new Fitbit very soon. 
Fitbit Charge 6: cEDA sensor
The clearest new feature for the Fitbit Charge 6 is one introduced in the Sense 2. The Sense 2 offers the company's once spotlight-grabbing EDA sensor. This estimates sweat production in your skin and takes it as a stress indicator. 
Fitbit's Sense and Charge 5 have 'first generation' EDA tech, which needs active participation to work. You start the stress tracking session, with your hand touching the electrodes on the watch face. Wait two minutes and the Fitbit tells you how stressed you are. It is not a particularly natural interaction. 
The Fitbit Sense 2 has a cEDA sensor, a continuous electrodermal activity sensor, which can work in the background. This records when there are EDA "events", and asks you if there was a particular emotion attached to them. 
It's a little bit fluffy, fuzzy, but at least you don't have to derail your day to use the EDA feature, as you currently do with the Charge 5. cEDA sensing is an obvious candidate for the Charge 6 feature list.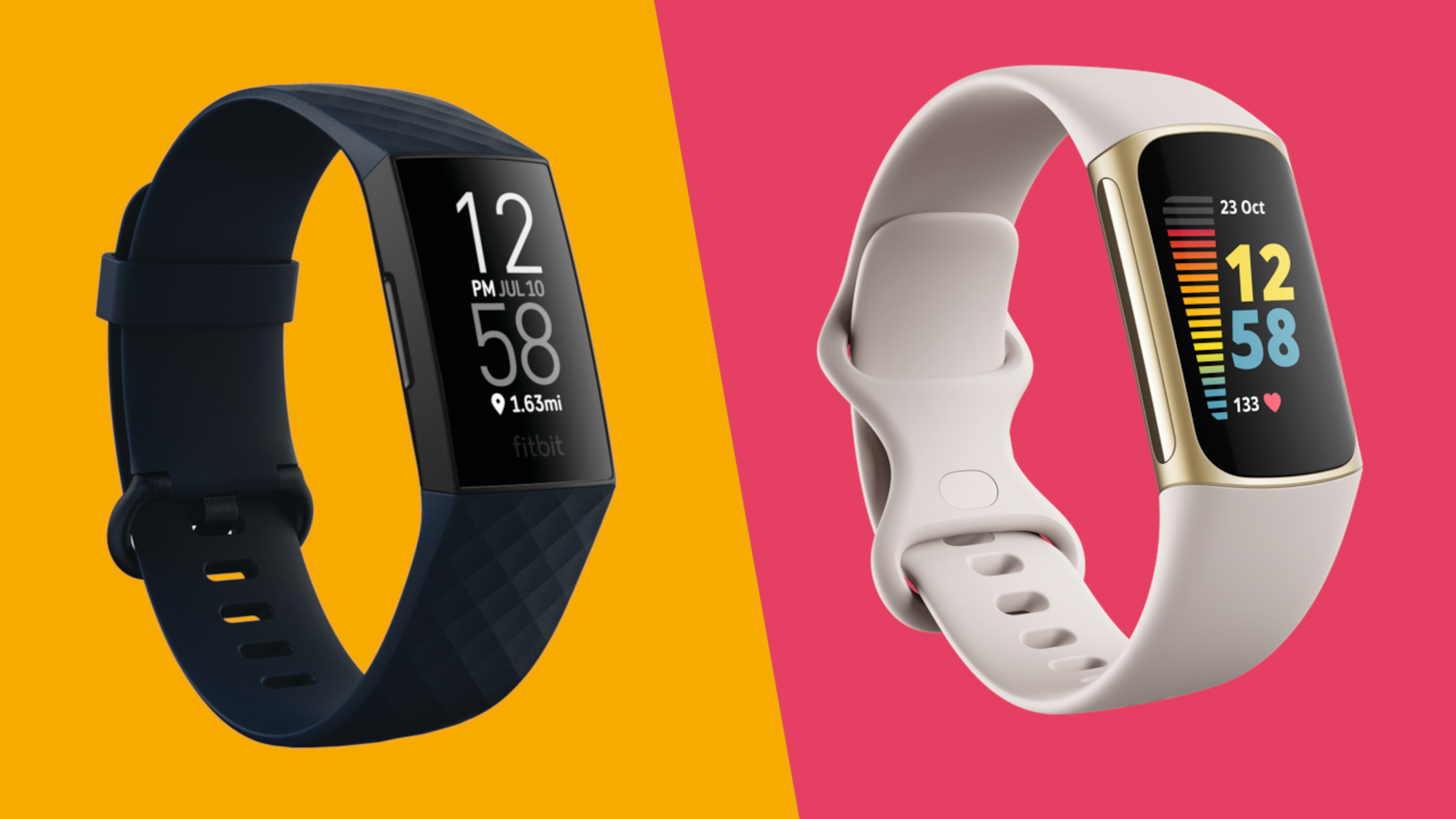 Fitbit Charge 6: Smart features
An upgrade to the Charge series' wireless payments is another obvious route for a Charge 6 upgrade. The Charge 5 offers Fitbit Pay, but the follow-up should really support Google Pay too, just like the Sense 2 and Versa 4. How much this matters depends on where you live. Loads of banks support Fitbit Pay in the US, but in the UK none of the "mainstream" banks bar Santander are on board. Far more banks support Google Pay there. 
The exact mechanic within the latest Fitbit models like the Sense 2 is that they port Google Wallet, rather than Pay, thanks to Google's ownership of Fitbit. For us end users there's not much difference, but the latest incarnation of Wallet is designed to store tickets, digital ID cards and the like as well as payment methods. 
Now it's time to delve into features we think are less likely. We want some form of music control in the Charge 6 that does not revolve around getting control via the notifications system. 
This means either a micro app that acts as a remote control for music played on your phone, a reinstatement of the Spotify mini app that was removed from the Charge series in the Charge 5. Or full-on local music playback, as seen in the Garmin Venu Sq 2 Music and Huawei Watch GT 3. 
However, we think this is not on the cards unless we also see a change in Fitbit's higher-end watches. The Sense 2 and Versa 4 also lost all forms of music control. As we wrote about in a recent opinion piece, the Fitbit you once knew doesn't really exist anymore. It's a sad situation.  
That we have another request for a feature present in older Charge wearables tells you something about the direction of Fitbit's gadgets. We want the altimeter to return in the Charge 6. It was present on the Charge 4, but lost in the Charge 5. An altimeter is used to determine how high you climb when walking or running, expressed as flights of stairs. It's a good feature for passive fitness tracking when you won't use the Charge 6's GPS as part of an active exercise session. 
Fitbit Charge 6: Third-party apps and future features? 
Will the Fitbit Charge 6 have third-party apps? We do not think so. 
The branch of Fitbit's operating system used by the Charge watches is that of the Inspire and Luxe watches, not the Sense 2 and Versa 4. While Charge watches can do a lot, they are not meant to be like smartwatches. 
And when Fitbit has all but stripped the top-end watches of third party app support, it makes no sense for the step-down Charge 6 to head in the opposite direction. 
Some of the more interesting Fitbit news in a while just dropped too: the company has patented a method of measuring blood pressure that involves the wearer pressing against a force-measuring screen. It's a method of getting the results of a blood pressure cuff without needing an gainly inflatable strap like the Huawei Watch D's. 
Could this be part of the Fitbit Charge 6? We highly doubt it. Remember, we've been told the Charge 6 will look just like the Charge 5, and the pressure tech likely wouldn't work well with a watch face of such small surface area. As ever, patent filing are also simply not good ways to predict future hardware.  
Source link