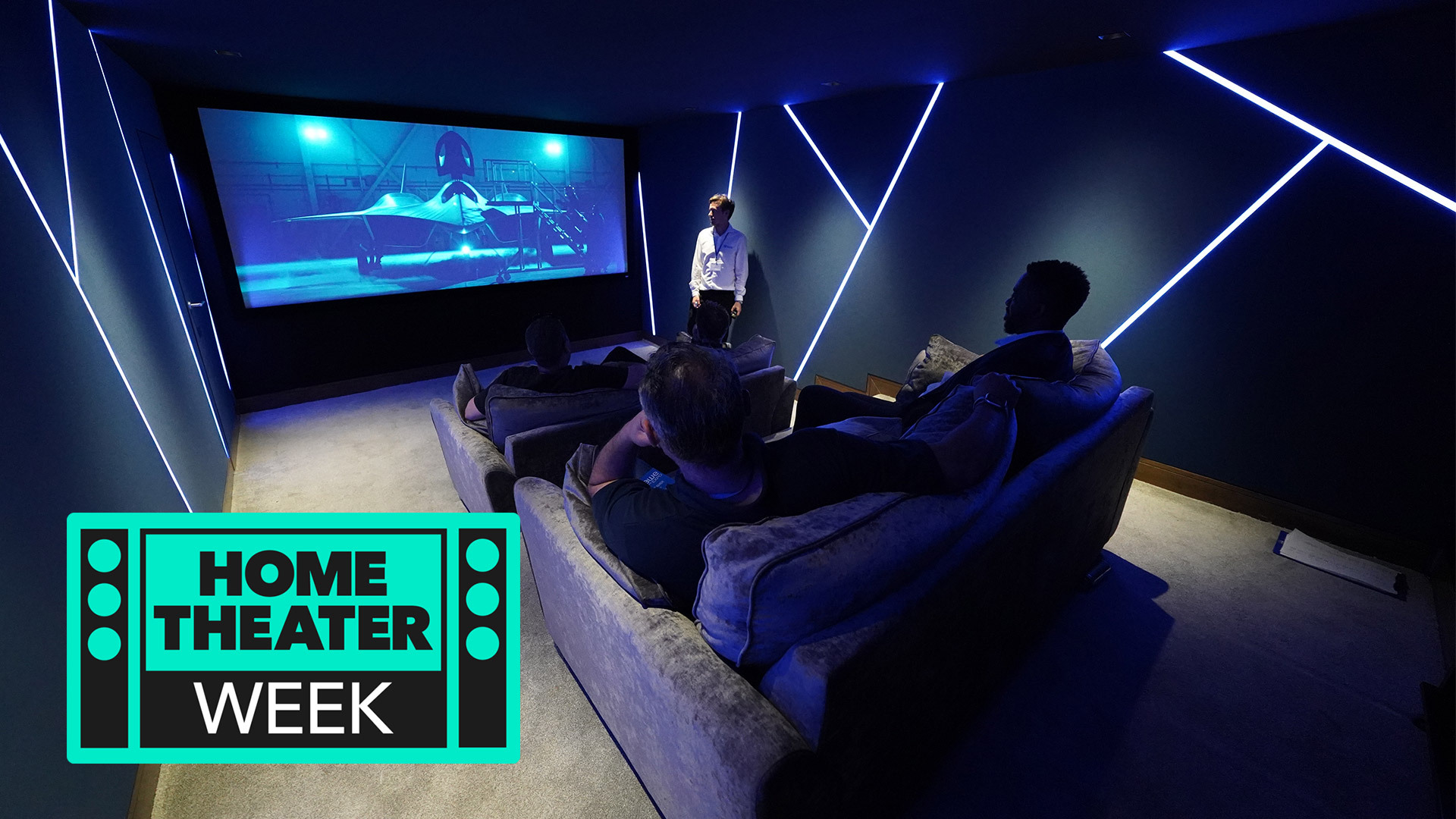 While every week is home theater week for us on TechRadar, with the annual CEDIA Expo 2023 set to begin on September 7, this one is officially Home Theater Week 2023. We've prepared a series of articles to help showcase how you can get the most out of your home entertainment setup this week.
For those that aren't familiar with this industry event, it's where more than 20,000 home tech professionals converge in Colorado to showcase and discuss their finest custom installations – think luxury home theaters that cost the same as a house. 
We've seen some of the most cutting-edge tech in home entertainment, from the best Dolby Atmos soundbars to luxury Leica projectors, so we're always on the hunt for ways to bring the most spectacular tech home. Not everything will reach the thrills from the likes of a Perlisten/Dirac home theater, but we can all dream together.
What can you expect from this year's Home Theater Week? 
We'll be updating this article with all the features from TechRadar's Home Theater Week 2023 so be sure to bookmark this page to find out more about which stories we'll be covering, from advice on getting the perfect audio setup to the merits of giant TVs versus projectors. We'll also be wrapping up the week with a feature of the seven home theaters to die for.
In the meantime, there have already been some exiting new announcements in the world of home theater technologies, including Dolby Atmos' new FlexConnect, which takes the idea of home theater speakers systems in a new direction. We got to try it at IFA and were blown away by how much this will be a game-changer for TV audio.  
At the same, DTS unveiled a similar update to its Play-Fi platform to support surround sound formats like Dolby Atmos, DTS:X and IMAX Enhanced wirelessly to speakers. Those update were both announced just last week and plenty more will likely be on their way so stay tuned!
Source link