Are you thinking about buying a new Amazon Fire TV Stick 4K? We'd suggest postponing that purchase, as some new regulatory approvals suggest that two new Fire TV sticks are coming very soon.
As spotted by the tech reporter Janko Roettgers (via AFTVnews), Amazon has just submitted two 'Digital Media Receiver' devices for FCC approval, which is usually a strong sign that the products are due to launch imminently.
The FCC filings don't mention the Fire TV Stick by name, as is generally the case, but they do contain several clues that point towards them being new versions of Amazon's streaming stick. 
Aside from that 'Digital Media Receiver' description (which has been used for previous Fire TV devices), the filings describe the devices being tested with a large LG accessory (most likely a TV or monitor) and a Bluetooth accessory, which could be the Fire TV's remote control.
But which Fire TV Sticks might these two new models be succeeding? Right now, it's hard to say, as the only difference between the two (according to the filings) is that one is a Wi-Fi 6 device and the other has Wi-Fi 6E (a slightly speedier form of wireless connectivity with lower latency).
Still, as AFTVnews points out, this suggests that the new streaming sticks are 4K models, as the current third-gen Fire TV Stick and Fire TV Stick Lite (which came out in 2020) are likely too low-end to be able to squeeze in the latest Wi-Fi tech at their price points. The current Fire TV Stick 4K Max also already supports Wi-Fi 6.
Another hint that the two new models could be successors to the first-gen Amazon Fire TV Stick 4K and Fire TV Stick 4K Max is the fact that the latter is currently down to its lowest-ever price for non-Prime members in the Labor Day sales.
Another possibility is that Amazon is planning to launch a new Fire TV Stick 4K and a new Lite version to go alongside it, which would match the lineup for its standard Fire TV Sticks. 
Either way, it doesn't look like we'll have to wait long to find out – according to David Limp (Amazon's Senior Vice President of Devices and Services), the tech giant will be hosting a big launch event on September 20, and we're expecting new Fire TV Sticks to be among the announcements.
---
Analysis: a FAST route to lots of free TV channels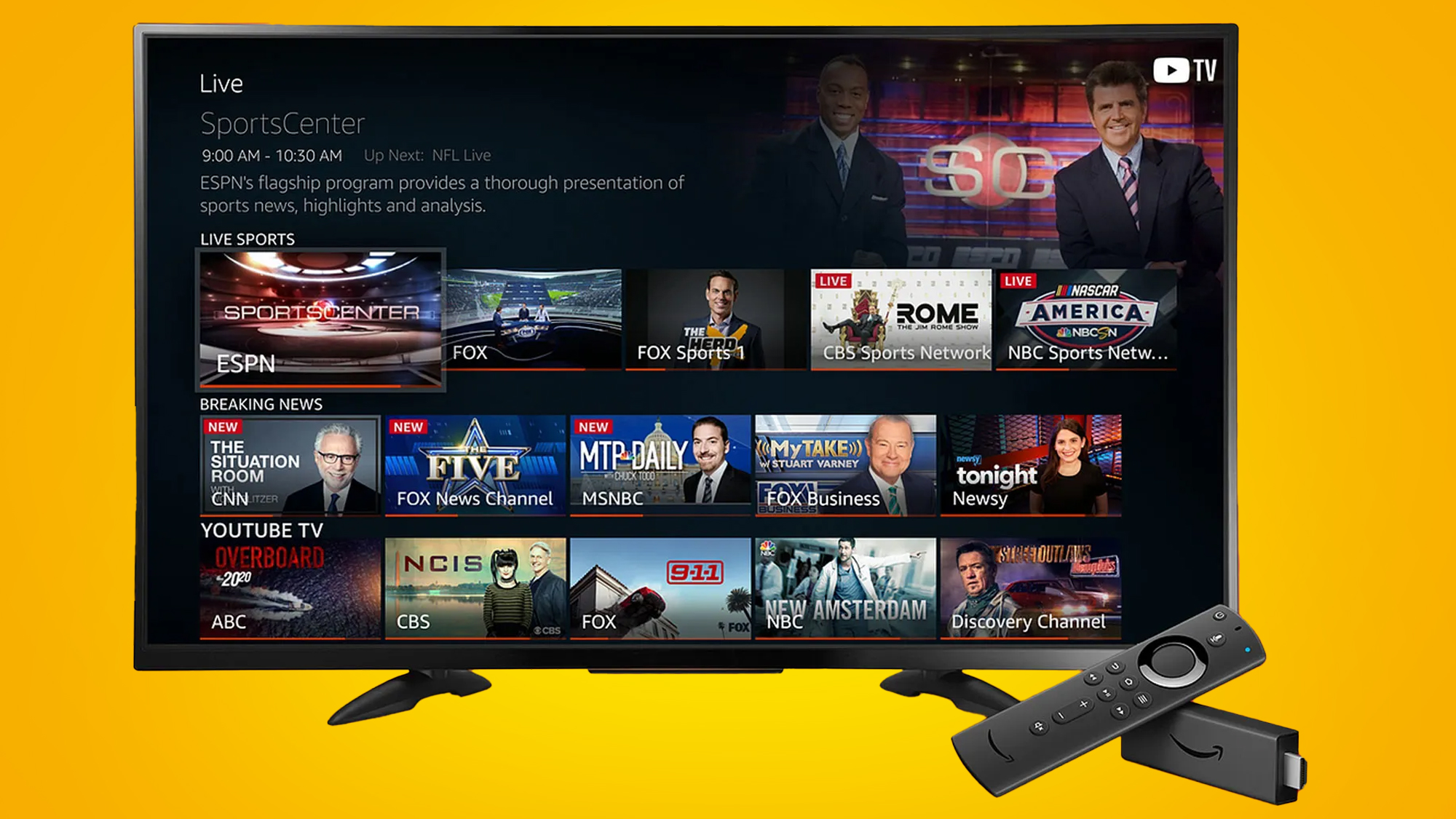 Amazon's Fire TV Sticks have been among the best streaming devices you can buy for a while now, but strong competition from Roku, Google and Nvidia has pushed them down our pecking order – which means the launch of some new models would be very welcome.
The rise of FAST TV (or free, ad-supported streaming television) has made affordable streaming sticks more appealing than ever, and Amazon Fire TV Sticks were recently updated with tons of free streaming channels.
That update added a new travel TV section, a bunch of new shows from the NHL, Xbox and TMZ, plus a minor redesign to help you browse the many content categories, which include news, sports, music, gaming, comedy and more.
With the Fire TV Stick also supporting popular apps like Sling Freestream, Tubu and Xumo Play, the little streaming devices are becoming a cheap way to get access to lots of free, ad-supported TV.
The hardware itself can also make a big difference to the experience. We particularly enjoyed the slicker performance and faster wireless connectivity of the Fire TV Stick 4K Max compared to Amazon's cheaper devices, so some upgrades along those lines could again see the range riding high in our guide to the best streaming devices.
You might also like
Source link