If you're deep into your Spotify stats, you should know that a host of external apps and websites have sprung up, ready to offer you a new perspective on the music you listen to and how you listen to it – and perhaps reveal some insights that might surprise you.
Every year we see Spotify do its own deep dive into its users' listening history in the form of Spotify Wrapped, but that's just the start of what's possible. By plugging in one or two or more of these web apps into your Spotify library, you can create all kinds of weird and wonderful breakdowns of your tunes.
Here we've picked out 7 of the best tools that you can connect to your Spotify account and see your listening habits in a different way – and the more time you spend on Spotify, the more detailed these insights are.
1. Stats for Spotify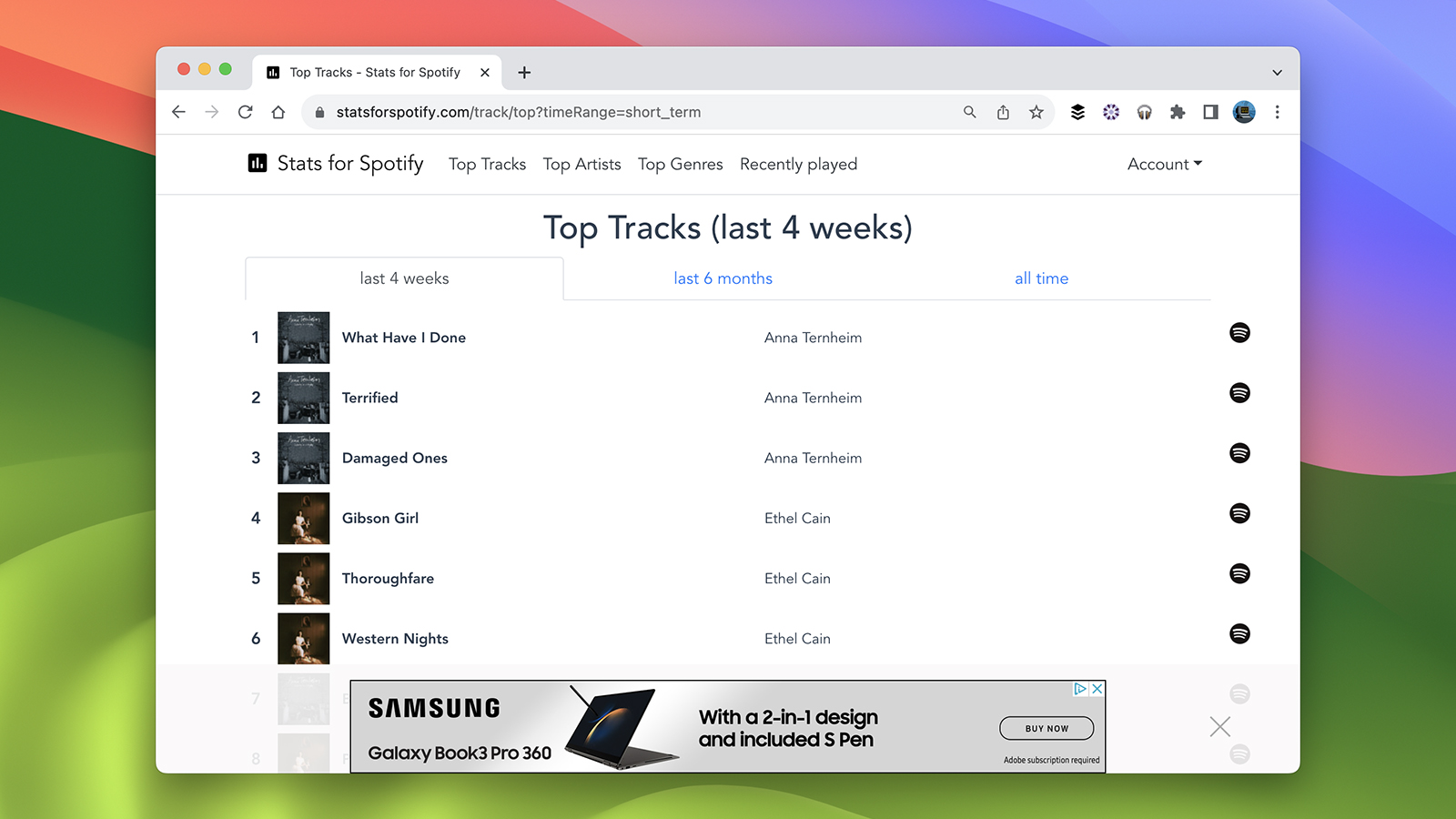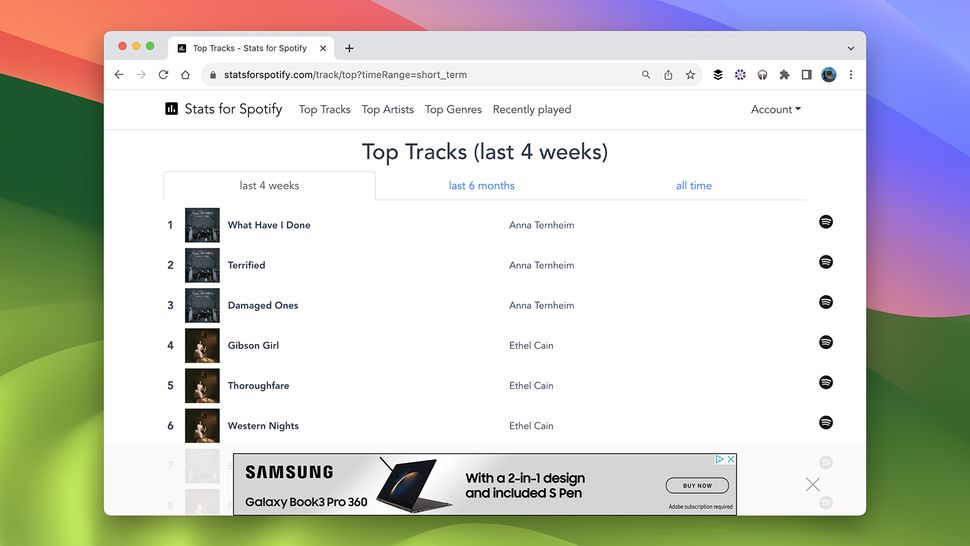 Stats for Spotify tells you pretty much everything you need to know about it in its name: you get a comprehensive breakdown of everything you've listened to on the streaming service in seconds, just by clicking on the Login with Spotify button.
Once you've logged in, you can pick from Top Tracks, Top Artists, and Top Genres. In each case, you have the option of seeing data from the last four weeks, the last six months, or ever since you opened your Spotify account (which could be well over a decade).
The site gives you a reason to keep coming back too, because it can show you changes in chart positions since you last visited. What's more, you have the option to export any of the charts you see as playlists which you can then listen to through the Spotify apps.
2. How Bad is Your Streaming Music?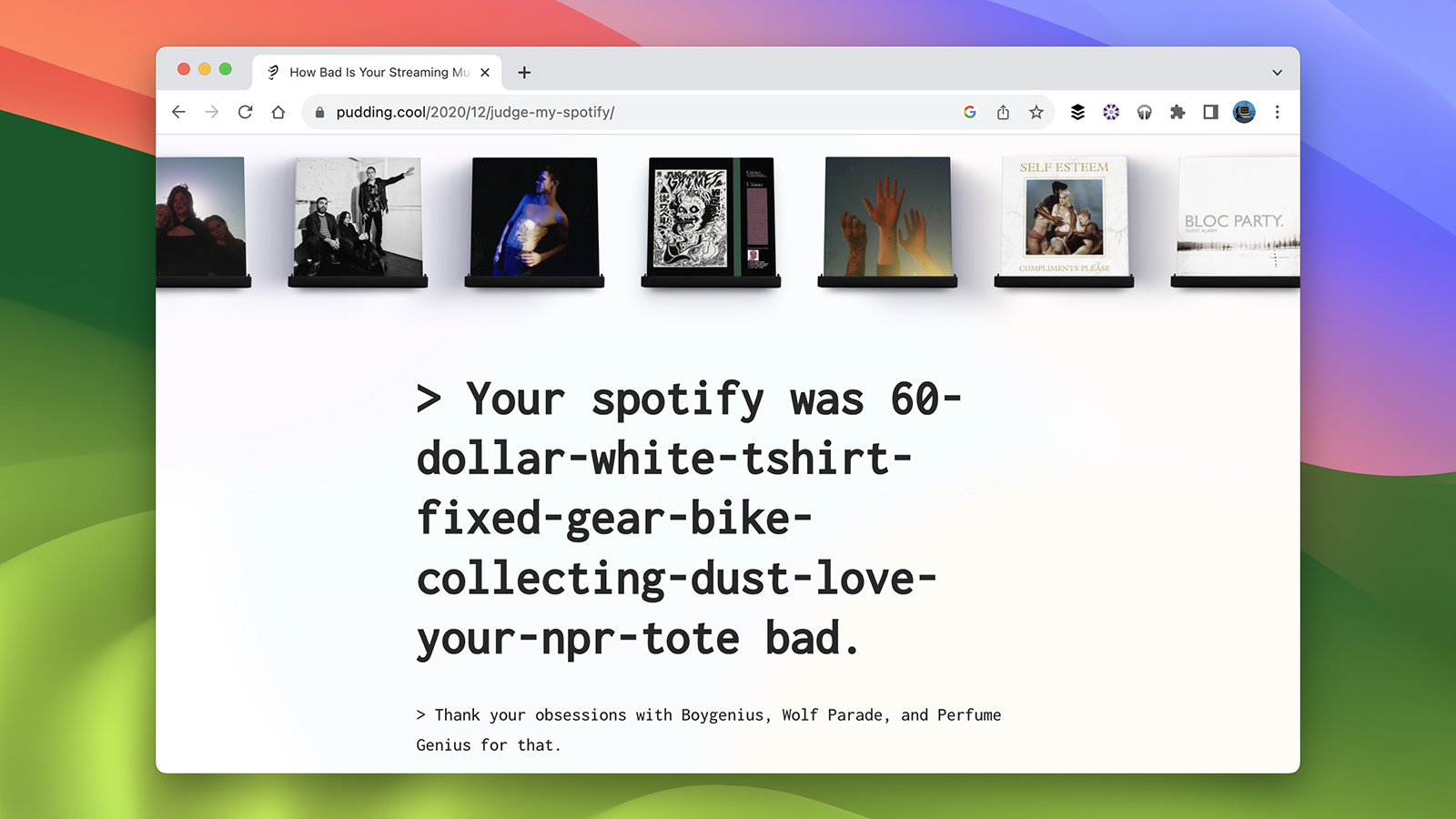 For a more tongue-in-cheek look at your listening habits, try the How Bad Is Your Streaming Music? site. It's not just for Spotify, because you can connect up your Apple Music account to it too, but the features are the same no matter which account you use.
The site is apparently powered by a "sophisticated AI" trained on data from well-known trendsetters in music – we're not sure how true that is, but the queries we got asked about the more dubious parts of our listening history made us laugh, at least.
For example, we were asked if we listened to the Killers "ironically" or not, and were met with several other sarcastic comments. At the end of the analysis process, you'll be told just how bad your taste in music is, in an entertaining and imaginative fashion. 
3. Last.fm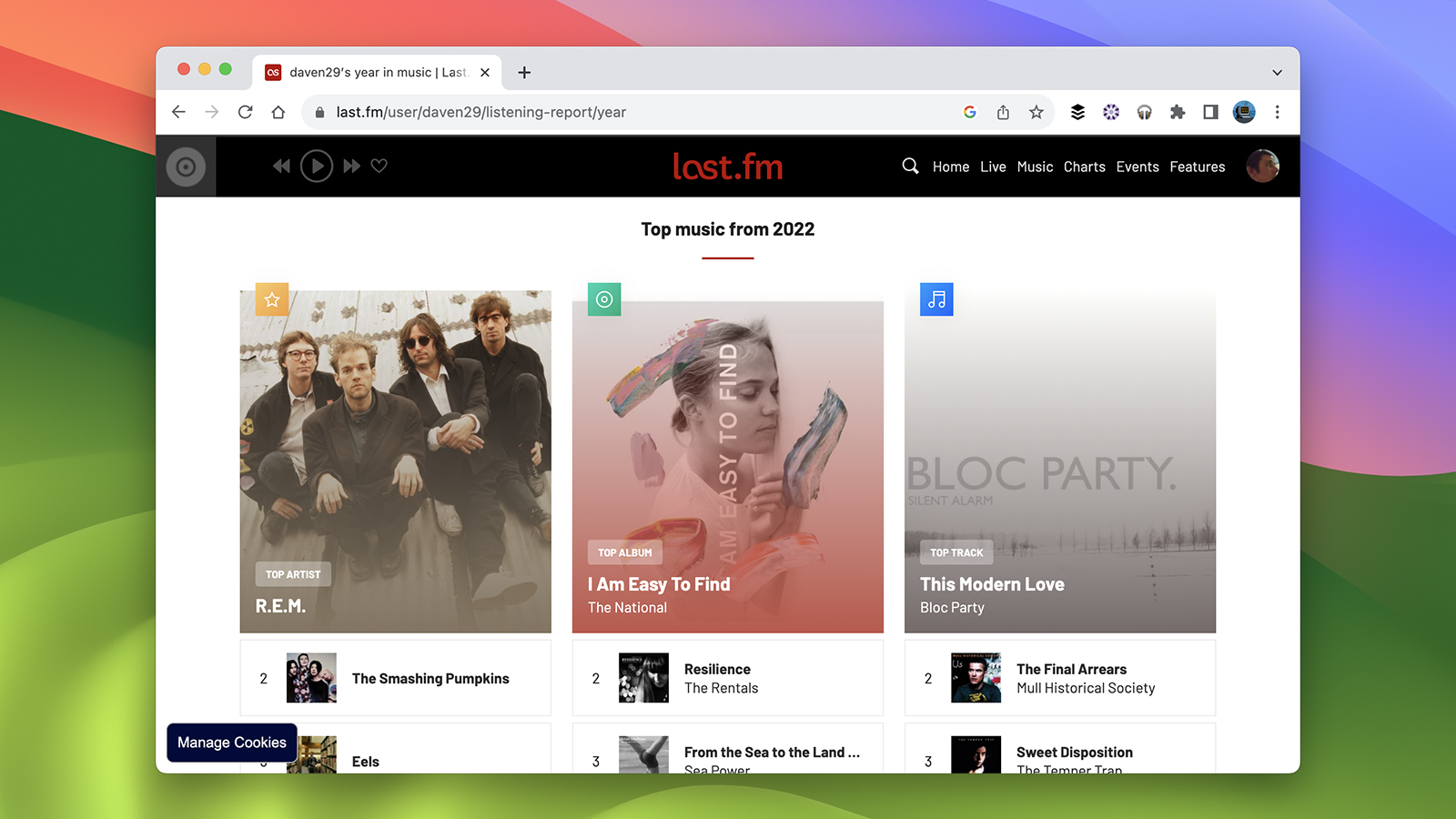 One of the reasons why you might want to use Last.fm to analyze your Spotify listening history is that it supports all kinds of other music streaming services, too. If you want a central place where all your music habits are gathered together, Last.fm could be it.
After you've connected Spotify and any other streaming services to your Last.fm account, there are heaps of listening statistics to browse through. You can look at breakdowns by artist, album and song, across recent history or periods spanning several years.
Something else Last.fm does really well is recommend new music that you might like, based on what you've already got in heavy rotation. Like the new Spotify AI DJ, it's a great way of discovering artists that you might not have otherwise come across, courtesy of the Last.fm algorithm.
4. Obscurify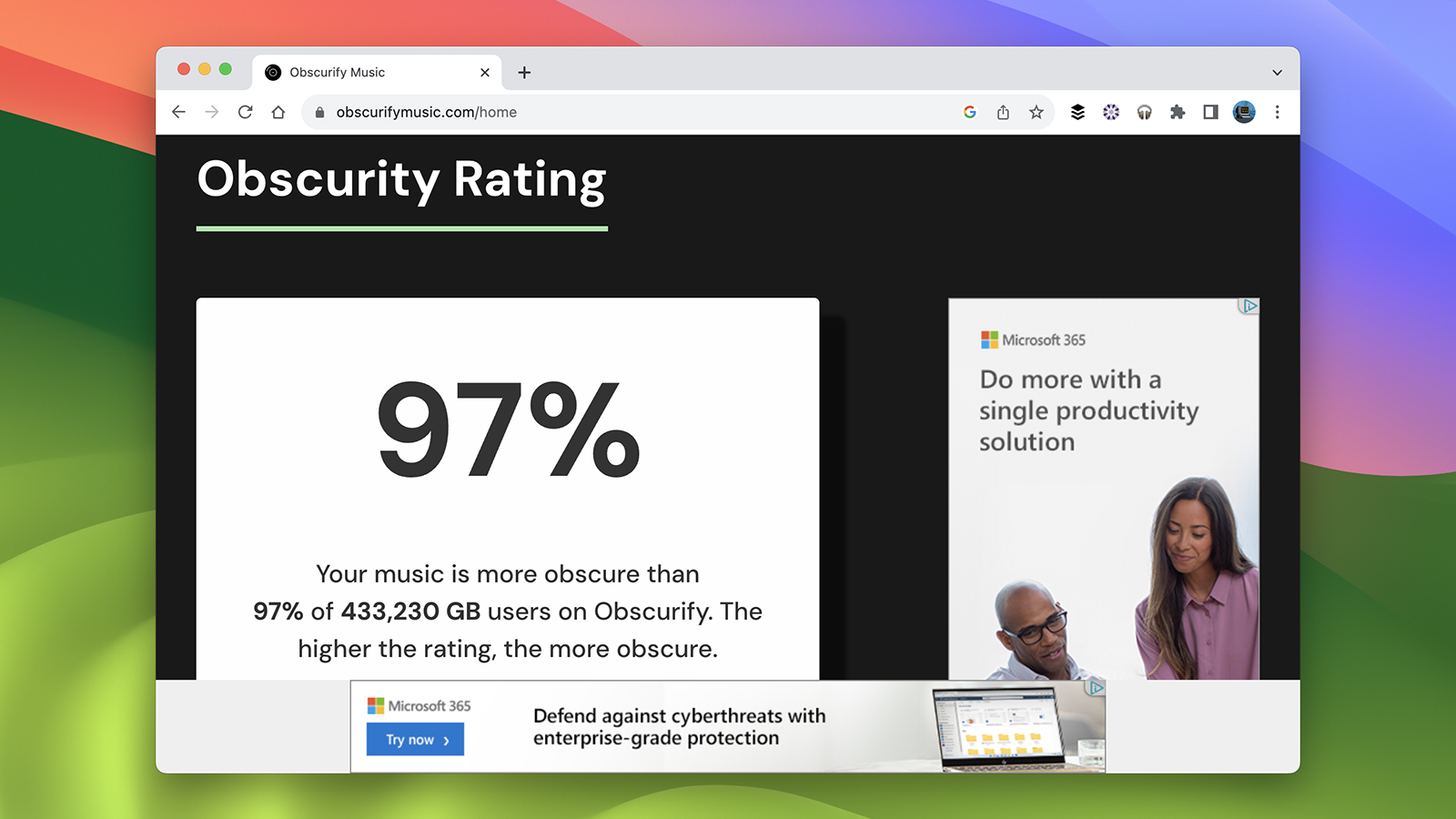 Obscurify is a tool for those who like to think their music taste is a level above the average: it'll analyze your Spotify history and tell you just how non-mainstream your choice of artists and genres is, compared to their popularity across the whole of Spotify.
Dig further into the data, and Obscurify can tell you about the average mood of the songs you listen to, and whether it's getting happier or sadder. Your listening habits are also ranked on their energy levels, danceability and acousticness, so there's lots to explore.
The site will tell you which of the songs and the artists in your Spotify record are the most obscure, and will even throw up some suitably niche recommendations that you might want to check out at the end, so your library can become even more eclectic.
5. Spotify Pie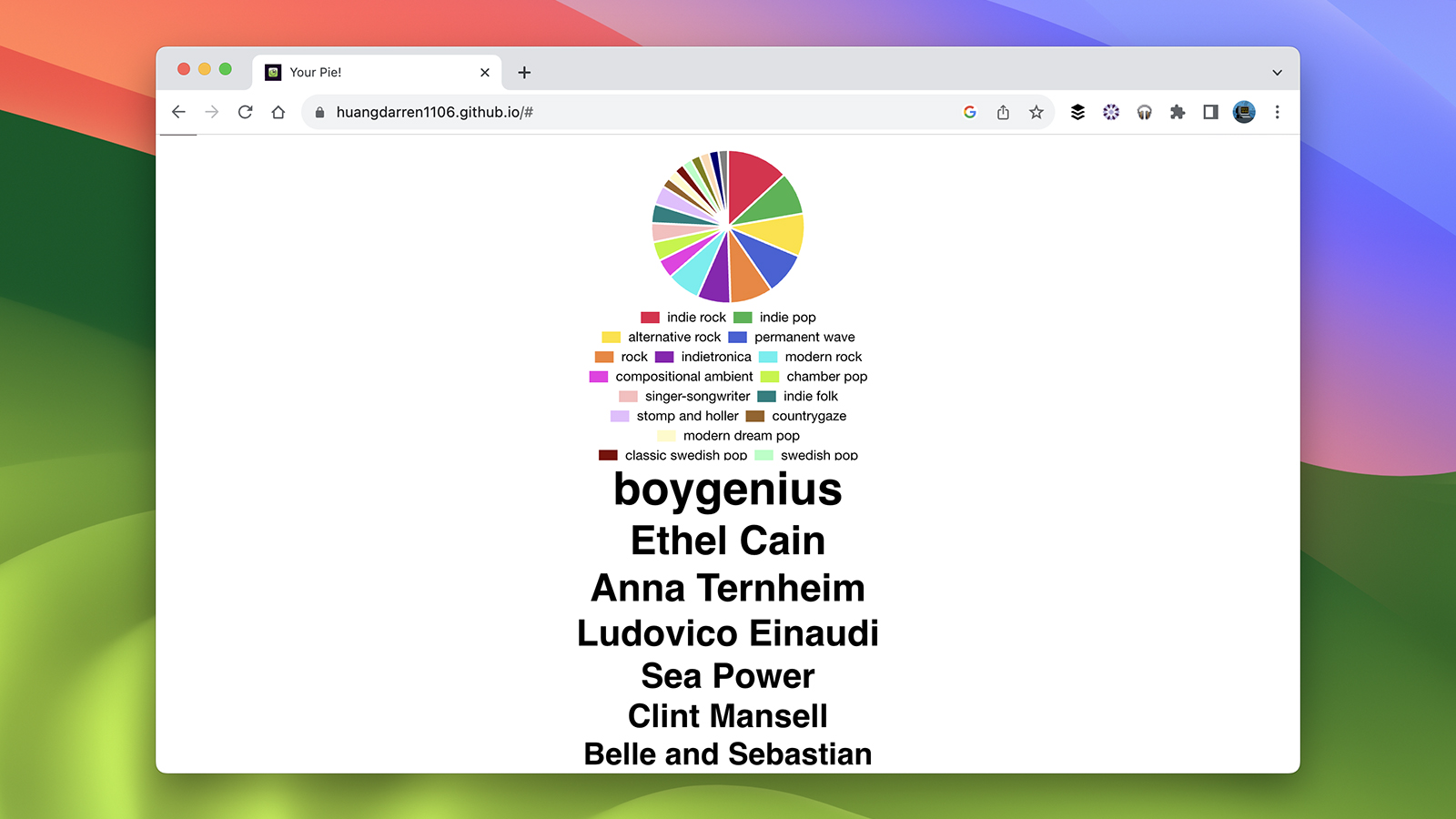 We've previously written about how Spotify Pie can cook up a pie chart of your listening habits on Spotify, and with this particular site the focus is very much on the genres you've been sticking to recently: rock, electronica, garage, dance, pop, or whatever it is.
Using the site couldn't really be much easier, and you just need to click the big green button to start the login process. Your pie chart will show up in just a few seconds, showing all the genres you've been listening to on Spotify over the course of the last month.
Spotify can be quite specific when it comes to music genres, so you might find you've got thinner pie slices than you were expecting – you can remove a slice from the chart by clicking on its label. Below the pie is a list of the artists you've been listening to the most.
6. Sort Your Music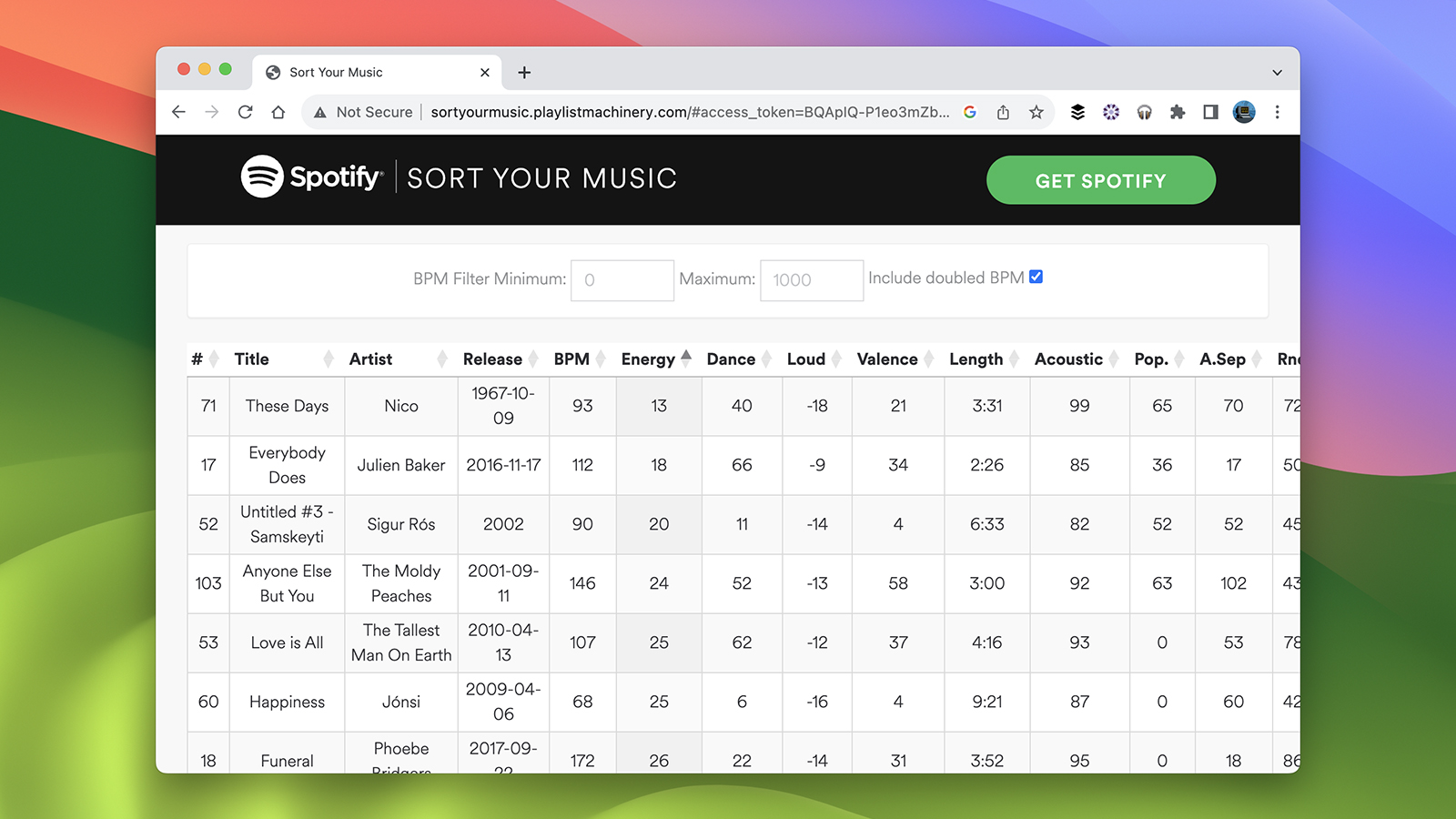 Sort Your Music will do just that, organizing your Spotify playlists by a number of criteria – tempo, volume, danceability, popularity, valence (mood) and more. To get started and let the app at your Spotify stats, click on the green login button in the center of the screen.
You'll then be asked to pick one of your existing Spotify playlists, at which point the sorting can begin. Across the top of the screen you'll see the criteria available, from the year a song was released to its beats-per-minute – click a column heading to sort the playlist.
Playlists can be sorted in ascending and descending order too, so you could start with the slowest or the fastest songs. When the sorting is done, you can save the results as a new playlist if you'd like to, which will then be available through your Spotify account.
7. Icebergify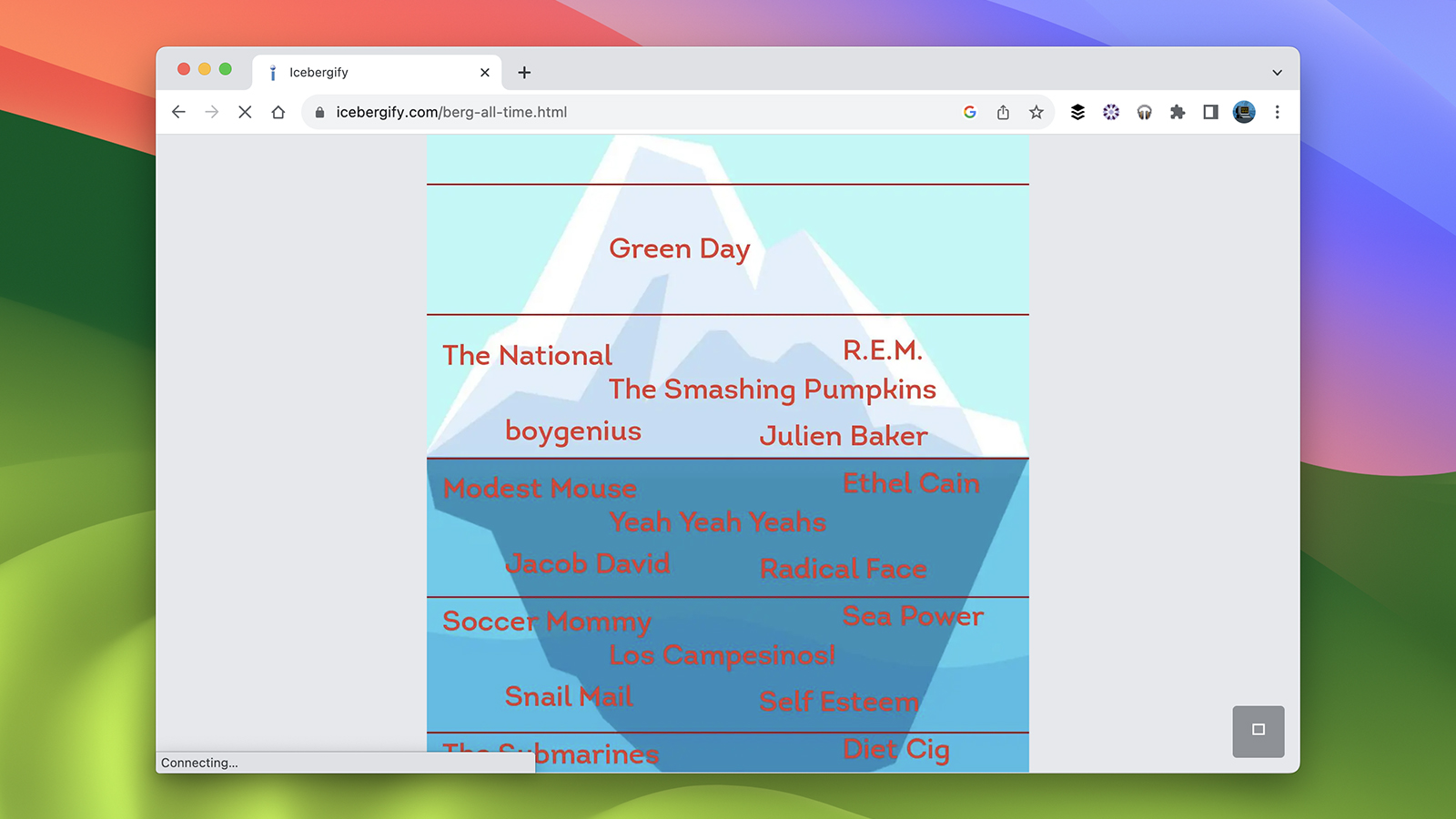 Icebergify might seem like an odd name for a Spotify plug-in, but that's exactly what it does: it creates an iceberg-style representation of the music you've been listening to on the service, ranking the artists you like based on how popular (or otherwise) they are.
Click the Create yours button, confirm that you want to give the site access to your Spotify data, and your iceberg will appear. The site starts off with your iceberg for the last month, but you can follow the link on screen to see your all-time Spotify iceberg instead.
The site uses popularity on Spotify as a way of interpreting how obscure or mainstream artists are. The well-known artists you listen to a lot are above the water line, and the lesser-known ones are below, so you can see just how unusual your music taste is.
You might also like
Source link