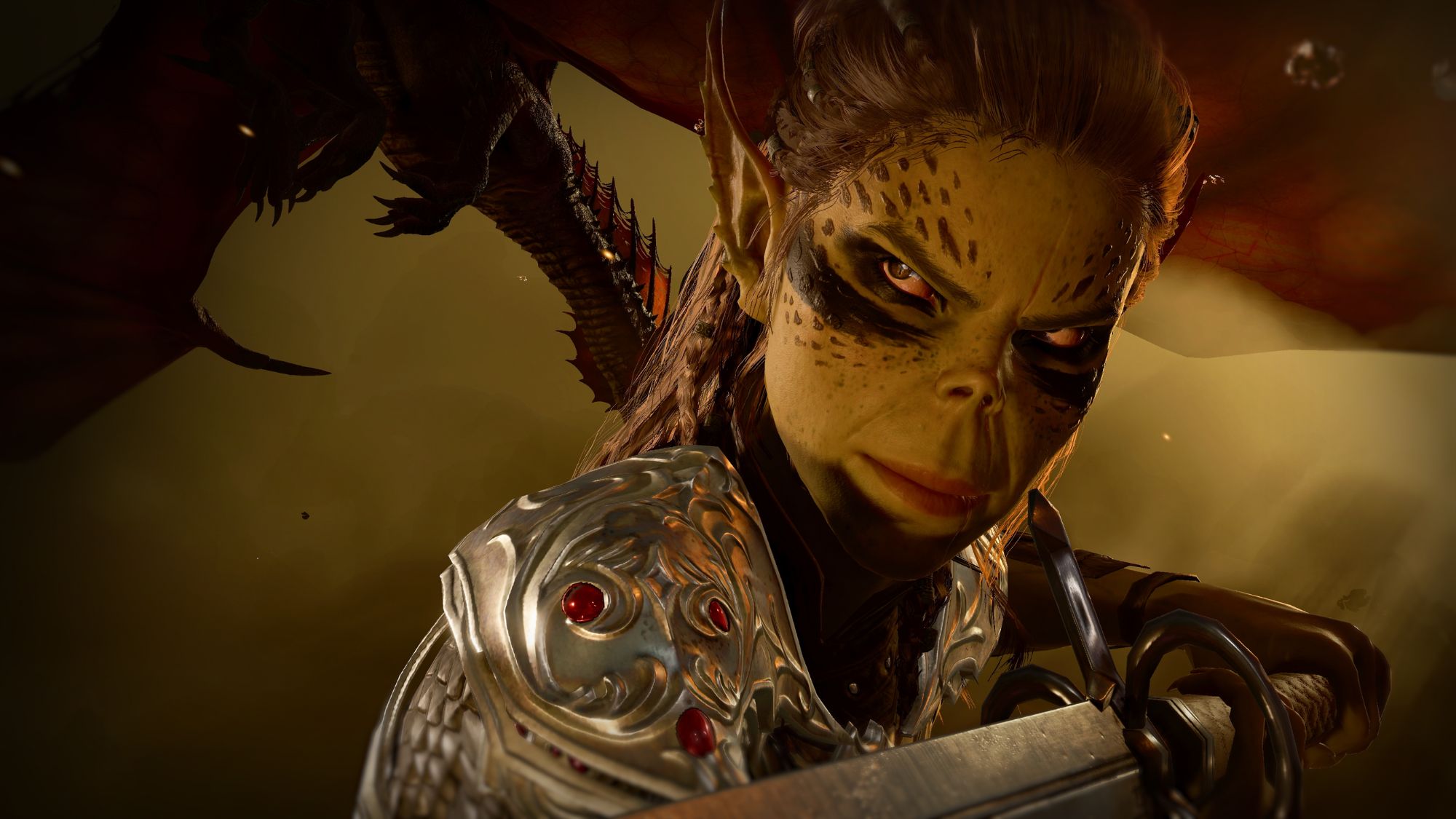 Good news, PS5 players – Baldur's Gate 3 is available now for players who pre-ordered the Collector's Edition and Digital Deluxe Edition. 
Whilst everyone had to wait years for Baldur's Gate 3 – the second instalment released way back in 2000 – PC players were finally put out of their misery last month and have been revelling in the massive RPG for a few weeks now.
Console players, on the other hand, have had to exercise a little more patience. And whilst Xbox fans still have a couple of months to go before they can get stuck in – we're expecting it to release on Xbox Series X/S later this year – Sony console owners can finally find out what the fuss is all about as Larian Studios' highly-anticipated RPG is now available to players who pre-ordered the game's pricier collector's editions, the Collector's Edition and the Digitial Deluxe Edition. 
To celebrate, Larian has dropped a quick little teaser to whet our collective appetites:
Like its PC counterpart, the PS5 version of Baldur's Gate 3 will initially be playable in early access, so expect the usual weirdness and peculiarities as the team irons out the bugs and makes improvements. 
And don't worry if you're a PS5 player but can't stretch your funds to afford the fancy editions – Baldur's Gate 3 will be available to all PS5 players to buy from September 6.
As for when, exactly, we'll get to experience Baldur's Gate 3 on Xbox Series X? Larian Studios' CEO and director, Swen Vincke, recently revealed that the RPG will be launching on Xbox Series X|S before December, as the team is "actually very close" to having the game ready.
Last week, Vincke confirmed that "we've found a solution that allows us to bring Baldur's Gate 3 to Xbox players this year", after the title's release on the two consoles was initially pushed back due to technical hurdles. 
"It's 2023. And 2023 is narrowing, so it's already pretty precise in my book," Vincke said. "Between September and November… So, as fast as we can honestly."
"I played one character for 50 hours on PC. This wasn't enough to get through the game, and I'm still in the early to mid stages of Act 2, but it's more than enough to get a sense of the sprawling scale and depth of the game here," our editor-in-chief, Jake, said of the highly-anticipated RPG, awarding it a lofty five out of five stars.
We'd say that Baldur's Gate 3 is one of the best RPGs ever, but if you're hunting for the next adventure with some companions, we've got a list of the best MMOs too. However, if you prefer to explore huge worlds on your own, make sure you check out our list of the best single-player games. 
Baldur's Gate 3 may be one of the best RPGs of recent decades, but it can be intimidating for newcomers. If you're looking for a helping hand, check out our Baldur's Gate 3 best class guide. 
Source link