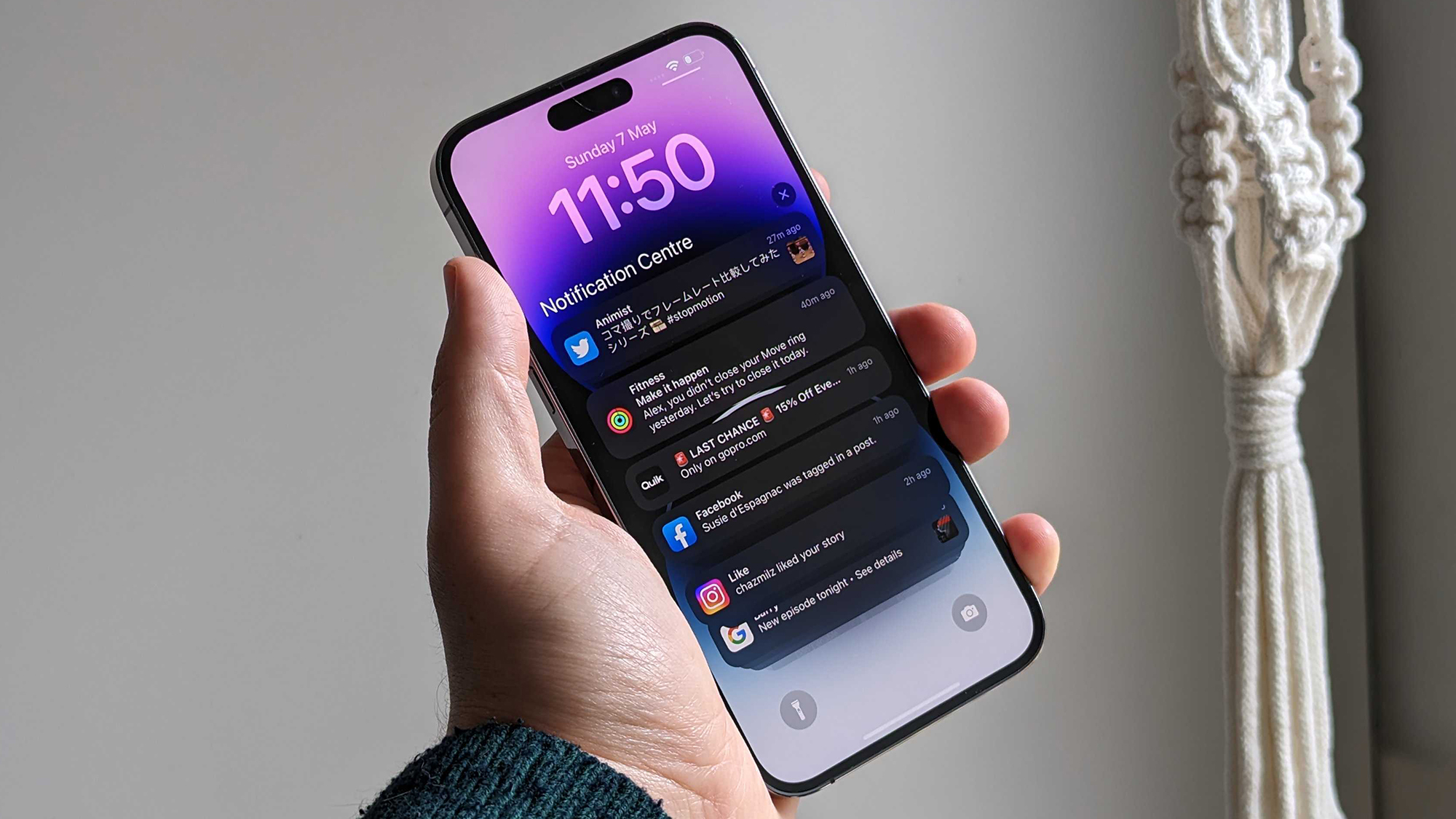 Apple's phones aren't exactly lacking for screen brightness, with the iPhone 14 Pro (for example) being able to reach up to 2,000 nits, making it one of the brightest smartphone screens on the planet. And yet, Apple might be planning to up the brightness even more for the iPhone 16 line.
This is according to a report on South Korean site The Elec (via MacRumors), which states that Apple is considering adding micro-lens arrays to the OLED panels that it uses for its smartphone screens.
These arrays – which both Samsung and LG have reportedly offered to incorporate – change the way light is reflected in a manner that increases the perceived brightness of the screen when viewed front on. More excitingly, it does this while reducing power consumption, so the iPhone 16 and its siblings might last longer between charges if this tech is used.
A costly change
However, it comes at a cost, both literally in that it would reportedly increase the manufacturing costs of these phones – and therefore perhaps also their retail prices – and in the sense that while this tech increases the perceived brightness from the front, it apparently reduces it from the side, giving you a narrower field of view.
So it's a downgrade as well as an upgrade. Given how bright iPhone screens already are, we're not entirely convinced this would be worthwhile on that front, but if it improves battery life then that could be desirable.
In any case, Apple reportedly hasn't decided whether to add a micro-lens array or not, with the decision apparently coming down to whether either Samsung or LG can deliver a version of the tech that meets Apple's standards (which includes minimizing the loss of brightness at the sides).
So far, neither company has reached that standard according to this report, so they have until Apple starts mass producing the iPhone 16 in the second half of 2024 to get there.
This isn't the first bit of iPhone 16 news we've heard, with earlier reports pointing to the iPhone 16 Pro getting a new 48MP ultra-wide camera, as well as offering better low light photo performance. So in addition to these possible screen upgrades, next year's iPhones could bring big improvements to photography, which should help them rank among the best camera phones.
You might also like
iPhone 16: rumored release date, specs, cameras, features and more
iPhone 15: rumored release date, price, cameras, features and more
iPhone 15 Pro: rumored release date, price, cameras, features and more
Source link