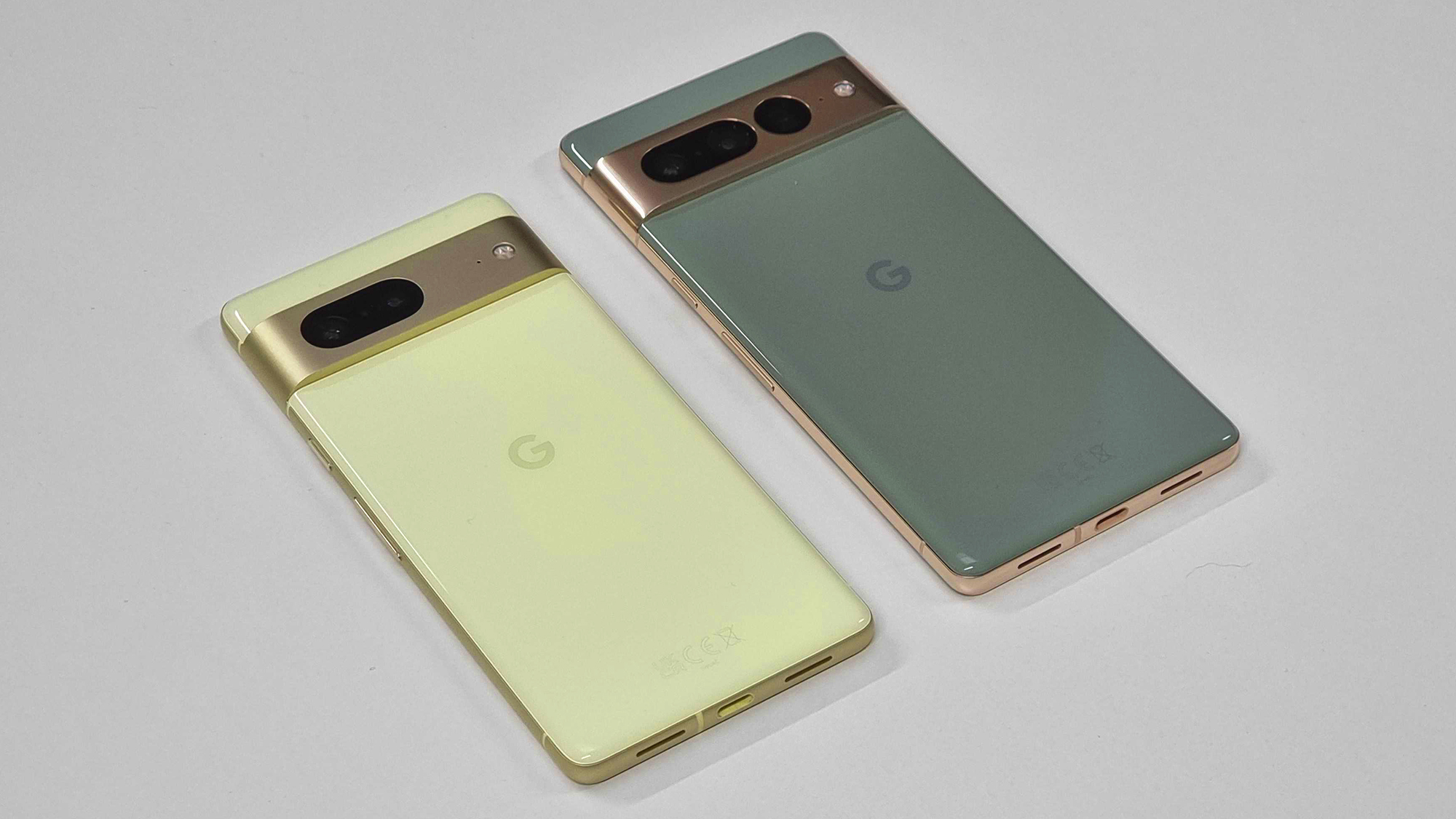 We always expected to see the Google Pixel 8 launch in October, but now we know exactly when, as Google has announced that it's holding an event on Wednesday, October 4, where we'll see the latest additions to the company's "Pixel portfolio of devices."
That's the wording used in the invite, and while the Pixel 8 isn't mentioned by name, Google has sneakily included the number eight in a post about the event, saying "the w8 is almost over."
So we're almost certain the Pixel 8 and Pixel 8 Pro will be in attendance, especially as new Pixel phones almost always land in October of their release years.
Big fall launches are stressful, but Pixel helps its friend stay cool as a cucumber. #BestPhonesForeverThe w8 is almost over. Rest up for #MadeByGoogle on October 4th and sign up for updates: https://t.co/hcAzJ83ajV pic.twitter.com/NWBP2RTdSnAugust 30, 2023
See more
There aren't any other clues that we can see in the post, though there is an amusing video making fun of the iPhone 15 likely getting USB-C at last. However, we'd guess that it won't just be the Pixel 8 and Pixel 8 Pro that we see at this event.
The mention of "Pixel portfolio of devices" leaves room for other Pixel gadgets, and we're specifically expecting to see the Pixel Watch 2 soon, so there's a good chance that will make an appearance. What we almost certainly won't see is the Pixel Fold 2, the Pixel Tablet 2, or the Pixel 8a, as the current models all launched too recently for that.
A new chipset and a new sensor
Still, there should be plenty to get excited about, as leaks suggest the Pixel 8 line will have upgraded cameras and a more powerful chipset, while the Pixel 8 Pro might additionally sport a temperature sensor. So these will likely rank high among the best Pixel phones, and perhaps even among the best phones period.
The launch event is being held in New York. But of course, you'll be able to tune in online too, with Google typically streaming its launches live over YouTube, and direct from its online store.
It kicks off at 10am ET / 7am PT / 3pm BST on October 4, which is 1am AEDT on October 5 for those in Australia. But if you can't tune in live, don't worry – the event will surely remain streamable after the fact, and we'll be covering the launch in full on TechRadar, so simply head back here for all the announcements and our expert analysis.
You might also like