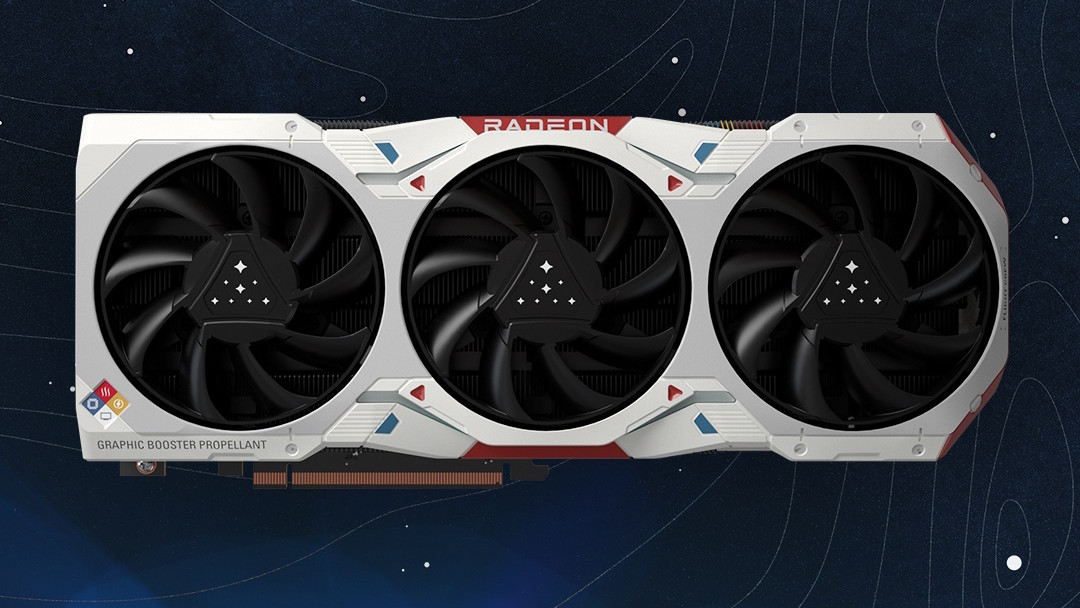 AMD has issued a warning that PC gamers shouldn't be tempted by every Starfield GPU giveaway they see, as there are fake ones around trying to capitalize on the hype and excitement for Bethesda's imminent space epic.
Bill Murphy, who is AMD's Go-to-Market Manager for Software and Gaming, issued the warning about being cautious around giveaways for the custom Starfield graphics card Team Red has made limited numbers of.
Hey folks, be wary of fake giveaways for the custom #Starfield GPU. Just a heads up that as of this moment, we do not believe this is a partner of AMD or Bethesda. Please be wary. https://t.co/VFmHI0GO26August 28, 2023
See more
As you can see, Murphy singles out a specific giveaway on X (formerly Twitter), from 'Indie Kings' (a PC gaming community on Steam, apparently) noting that AMD does not believe this is one of its – or Bethesda's – partners for the giveaway.
In other words, there are scammers out there looking for easy retweets and ways to build followers (or perhaps worse).
In short, stay skeptical of any giveaway offers from outlets that you've never heard of.
---
Analysis: A whole heap of caution is needed all-round
It's no wonder gamers are keen to get their hands on this GPU, mind you. It's an AMD Radeon RX 7900 XTX (currently ranked number 4 in our best graphics card roundup) decked out with a Starfield theme (in white and gray) which looks very cool indeed. You may have also seen AMD is giving away some limited edition Starfield-themed CPUs as well, which are Ryzen 7 7800X3D chips – a potent combo with that GPU.
As mentioned, these are limited edition products (there are only 500), and they've been made specifically to be given away and not sold. So, the only chance you've got of obtaining one is to enter a giveaway, and the temptation around giving it a go at every possible avenue you spot is what scammers are hoping to leverage.
That said, as Tom's Hardware, which spotted the above tweet, points out, there is a package of both the Starfield GPU and CPU being auctioned on eBay right now – currently at a bid of $3,650 (US) at the time of writing, with five days still to go. Again, that's something to be regarded with caution, although we're told the proceeds will go to charity (Mental Drive Inc).
You might also like