Killers of the Flower Moon's release has been pushed back two weeks – but that's actually a good thing, unless you're an Apple TV Plus fanatic.
Martin Scorcese's Western crime drama was originally supposed to launch in cinemas on Friday, October 6. However, the Leonardo DiCaprio-fronted flick, which is one of 2023's most hotly anticipated new movies, was only going to get a limited theatrical release before debuting on Apple TV Plus.
That meant Killers of the Flower Moon would be available in select theaters – most likely only in the US – ahead of its global rollout on one of the world's best streaming services. For fans of Scorcese's work, that release schedule was irksome, as most devotees of the acclaimed director's work wouldn't be able to watch it on the biggest screen possible.
Now, Killers of the Flower Moon is getting a wider theatrical rollout on a different date. Per an Apple press release, the Leonardo DiCaprio-fronted flick will launch in theaters worldwide on Friday, October 20, allowing you to catch it in a cinema near you. Oh, and it'll also be available to watch in IMAX, so you can watch the film as intended in all its stunning glory.
In theaters everywhere October 20. pic.twitter.com/WWkOU9k2drAugust 29, 2023
See more
Killers of the Flower Moon's new release date and IMAX availability shouldn't come as a big surprise, especially in light of Dune Part 2's launch delay. The latter was supposed to debut in theaters on November 3, with Denis Villeneuve's visually arresting sci-fi epic set to occupy every IMAX screen it could. Now, with the Warner Bros-developed film not arriving until March 2024, Killers of the Flower Moon has snatched up as many IMAX-enhanced screens as possible. 
Personally, I'd expected The Marvels to swoop in and dominate the IMAX space in Dune 2's absence, but the Marvel Phase 5 movie has seemingly lost out to Scorsese's movie. However, with The Marvels not arriving in theaters until November 10, it could replace Killers of the Flower Moon on IMAX screens once the Marvel film is released.
A not-so-killer situation for Apple TV Plus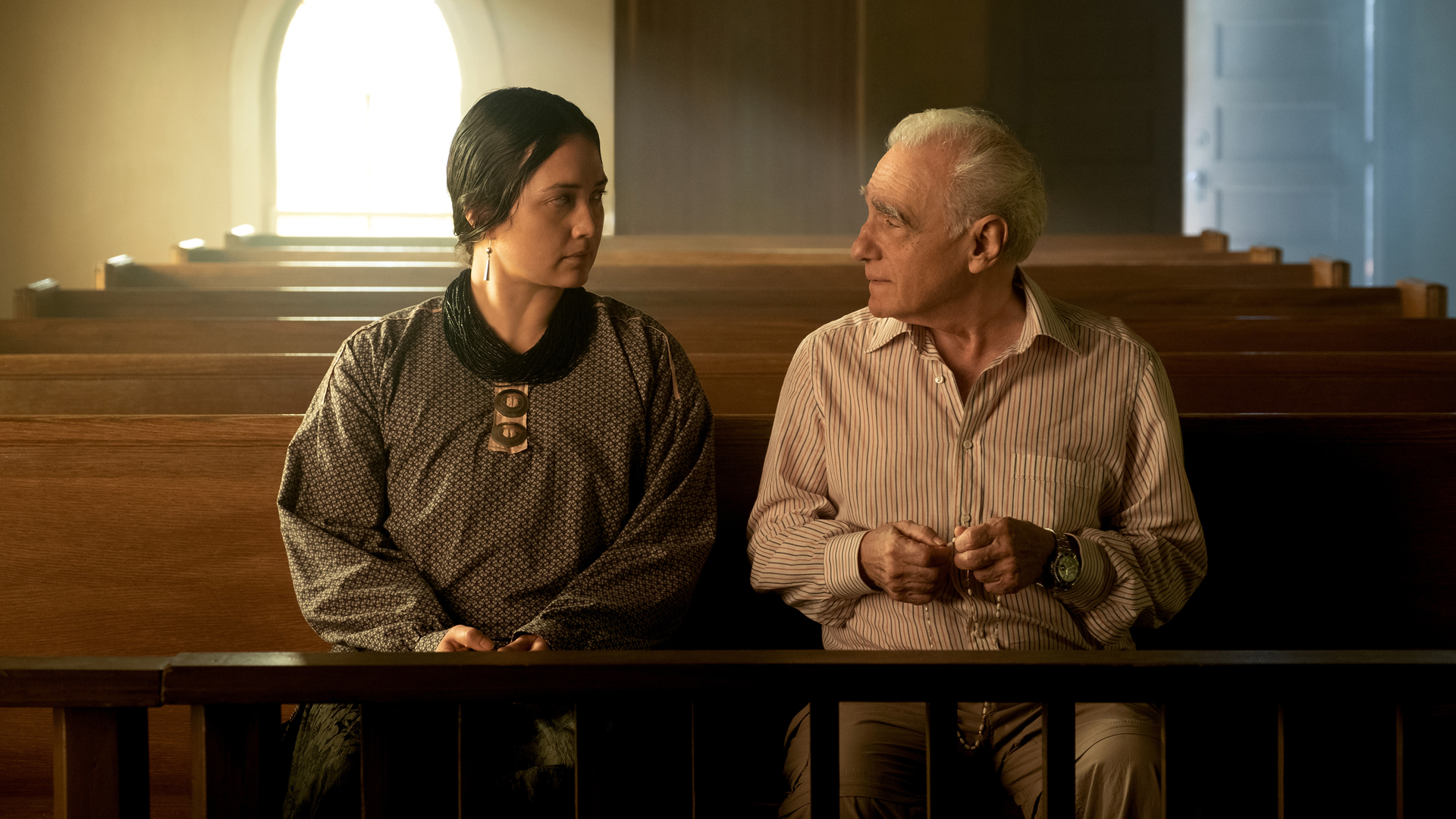 Killers of the Flower Moon's delayed release, coupled with its broader theatrical rollout, poses an intriguing question about its upcoming Apple TV Plus launch.
As I mentioned earlier, the flick, which is being co-distributed by Paramount Pictures and Apple Original Films, will make its way to Apple TV Plus after its theatrical run. However, with Killers of the Flower Moon – which we already believe is a shoo-in for the 2024 Oscars – not launching in cinemas until October 20, its release on Apple TV Plus may also be pushed back to help the movie sell as many tickets as possible (and earn tons of money).
That money-spinning tactic will be helped by the film's availability on IMAX screens, too. IMAX tickets cost more than standard screens, so that'll also boost the film's box office haul. And, if enough people see (and, more importantly, enjoy) Killers of the Flower Moon on whatever screen they watch it on, that'll generate buzz among general audiences and convince them to see it on the silver screen. 
Essentially, the more popular Killers of the Flower Moon proves to be, the longer it'll remain in theaters. That would affect the timing of its release on Apple TV Plus, as Paramount and Apple would be foolish to pull it from cinemas and add it to the latter's streaming platform if it's still making money. So, if you're an Apple TV Plus subscriber who was holding out to watch Killers of the Flower Moon in the comfort of your own home, you may want to temper your expectations.
You might also like