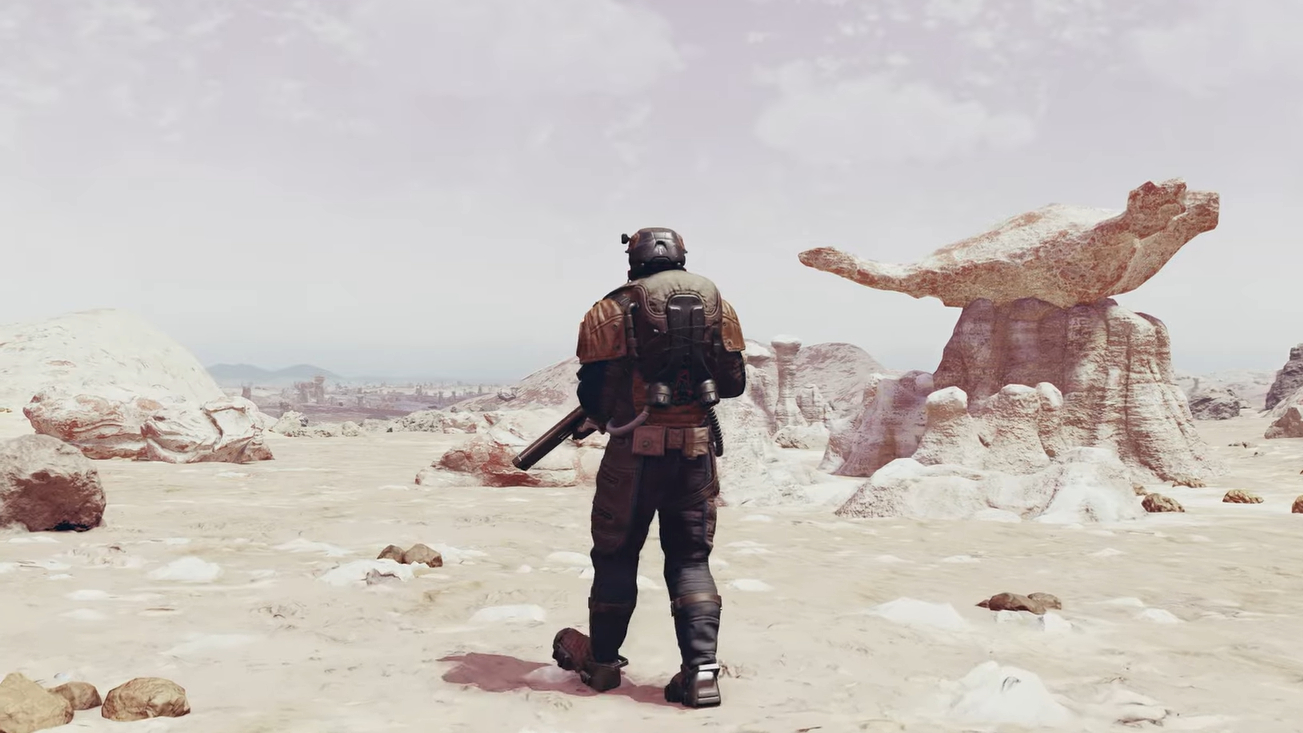 Bethesda's ambitious space-exploration RPG Starfield is right around the corner, and it's now been explained why the title features an unvoiced protagonist, despite having over 200,000 lines of voiced dialogue.
Starfield's character creation will not only allow players to customize their in-game appearance, but it will also give the option to select a background and traits, so it's unlikely that any two protagonists will be exactly the same. 
In a new interview with Polygon, lead designer Emil Pagliarulo revealed that the player character was originally supposed to be voiced – in fact, the studio hired a voice actor for the role – but they determined that having a set number of voices for the protagonist would limit players' creative freedom to play as the character they want to be.
"Early on in the game, we did have a voiced protagonist. In pre-production, the plan was to have a voiced protagonist," Pagliarulo said. "We hired an actor, we got the voice, we listened to him and we were like: 'You know what, this guy is too specific.' So then what are the options? Do we have, like some RPGs do, four voices? Do we have one voice, but hire someone else who's more convenient? But [in Starfield] you can make every different type of person. We realized that the only way to really do it and let the player be the person they want to be was to have an unvoiced protagonist.
"There was a time in the industry where every protagonist was voiced," he continued. "It was a AAA thing. We started realizing, 'You know what, maybe that's not the case, maybe fans will actually enjoy the game even more.'"
Ultimately, this decision ended up being "really freeing" for Bethesda – Pagliarulo added: "It was not having a voiced protagonist that allowed us to create such a big world." It certainly is a big world, too – Bethesda's Pete Hines recently teased that he's still not done with the game after 160 hours. Needless to say, players are going to be very busy, very soon.
If you still need to pre-order Starfield, you can find out everything you need to know (including about the different special editions) in our Starfield pre-order guide. You can also check out more upcoming games in our roundup of new Xbox Series X games. 
Source link