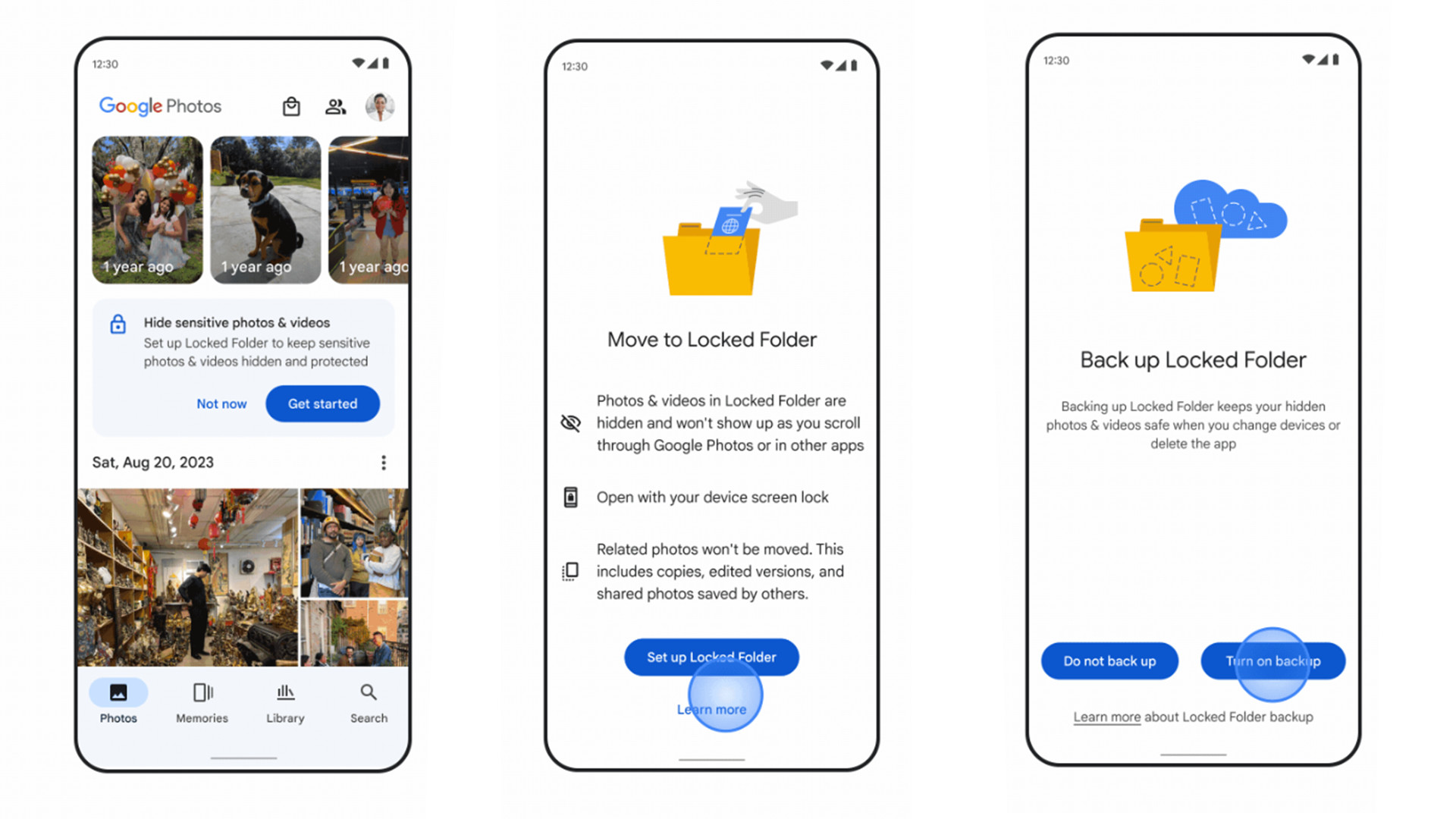 Google is expanding the reach of its Locked Folder tool on the Google Photos app so it will soon be available on iOS and web. This means that if you decide to switch from an Android device to an iPhone, you can still access your secure files without issue.
It doesn't appear like there's any major difference between the three versions. All three types of users can store their content in a Locked Folder then back it up so it can be accessed across multiple devices. According to Google in the official announcement that you'll be saving your files on "one of the world's most advanced security infrastructures."
When it first launched, Locked Folder was exclusive to Google Photos on Android. It provided users a "passcode-protected space" for images or videos, ensuring that they won't appear on your "photo grid or other apps." 
The problem was the Locked Folders feature wasn't available outside of Android smartphones, as we just covered. So if an iPhone owner wanted to hide particularly sensitive media, they were out of luck. Those images could end up on other connected apps where they're displayed in full view. 
With this update, you can rest easy knowing that moving forward, any embarrassing snapshots of you at that Christmas party will remain hidden on your iPhone.
As always, you're in control of your photos and privacy. We made it easier to find and adjust your privacy controls and other settings with a simplified and improved settings page in Google Photos. pic.twitter.com/HTPVy6RwbNAugust 29, 2023
See more
In addition to the expansion, the company is also simplifying the settings page on Google Photos to make finding and adjusting privacy controls easier. The menu will no longer have everything messily displayed on a single screen. Instead, individual tabs will be compartmentalized into larger sections for a much cleaner look. The Privacy tab, for example, will have all of the sharing tools where you can decide which of your friends has access to your image folders.
Availability
Keep an eye out for the update patch when it arrives. Google states the new layout for the settings page is now available on Google Photos for Android and iOS. Also, Locked Folder support begins rolling out to iOS users today. 
It's unknown when Locked Folder will make its way to Google Photos on web browsers. We didn't see anything on our personal account. However, it is worth mentioning there are instructions for setting up Locked Folders for desktop via the official Google Photos Help website. This could mean the browser update will be launching soon – although we don't know when. We reached out to Google for more information about when we can expect the final patch. This story will be updated at a later time.
If you're looking for alternatives, be sure to check out TechRadar's list of the best photo storage and sharing sites for 2023. 
YOU MIGHT ALSO LIKE