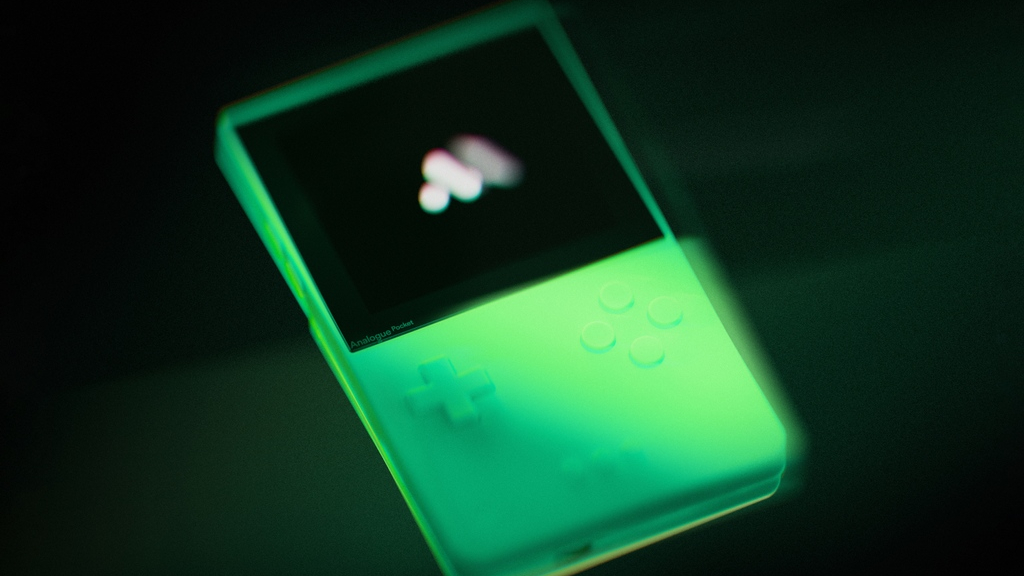 Hardware manufacturer Analogue has announced a special edition for its Analogue Pocket handheld gaming device – and it's available very soon.
The Analogue Pocket Glow in the Dark edition looks to do exactly what it says on the tin. If you're familiar with the Game Boy-compatible handheld, it looks to be practically identical, albeit with a green glow that illuminates in darker environments.
The new version of the handheld will be available in "highly limited quantities" from September 1 for $249.99 (around £199.99 / AU$369). Shipping will promptly commence on September 5, so you won't have to wait too long for this version of the Analogue Pocket to be delivered should you choose to order one.
Comparatively, that's $30 pricier than the standard Analogue Pocket model, which typically costs $219 (around £179 / AU$340). However, as the handheld is constantly in high demand and quite frequently out of stock, this Glow in the Dark edition might be your best chance to snag one from the manufacturer's website directly.
The Analogue Pocket is similar to the Evercade EXP, one of the best handheld games consoles you can buy, in that it requires cartridges in order to play games. However, unlike Evercade's bespoke cartridges, Analogue takes a different approach in that it's compatible with Game Boy, Game Boy Color and Game Boy Advance cartridges. The manufacturer also sells cartridge adapters which add support for TurboGrafx-16, Neo Geo Pocket Color, Atari Lynx and Game Gear games among others.
What's particularly impressive about the Analogue Pocket is there's absolutely no emulation happening here. All supported titles run natively on the hardware and really pop thanks to its sharp, 3.5-inch LCD screen that boasts a 1600×1440 resolution for crystal clear image clarity and accuracy.
If you own an Analogue Pocket or are simply looking to relive some handheld classics, have a read of our best GBA games list for top recommendations for Nintendo's third-generation handheld.
Source link