At its launch in September 2022, the current GoPro Hero 11 Black was the company's most well-rounded camera to date. In what felt like a genuine upgrade to the Hero10 Black (which I own and love) it offered a larger, almost-square 8:7 sensor at 27 megapixels, plus 5.3K video recording at up to 60fps.
The Hero 11 Black might be the best GoPro camera on the market right now, but it has plenty of worthy competition for the best action camera crown. We were really impressed with the easy mounting of DJI's latest Osmo Action 4, and the Insta360 X3 offers a thoroughly enjoyable handheld experience.
I've been a GoPro user since the very first model, taking it everywhere from hiking trips to seaside adventures. Like many outdoorsy types, I enjoy the camera's rugged, compact design, and solid stabilization for video footage. But I've been left wondering: where does GoPro go next? 
If the company follows its usual annual release pattern of late September to early October, we could see the GoPro Hero 12 Black very soon indeed. Slimmer bezels and a bigger sensor are on my wish list, but if the latest leaks are to be trusted, the updated specs won't be as impressive as we first hoped. Here, let's take a look at what we're likely to see from an upcoming Hero 12 Black release.
GoPro Hero 12 Black: Cut to the chase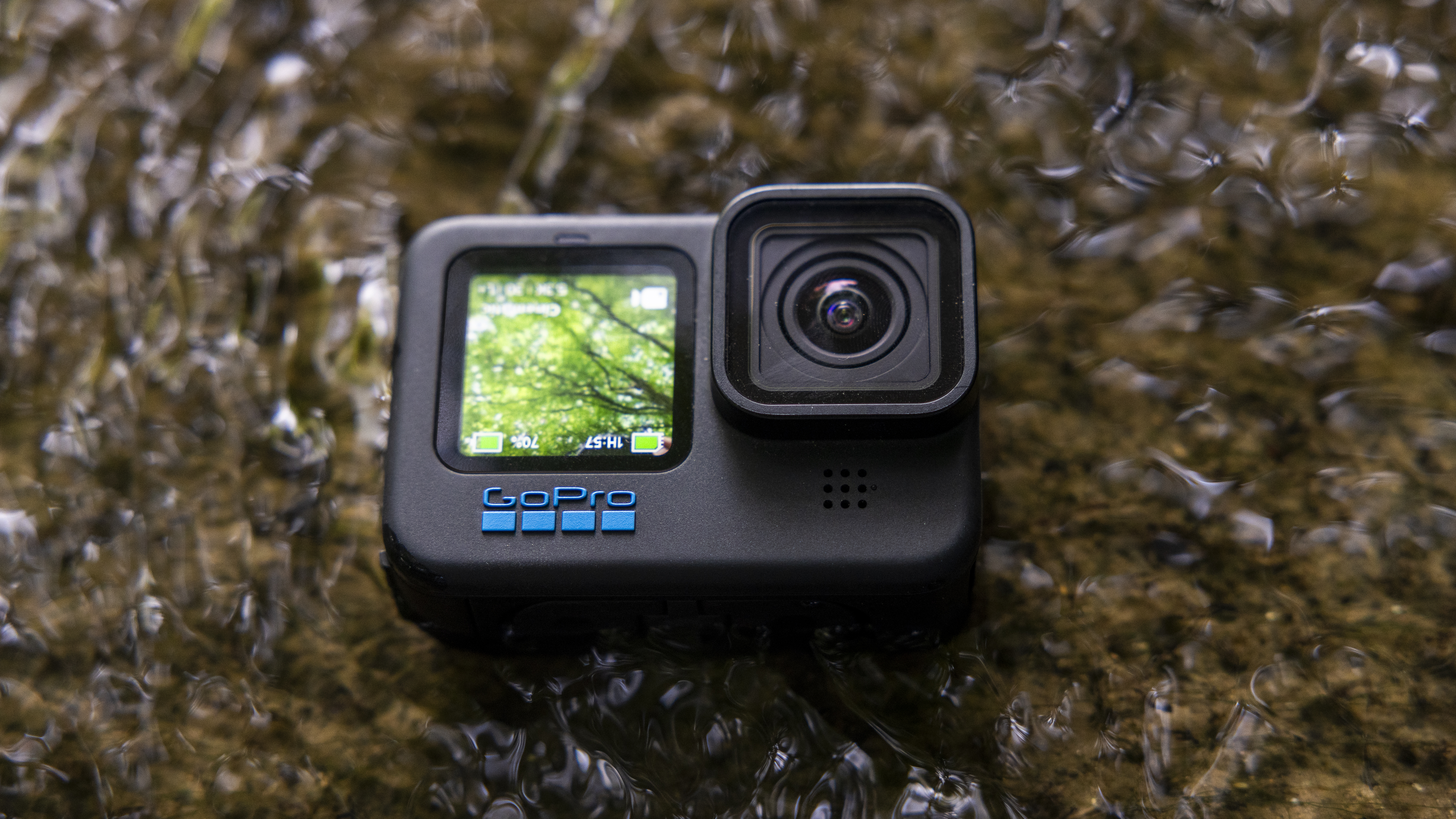 What is it? An upgrade to the GoPro Hero 11 Black action camera. 
When is it out? Almost certainly in September 2023 
How much will it cost? We predict it to be similar to the GoPro Hero 11 Black, which started at $400 / £400 / AUS$650 with an annual GoPro subscription or $500 / £500 / AUS$800 without.
GoPro Hero 12 Black: What's in a sensor?
Just a few days after DJI launched its unofficial competitor in the Osmo Action 4, the first GoPro Hero 12 Black leaks emerged online. They had us excited, hinting at a long-awaited image quality upgrade in the form of a 1-inch sensor. For all their rugged might, GoPros have always struggled to deliver quality footage in low light, and a larger sensor would mean greater performance in that area, not to mention better clarity and detail overall.
Having stagnated for several years, we'd love GoPro to increase the resolution to 8K at 60fps and 4K at 240fps for 'ultra slo-mo' footage, but given the overheating and battery issues that could pose, it's not likely to happen anytime soon.
Unfortunately for lovers of the golden hours, the 1-inch sensor rumors look to have been debunked just as quickly as they caught fire. It's now more likely that the Hero 12 Black will have the same 1/1.9-inch sensor as its predecessor.
GoPro Hero Black 12: The design department
Despite being chunky and almost utilitarian, good design is where the GoPro excels. It's suitably compact, ultra durable, and waterproof to 33ft, with the latest models sporting a Cold-Weather Enduro Battery to ensure you can shoot in all temperatures – whether that's recording snow sports, or trekking to mountain peaks. I'd like to see the Hero 12 Black get a higher capacity battery, but it's been suggested that battery life improvements will come from better software instead.
Unless it poses problems for waterproofing, I'd also love to see GoPro incorporating a 1/4-inch thread into the body itself. Currently, you have to buy a separate GoPro Tripod Mount Adapter to use it with the best tripods, and that's an unnecessary layer of complexity when you're shooting Star Trails or light painting in Night Mode.
For several years now, the hashtag #makegoprofluro has been doing the rounds online – and why not? I'd love to see GoPro launch several Hero 12 Black models in a range of colors. Yes, that would give the cameras more personality, but practically speaking a fluorescent camera would be much easier to spot when you drop it in the sea or the undergrowth (just me?).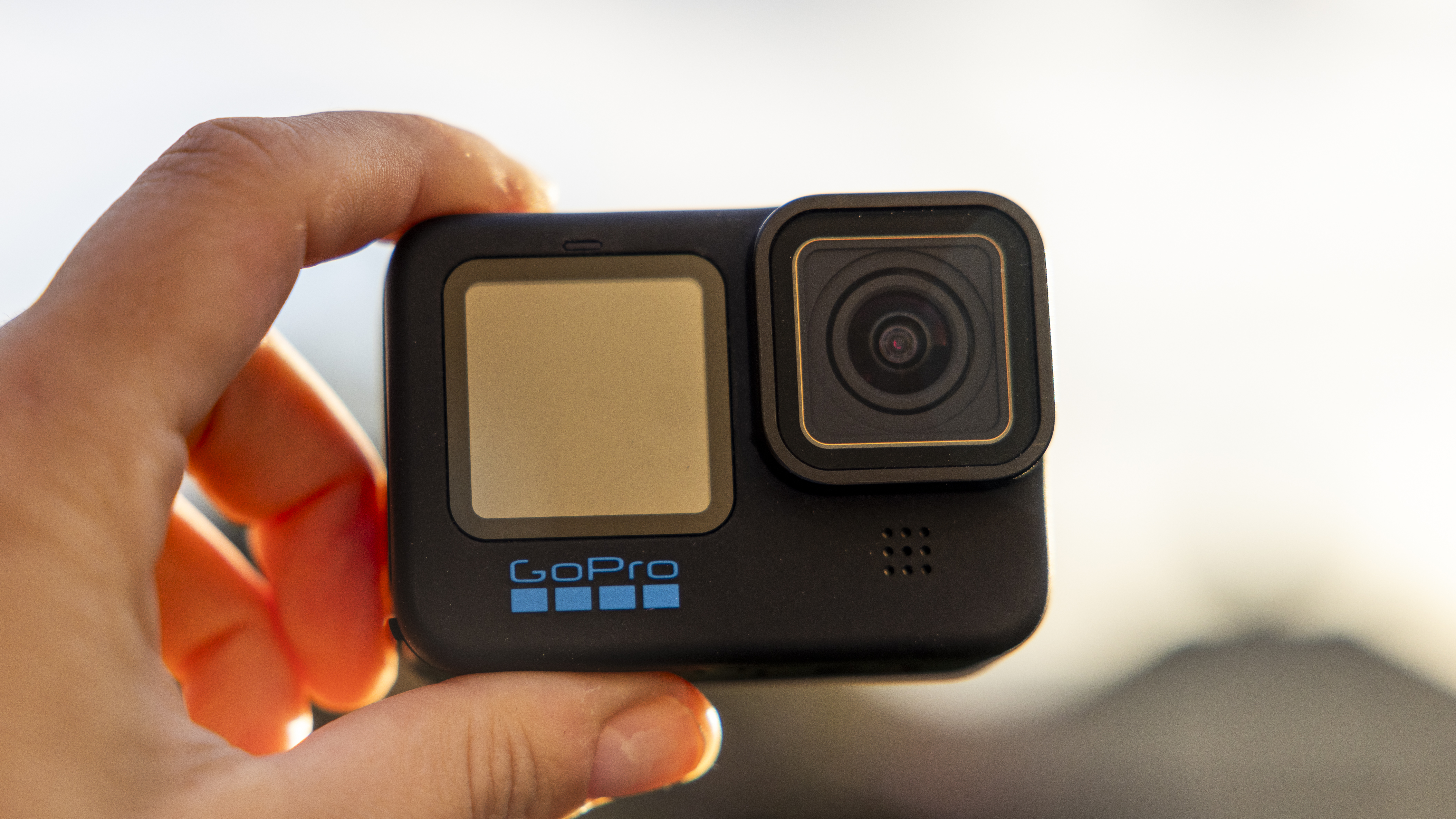 GoPro Hero Black 12: A screen to the edges
With the Hero 12 Black, I'd love to see GoPro stepping away from the form factor it's relied on for several generations – especially where screen real estate is concerned. The HD HERO included an LCD as an optional accessory in the LCD BacPac, while the GoPro HERO4 Silver was the first with a built-in touch display in 2014. 
Fast forward to the Hero 11 Black with its 2.27-inch touchscreen and 1.4-inch front display, but even then, the rear LCD is surrounded by black bezels, meaning a proportion of the body remains unutilized. Sources such as ProjectGO anticipate that the Hero 12 Black will feature an extended screen that spans the body edge-to-edge. 
In today's digital world, we all expect bright, touch-friendly interfaces – especially on our cameras – and GoPro screens have gotten progressively bigger throughout the generations. With a bigger display for composing, capturing and reviewing content, the Hero 12 Black would certainly provide a more immersive shooting experience and allow for new touch gestures.
If the next flagship GoPro isn't going to get a design overhaul, perhaps that's no bad thing. Older GoPro models age well – even the late GoPro Hero 8 is still for sale on Amazon – and if the form factor remains unchanged, that means a large proportion of GoPro accessories should be backward compatible, too.
The GoPro is a unique proposition in the camera market; beloved by a wide range of users from adventurers to families, content creators to professionals. Early adopters and hardcore outdoor photographers will always want the latest flagship, even if it isn't as well-specced as we first thought. And if GoPro is finally getting a new desktop editing app, that opens plenty of new possibilities for subscribers who don't enjoy editing on their smartphones.
GoPro was once the only runner in the action camera market worth taking seriously, but today it needs to do a lot more to keep ahead of its rivals. Will the GoPro Hero 12 Black be enough? We'll have to wait for the live launch to know for sure, but I sure can't wait to get my hands on one.
Source link