Editor's note: this interview took place before the ongoing actors' strike, which began on July 14.
The actor hired to portray Mat Cauthon in The Wheel of Time season 2 has revealed why it was "difficult" to replace previous star Barney Harris in the role.
Speaking exclusively to TechRadar before the second season's release on Prime Video, Dónal Finn opened up on the challenges associated with assuming the fan-favorite role following Harris' departure. 
In September 2021, Deadline reported that Harris wouldn't return as the troubled Mat Cauthon for the high fantasy series' next outing. At the time, Amazon Studios and The Wheel of Time showrunner Rafe Judkins declined to comment on why Harris had left the show. Instead, Judkins chose to thank Harris for his work and also praise what Finn brings to the role in a separate Deadline article in November of that year.
With The Wheel of Time – one of the best Prime Video shows – returning to our screens on September 1, I asked Finn what it felt like to not only take ownership of Mat Cauthon but also pay tribute to Harris' portrayal and deliver his own take on the character. Perhaps unsurprisingly, the Irish actor revealed the process was not easy.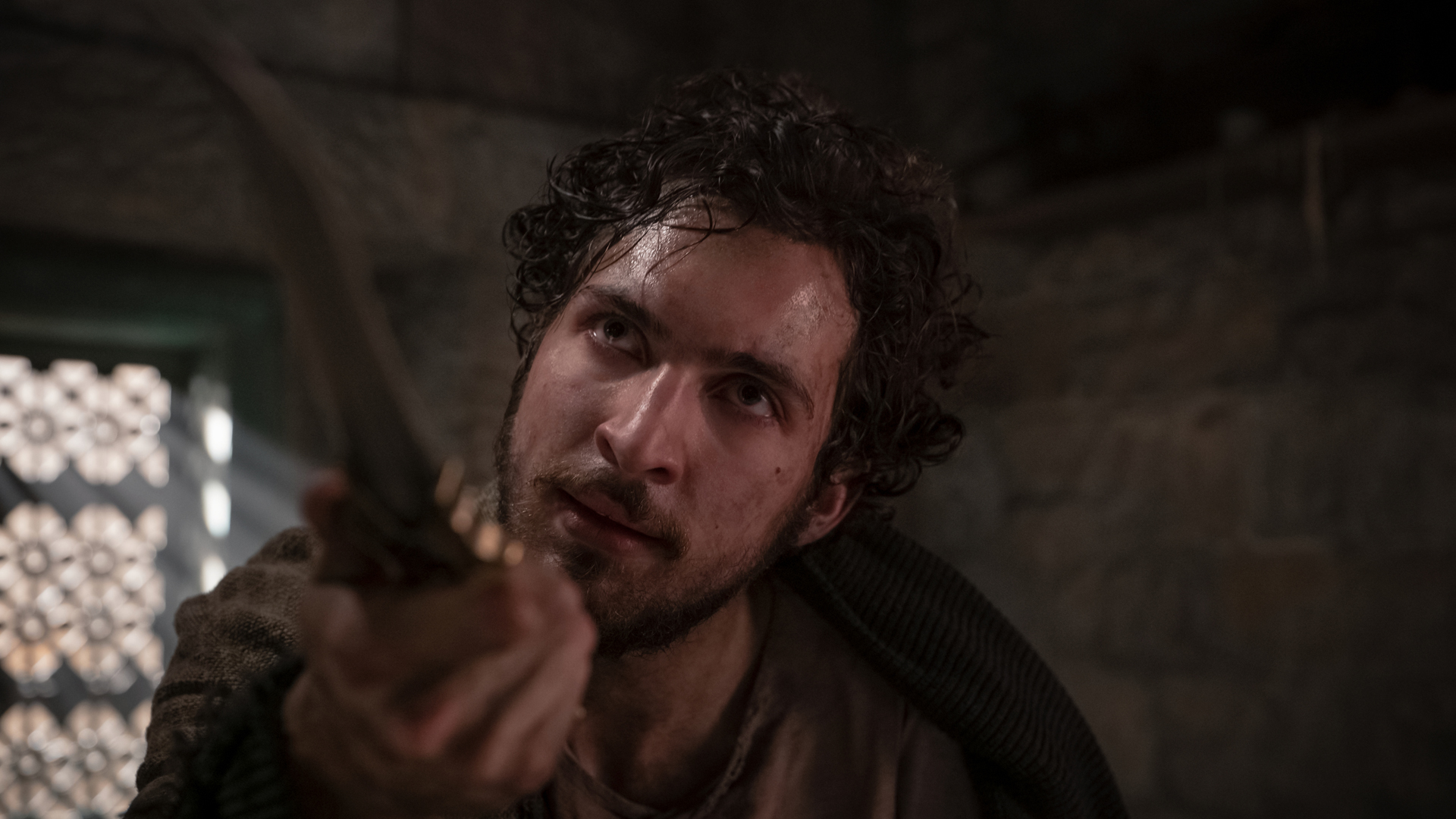 "The highest preoccupation I had coming into this job was navigating that balance [between both versions of Mat]," Finn explained. "When I found out what the project was and what role I'd be playing, I felt the best thing for myself and the fans was to interpret the role as my own.
"To work in a different way, it might give a certain impression or, to put it another way, be a shadow of what's gone before. That's difficult as an actor, and, in my eyes, maybe not as rewarding for fans [who liked Harris' iteration]. It wouldn't have been fair to wear that skin, so to speak, because Mat is such an exciting and lovable man with multiple layers to him."
Heading into season 2, Mat is in a very different headspace from where he began in the show's first episode. That's mostly down to his experiences with – and addiction to – the evil-laced ruby-hilted dagger, which Moiraine saved him from in season 1 episode 6. Unfortunately, due to the effects of the Shadar Logoth-tainted weapon, Mat decided not to join his friends in their ongoing quest to defeat The Dark One. Instead, he headed for Tar Valon, the Aes Sedai's stronghold to seemingly seek help. So, what can viewers expect from Finn's interpretation of the character?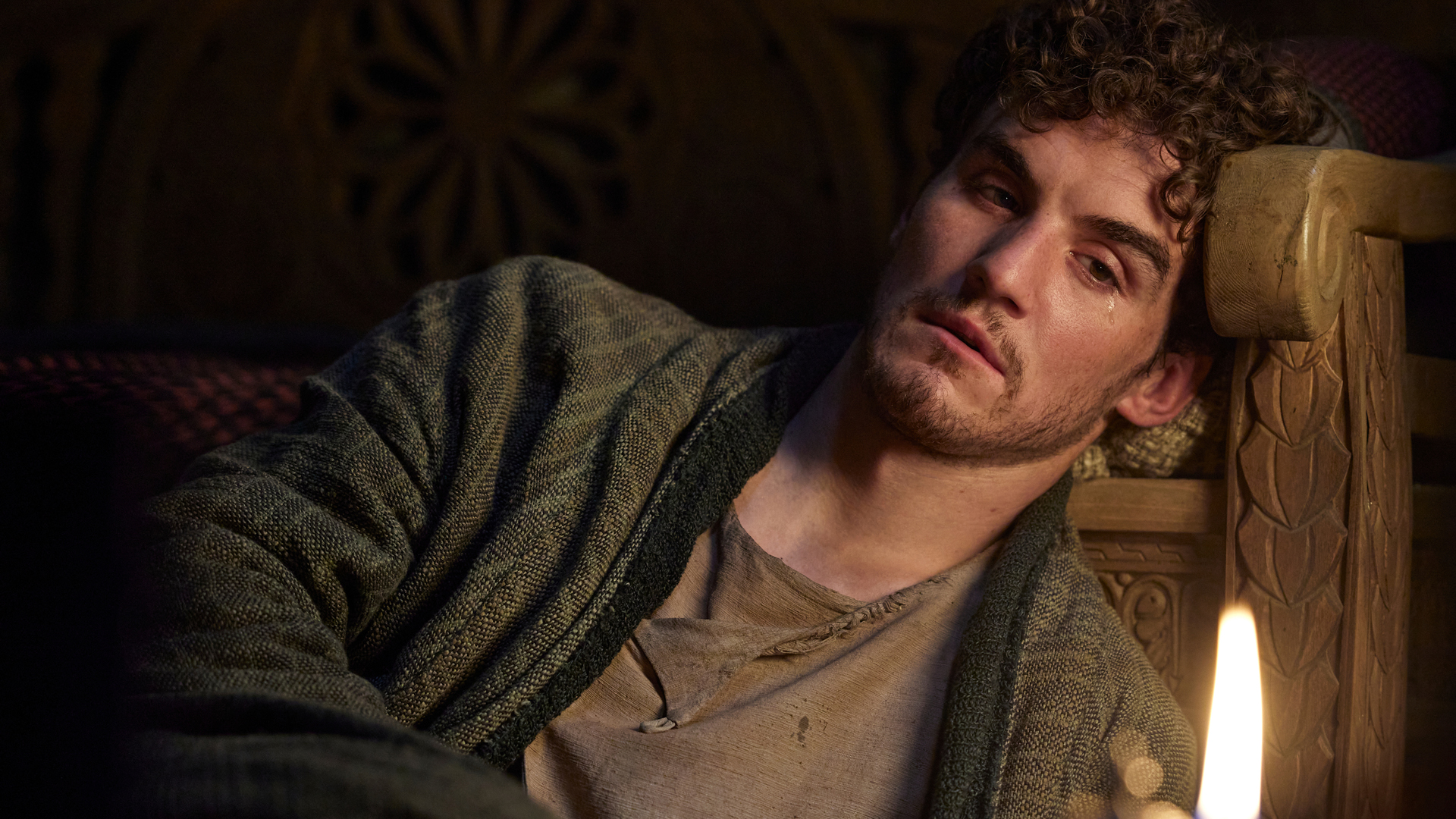 "I feel very lucky to bring myself to this character," he added. "Once I got the role, I knew there had to be consistencies within his voice and other elements that made it seem like a clear continuation of Mat's persona [from what came before]. But I also wanted to leave my own mark on him. So, going back to the source material, reading the books and the season 1 scripts, and using other resources helped me see how this man thinks and works, how he feels about his responsibilities and his life, and what his ambition or destiny is.
"So audiences will see something fresh and exciting, but what I think is most interesting is fans will still see things that are intrinsically Mat. That offers consistency to the performance that delivers on the spirit or ethos of the character that [The Wheel of Time author] Robert Jordan first wrote about."
There's more to come from TechRadar's exclusive coverage of The Wheel of Time season 2, so check back in with us between now and launch day for more from its cast, as well as our thoughts on the first few episodes.
You might also like
Source link