Online sci-fi shooter Warframe is getting two new updates. The first of these, Whispers in the Walls, will be dropping later this year, and represents the next major story arc for one of the best free games out there. Developer Digital Extremes also announced new technical improvements to the game, including a cross-save feature, mobile
Now over 10 years old, the third-person, free-to-play sci-fi shooter is taking its main storyline in a brand new direction, as shown in a preview at Tennocon, the game's annual convention.
In addition to Whispers in the Walls, which is set to release late this year, Digital Extremes also revealed Warframe 1999, a time-traveling expansion that will take players back to the beginning of the Warframe saga in search of answers.
Speaking with Warframe's Community Director Megan Everett, we learned that Whispers in the Walls will be a "very ominous" expansion, focusing on occult themes. "We're being creepy and weird," elaborated Everett, "and then we want to go back in time [with Warframe 1999]."
Everett went on to confirm that Warframe 1999 will involve "literal time travel", allowing players to immerse themselves in the time period, offering grunge vibes, "90s rock music" and even period-authentic "subway turnstiles".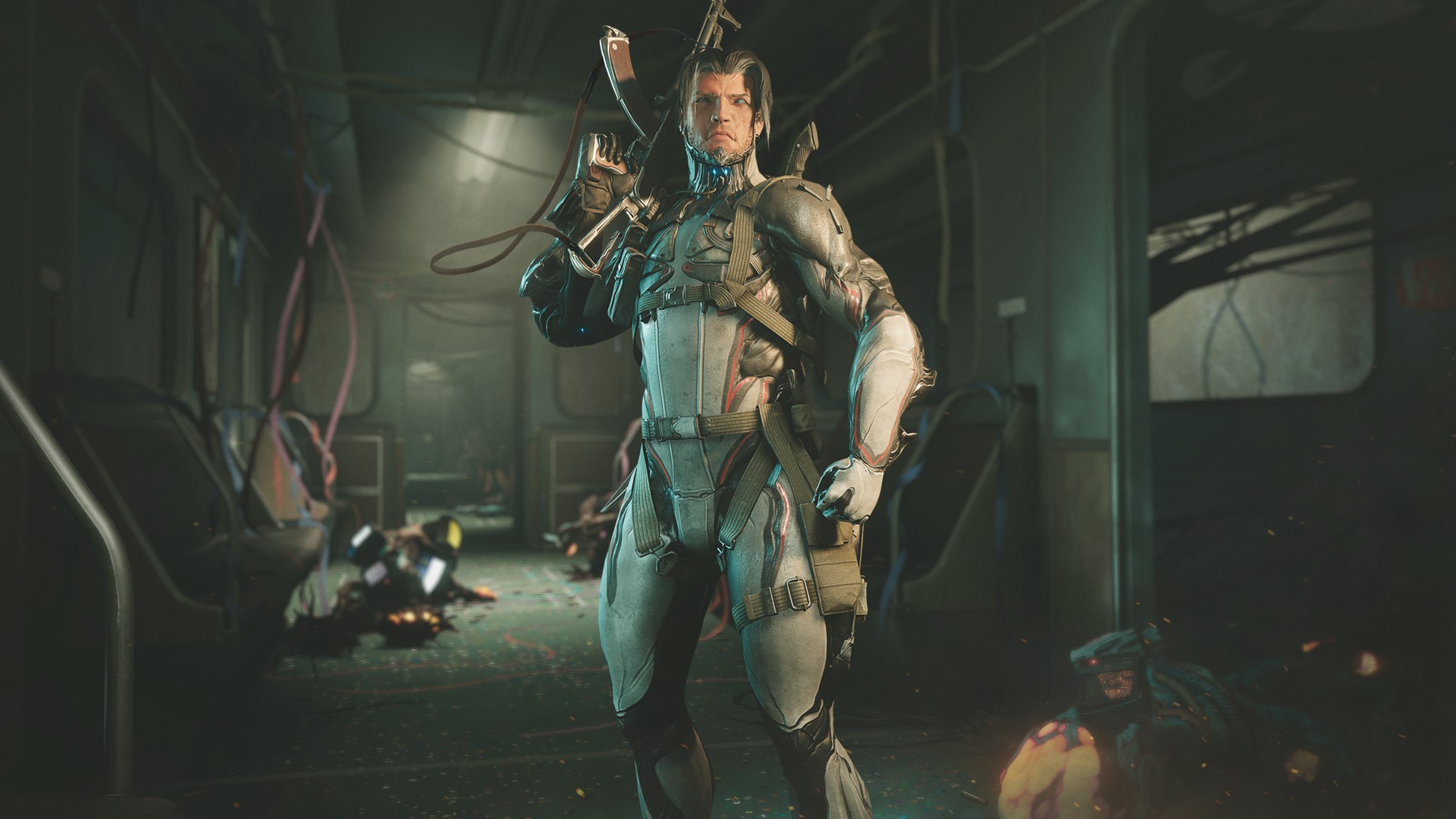 Whispers in the Walls aims to address some of Warframe's biggest mysteries, peeling back the complex sci-fi setting in a way that's set to reward long-time fans, not to mention fans of old-school floppy disks. Warframe 1999 is set to continue this move towards nineties anachronism as it takes players to the saga's beginning. 
Whispers in the Walls is also bringing a hub into the game, alongside a new faction, the Murmer, and a new weapon, the Grimoire. Fitting in with Whispers' emphasis on the occult, the Grimoire allows players to fire bolts of energy at their targets, blasting them apart with the powers of knowledge. 
On top of this, Digital Extreme laid out its plans to release a mobile Warframe client in 2024- a feature that's been in beta for some time. The mobile version of the game will join existing clients for PS5, PS4, Xbox Series X|S, Xbox One, and Nintendo Switch. Warframe will also be getting a new cross-save feature that'll be coming later this year, allowing you to more easily hop between different platforms.
Looking for more great gaming experiences? Check out our lists of the best PS5 games and the best Xbox Series X games.
Source link