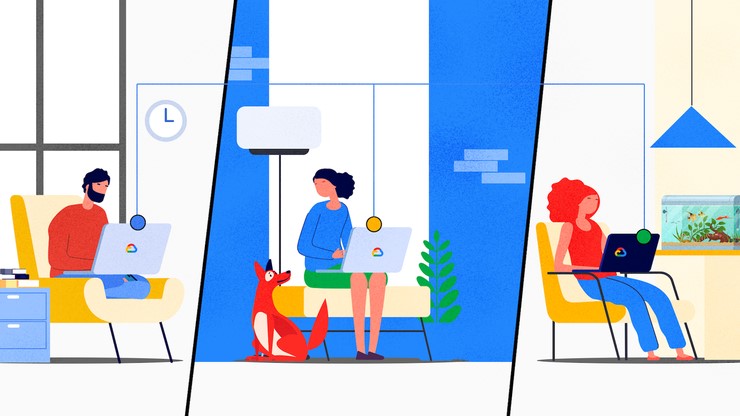 Google Workspace is getting a host of AI-powered security tools as the search engine giant looks to help organizations tighten up on their data protection practices. 
Organizations using the office software will now be able to use "confidentiality-preserving AI models" to classify and label new and existing files in Drive. The publication describes the tools as a data loss prevention measure, that works automatically and continuously while allowing users to change labels as they see fit. 
The changes are part of a wider effort by Google to improve the security and productivity of its enterprise offering. Organizations will now be able to limit who gets to share what, based on their geographical location and security status. These improved data loss prevention controls will soon be available in Gmail, it was said.
Controlling encryption keys
The search engine behemoth has also introduced more security features for Workspace users, namely client-side encryption (CSE) in the Gmail mobile app, and a few others. 
A few months after making it generally available, enterprise clients can now control and manage their encryption keys, thus ensuring that Google (or other third parties) can't view the content being shared through these apps. This should be good news for organizations looking to remain compliant with strict local and international data protection regulations. 
For starters, the feature will be available in Google Calendar, Gmail, and Meet. In the near future, Docs will be getting CSE for comments. Support for Microsoft Excel files is currently being trialed, it was added. 
Users will also get to choose the physical location where the stored data will be processed, and will be given the ability to store a copy of their Workspace data "in a country of their choice".
Google first announced client-side encryption for Gmail and Google Calendar back in October 2021, during the Google Cloud Next event. Apparently, the feature has been in the works for years, with early mentions dating back to 2014. It was first rolled out for general users in late February this year, and now Google is expanding to corporate clients, as well. 
Via: 9To5Google
Source link