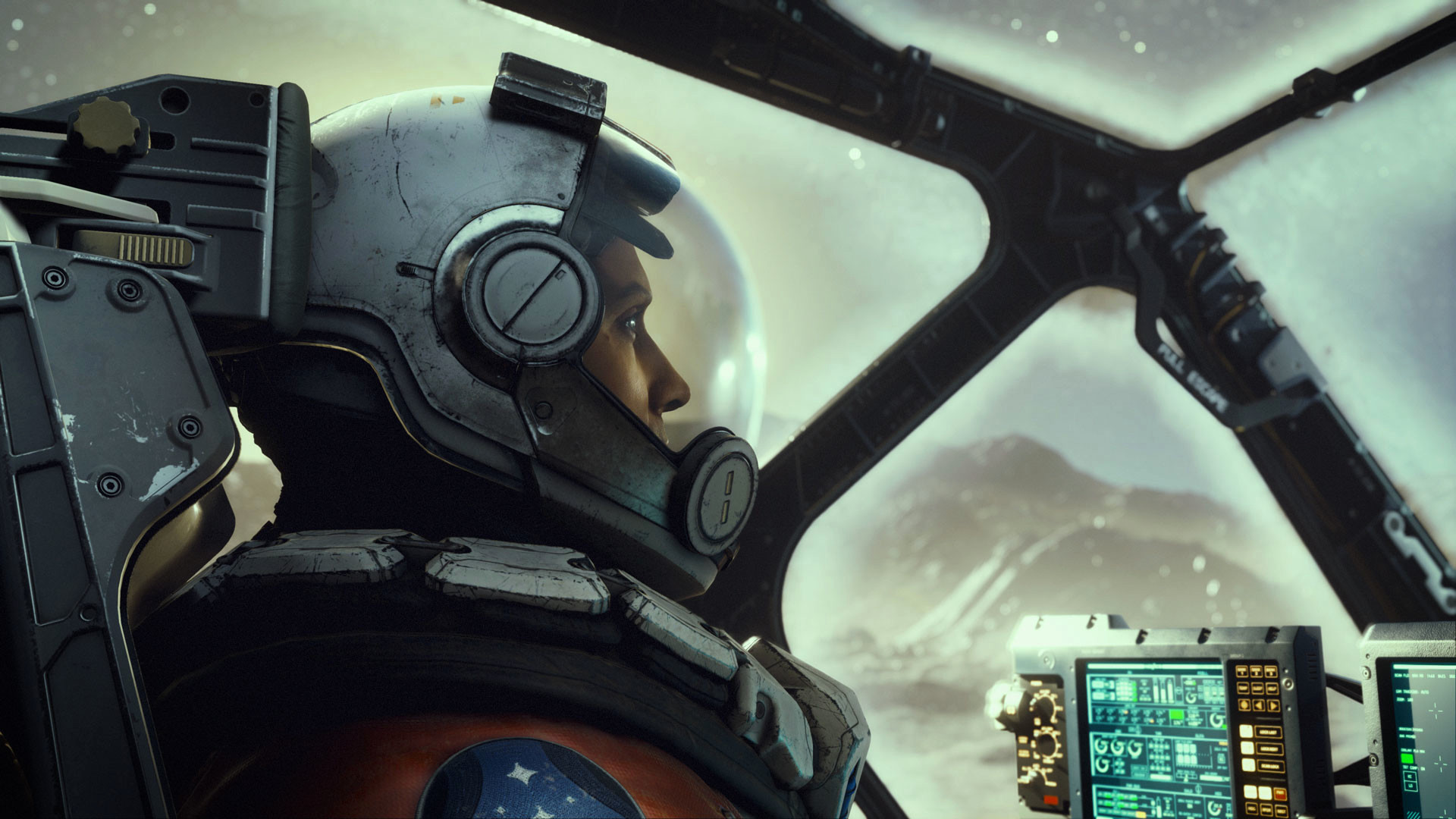 Xbox boss Phil Spencer has said players will need to play the first few hours of Starfield before it "blows up in terms of its epic scale."
Starfield is only two weeks away and as Bethesda gears up for the launch of perhaps its most anticipated game of all time, there's still a lot players don't know about the upcoming sci-fi RPG.
The spacefaring adventure game will be massive in scale, with reportedly over 1,000 planets to explore in an open galaxy, with free space travel, character customization, and a tailored experience based on the players' choices. 
We already know it will be a grand game – the biggest Bethesda has ever made – but according to Phil Spencer, the beginning of the game can be a little slow and players should expect the action to hit after a few hours of playtime. 
"It's a big game, and I'll be the first to admit the first three to four hours are a little bit hunt-and-peck, figure out 'what am I actually doing?' Then you get onto sidequests or something, and the game just blows up in terms of its epic scale," said Spencer in an interview with IGN at Gamescom 2023.
Starfield is set to launch on September 6 for Xbox Series X|S and PC, but early access will start on September 1 for those who purchased the Premium or Constellation editions of the game. 
It was announced last week that the game had officially gone gold, so users can preload the game right now ahead of its official release. This also applies to those who have pre-ordered the game digitally or are planning to play it via Xbox Game Pass. 
To get ready for the launch, here's everything you need to know about Starfield – including story and setting, trailers, gameplay features, and more. 
For more, check out our list of the best Xbox Series X games, as well as our essential guide to every upcoming game launching in 2023 for PC and consoles. 
Source link