The Payday 3 release date has been announced, and it's likely coming out sooner than you'd expect. Not only that, but developer Starbreeze has fully lifted the lid on what players can expect from the new game. It certainly looks like heists are much more expansive this time around, giving players more ways of approaching them.
From what we've seen Payday 3 (and what we played in our Payday 3 preview) looks set to raise the bar for this series, by iterating on the core features that fans love about the games. It's absolutely one of the most highly-anticipated upcoming games coming out next month, so it's well worth keeping an eye on if you're a fan of shooters.
Here's everything you need to know about Payday 3, including a look at the release date, gameplay, and the latest trailers and news. As new details come to light, this page will be updated.
Payday 3 – cut to the chase
What is it? A four-player FPS heist game
When does it come out? September 21, 2023
What can I play it on? PC, PS5, and Xbox Series X|S
Who is making it? Starbreeze
Payday 3 release date and platforms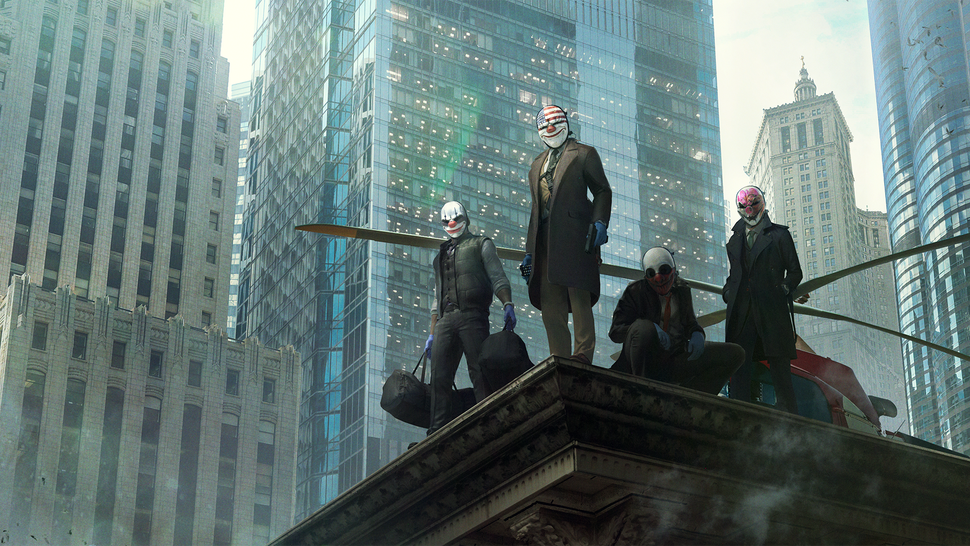 The Payday 3 release date is September 21, 2023. This was revealed during the Xbox Showcase event that aired earlier this year. Since then, the game has received a beta run and several new trailers. Things are looking good that it's going to hit its release date, with no delays touted or rumored.
In terms of platforms, Payday 3 will arrive on PC, Xbox Series X|S, and PS5. Not only that, but it will launch on Xbox Game Pass, available to subscribers at no extra cost. The game will skip last-gen consoles.
Payday 3 trailers
The latest trailer we received for Payday 3 arrived as part of Gamescom Opening Night Live 2023. It shows off the Port Jersey Heist, where players are trying to rob boats that are coming in and out of an area. Check it out below:
We've included some more Payday 3 trailers throughout this article. For more, and to check out some awesome developer commentary and updates, be sure to head on over to the official Payday 3 YouTube account.
Payday 3 gameplay
Payday 3 looks set to expand upon the core heist FPS gameplay of its predecessors. It'll launch with eight heists, ranging from banks to skyscrapers and ports. This is slightly fewer than the 12 maps that launched with Payday 2, but from what we've seen so far, the heists do seem to have more to them than before.
As you can see from the trailer above, Payday 3 once again allows players to go in stealthily, before switching to an all-guns blazing approach as the authorities move in. In the trailers, we see a host of enemy types, including those carrying shields, and some that appear to be moving with stealth. As before, heists are designed around four-player co-op, with each player picking a character, with unique abilities and play styles. These characters can be customized with cosmetics and skills as well.
One interesting aspect of Payday 3 is that players can take hostages, and then negotiate with enemies. It remains to be seen whether this can be used to complete missions, more likely it's a stalling tactic while your teammates sort an escape route. Regardless, we're excited to jump in with some friends to see just how the new game plays.
Payday 3 story
Payday 3′s story seems pretty light at present, at least in terms of what's been revealed so far. We do know that the team has been in retirement for a few years before they're dragged kicking and screaming back into the world of heists and robbery. There will be two new additions to the Payday team, and the game will take place primarily in New York City.
Payday 3 latest news
Ice T introduces a new heist at Gamescom Opening Night Live
Rapper and actor Ice T popped up during a segment at Gamescom Opening Night Live 2023. He joked that he knew a lot about heists, before introducing the 'Port Jersey' heist. You can check it out via this Tweet.
Payday 3 requires an always online connection
Starbreeze has revealed that Payday 3 players will need an online connection to play at all times. This is apparently to facilitate the game's cross-play and cross-progression features.
That's everything we know about Payday 3 so far. For more on the shooting games that you should know about, be sure to check out our best FPS Games list. Once you're done there, check out our upcoming PS5 games guide.