The Garmin Venu 3 smartwatch is expected to land soon for fitness fans who want a sporty timepiece with everyday looks – and some new leaks have revealed some of the new features we can expect to see.
Some new software screenshots picked up by Gadgets & Wearables show that two of the big upgrades from the Venu 2 are likely to be skin temperature tracking and a previously rumored Sleep Coach feature.
Smartwatches like the Apple Watch 8 already offer skin temperature sensors, but it'd certainly be a welcome addition to the Venu 3. It can help with everything from sleep, to detecting the early signs of fever, to overtraining. It can also assist with tracking menstrual cycles. 
We've previously seen hints in the Garmin Connect app, picked up by the5KRunner, that the company might be including skin temperature sensors in future watches, with the app's code referring to wrist temperature monitoring during sleep-tracking.
And it now looks like the incoming Venu 3 will take advantage of the feature, albeit with some practical limitations. For example, Garmin's temperature sensors only appear to work while you're asleep, as environmental factors and physical exertion can interfere with readings during waking hours.
This won't be the only sleep-tracking feature in the Venu 3, as the software leaks suggest Garmin's rumored Sleep Coach will also be compatible with the new smartwatch. While Garmin watches already offer basic sleep tracking (like breaking down your sleep phases), this new coach is expected to it up a notch with extra analysis and insights into your rest quality.
You'll get tailored feedback on the quality of sleep, plus advice on how much sleep you'll need to recover after training and the exciting prospect of nap analysis. Unlike current Garmin watches, the Venu 3 is expected to factor naps into your overall 'sleep need' estimate. What we don't yet know is if the feature will be coming to older watches, or which models.
We may not have to wait long to find out, according to the rumors. While we'd previously expected a launch in late September, the Venu 3 looks increasingly likely to arrive sooner – with Gadgets & Wearables suggesting it could land within "days".
---
Analysis: A big upgrade for training and recovery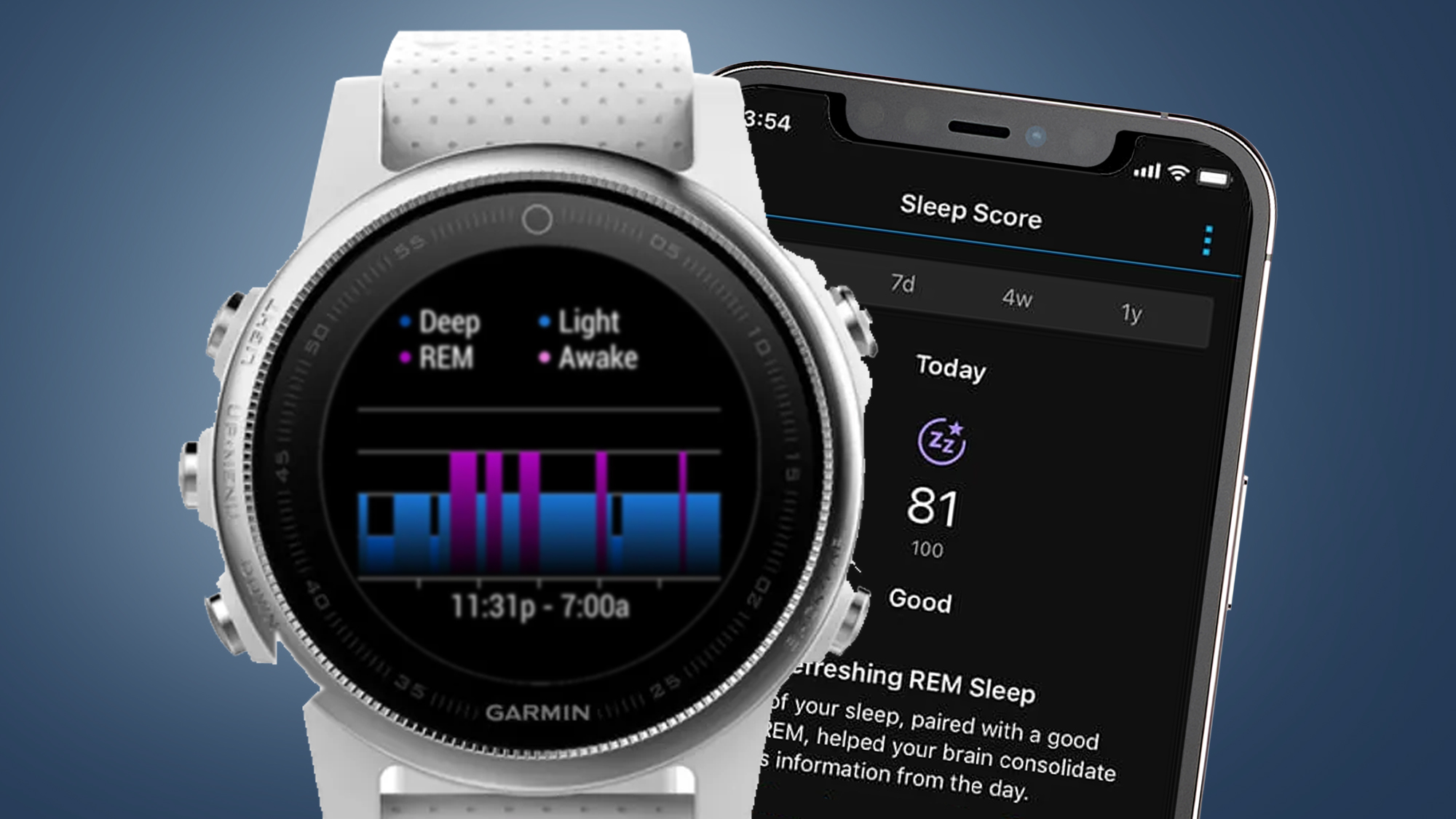 The Garmin Venu series has long been a sweet spot for those who want powerful fitness and health tracking in a watch that doesn't look too sporty, so the Venu 3 is an exciting prospect – particularly if it does have these two upgraded features.
But what exactly might you use the skin temperature sensor and the Sleep Coach for? TechRadar's Fitness, Wellness, and Wearables Editor Matt Evans says: "Garmin's finally embracing a skin temperature sensor and serious sleep coaching, and I couldn't be happier, as this one-two punch is going to really enhance its recovery metrics.
"When you wear a Garmin watch overnight, you'll receive a Training Readiness score (an updated version of the older Body Battery feature) telling you how ready you are for serious physical exertion. With more advanced sleep tech such as the temperature sensor, the score is only going to get more sophisticated. If your score is too low, sleep coaching will help athletes both amateur and pro be properly rested and prepped for the starting line" he says.
That said, the Venu 3 isn't a natural choice to debut the two features. "It's odd these features are debuting on Garmin's lifestlye-orientated Venu 3, rather than a training-specific watch like the Forerunner line. But we're not complaining, as the features are likely to filter out to other watches in the Garmin range," he adds.
Exactly which watches will also get the Sleep Coach and temperature tracking is something we're likely to find out very soon, when the Venu 3 launches.
You might also like
Source link